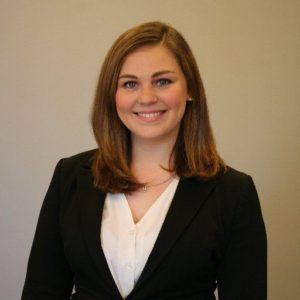 Photo courtesy of St. Louis Post-Dispatch
Unfolding story……first there was the May 5 article by Joe Holleman in the St. Louis Post-Dispatch, below:
Crowded field formed to become St. Louis' 28th Ward alderman
When the 28th Ward Democratic organization meets Saturday to pick a candidate to replace Mayor Lyda Krewson as alderman, they won't be short of hopefuls. Former St. Louis Alderman Steven Roberts Sr. and St. Louis Young Democrats president Elise Miller Hoffman, above, are two of the more high-profile candidates, but at least four others have expressed an interest, sources said.
…..The sources said several others have asked about the position: former public relations executive Ann Kittlaus; lawyer Celeste Vossmeyer; Heather Navarro, Coalition for the Environment chief (Navarro is executive director); and city Board of Adjustment member George Hitt.
One source said that, in all, at least 10 people have been interviewed as possible candidates.
Read entire May 5 article here…
That was followed on May 6 when Mark Schlinkmann St. Louis Post-Dispatch reported:
Elise Miller Hoffman picked as Democratic nominee for Krewson aldermanic seat
Elise Miller Hoffman, president of the St. Louis Young Democrats, was picked Saturday as the Democratic nominee for Mayor Lyda Krewson's old seat on the Board of Aldermen.
Hoffman was the choice of the party's 28th Ward committeeman and committeewoman. Their recommendation was then ratified by the St. Louis Democratic Committee.
Hoffman, a principal at a venture capital firm, will run in a special election July 11 to fill out Krewson's aldermanic term, which ends in April 2019.
Read entire May 6 article here…
Then today, May 9, there was a surprising twist reported once again by Joe Holleman:
Read entire May 8 article here…
And today's St. Louis Business Journal by reporter Angela Mueller:
Nominee for Krewson's aldermanic seat drops out of race
The Democratic nominee for Mayor Lyda Krewson's former seat on the St. Louis Board of Aldermen is stepping out of the race.
Elise Miller Hoffman, president of the St. Louis Young Democrats, announced her decision to step down in a statement posted on Twitter.
"It has come to my attention that due to a misrepresentation of the City Charter's residency requirement, I do not meet the qualifications to run for the Board of Alderman," she said in the statement.
"As a private citizen, I will continue to be an advocate for St. Louisans who are underserved by their government due to the color of their skin, housing status, income level, sexual orientation, gender or country of origin," Hoffman said.
Hoffman is a principal at Cultivation Capital.
Democrats will now choose another candidate for the July 11 special election.