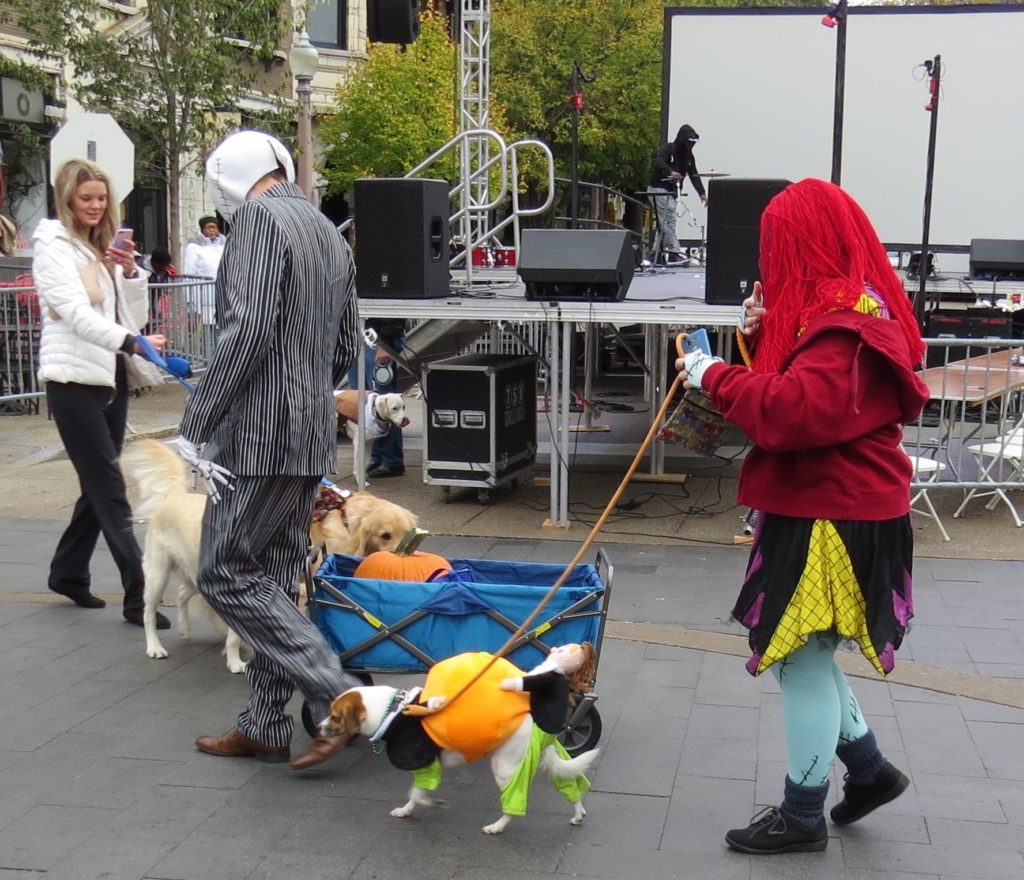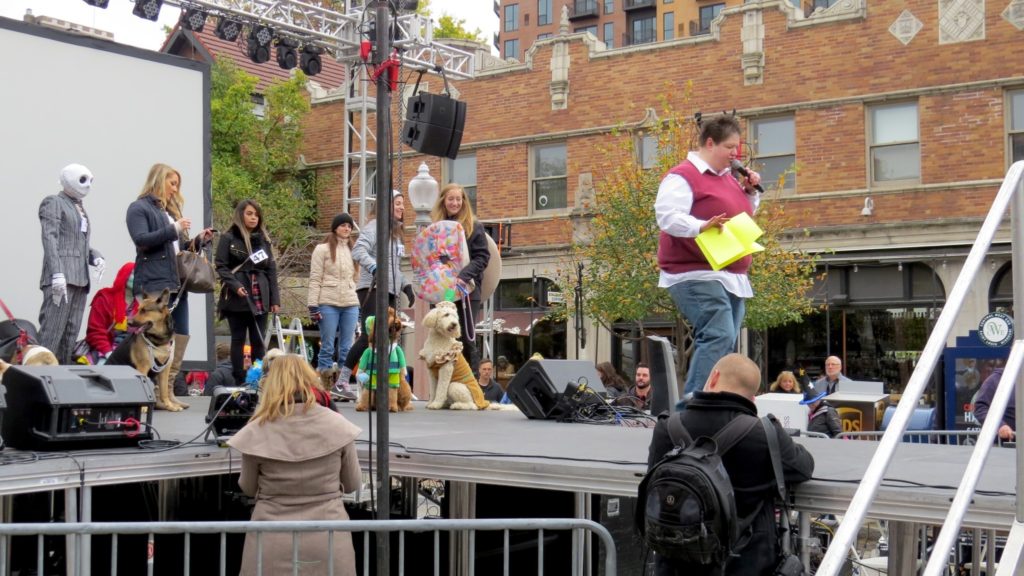 At parade's end there was a "doggie sit" game and a "best trick" contest before prizes for best costumes were announced. Emcee for the afternoon, radio personality Trish Bush, above right, kept spectators entertained with her dry sense of humor.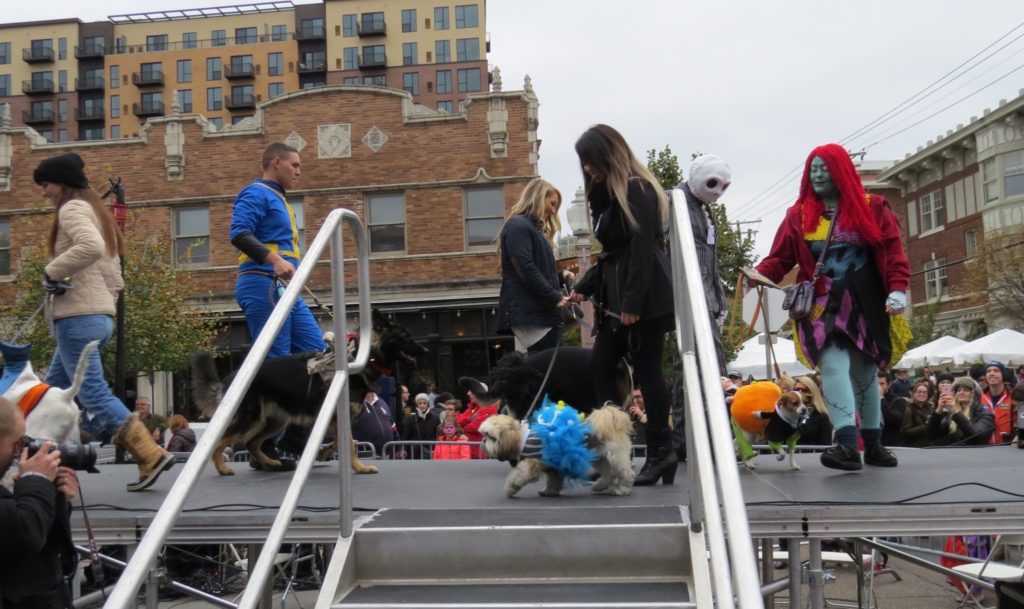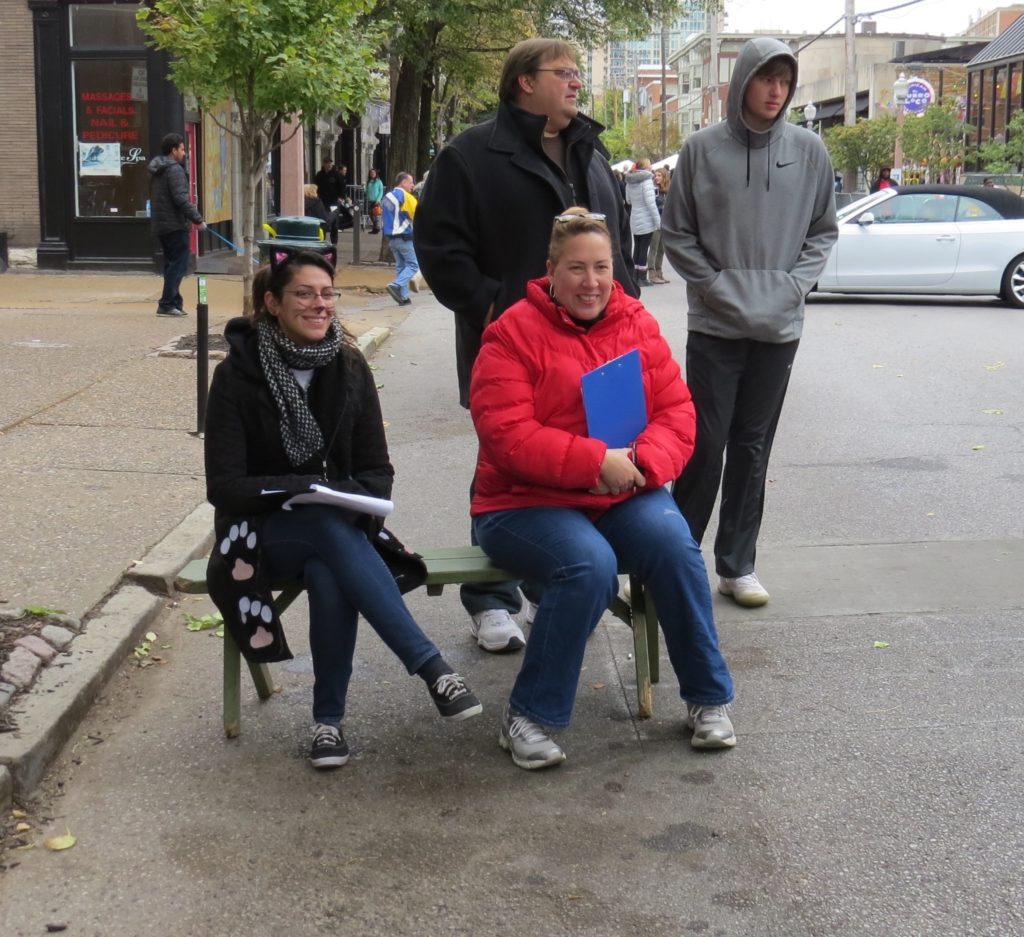 2017 Canine Costume Contest judges, above, are listed as Aundrea Gonzaque of Wolfgang's Pet Stop, Julie Birkemeier of Mutton Chops Pet Services, Mary Kraemer of MK Accounting & CWEnder Ken Jones. As soon as I get clarification of who's who and who's missing in the photo above, I'll edit this section.
In the meantime, here are photos of the fantastically imaginative costumes the judges chose for top prizes.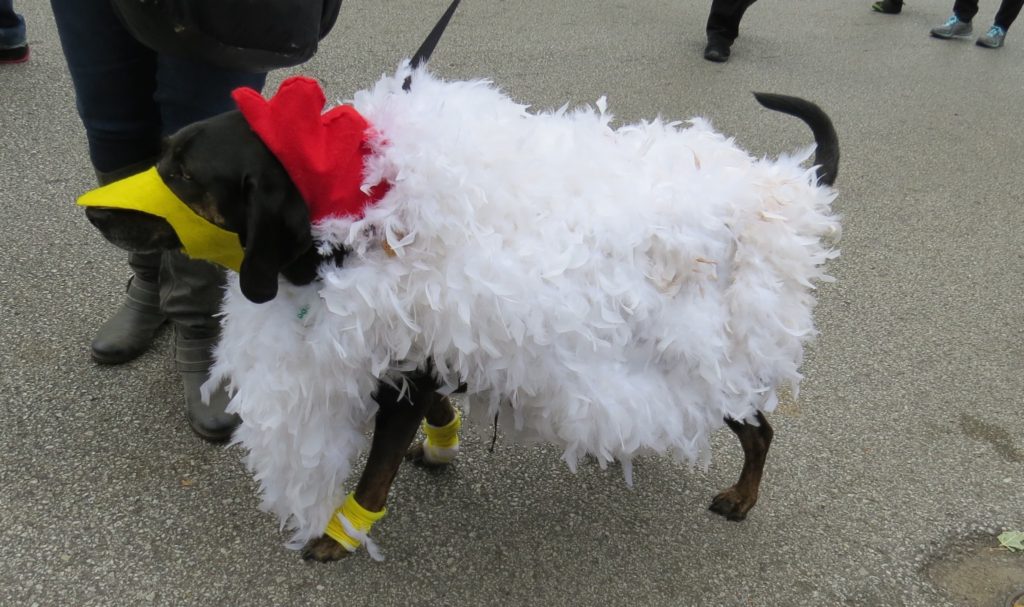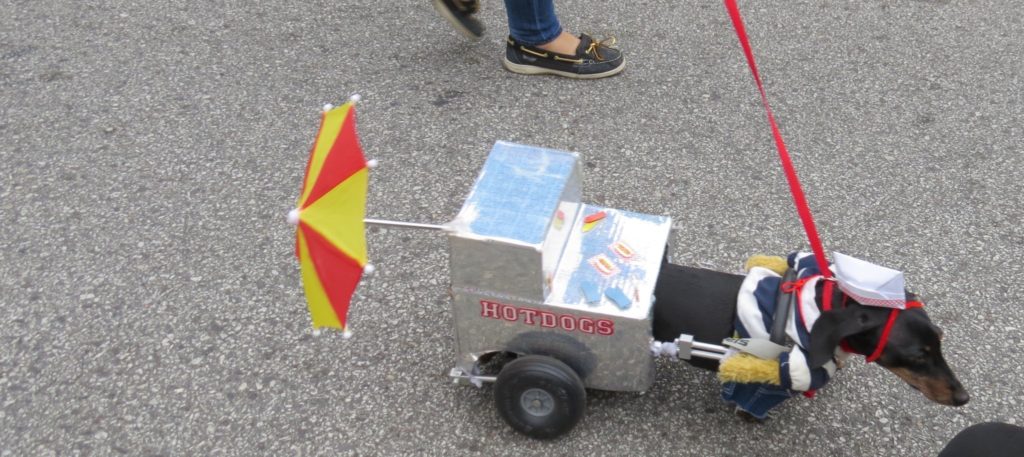 This little dachshund's owner, below, disguised her pet's handicap by turning its usual mode of transportation (wheels) into a winning costume, Wieners on Wheels.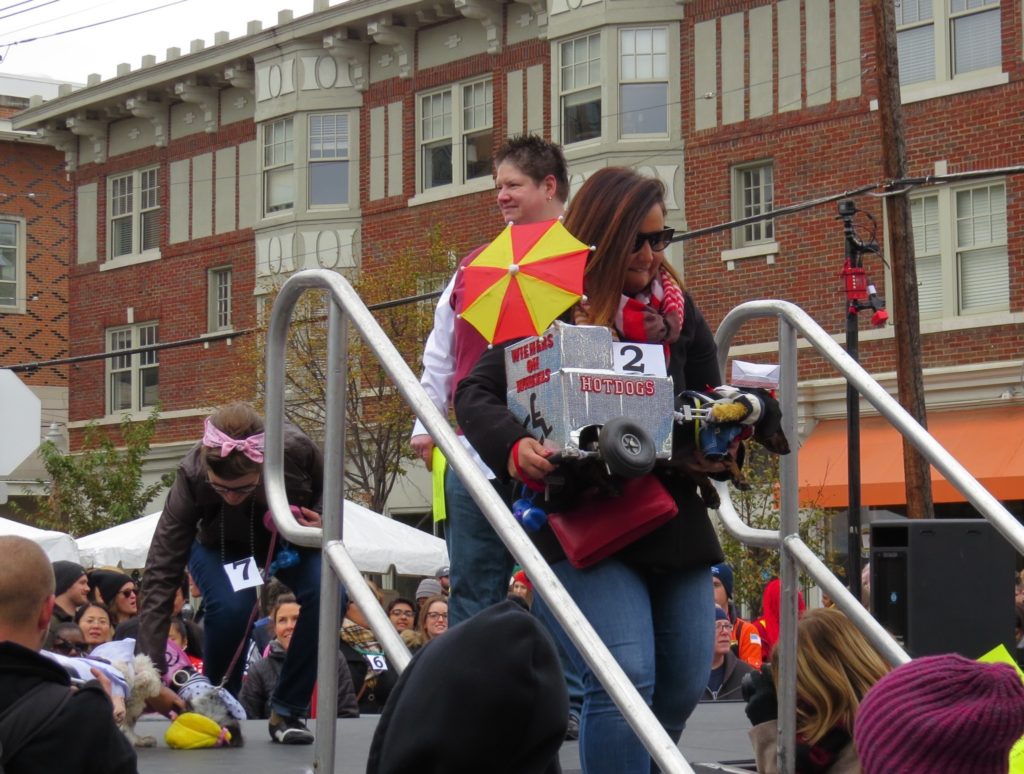 (more…)