Yes, CWE, there is a Santa Claus.  After several years with multiple For Lease signs in evidence throughout the neighborhood, this holiday season brings great news that business is on the rebound.
Entrepreneur Kevin Brennan is at it once again, this time with the renovation of the former Mandarin Lounge overlooking the fountain on Maryland Plaza (black awning above).  When Maryland House by Brennan's opens in early 2023, the dramatic space will incorporate some of the old features that made the original Maryland House (now closed) experience so unique—"before modern speakeasies became a thing." The original location was above Brennan's at 4659 Maryland Ave.  Brennan's move around the corner to 316 N. Euclid, to accommodate expansion of the Chess Club, was not without its share of drama. During the renovation of the two-story space, Kevin and his team experienced a fire and 2 floods before the popular hangout finally opened in 2021.
Maryland House by Brennan's will be open to the public, though reservations will be required. A membership model will be offered that guarantees members access to the space along with occasional perks.
Renderings of the new location follow, including the Rooftop Terrace, which will feature custom sculptures, an outdoor fireplace, and plenty of greenery.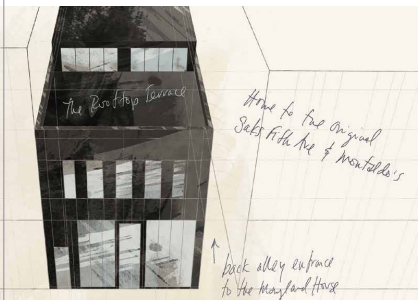 The Bar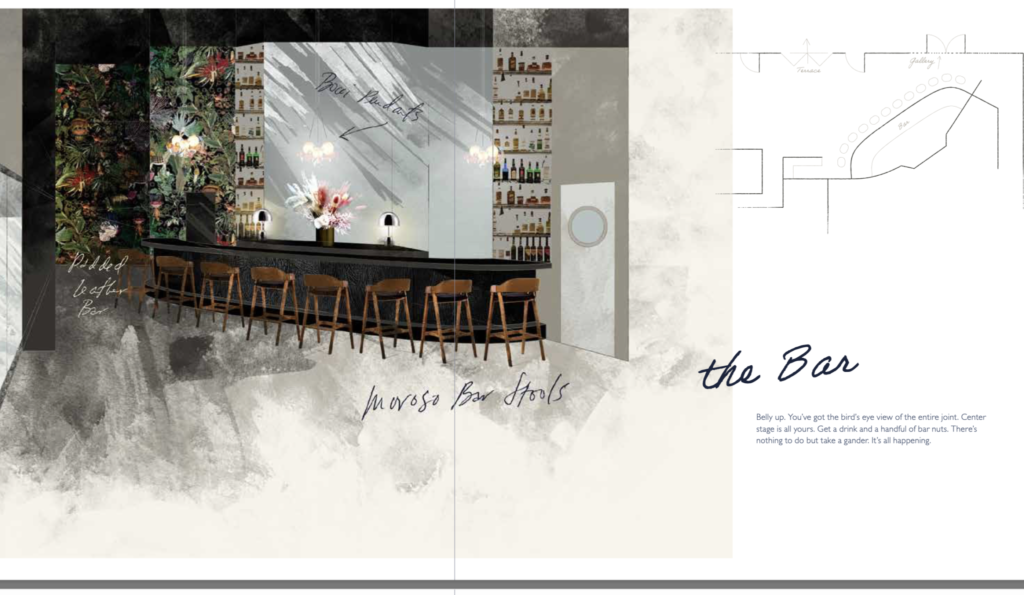 A saying Kevin says the design team uses a lot is "don't change too much or too little. When we envisioned the new space we wanted to keep some of the look and feel of the original."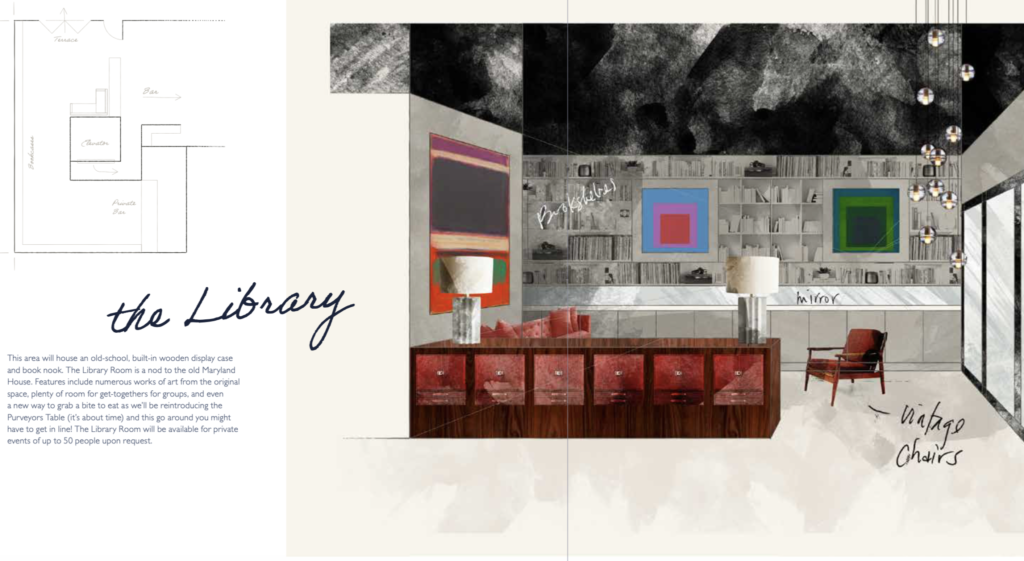 "The Library will include numerous works of art from the original Maryland House, plenty of room for get togethers for groups, and even a new way to grab a bite to eat as we'll be reintroducing the Purveyors Table (it's about time) and this go around you might have to get in line! The Library Room will be available for private events of up to 50 people upon request."
Maryland House by Brennan's, 44 Maryland Plaza, opening in early 2023.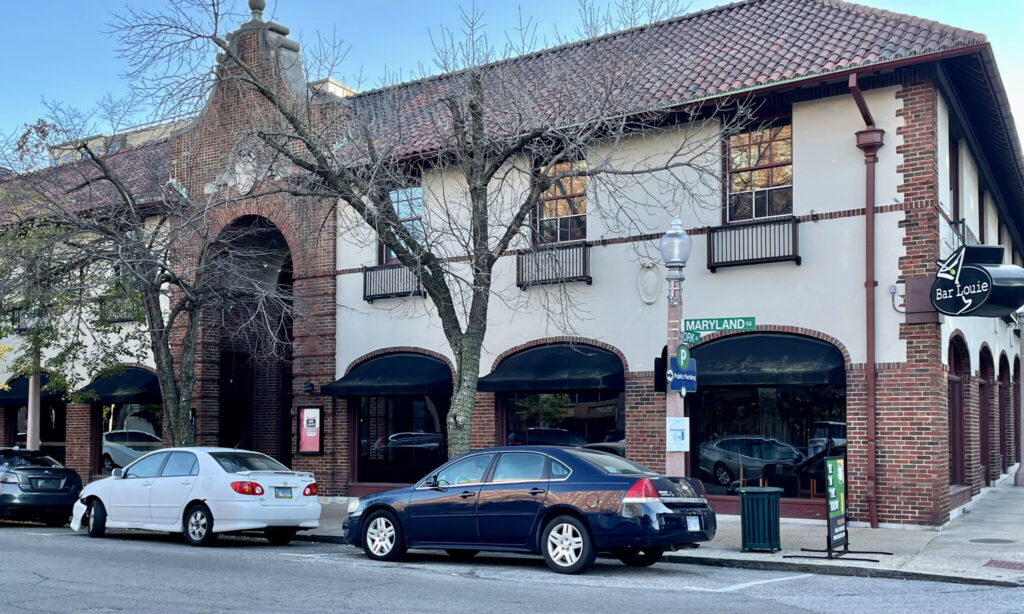 Also on Maryland Plaza, the former Bar Louie space is about to become Twisted Ranch, which is moving from the Soulard neighborhood to the corner of Maryland and York. According to a recent announcement by STL Magazine's George Mahe, owners Chad Allen and Jim Hayden plan to open their Ranch dressing-themed restaurant—where everything is tossed with Ranch, spread with Ranch, or served on the side—as soon as possible.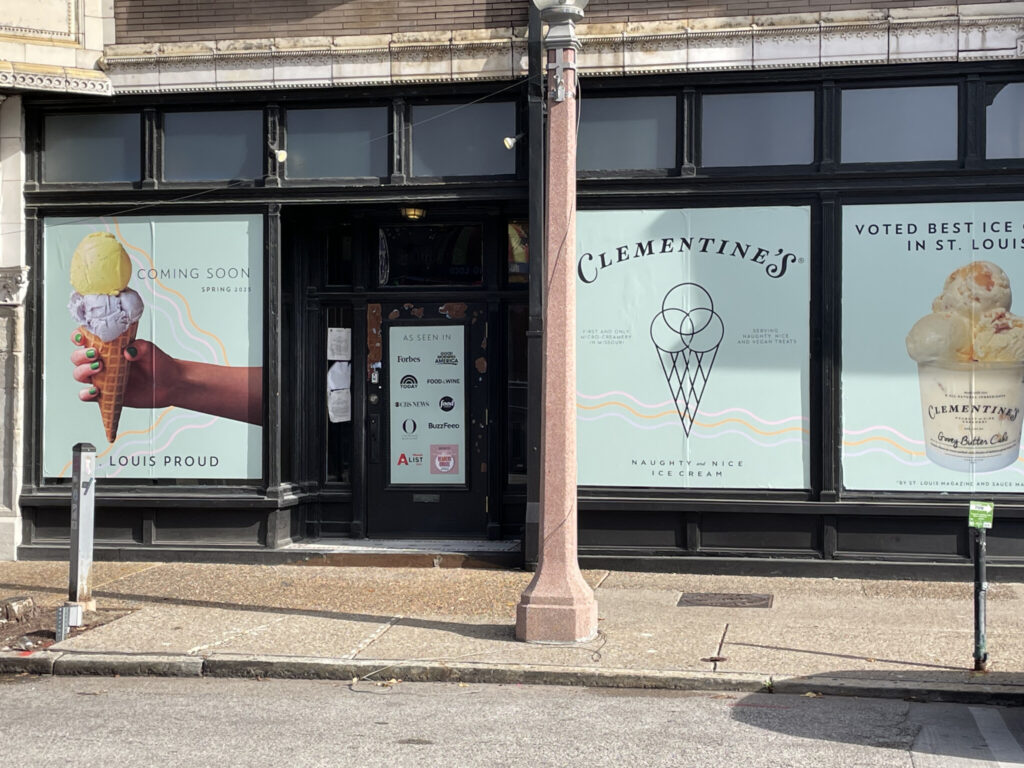 Award-wining Clementine's Naughty & Nice Creamery is set to open in early Spring in the former Sub-Zero space at 306-308 N. Euclid.
Proprietor Tamara Keefe and her partner former CWEnder Frank Ubile emailed news about the decision to open in the neighborhood: "We are tremendously excited to be a part of Saint Louis' most vibrant, dynamic and inclusive neighborhood."
Note to owners: The neighbors are tremendously excited too!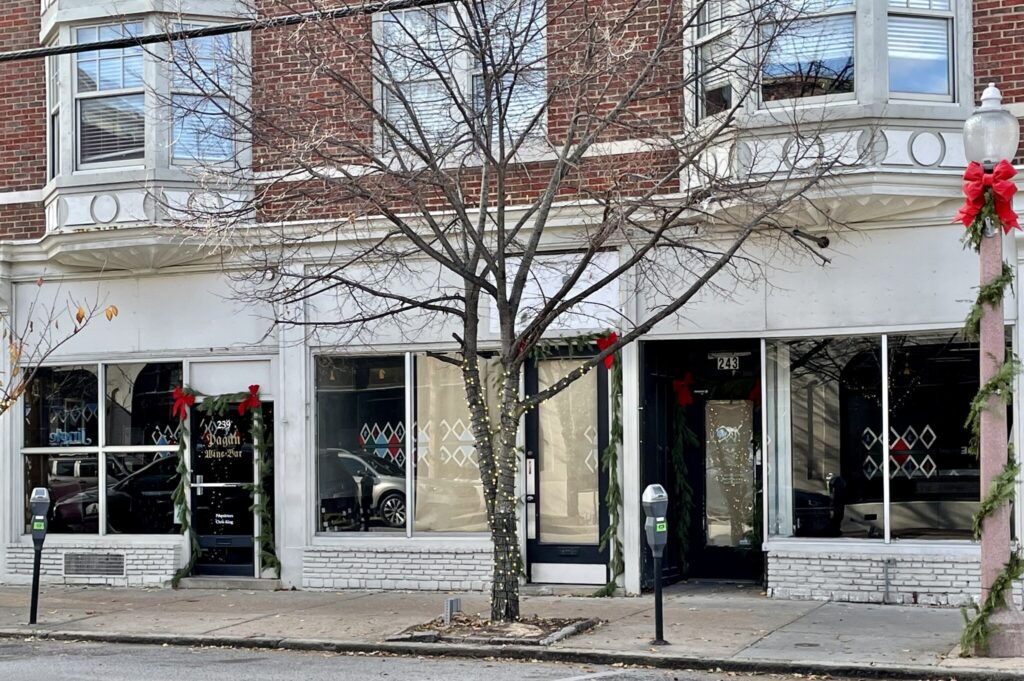 Over the past several years, Ed King's Pagan Wine Bar, far left, has become a favorite haunt of many St. Louisans and visitors staying at the Chase and AC hotels. Building on that success, King has started work on an expansion into adjoining spaces formerly occupied by BBC Cafe & Bar at 243 N. Euclid. King's newest operation will be named The Courtesan Lounge.
When asked what to expect when Courtesan opens, King, a man of few words, especially when cornered, replied several times, "cocktails and conversation." As a former owner of the long-running Big Sleep Books, keeping it mysterious is part of Ed's DNA. Whenever it opens, it's sure to be just as delightful as Pagan and another success story too.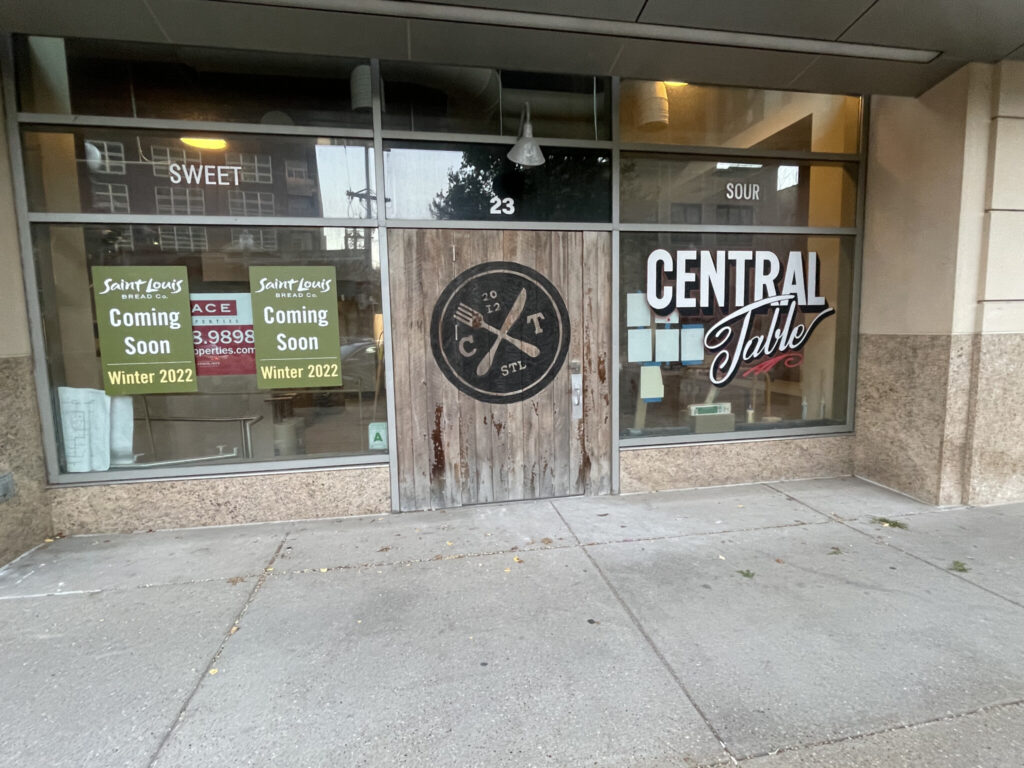 After what seems like a long hiatus, Saint Louis Bread Co. has finally returned to the CWE. The space was formerly Central Table at 23 S. Euclid.  The location, adjacent to the BJC Outpatient Care Center, is just around the corner from the former spot on Forest Park Ave.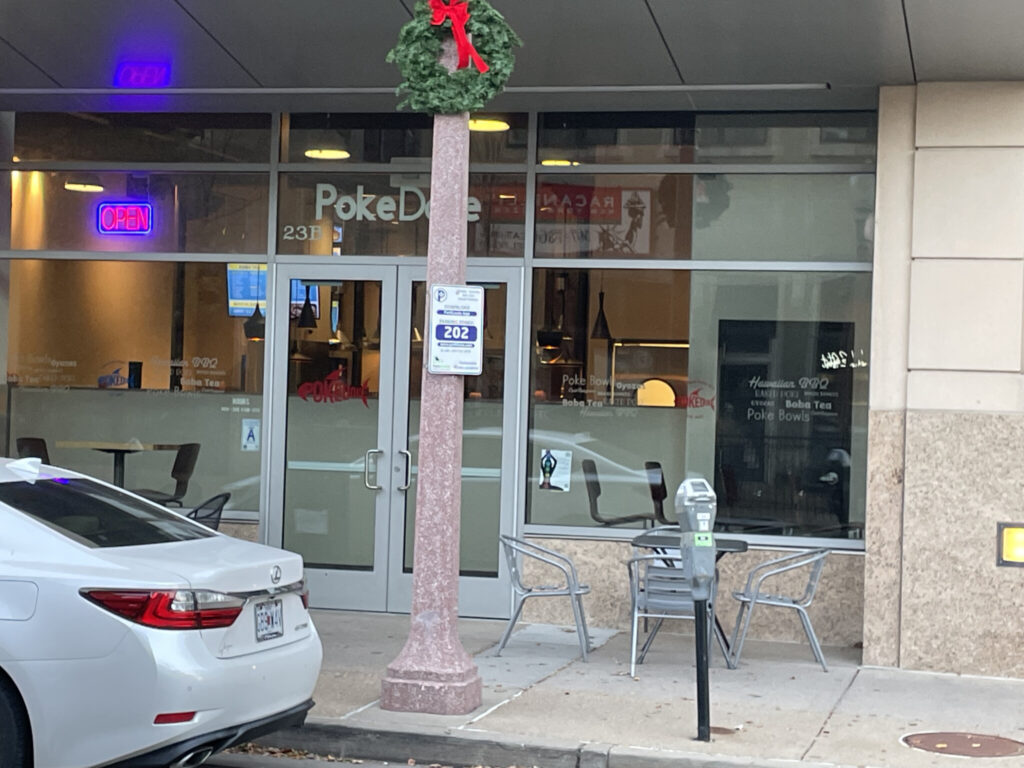 The former Central Table has been divided into 3 spaces. The middle one remains vacant but the third is now occupied by Poke Doke, which recently jumped across from the east side of Euclid to the west. Word is that there is a prospect in play for the original Poke Doke location, but there is no confirmation of who that might be.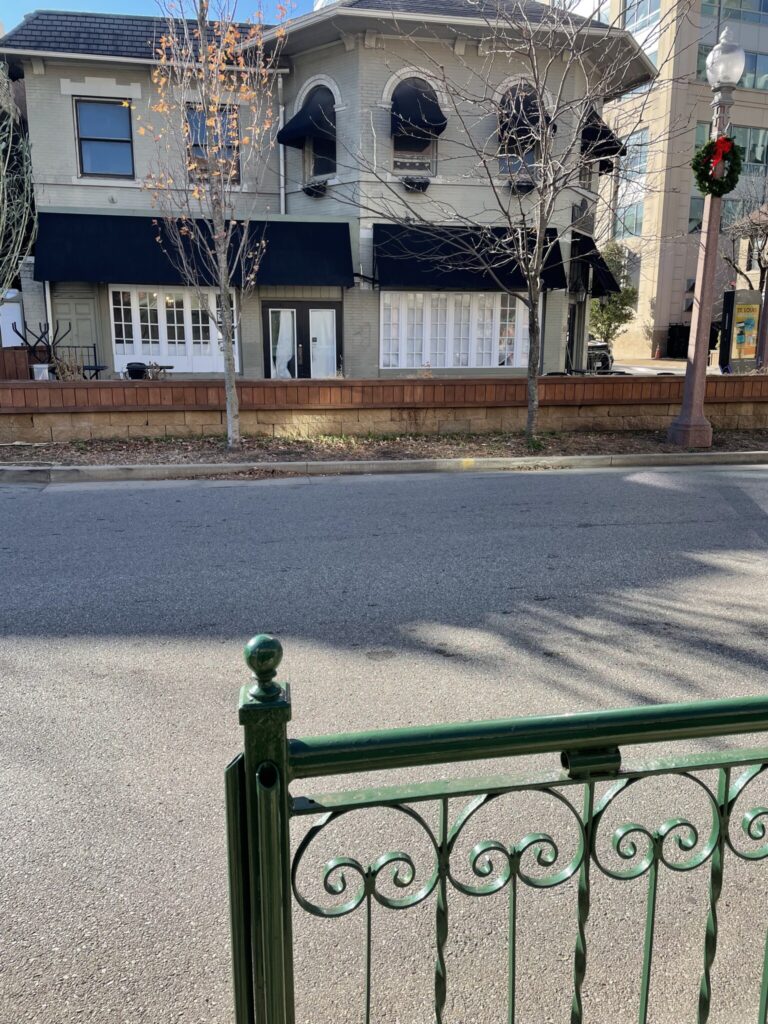 Rumors have circulated for months about which restaurant might move into the former Wildflower location at the corner of Euclid & Laclede, but nothing is confirmed at the time of this post.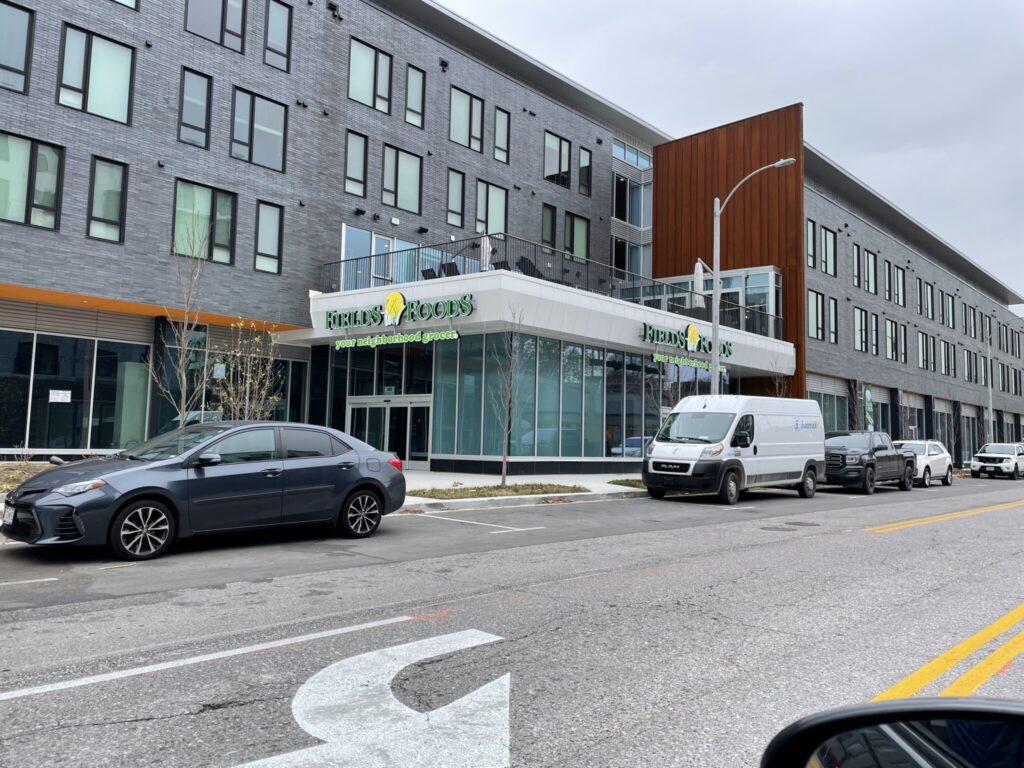 In early 2023, Chris Goodson's Fields Foods will open at 313 DeBaliviere in the recently completed Expo at Forest Park. Tenants of the apartment complex will have access to the store from inside the building. The location should be prime for Fields Foods, as it is adjacent to several other new and existing apartment buildings on DeBaliviere and Pershing.
"We are extremely excited to be in that location with all of the density and activity around the site," he continued. "We're also happy to be close to the MetroLink station where we hope to attract BJC employees coming home from work. Proximity to public transportation is also a great resource for my employees."
.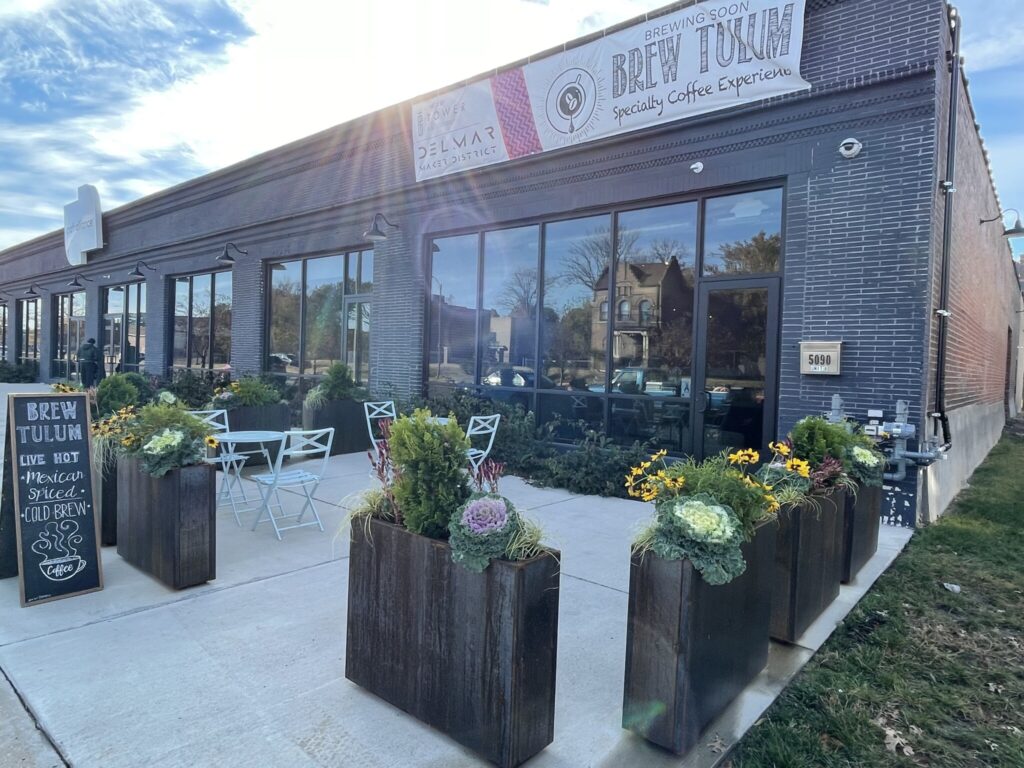 Brew Tulum, located at 5090 Delmar, just west of Kingshighway, is the latest addition to the Delmar Maker District.  The coffee bar/café opened in early October, adjacent to Craft Alliance.
I've been delighted during several visits by how beautiful the space is, from the outdoor patio (which will be expanded along the west side in the spring), to the stunning interior and the delicious food.  A further recommendation came from a neighbor— originally from Mexico—who described Brew Tulum as the real deal.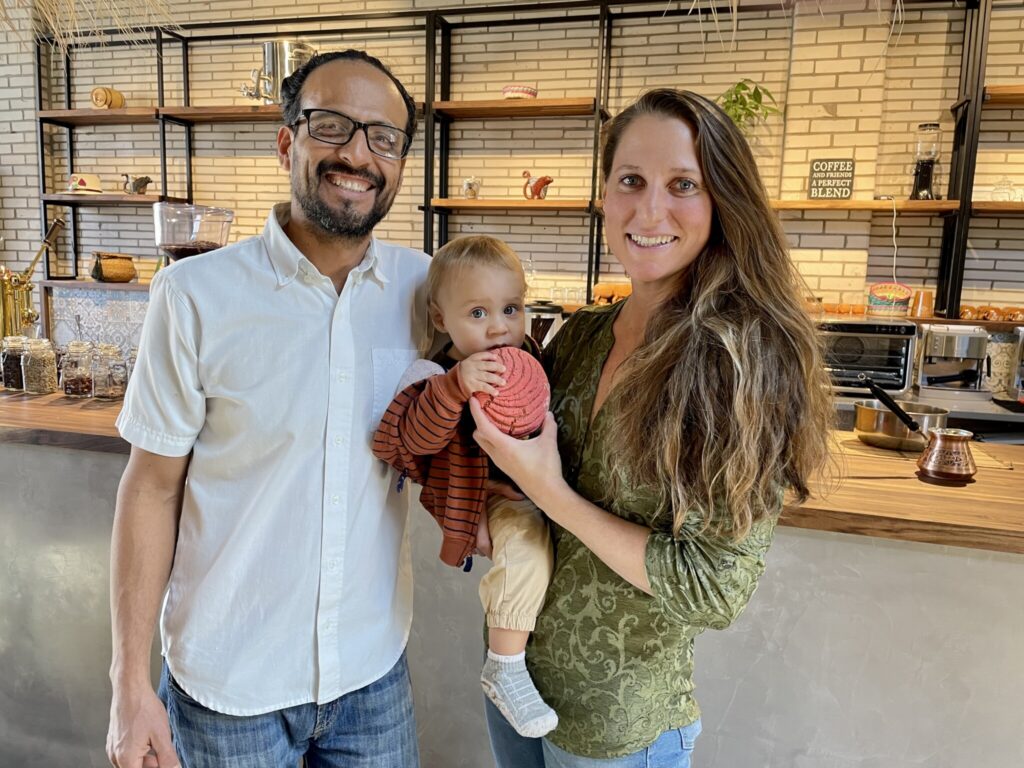 The couple behind this undertaking, Laura McNamara, a St. Charles native, and her husband Alberto (A.J.) Juarez, are photographed with their year-old son Sebastian. Laura was living in Mexico for 7 1/2 years before she met Alberto. They decided to   embark on a coffee journey together in Tulum, a beach town on the Caribbean near the Mayan Ruins.
The couple sources "exclusive, micro-lot offerings from Mexican coffee growers who have dedicated their lives to their land, to their passion."
When the pandemic hit in 2020, their operation in Tulum was forced to close, and they decided to wait it out in St. Louis. As the pandemic dragged on, the couple found the space in the Delmar Maker District and decided to open Brew Tulum St. Lou.  The original Brew Tulum has since reopened.
Brew Tulum, 5090 Delmar, open Mon. 9 to 2, Tues. – Sat. 8 to 4, Sun. Brunch, 9 to 3.
And lastly, an update from Rothschild STL on progress following last summer's fire at the corner property at Euclid and McPherson:
Scott Sturdevant emailed: "Not much physical work is going on right now, but we're lining everything up so work can be done over the winter. Priority #1 is getting the roof structure rebuilt and the new roof on – both should be completed by the end of the year.  First round of drawings are expected to arrive within the next few days, and we continue to meet with contractors, architects, and insurance people daily."
In summary, there's lots of action to look forward to in the coming months. While waiting for these new businesses to open, it's important to support the existing businesses as well.