Continuing with some last-minute gift ideas, here are a few suggestions found at Provisions St. Louis:
Among the many, many possibilities offered at Provisions St. Louis, I zeroed in on Roland Pine-scented diffusers, $30, and matching votive candles, $10; and an assortment of festive cocktail napkins, $6.50.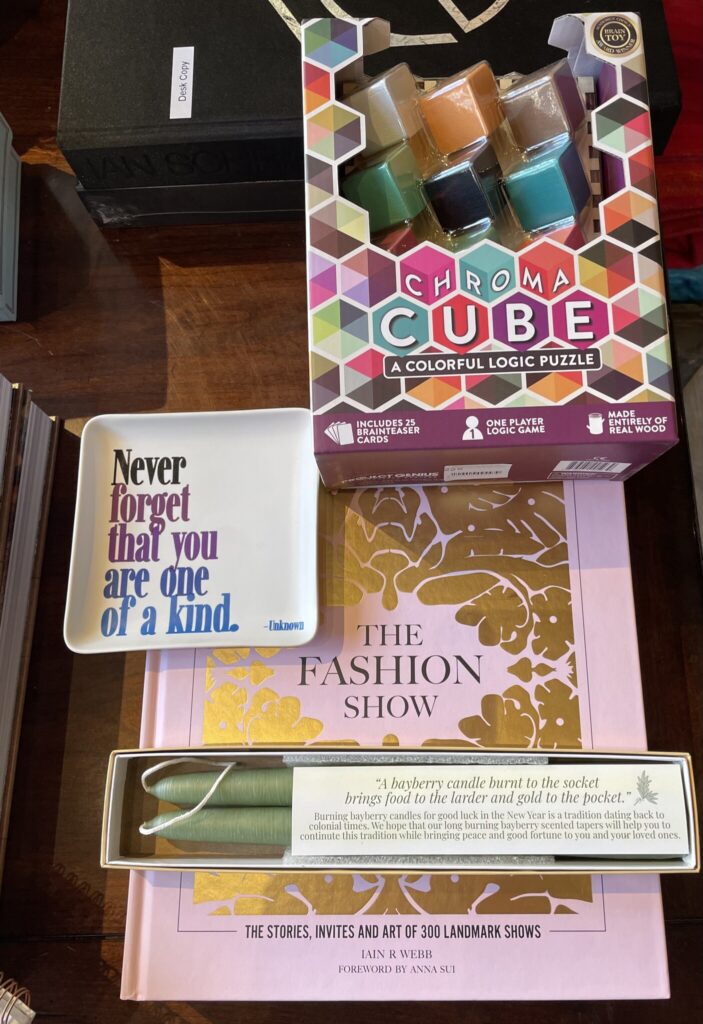 Among the wide selection of unusual games at the shop is "Chroma Cube, a Colorful Logic Puzzle," $22; also shown above, Bayberry candles, $12, a New Year's good luck tradition that "burnt to the socket brings food to the larder and gold to the pocket;" several different "sayings" dishes including "Never forget….", $15; and among the book selections The Fashion Show, The Stories, Invites and Art of 100 Landmark Shows, $50.
Provisions St. Louis, 228 N. Euclid, (314) 282-0030, Open 10ish to 6ish. "If the bike is out front, we're open."
At Esther & Mila:
Esther & Mila opened at 312 N. Euclid just last summer and has since attracted a large following for its handmade face and body products, "made in tiny batches in St. Louis," handcrafted jewelry, and wide variety of crystals. For more info, here's a post about the shop.
A few suggestions for holiday gifts follow:
Esther & Mila, 312 N. Euclid, Tues. – Fri. 10 to 6. Xmas Eve, 10 to 1.
Brilliant Earth: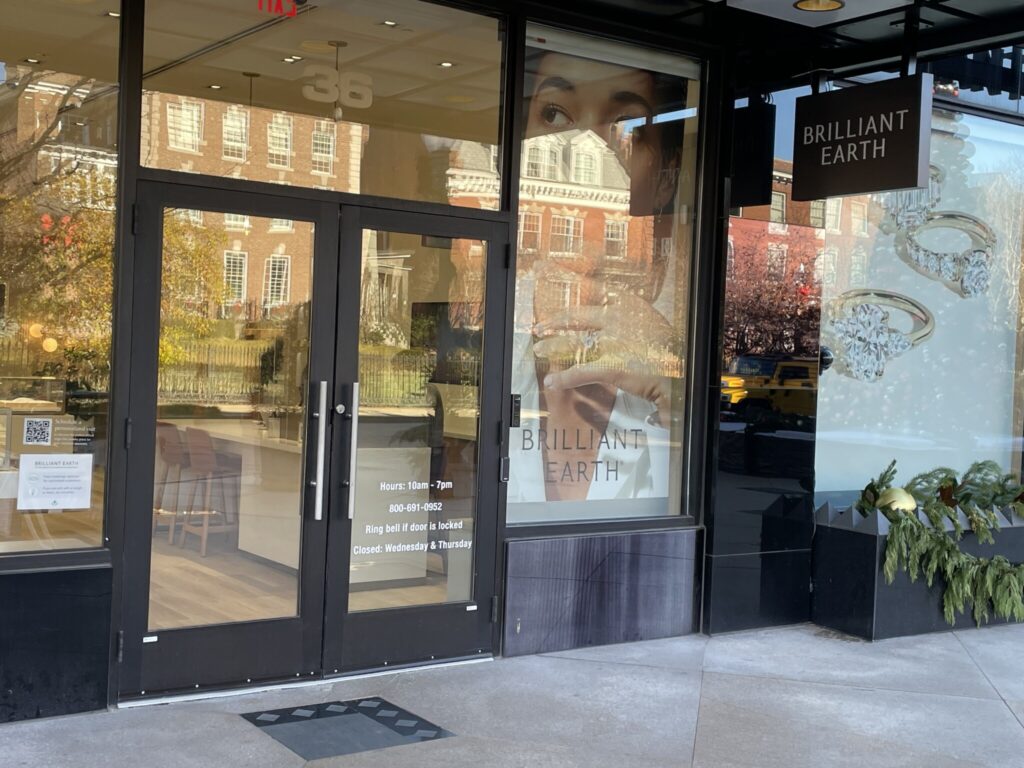 Brilliant Earth, which features ethically-sourced fine jewelry, is based in Denver and San Francisco, and has multiple locations around the country, including a shop located on Maryland Plaza which opened this past fall. The company specializes in custom engagement and wedding rings.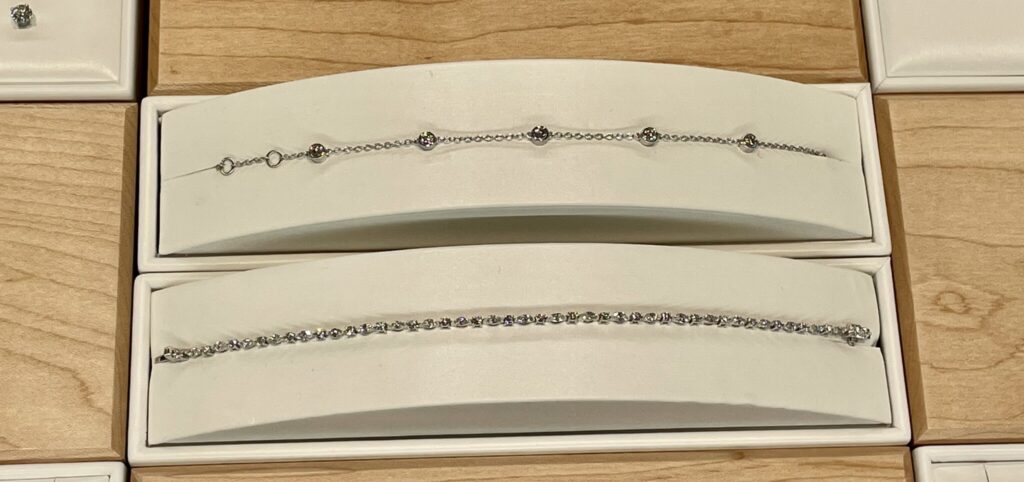 Brilliant Earth, 36 Maryland Plaza, (314) 970-1299. Hours posted on the website: Open Fri. – Tues. 10 to 7, Closed Weds. & Thurs. Hours may be shortened on Xmas Eve.
At Bluemercury: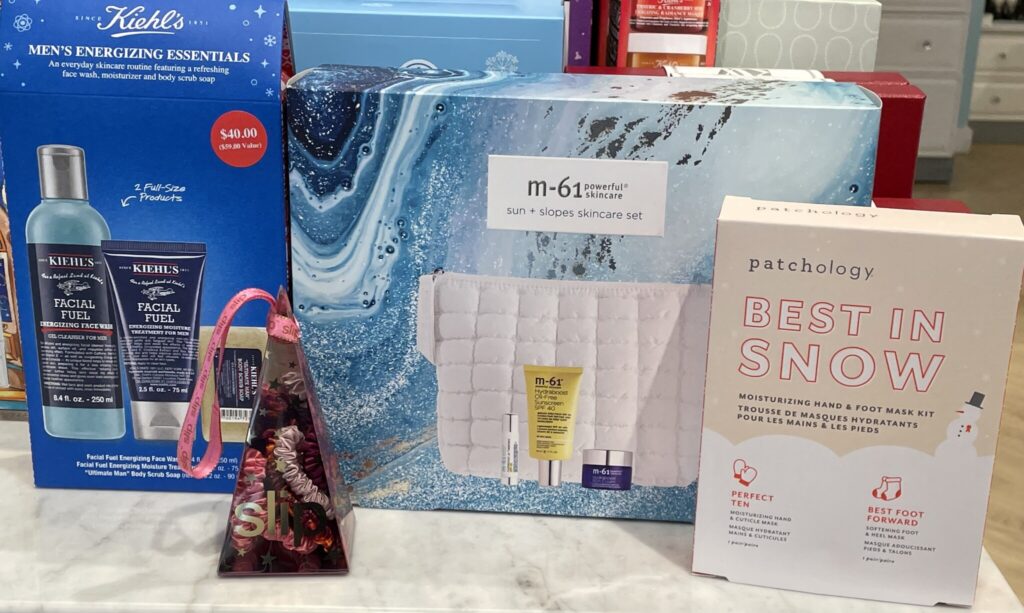 Gifts "ready-to-go" include from left, Kiehl's Men's Energizing Essentials, $40; four pure silk hair scrunchies in a fuschia pouch, $25; m-61 sun + slopes skincare set comes with a white puffy case, $72; patchology Best in Snow moisturizing hand & foot mask kit, $18.
Bluemercury, 2 Maryland Plaza, Tues. – Sat., 10 to 7, Xmas Eve hours are posted as 8 a.m. to 5 p.m.
At Left Bank Books: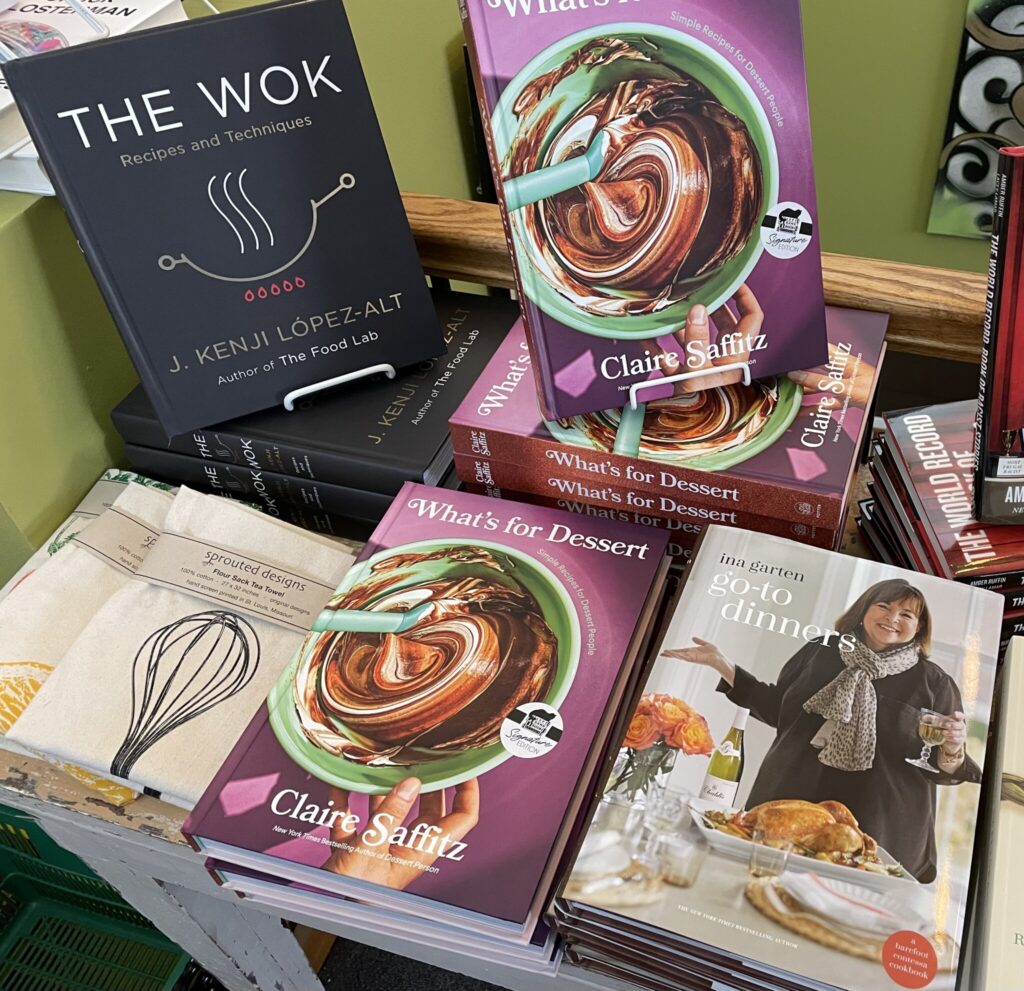 Everyone benefits when there's a new cookbook in the house, right? Some Left Bank Books favorites include The Wok by J. Kenji Lopez-Alt, $50; St. Louis native Claire Saffitz' What's for Dessert, $37.50; Ina Garten's go-to dinners, $35; and at lower left, flour sack tee towels, $15.
Left Bank Books, 399 N. Euclid, (314) 367-6731. Weekdays, 10 a.m. to 8 p.m., Xmas Eve: 8 a.m. to 4 p.m.