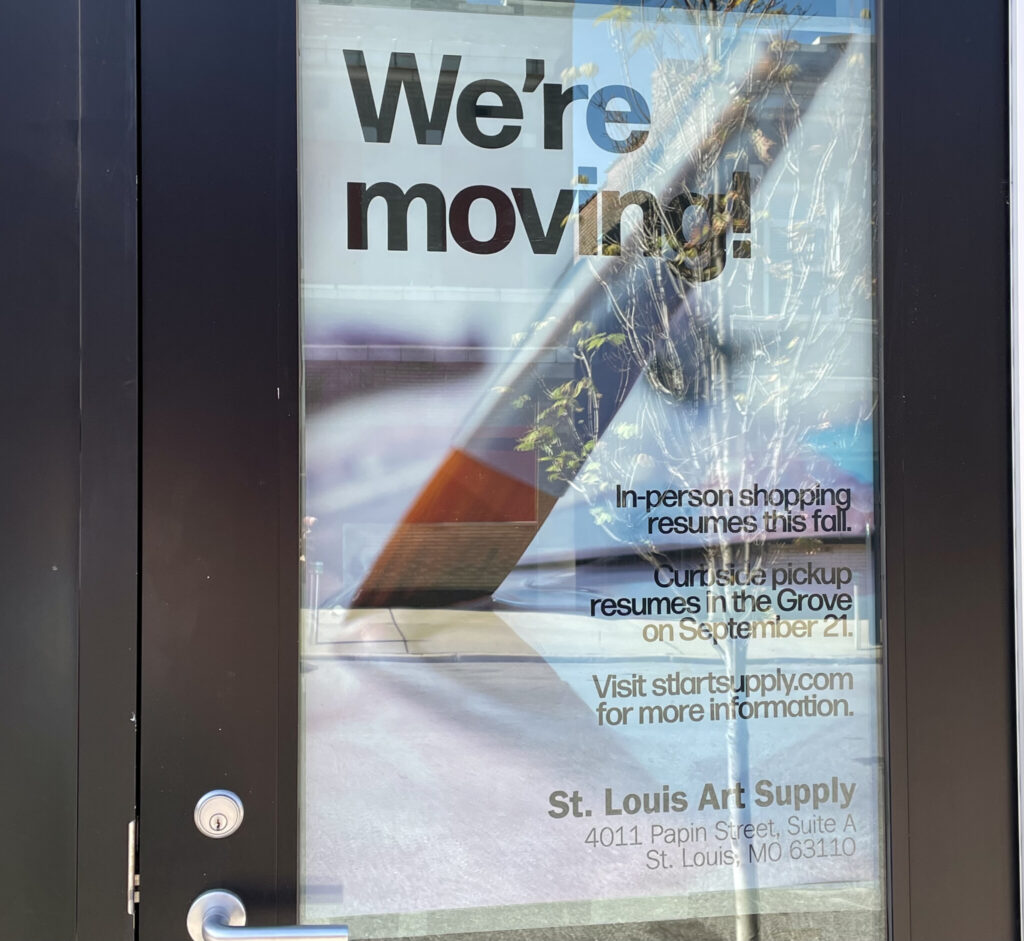 In 2018, St. Louis Art Supply opened at 4532 Olive Street, across from Bowood Farms. It was successful there, and continued to thrive after the pandemic hit in 2020, when the shop closed to in-person visits. Co-owners Carson Monetti and Xena Colby adeptly pivoted to an online business only, and the entire space, which also housed the popular Cornflower Cafe, became a warehouse operation. The new business model was so successful that the couple soon promoted two part-time employees, Tricia Williams and Curtis Tinsley, to full time, and eventually outgrew their CWE location. A couple of weeks ago, the crew packed up bins full of products, and moved to new facilities at 4011 Papin Street in The Grove.
The new space, located between Vandeventer and North Sarah, has what was badly needed on Olive Street, a game-changing loading dock, visible beyond the overhead door, above.  (Several businesses in the large building share the dock.)
I stopped by last Friday to pick up some watercolors, and was invited to take photos to share what's planned in the new space. One caveat was that I make the space look good, no easy task when photographing a warehouse.
So picture this in the space above—and this is big news: In-person shopping will return in October! The entry will display some of the most popular art supplies, and tablets will be available to order other items from the back.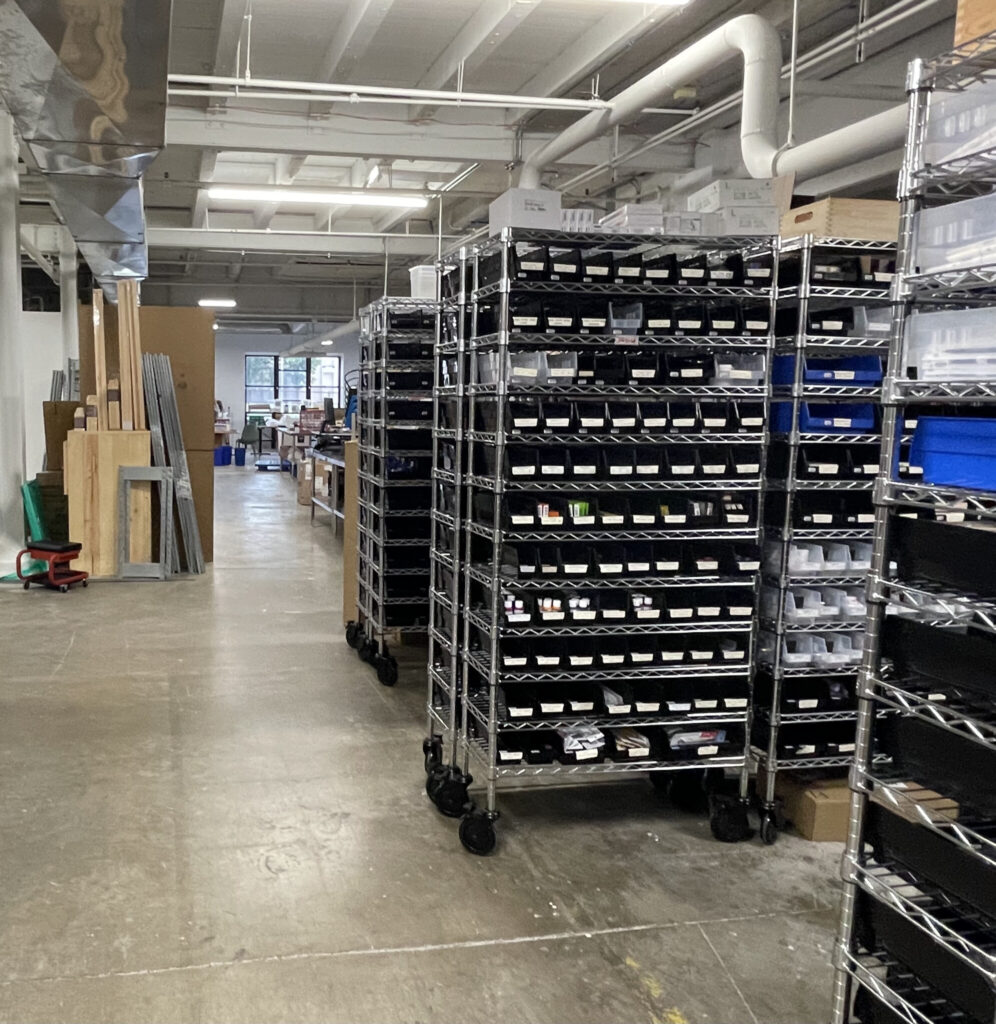 What was especially exciting news to me is that, after they get all the systems up and running again, Xena Colby, whose artistic talent is frequently featured in the product videos posted on Instagram, plans to teach an occasional art class.
Check the website for timing of in-person shopping. In the meantime, curbside pick-up or shipping is still available.
St. Louis Art Supply, 4011 Papin Street (Papin is between N. Sarah and Vandeventer. just north of Manchester). Hours are Monday through Friday, 10 to 5, (314) 884-8345.