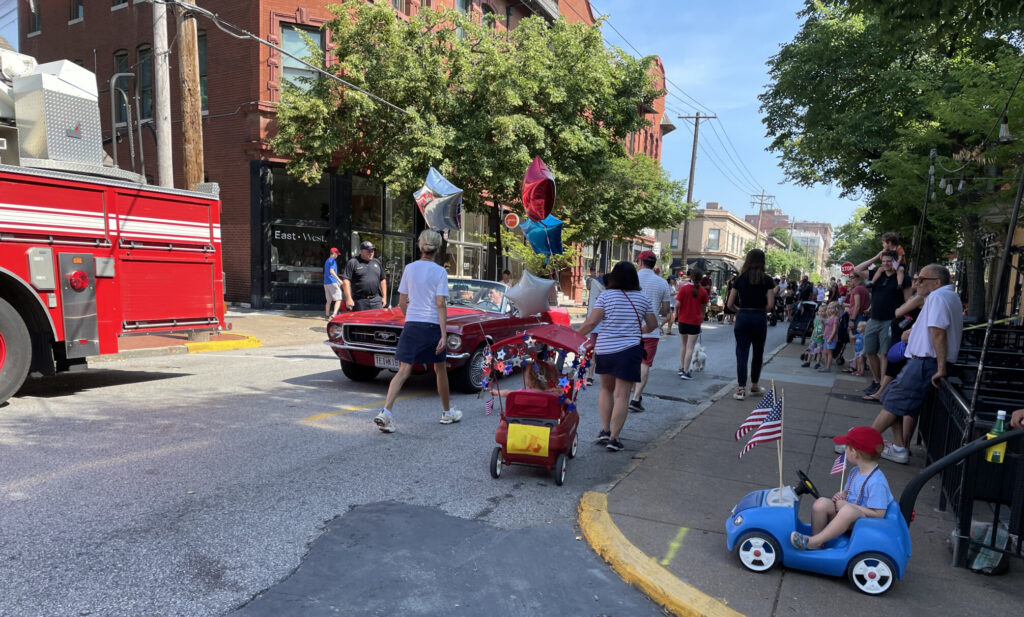 After a two-year hiatus—a familiar phrase of late—the CWE's 4th of July Kids Parade returned, with parade enthusiasts of all ages happy to be in the thick of the celebration once again.
As in most of its 46-year history, firemen from the neighborhood's Engine House 28, on Enright just east of Euclid, led the parade. Tim O'Connor estimated that he's been responsible for playing parade music from his vintage red ragtop Mustang for at least 10 years.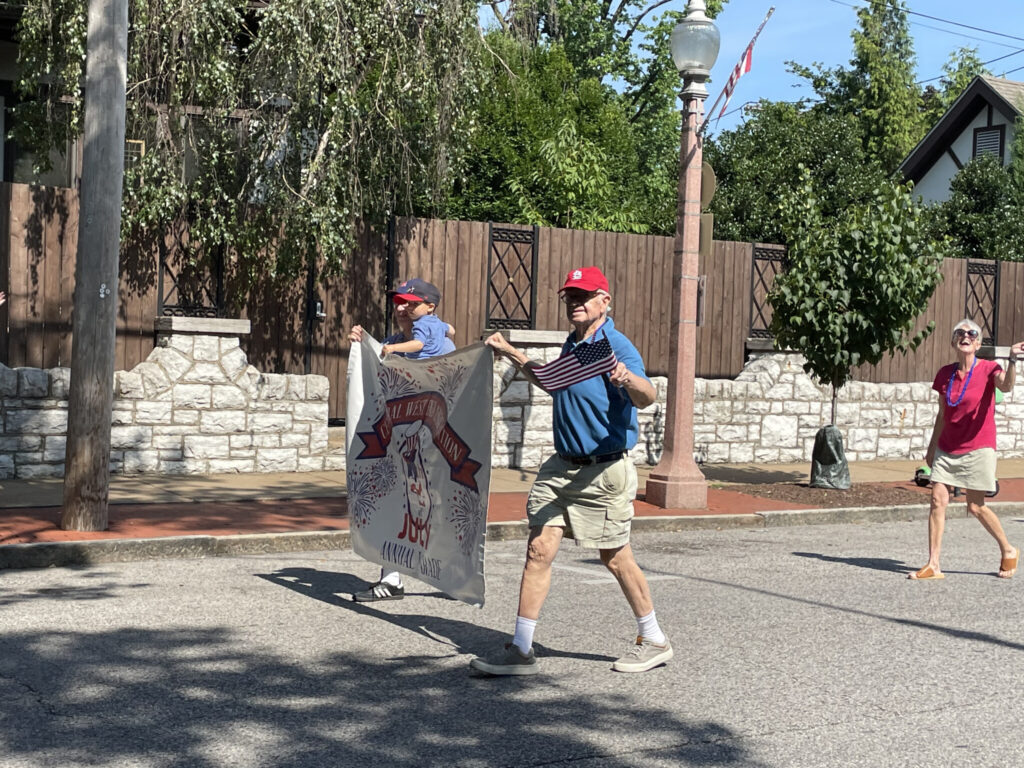 Three generations of the Morris family carried the Central West End Association banner. From far left, Ted Morris with baby Owen, right, Ed with flag, and Peggy, far right, self-described as the pick up crew. "Where's the bucket?" she wondered.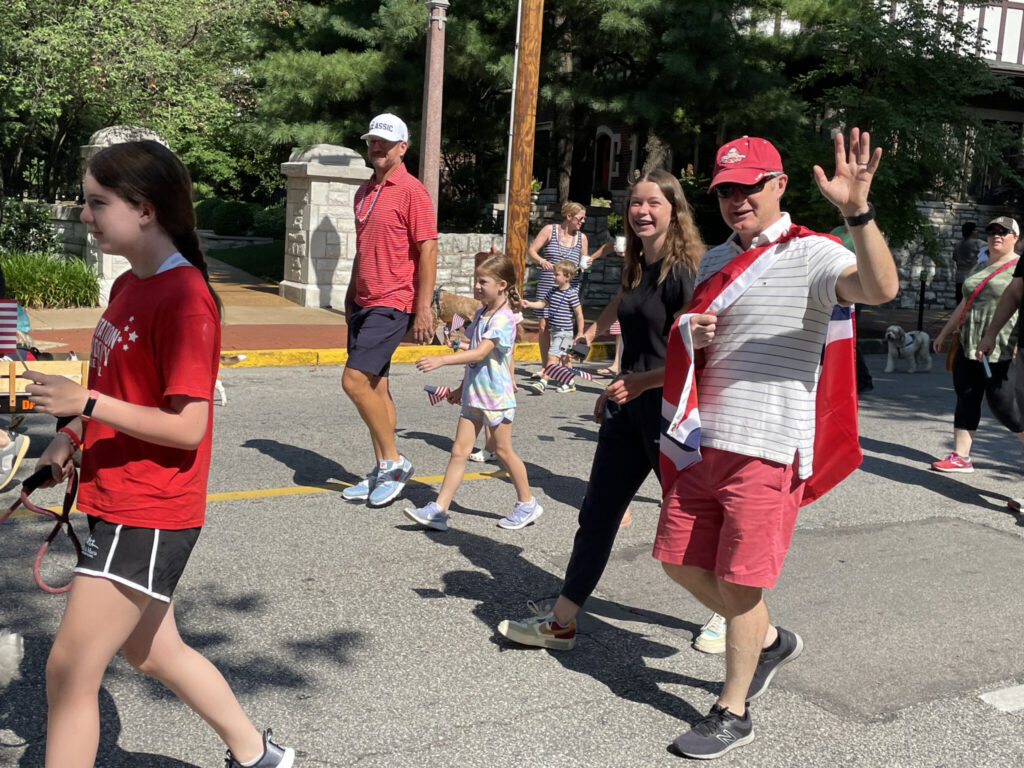 The parade started at 10 a.m. on Euclid at McPherson and ended at the Maryland Plaza fountain.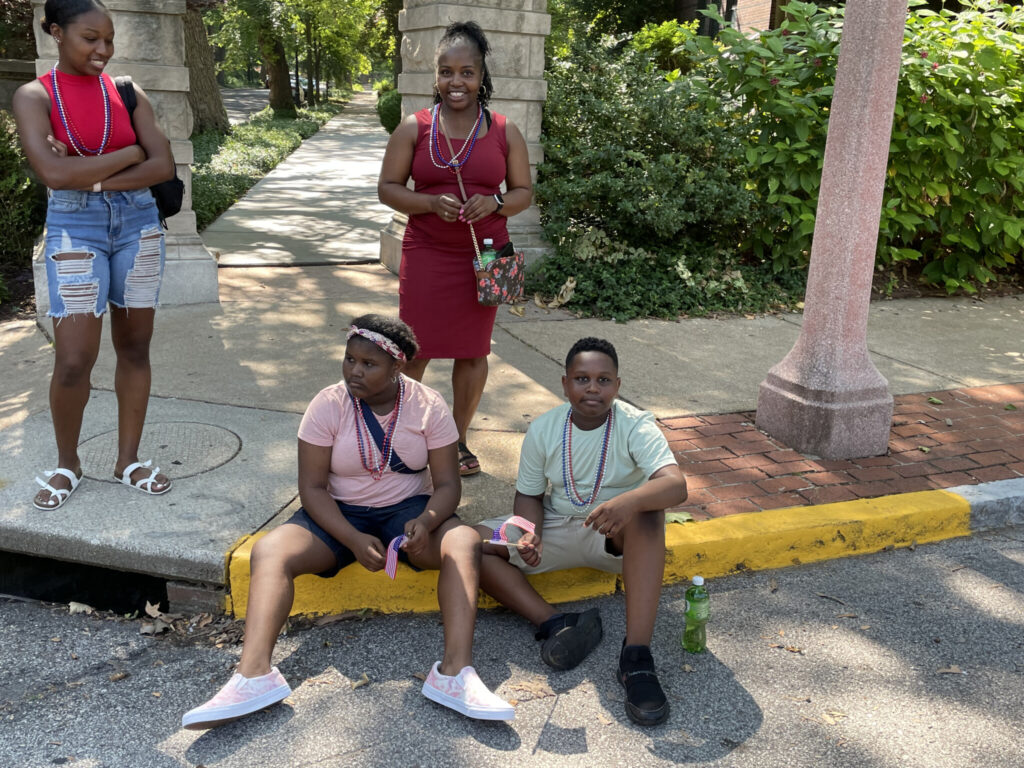 Spectators along the route, above,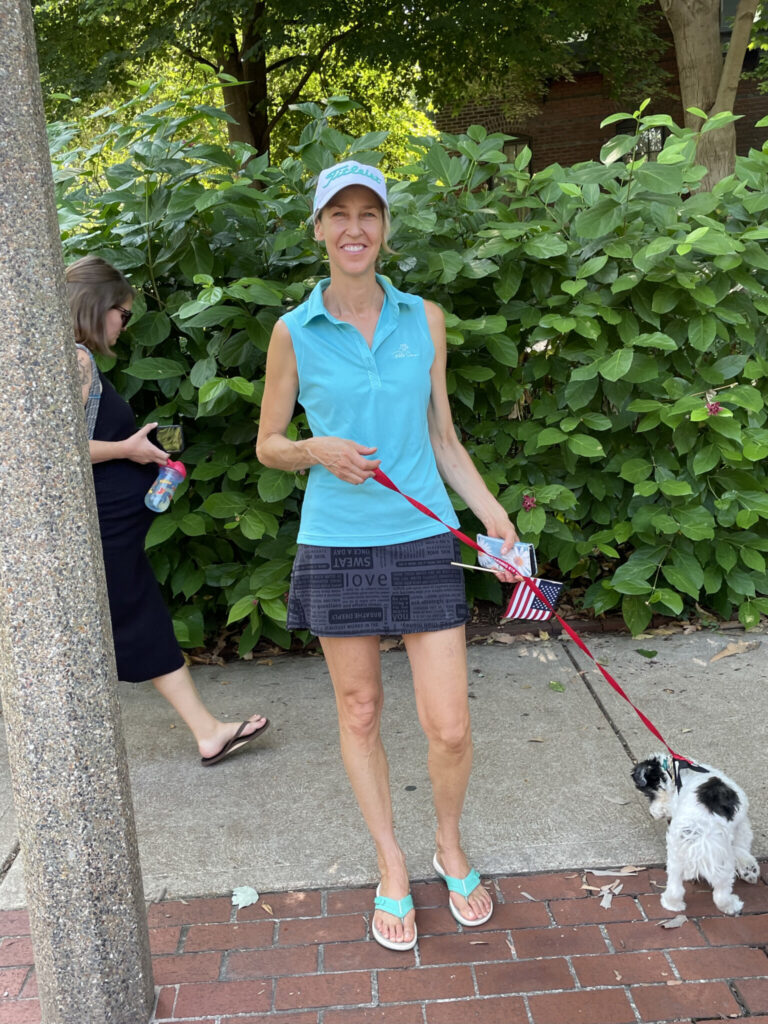 including Amy Johnson and her sidekick Chihuli.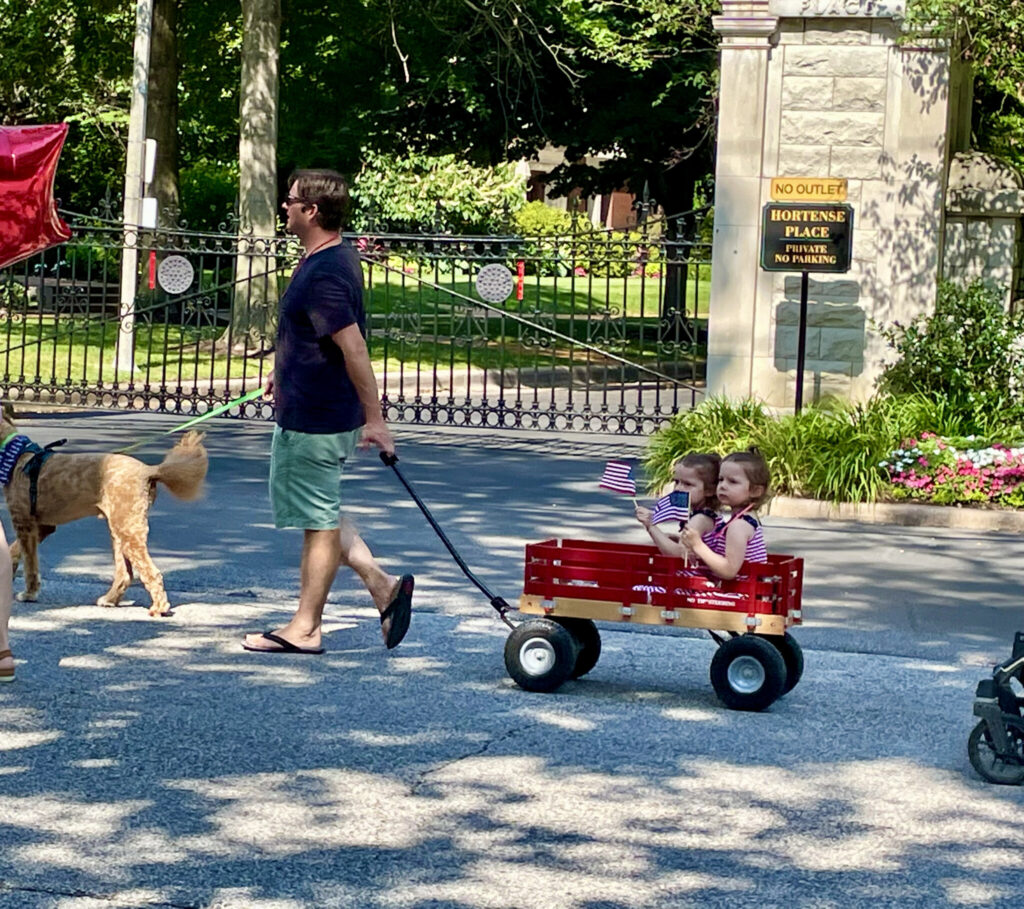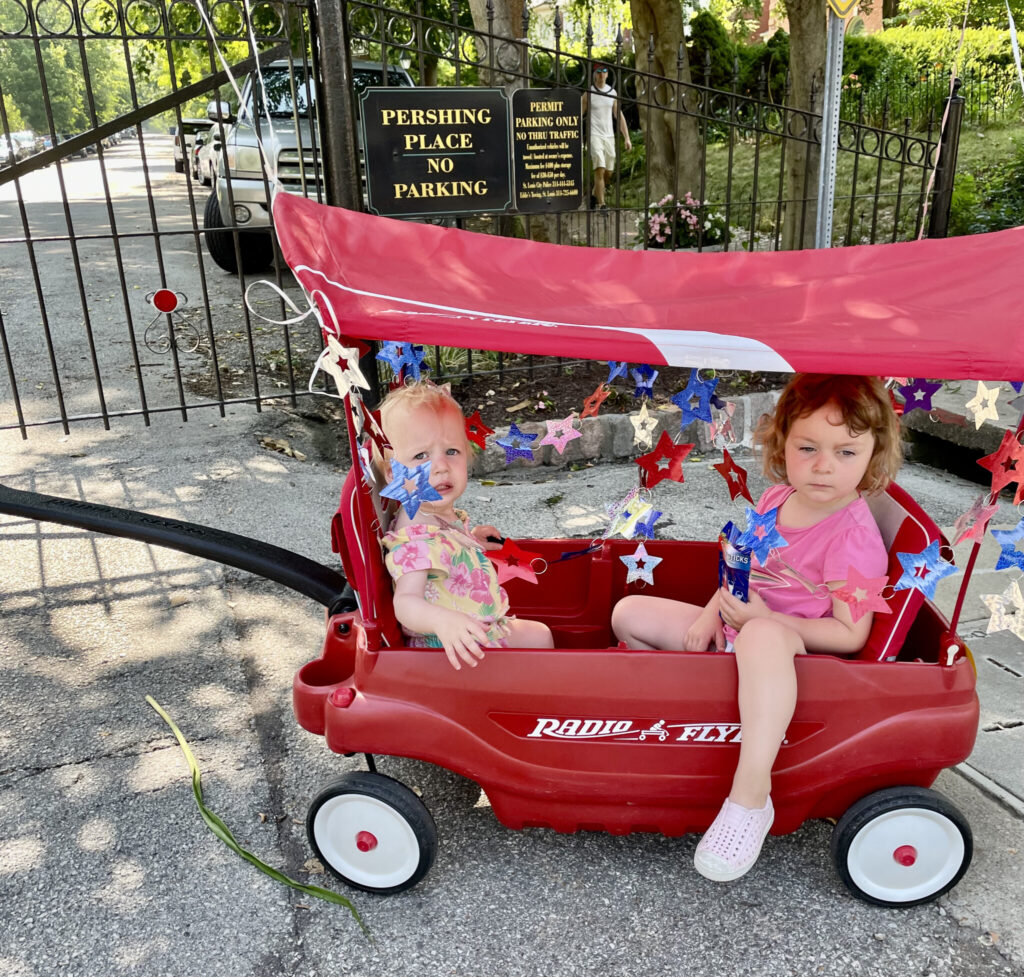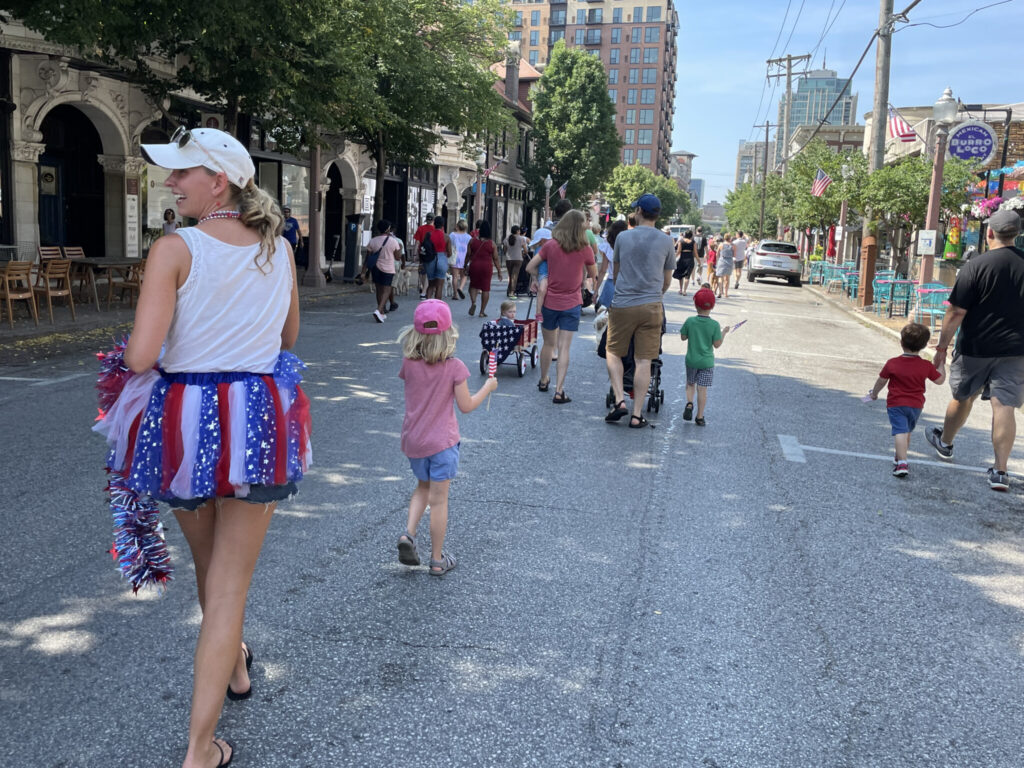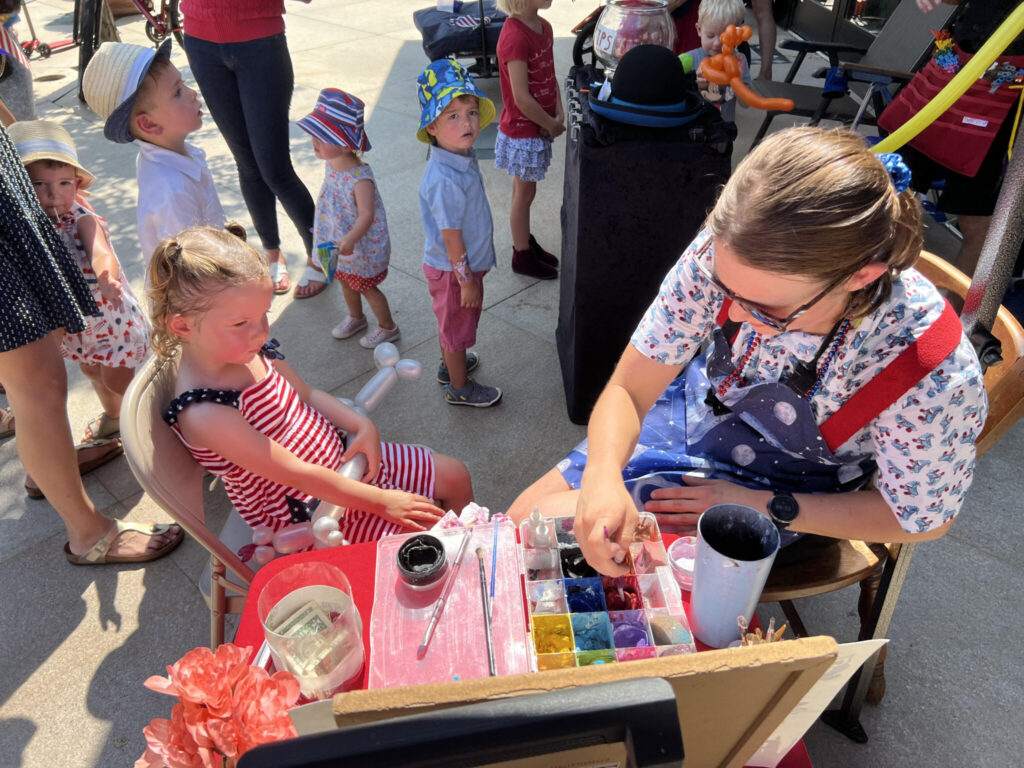 Facepainters Grace Thompson, above, and Cori Compton, below, in action. Photos courtesy of John Barth.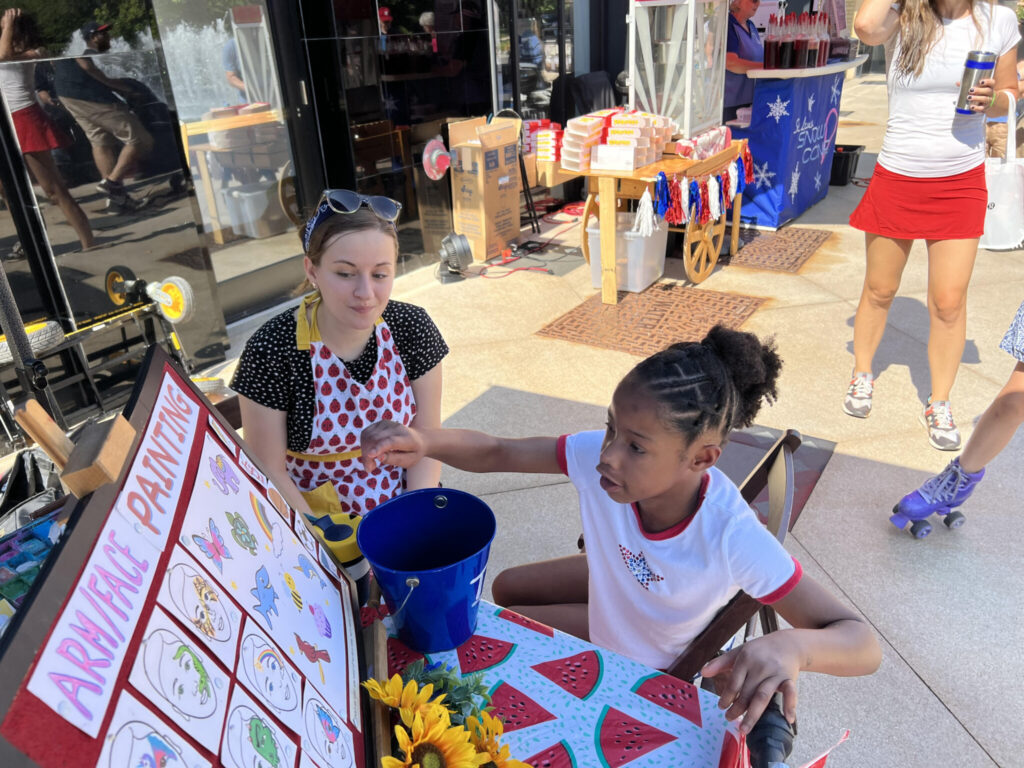 Tough decision for Janetta, the daughter of the Neighborhood Security Initiative's Executive Director Jim Whyte and his wife Lori, a nurse at Cardinal Glennon.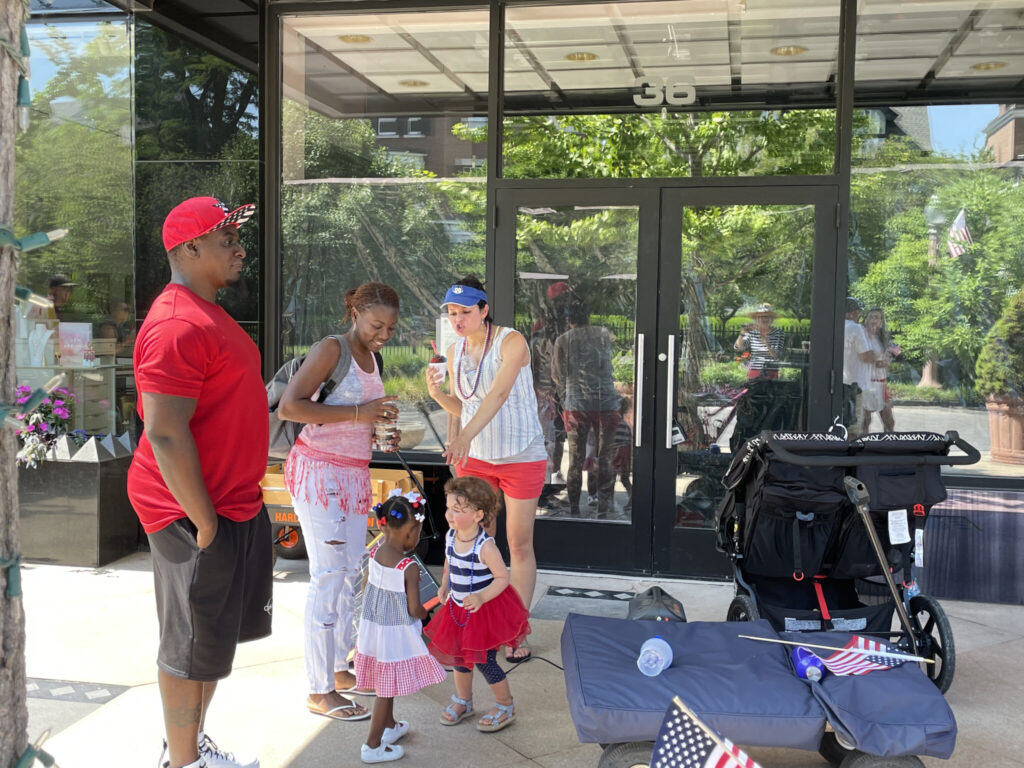 The neighborhood event is a great opportunity to see some old friends as well as make some new ones too.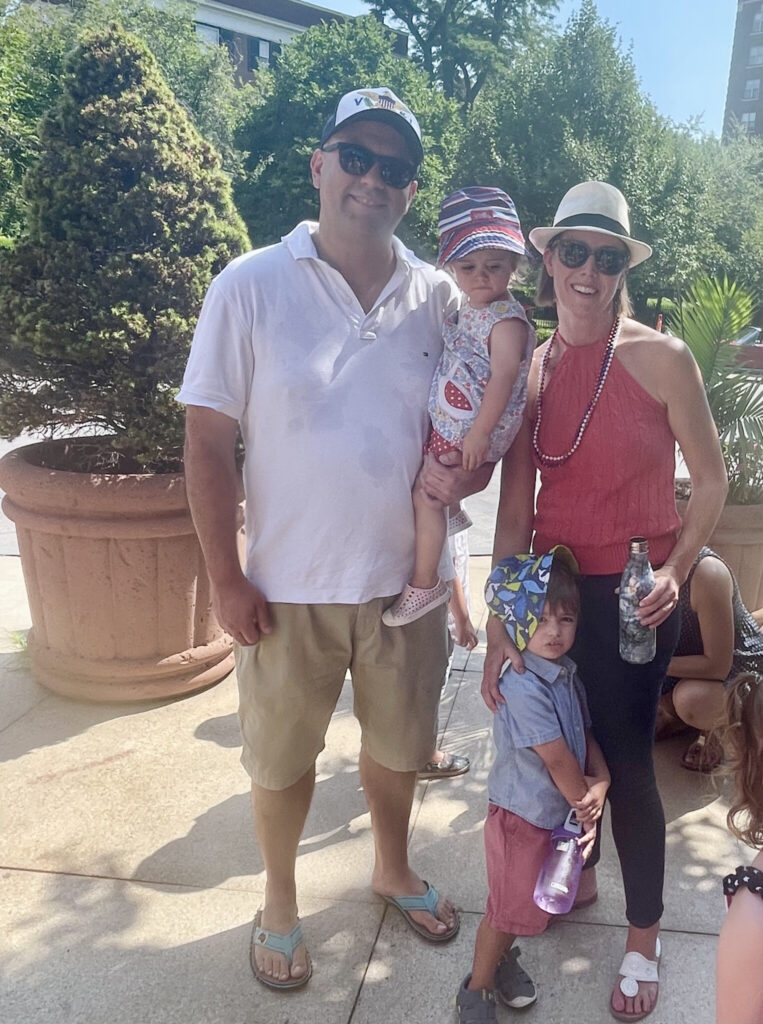 Newly-elected 28th Ward Alderman Mike Gras and family, Dr. Allison Walsh, Cecilia and Alex.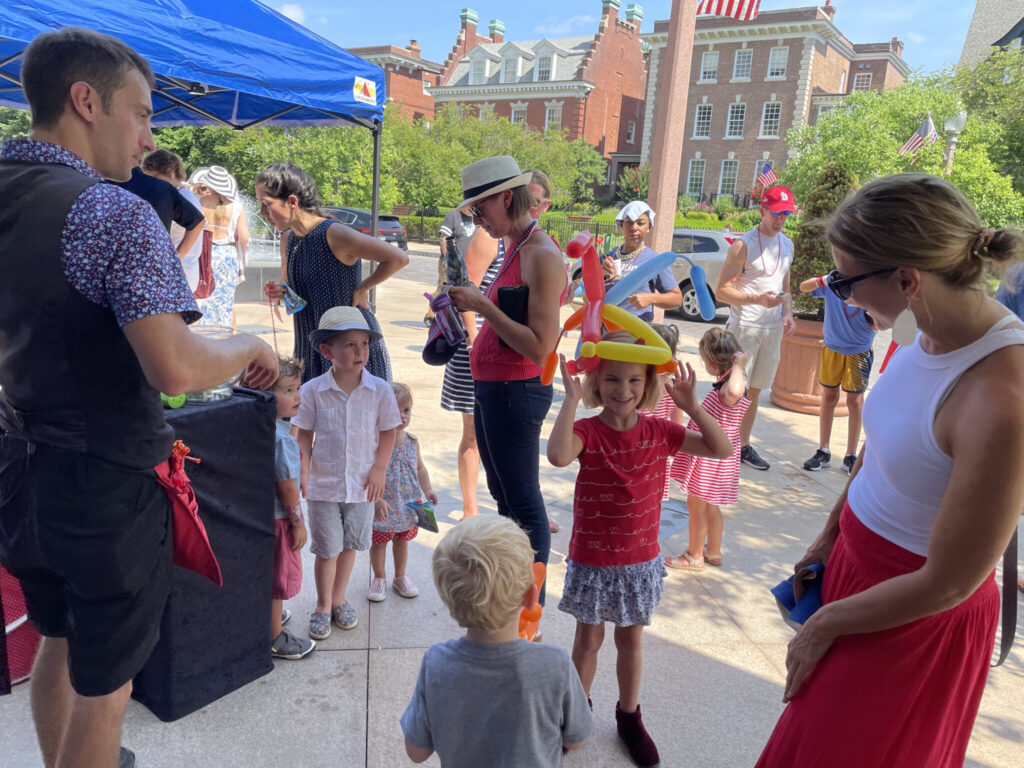 CIrcus Kaput's Elliot Pearstell as balloon artist, above.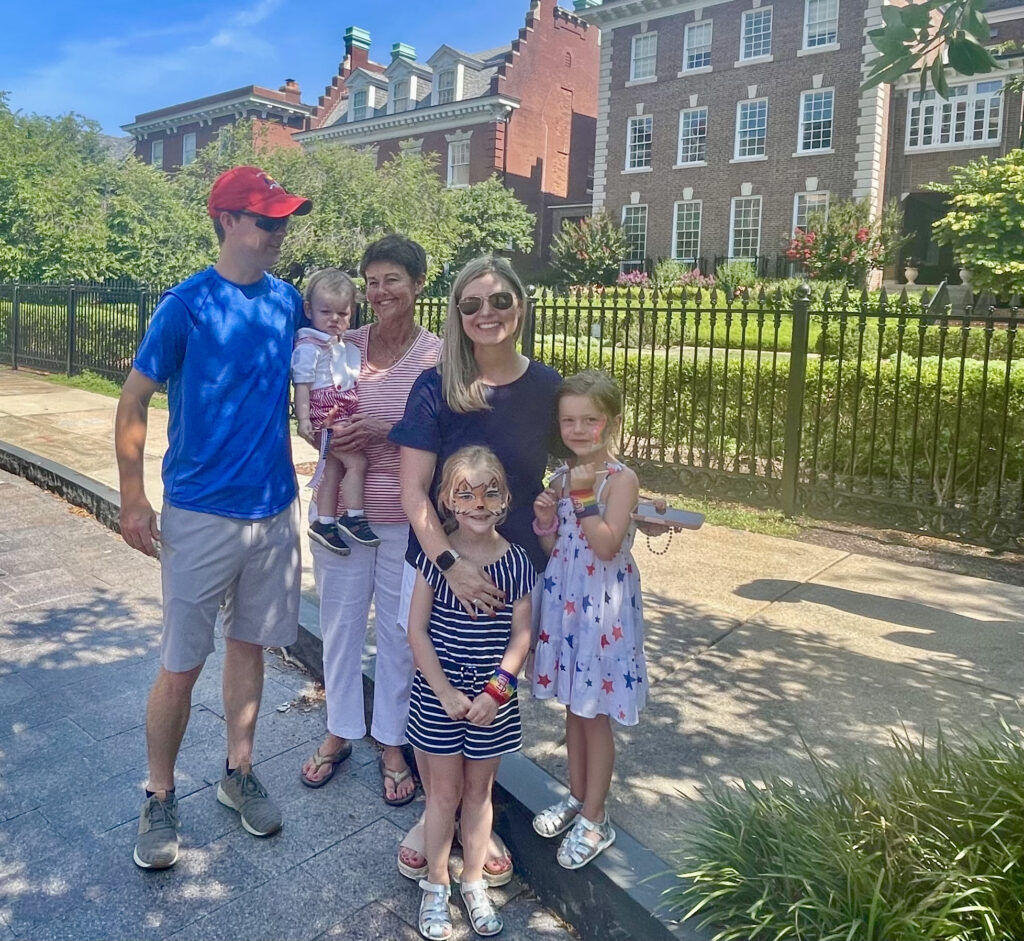 Three generations of the Anstey family, including CWEnder Fire Anstey holding grandson Jack, her son Pete, who first participated in the 4th of July Parade when he was the age of his youngest child, Bridgit Anstey, and daughters Clare and Nora.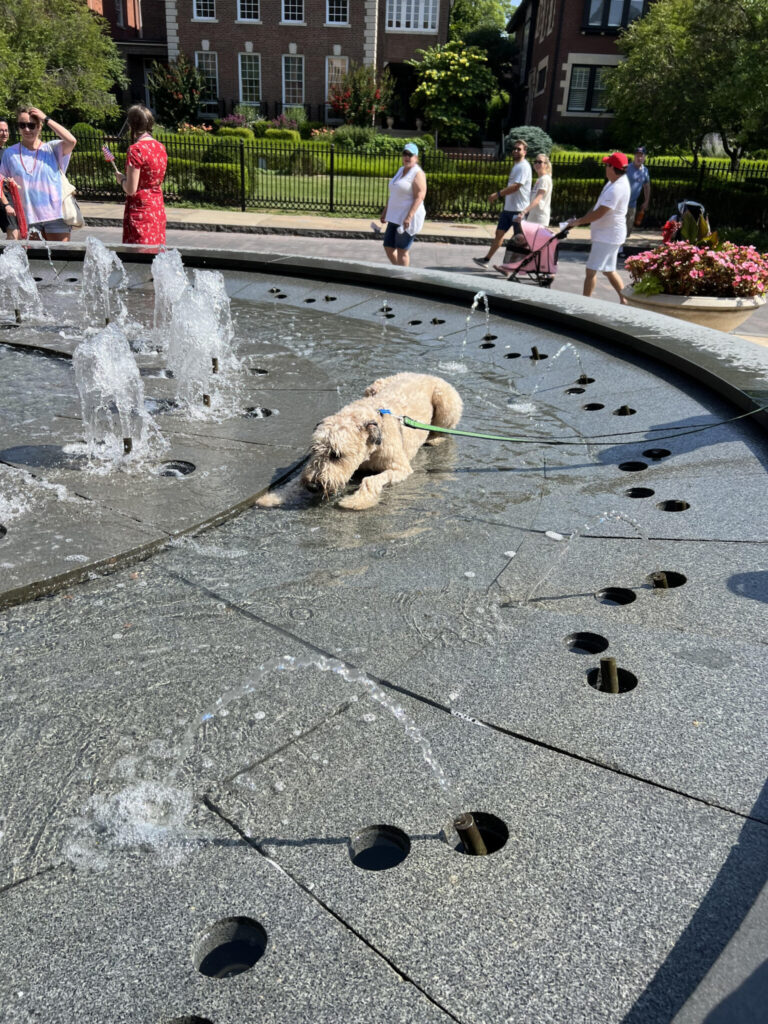 Photo courtesy of John Barth
As the temperature rose, the neighborhood "watering hole" was looking more and more inviting.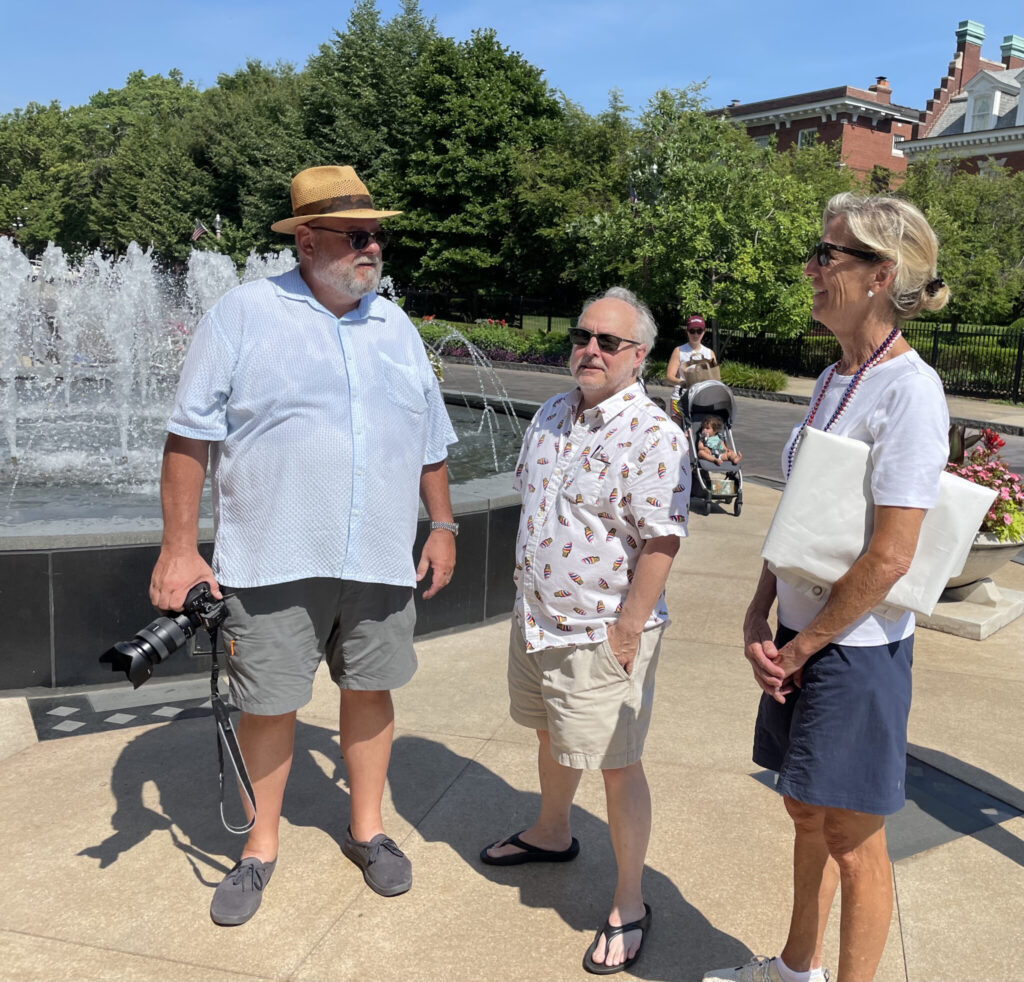 Shown above, photographer & CWE resident Greg Stroube, CWEnder John Barth, and Kate Walter, former president of the CWEA.
Thanks to the Central West End Association and 15 generous volunteers for another wonderful 4th of July. Kate Walter summed up the feeling of many who attended: "This is my favorite neighborhood event.  It's really fun to work on, and it's so rewarding to see everyone having such great time."