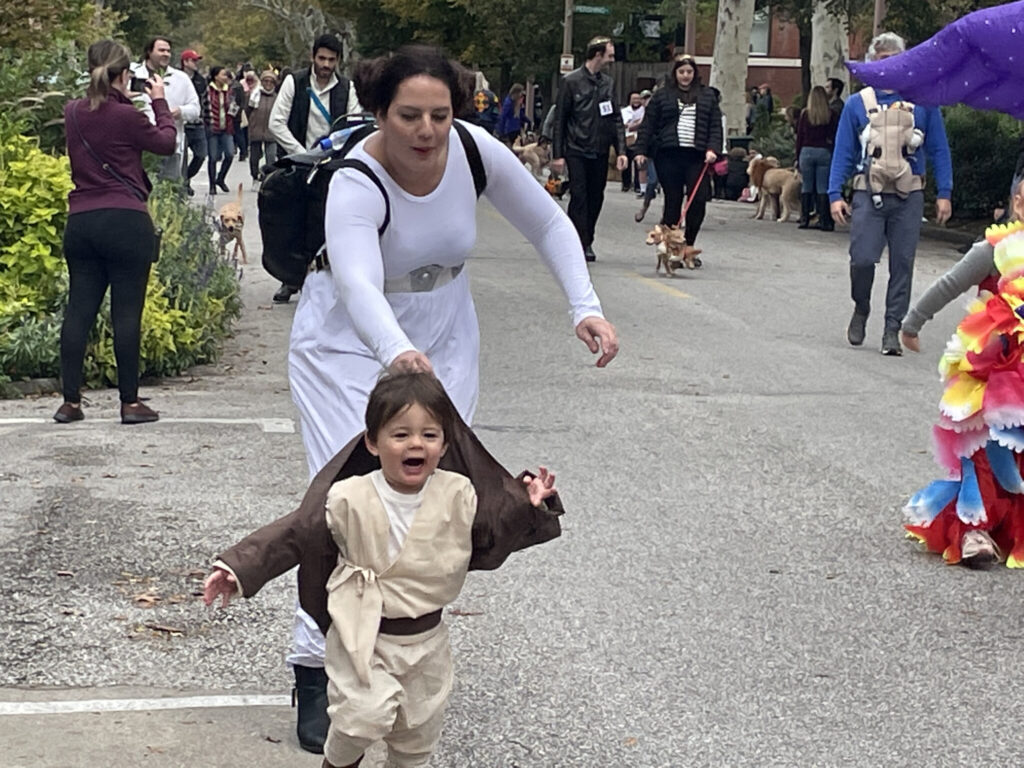 At 1 p.m. on Saturday the 30th, Halloween festivities shifted from kids to canines. One parade-goer appears not be on board with any of it. On that point, it always amazes me that the four-legged creatures are up for this either. Nevertheless, see what's trending in the land of doggie costumes in the photos that follow.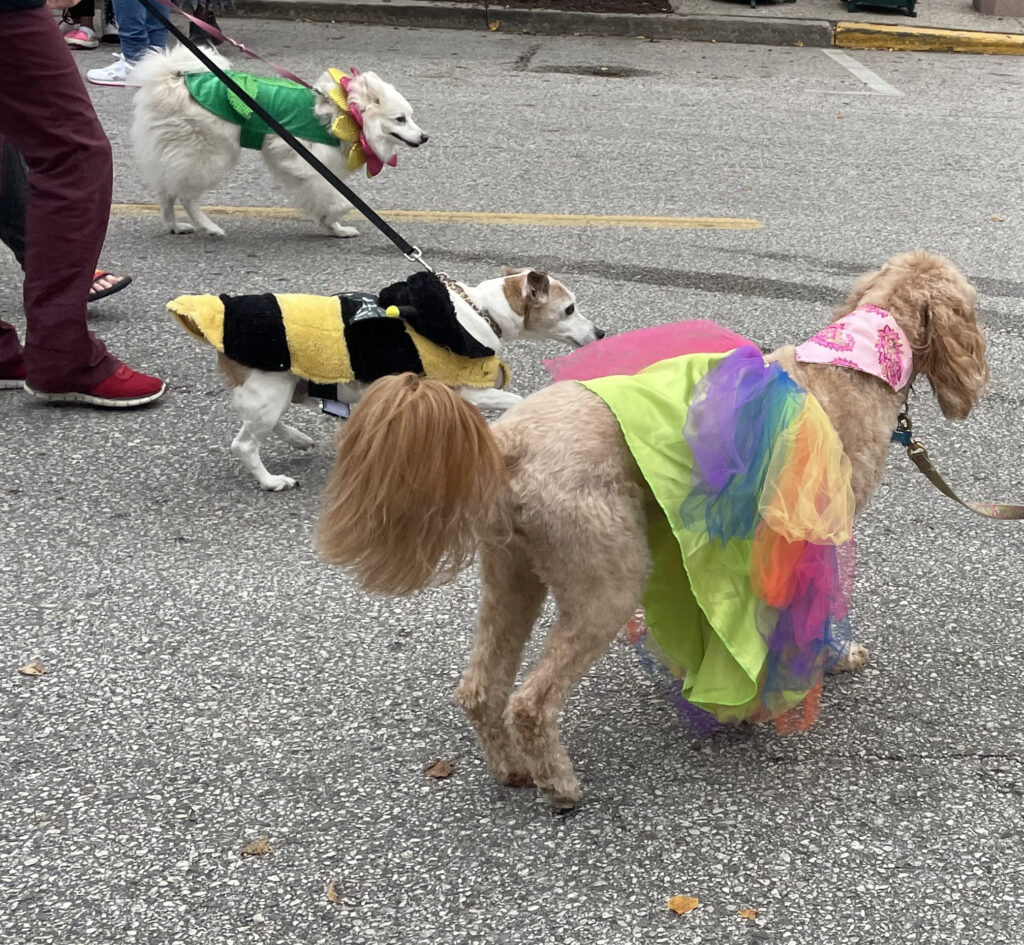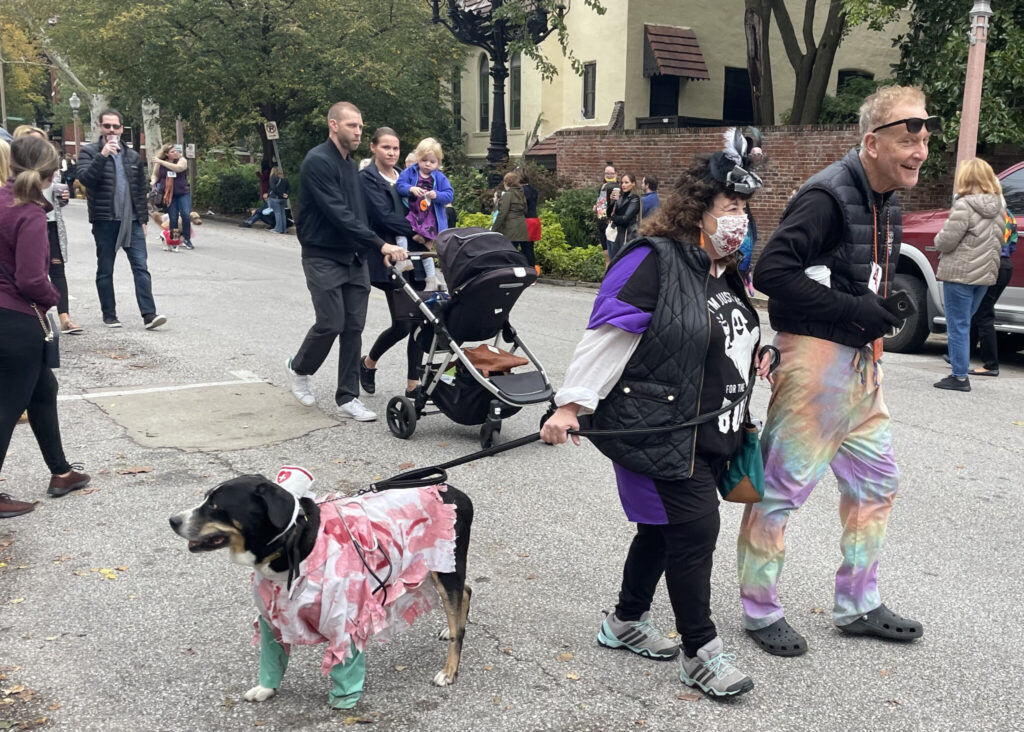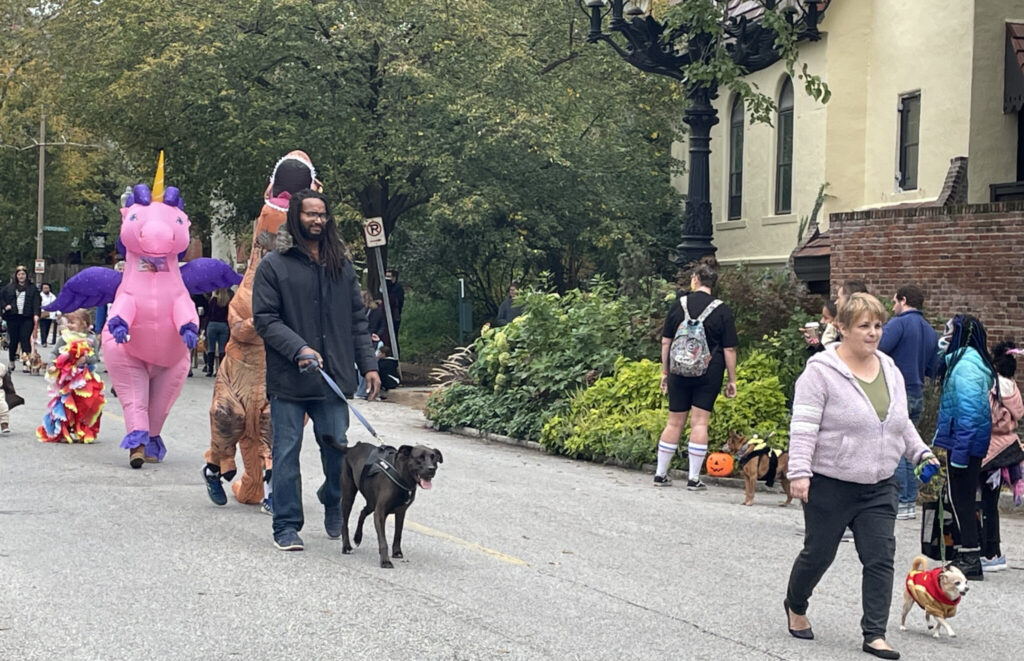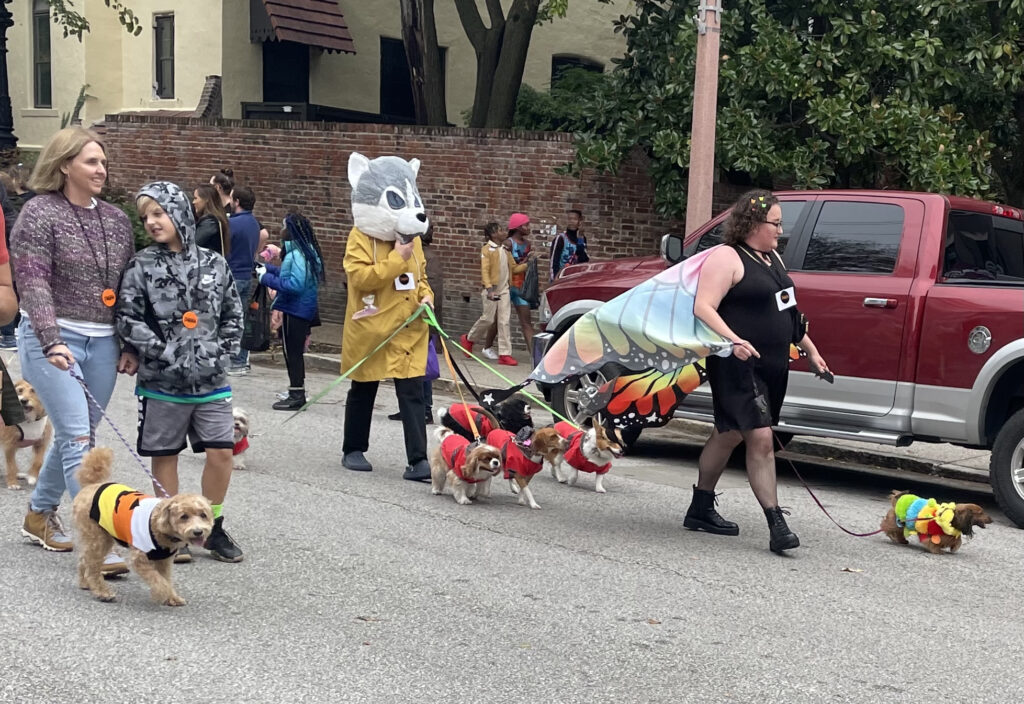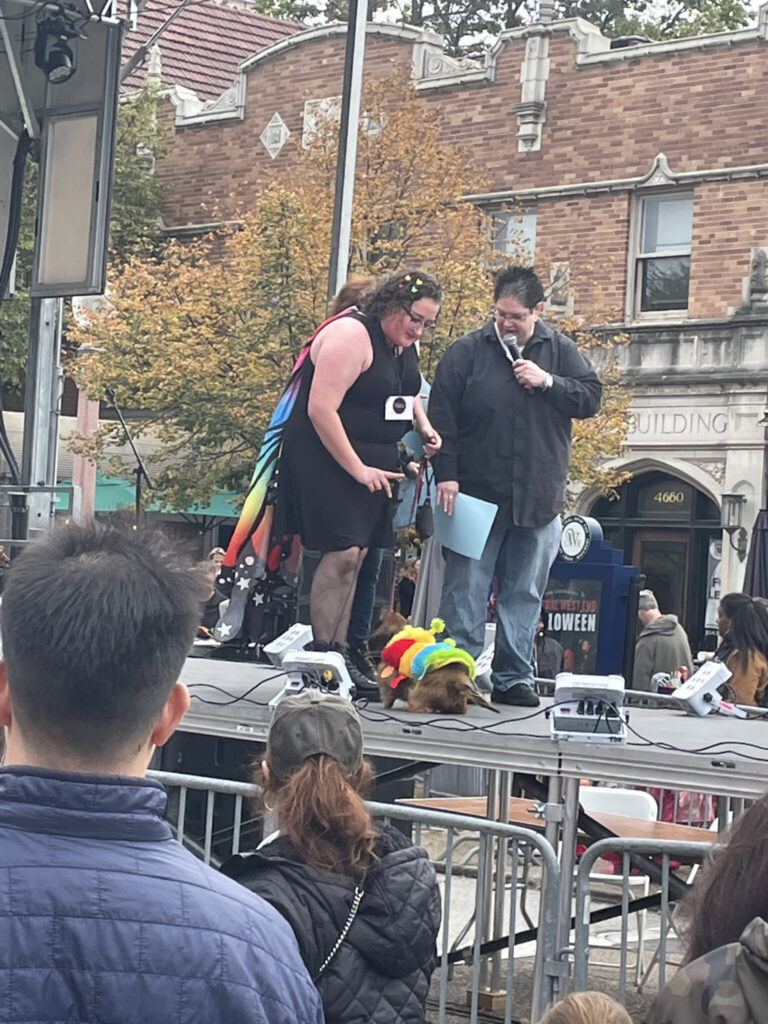 Emcee Trish Bush discussed the winning contestant's performance in the "trick" contest, above.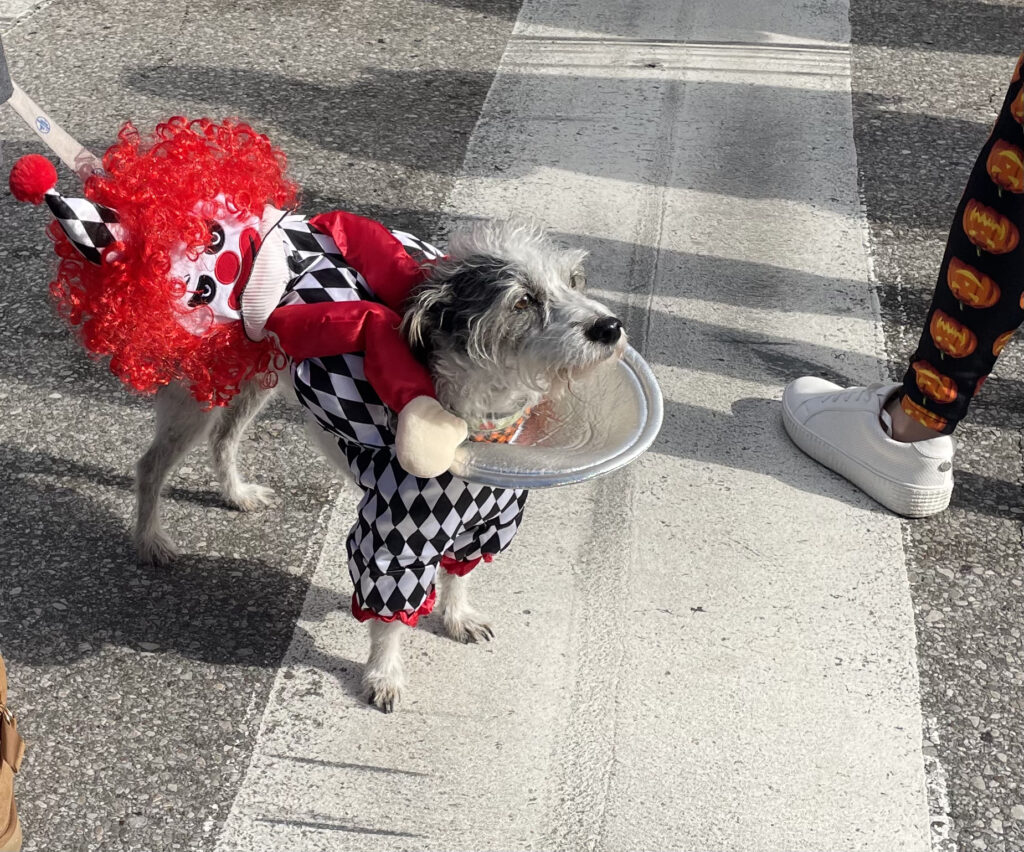 The Canine Costume Contest, always a crowd-pleaser, was another success story as Halloween festivities returned to the Central West End.
Stay tuned for photos from the evening festivities and Adult Costume Contest.