There are lots of activities planned in the neighborhood this holiday weekend, so be sure to get out and enjoy the best of what the CWE has to offer.
Examples include exhibitions at three of the McPherson art galleries (Philip Slein is closed for the holiday), a month-long Holiday Pop Up, also on McPherson, and a Happy Hour Wednesday evening at Big Muddy Adventures, which opened its handsome Guide Shop in the CWE in late October.
Meanwhile, decorators are putting finishing touches on festive shop windows filled with Holiday scenes in preparation for Small Business Saturday (which in reality seems to start on Friday) and the kick off of the annual Window Walk event. Shopkeepers have stocked their shelves with all kinds of unique items to make it even more rewarding to shop locally this holiday season.
At Duane Reed Gallery, 4729 McPherson, you'll likely run into artist Ethan Meyer who also serves as gallery director. His New Work is featured in the current exhibition.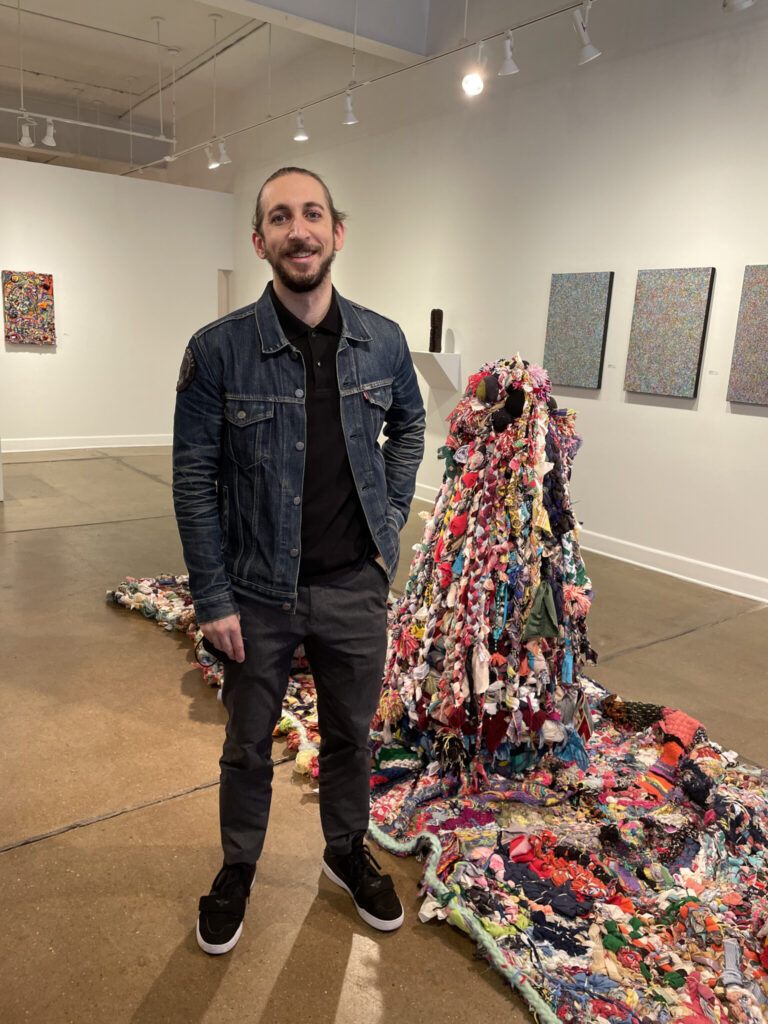 Meyer's latest work takes pieces from his Solar Temple installation, which was part of an Innovations in Textiles exhibit at Duane Reed Gallery in 2019, and incorporates them into his New Work, above and below.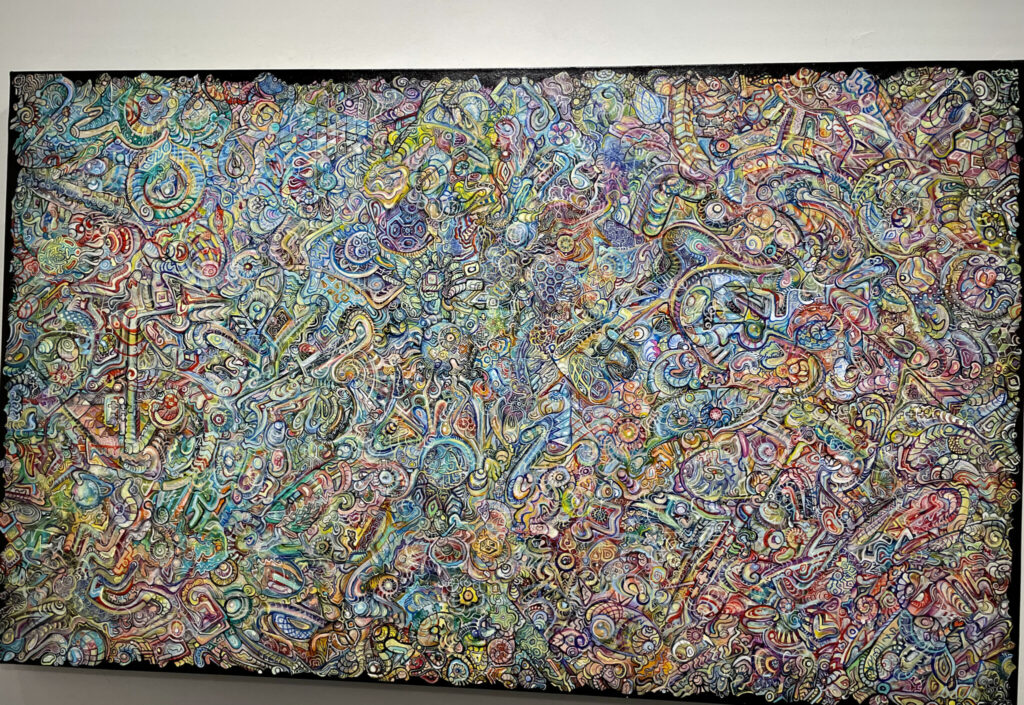 Meyer's Marrow of the Spirit, 2018, acrylic on canvas, 44″ x 72″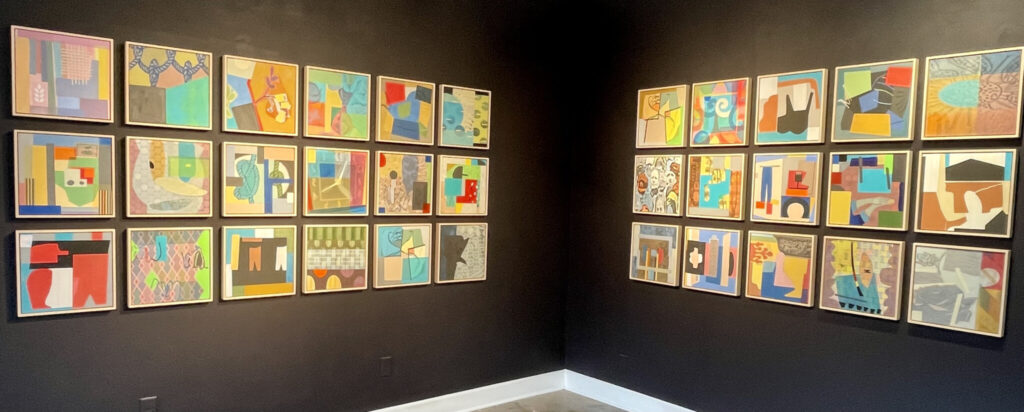 Tom Lang, a professor of art at Webster University, is exhibiting a series of New Work featuring acrylic on paper, mounted on boards, each 14″ x 14″, shown above and below. More about each painting can be found on the website.
New Work from Tom Lang and Ethan Meyer will remain on view until December 4.
projects+gallery, 4733 McPherson, is exhibiting stretch marks, which according to the website is "an exhibition that highlights expressive mark-making as a means to explore the material in the maternal and the experience of having a body and therefore a mother…"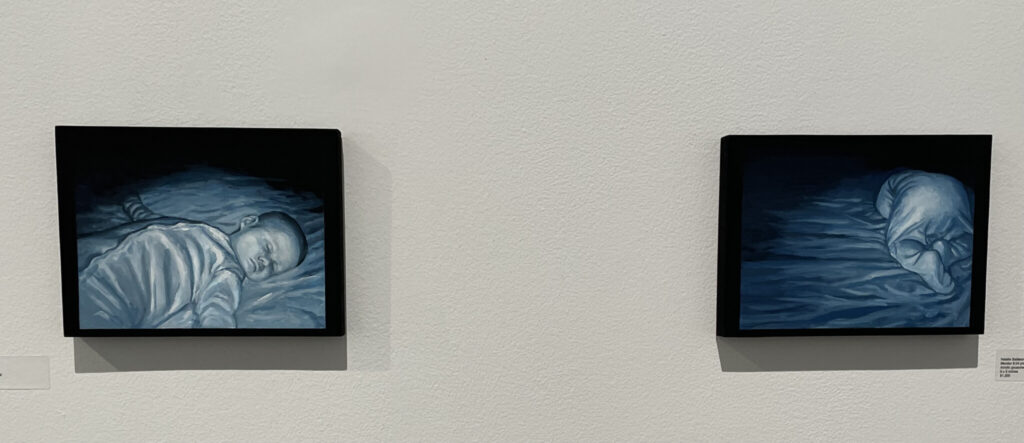 Multiple artists are participating in the exhibition, including Natalie Baldeon who's Monitor, 9:29 pm, 2021, acrylic gouache on paper, is shown above.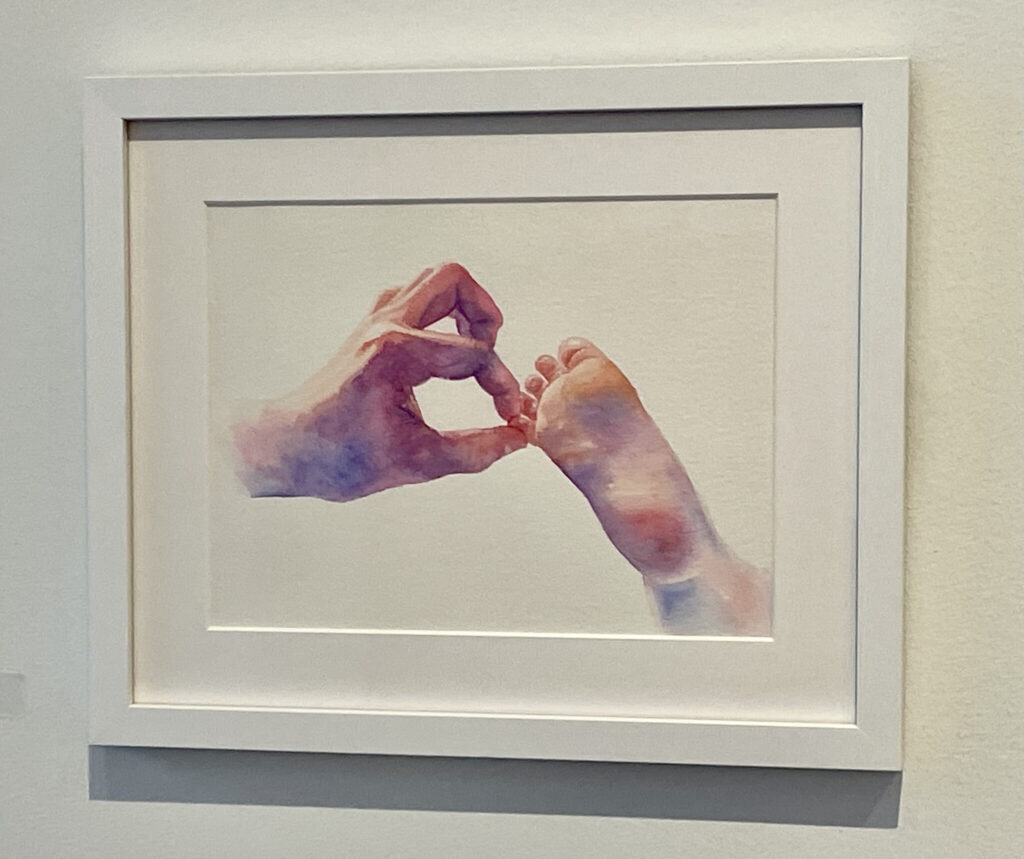 Natalie Baldeon's Piggy, 2020, watercolor on paper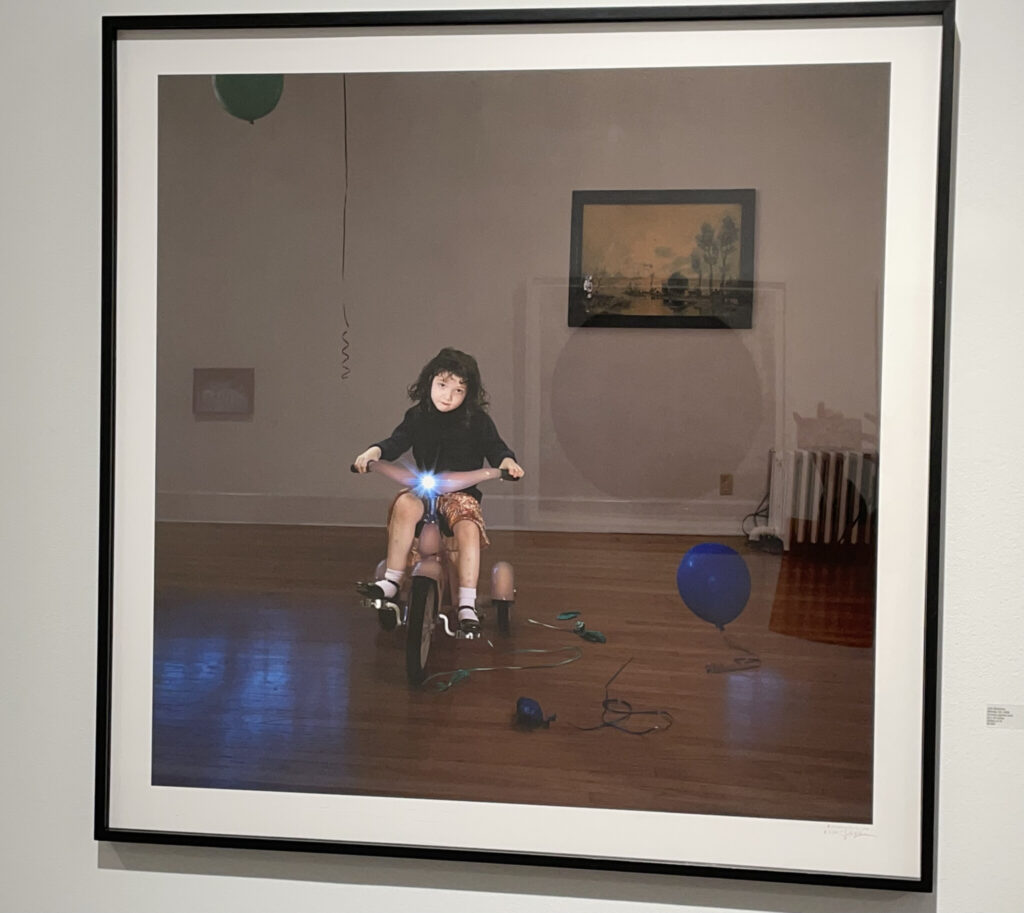 Julie Blackmon's Birthday Girl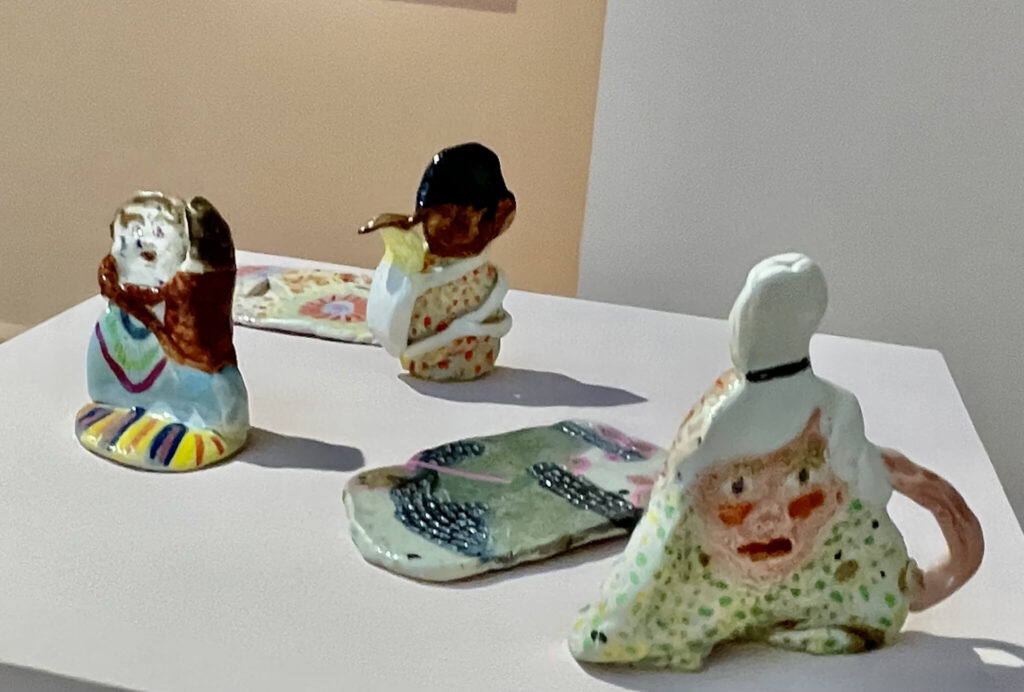 Amy Reidel's From the Mombies Series, oil on glazed stoneware.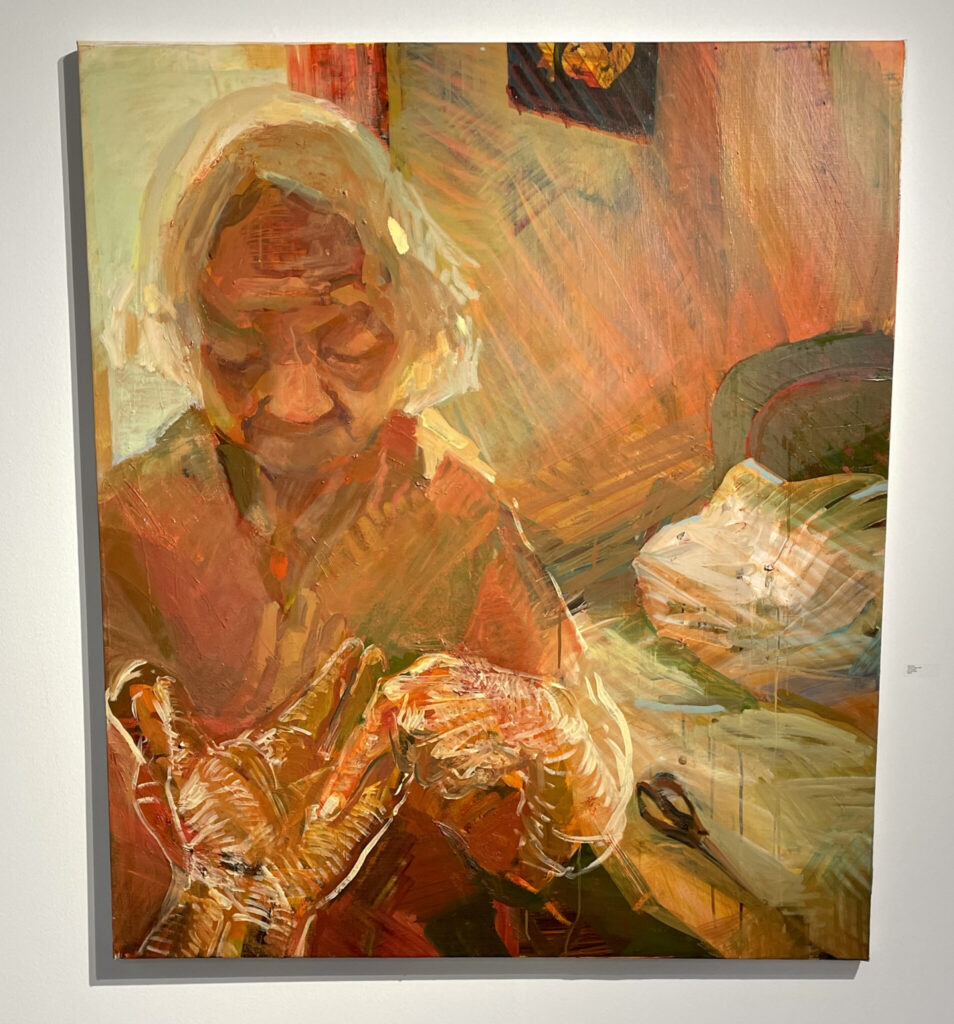 And Kathy Liao's Fortune Telling, 2020, oil on canvas.
Stretch Marks at projects+gallery will remain on view until November 27.
The current exhibition at Houska Gallery, 4728 McPherson, features the work of Nick Schleicher and Martin Kahnle and will be on view until December 4. The YouTube video that follows offers an advance peek. And I just learned there will be a closing reception this Saturday from 1 to 4. Check gallery's Facebook page for more info.
Big Muddy Adventures, 4662 Washington (on the grounds at Bowood Farms), below.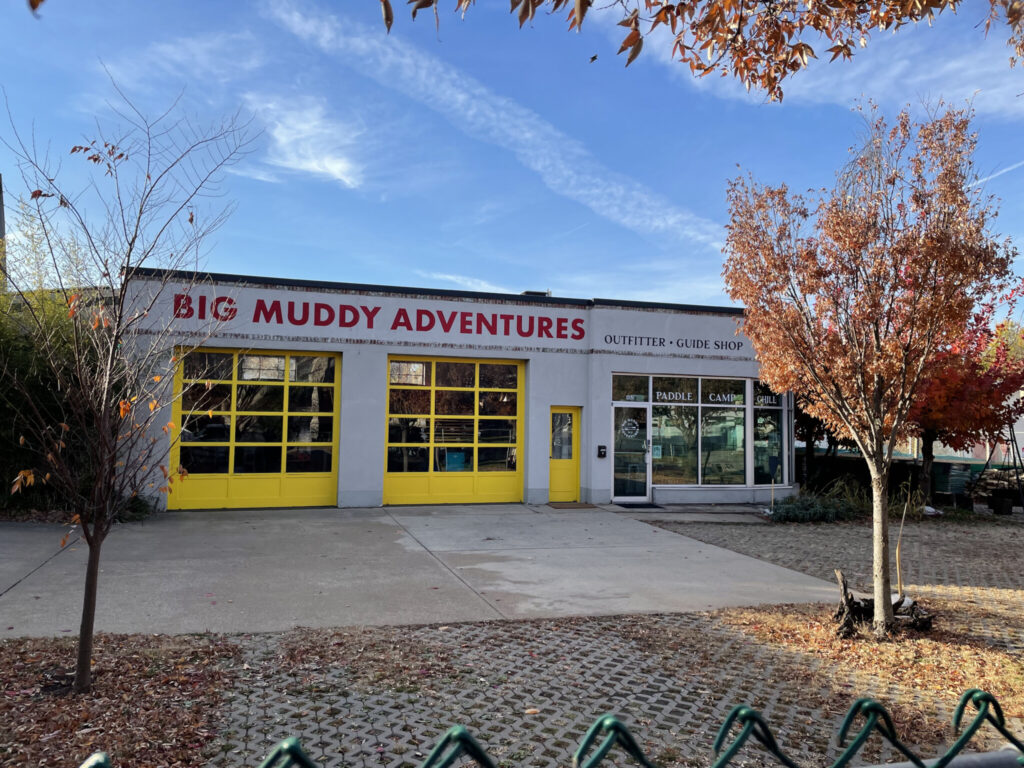 Big Muddy's Guide Shop, the only "outdoor" store in the City of St. Louis, is a wonderful addition to the neighborhood and the place to visit when you're feeling like you need a little more adventure in your life. (There will be more on the wide-ranging selection of camping gear in a future post.)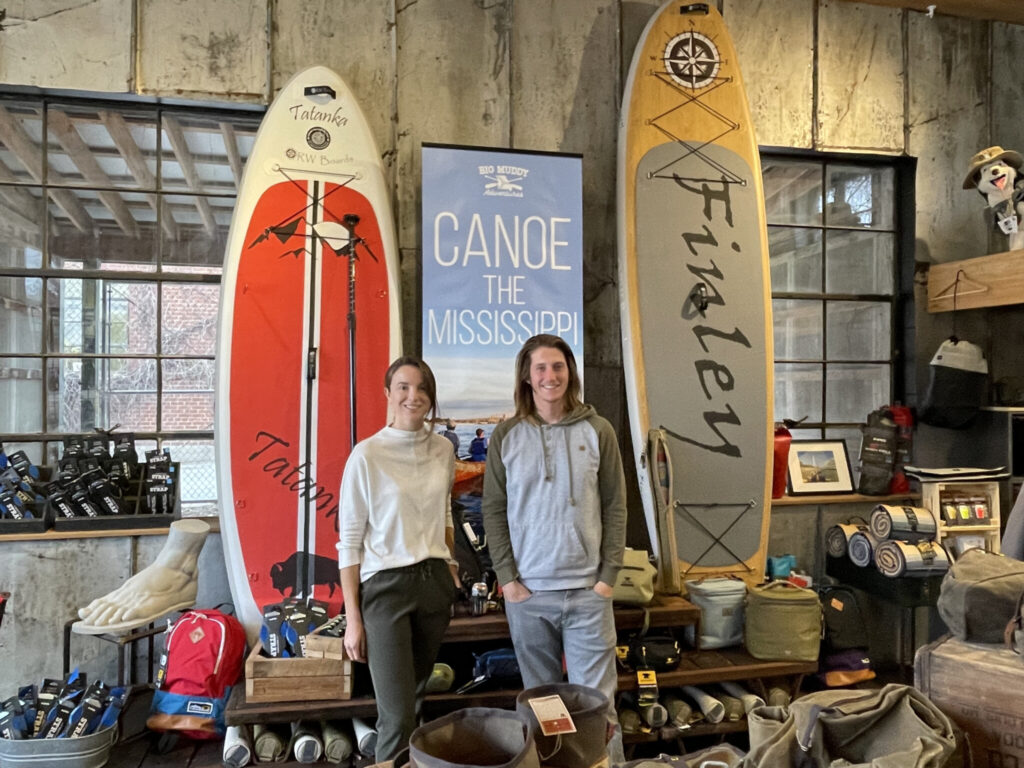 Tomorrow (Wednesday) Big Muddy Adventures is hosting a pre-Thanksgiving Happy Hour from 4 to 6:30 p.m According to Marketing Manager, River Guide and GM of The Boathouse Paddle Co. Natalie Rolwes and Store Manager Alex Kuntzman, above, they will be serving samples of St. Louis-based Still 630 bourbon around a bonfire while "Peanuts" plays on the outdoor screen.
There are Happy Hours each Thursday from 4 to 6 p.m, and other events including a cast-iron skillet cooking demonstration in the near future.
For more information about this Saturday's canoe trip on the Mississippi (there are a few spots left) or to book one for later, visit the website, Facebook or Instagram.
And finally the proprietors of Pass the Past, Erica and Eugene Tsinerman have organized Market on McPherson, a Holiday Pop-Up at 4742 McPherson (formerly Bissinger's/Candle Fusion), which is adjacent to their vintage shop. The Market opens this Friday, November 26 and continues each weekend through December 19.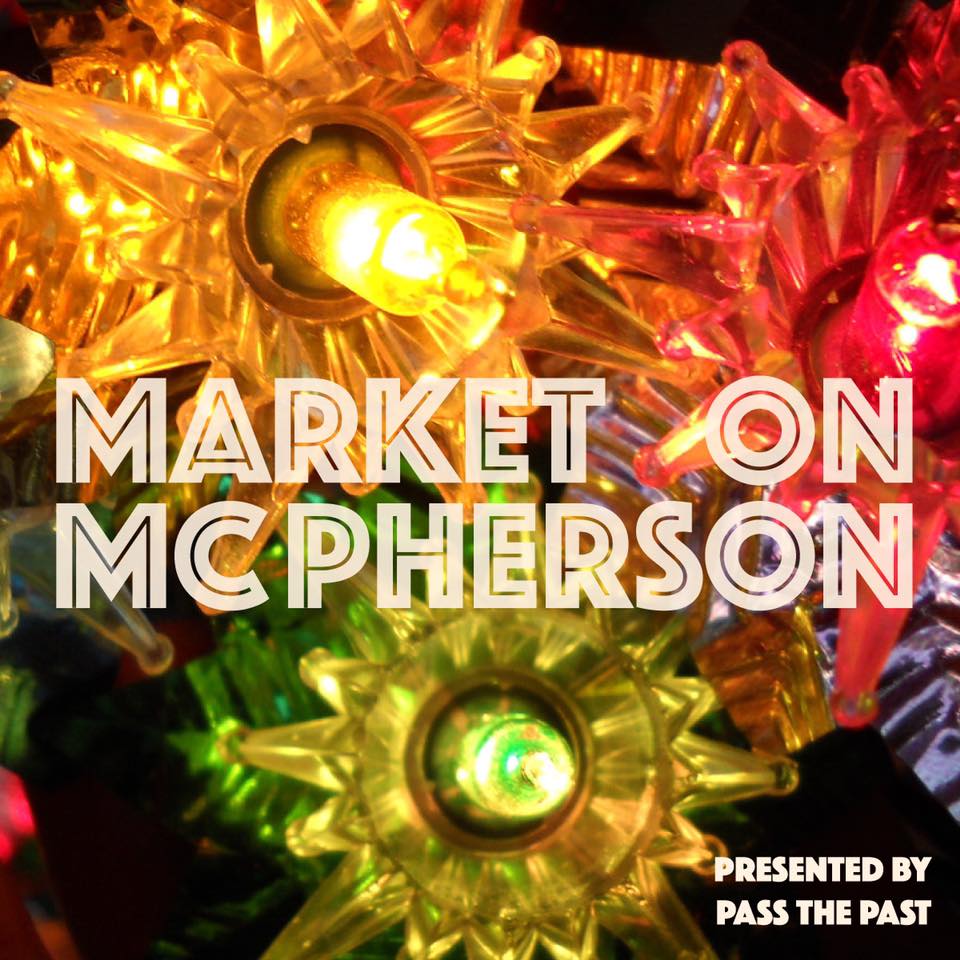 More than 40 vintage dealers, makers, and artists will participate over the month-long event. A list of those participating will be available shortly.  Check the Facebook page, Market on McPherson, for more info.
Open Fridays & Saturdays from 12 p.m.-6 p.m, Sundays from 12 p.m.-4 p.m.
Have a wonderful Thanksgiving everyone.