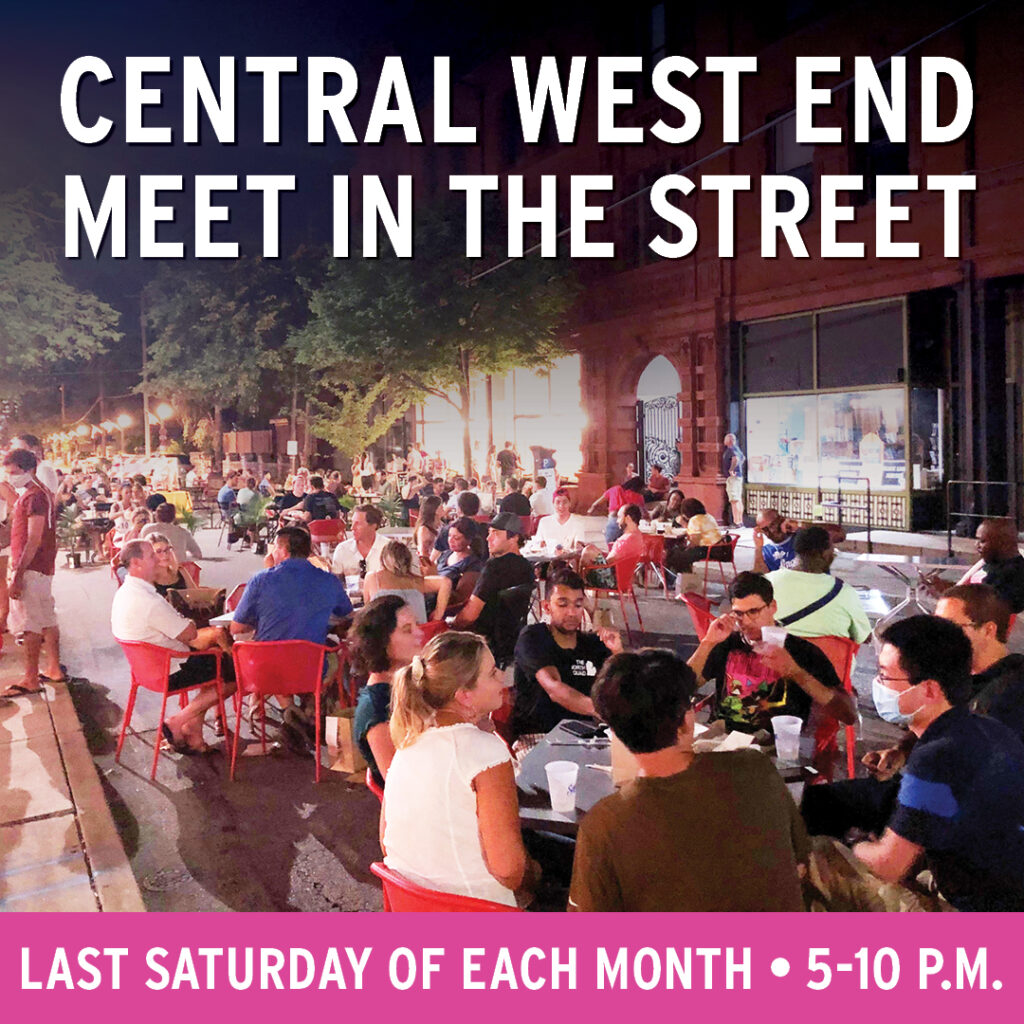 CWE's Community Improvement District North just announced a new event, Meet in the Street, that begins this evening and continues on the last Saturday of each month through August.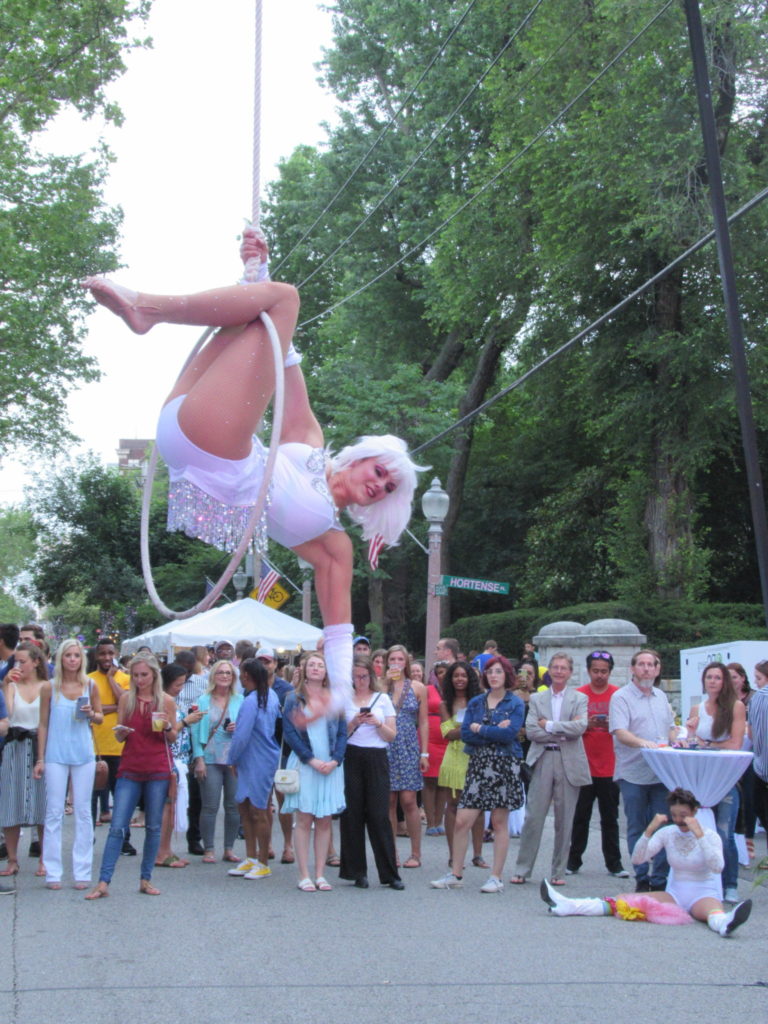 And while you won't see an acrobat twirling above Euclid on Saturday ( the photo is from 2019's Cocktail Party), you will experience all kinds of fun family activities including:
-Fire Performers
-Jugglers
-Balloon Animals
-Face Paintings
-Games
-Unicycle Performances
-LED Hula Hoop Performances
-Live Music by Farshid Etnicko and Joe Metzka
Plan on visiting The Streatery too. On Friday and Saturday nights from 5 to 10 p.m. throughout the summer, Euclid will be closed from Maryland to Washington Avenue so more people can enjoy dining al fresco.
For more information about Saturday's event, check out CWEScene's webpage.