It's window displays all the way at Barrett Barrera Projects which has launched its 3rd Annual Holiday Blow-up at 4739 McPherson Avenue, and two doors east at projects+gallery, 4733 McPherson Avenue. The galleries have been closed to visitors because of the pandemic, so to see the windows filled with over-the-top holiday decorations is a joyful sight.
Here is a link for an advanced tour as Barrett Barrera's Senior Director Bridget Melloy's participates in a lively early morning interview with Fox2's Tim's Travels.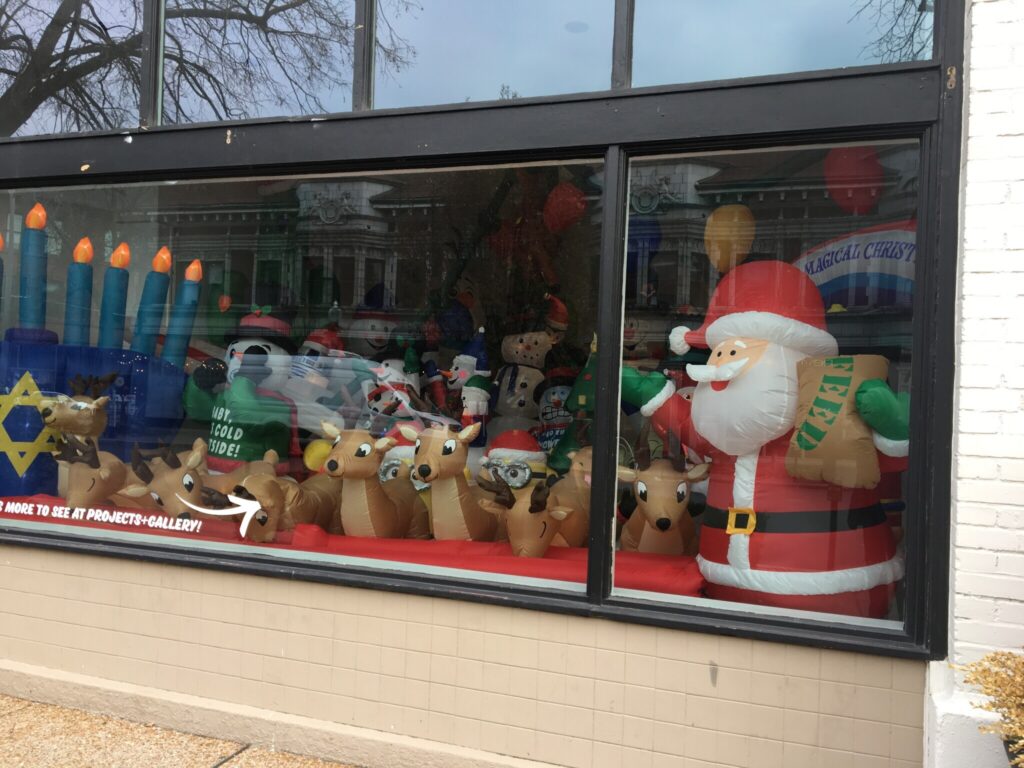 The gallery's Facebook page invites everyone to stop by Saturday, December 12, for "Complimentary hot cocoa to-go kits (nice for the kids, naughty for the grown-ups) and a special visit from Santa between 11 a.m. and 1 p.m.  Santa will be available for safe-socially distanced photos through our window selfie frame! The fun is free and open to the public."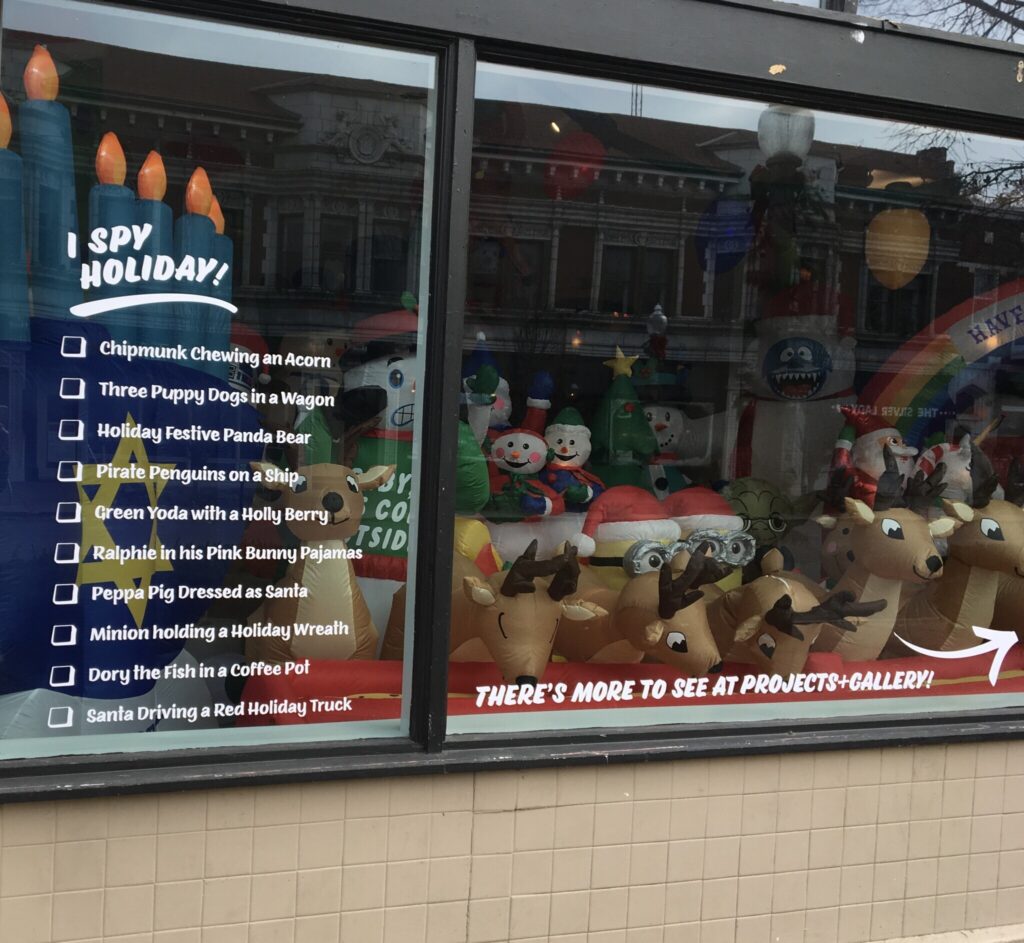 Bring a pencil and print out the I Spy list before your visit.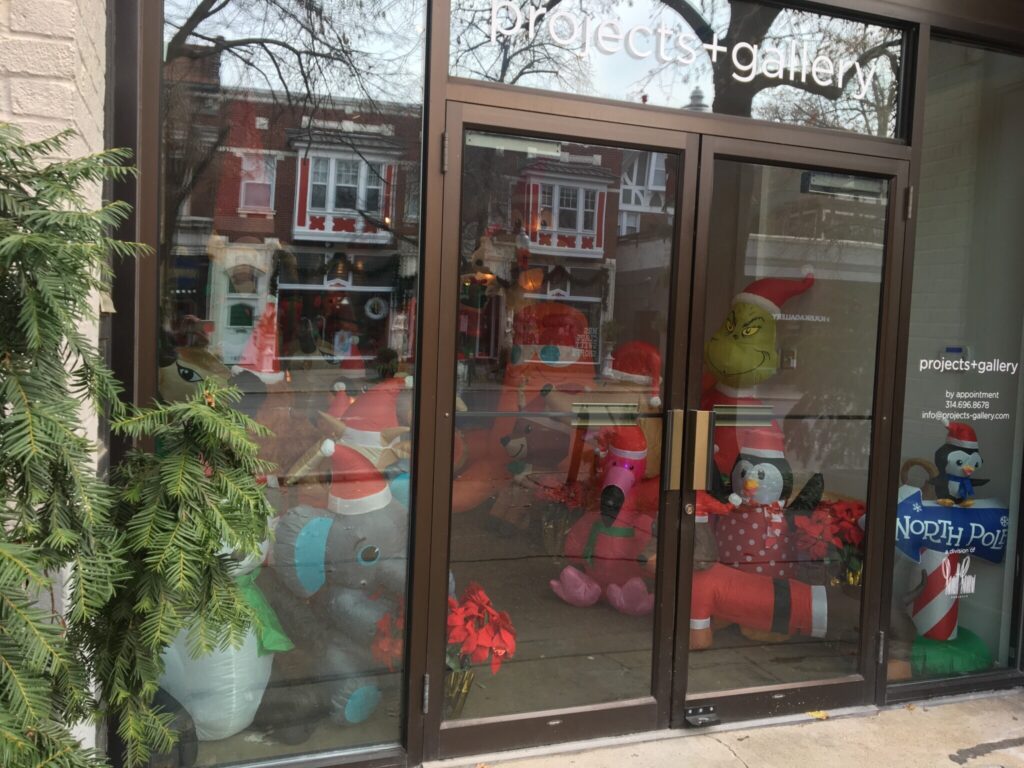 More is more and that's where you'll find more fun two doors east at projects+gallery..
Holiday Blow-up at Barrett Barrera will be on view through January 2.
P.S. – Barrett Barrera is once again hosting a clothing drive for St. Patrick's Center. Drop off Thursdays through Saturdays from 9 to 5 p.m.