This year's 11th Annual Window Walk in the Central West End, December 5, 12 & 19, will feature the traditional ice carvings, carolers, live music and street performers we've come to love and expect. Local designers will once again work their magic decorating storefront windows throughout the neighborhood.
In addition, there's a "first-time-ever" dimension to this year's festivities. Shakespeare Festival and PaintedBlackSTL are partnering with the CWE North Community Improvement District to bring A Walking Xmas Carol to the neighborhood. Sets are under construction, see below, and will be completed by November 28.
Twenty-three local artists, designers and makers are participating in the 20-stop, audio-musical re-imagining of Charles Dickens' classic tale, accompanied by a musical adaptation of the tale, Q Brothers Christmas Carol, which was written and developed at the Chicago Shakespeare Theater. The stage encompasses storefront windows on and around Maryland Plaza.
Word is there will be live sidewalk music and surprise window performances on Thursdays, Fridays, and Saturdays from 6 to 9 p.m.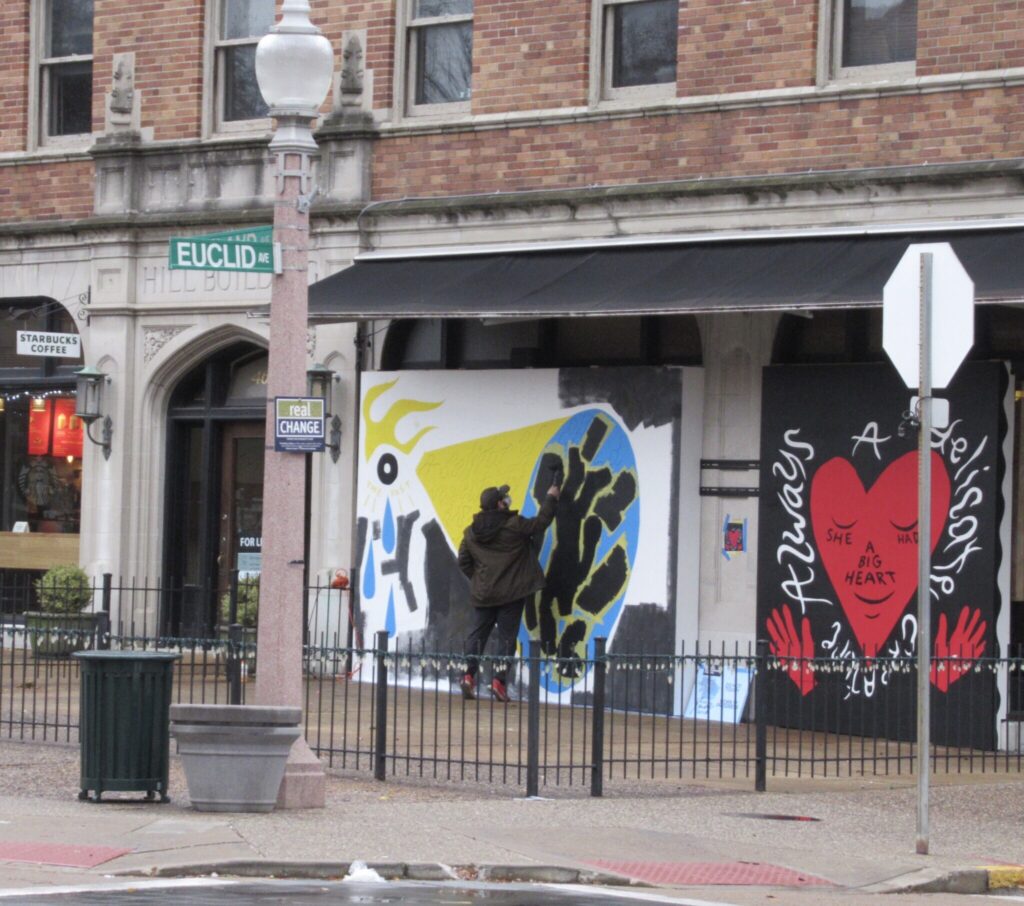 Visual artist Edo Rosenblith has been working on panels at Maryland and Euclid,  the future site of Kingside Diner.
More sets in progress follow: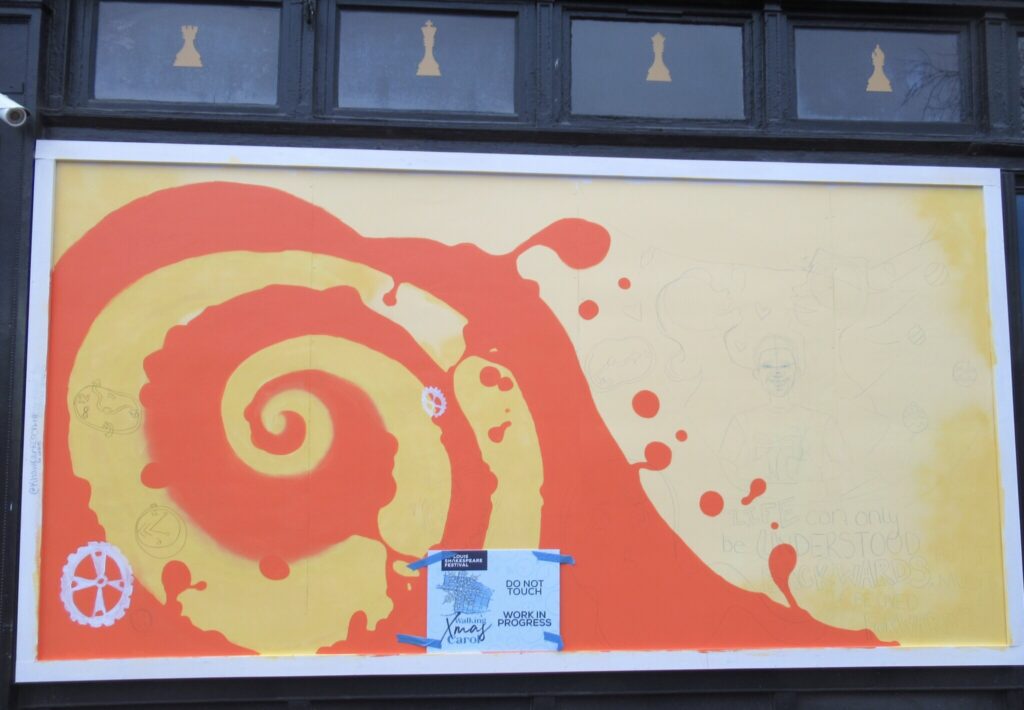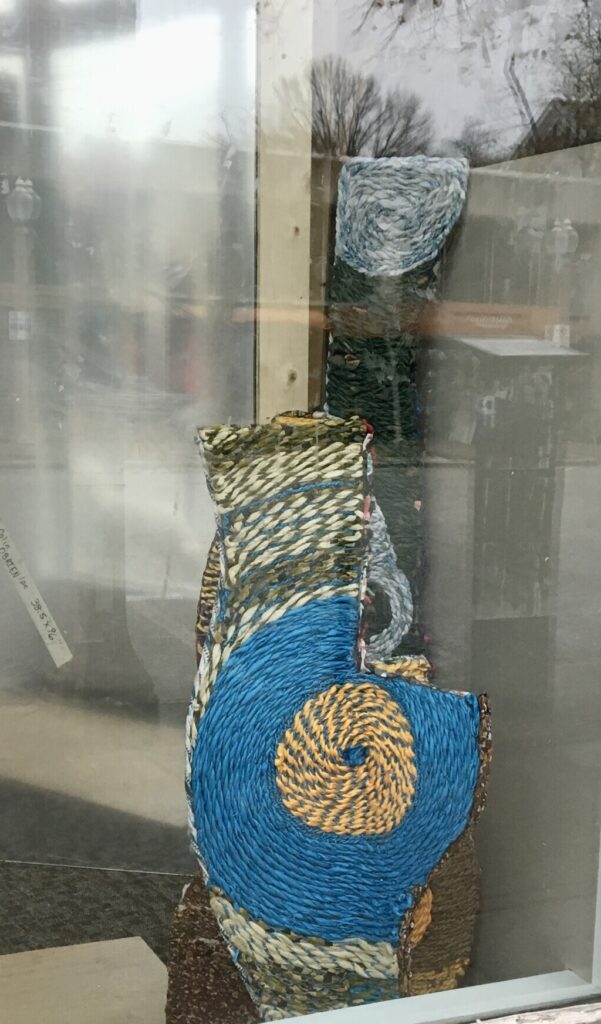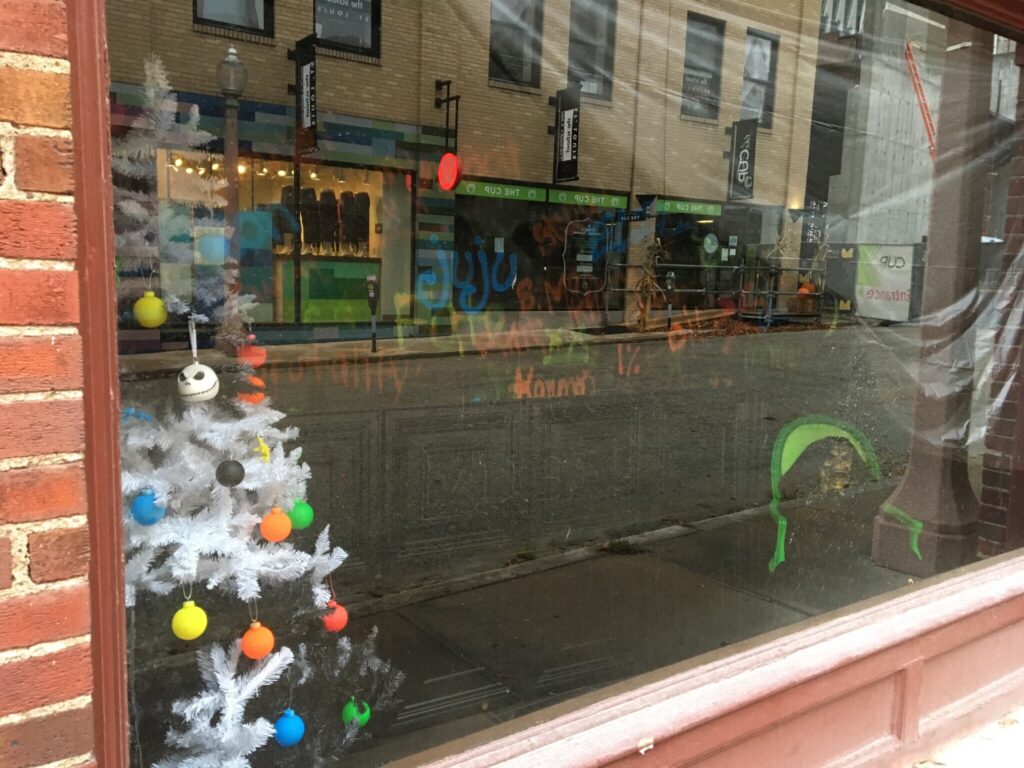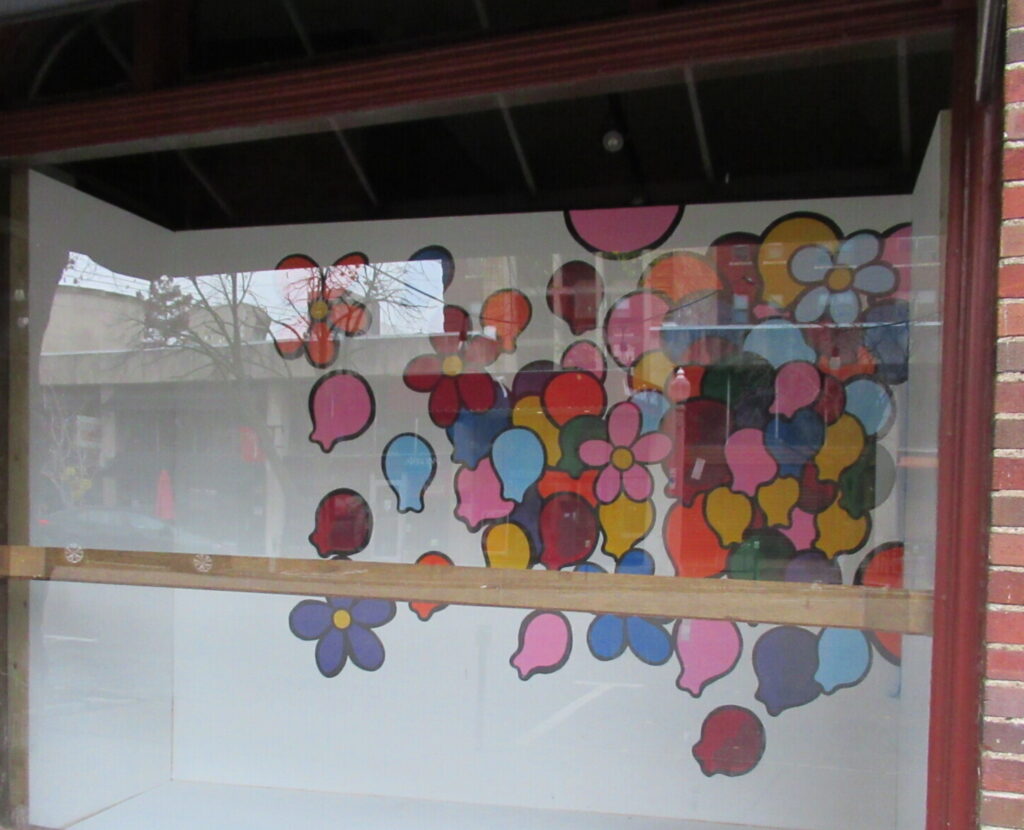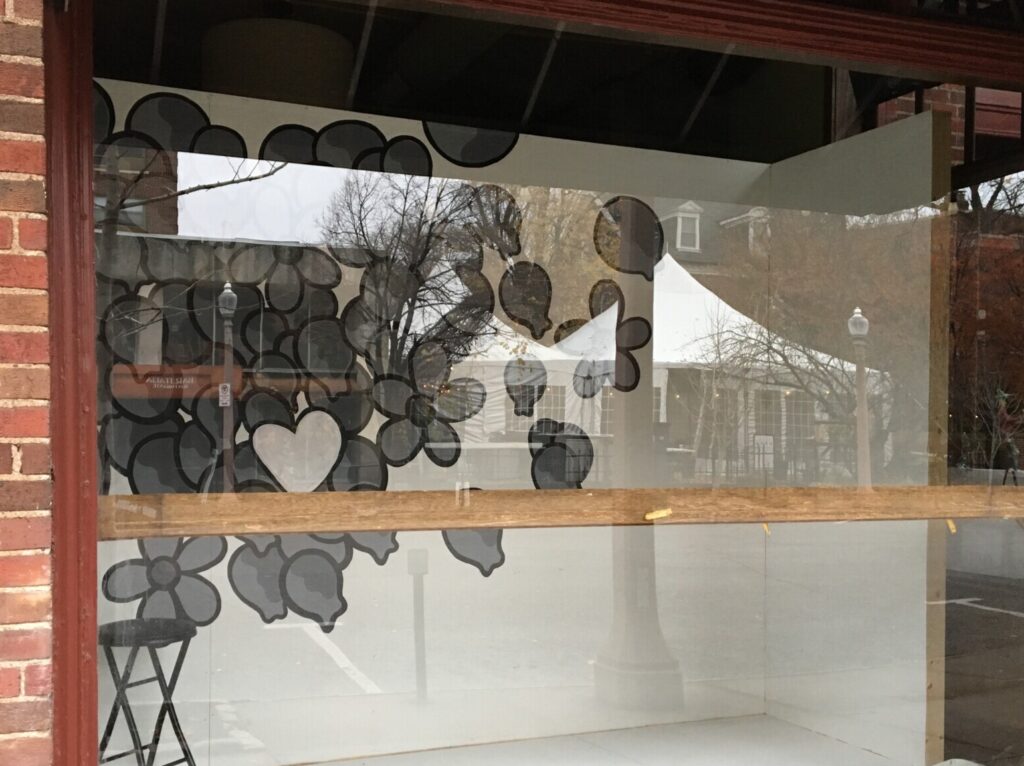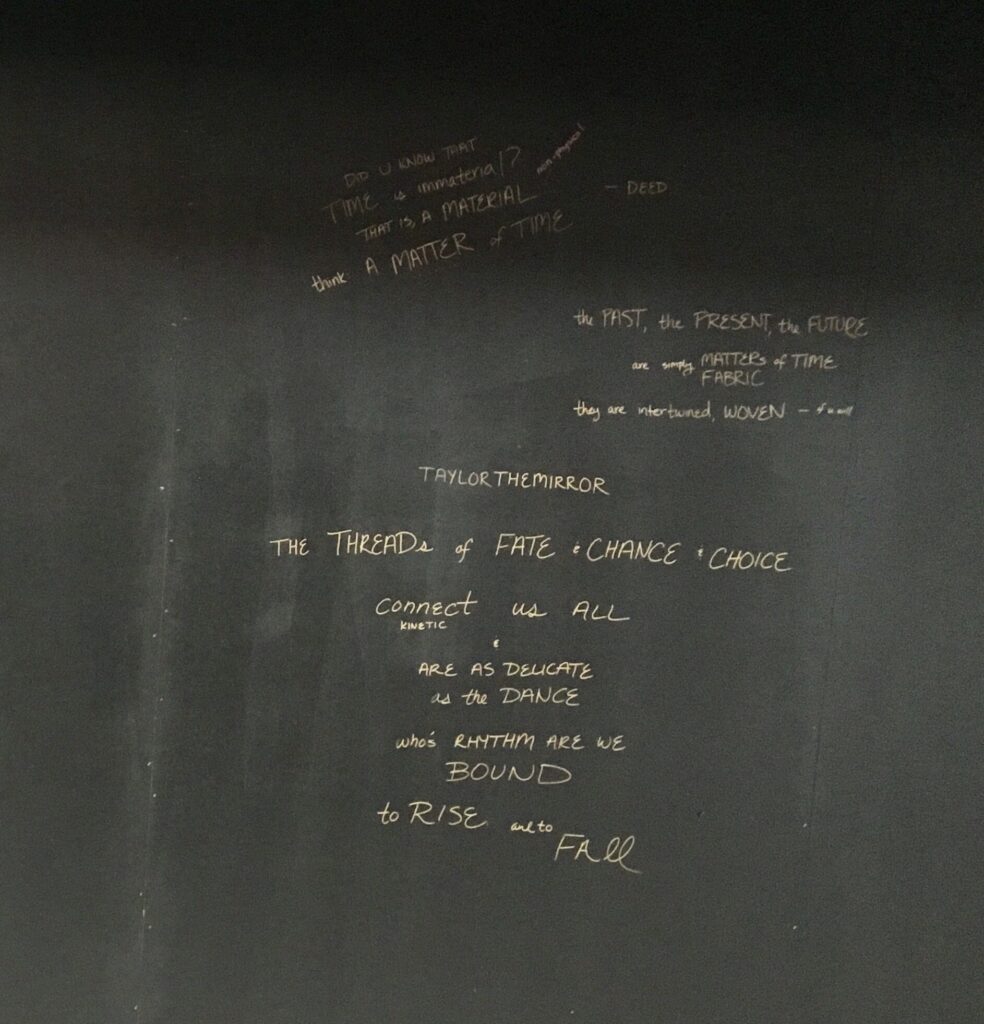 This is A Walking Xmas Carol stop on the Euclid side of Drunken Fish.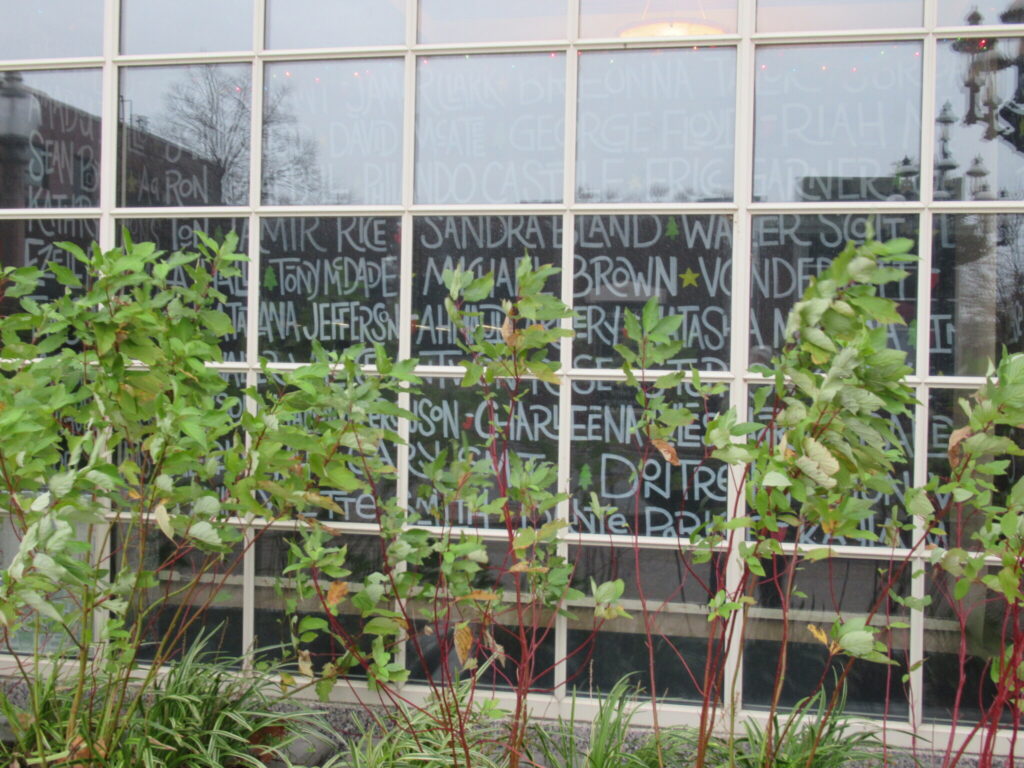 The window above is on the Maryland side of the Park Plaza.
In a statement, Shakespeare Festival producing artistic director Tom Ridgely said the walk promises to be "the most holiday fun you can have with your mask on." The walking tour is free and no reservations are required. Face coverings are recommended.
The audio guide and virtual map will be accessible through QR codes on each installation window or by downloading in advance with a donation to Shakespeare Festival of $10 or more.
The Window Walk's annual Holiday Market will take place Saturday, December 5 & 12 from 1-5 p.m. Vendors will be set up in heated tents on sidewalks throughout the neighborhood.
Visit CWENorthCID and Shakespeare Festival websites for more information.