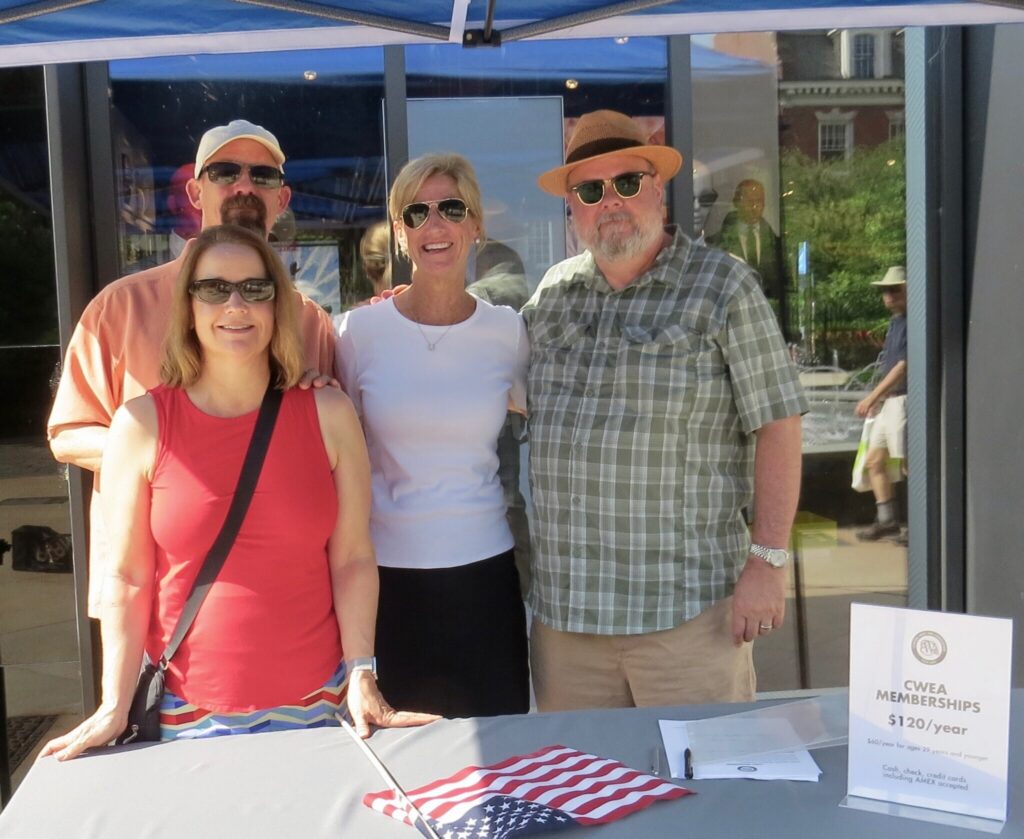 Central West End Association Board Member Greg Stroube (above right at 2019's 4th of July Parade) posted a notice today on NextDoor offering to notarize mail-in ballots for upcoming elections. He asked that I share this information with you:
Missouri Mail-In Voting. On June 4th, 2020, Governor Parsons signed legislation making it possible to vote by mail in the August 4th primary election and the November 3rd general election. The big problem for a lot of people is that all ballots must be notarized. To make it as easy as possible for as many people as possible to vote safely, I will notarize any ballot free of charge. You can message me on Next Door or email me at gnstroube@gmail.com.
Also, I will occasionally let everyone know where I'll be set up at a public place in the CWE to make myself available to notarize ballots. In addition to your ballot, you will need a picture ID.
Let's vote! Use this link to download a request for a mail-in ballot: https://www.sos.mo.gov/CMSImages/ElectionGoVoteMissouri/2020MailInBallotRequest.pdf
After this was posted Martha Bagnall weighed in on NextDoor with this message: "I just became a notary for the same reason! If you need ballot notarization (which is required to be free, by the state), you can also email me at marthabagnall@gmail.com and we can arrange it."
NOTE & A CORRECTION: After downloading the form last evening I discovered that the ability to vote absentee was limited to those over 65, and to those with underlying health conditions susceptible to COVID 19.  Martha Bagnall reached out to City of St. Louis Board of Election Commissioners and learned that everyone under the age of 65 can also vote absentee as long as ballot is notarized. It appears that those over 65 do not need a notarized ballot, but please check the website, and perhaps get it notarized anyway. Forms are in the process of being updated. 
The article that follows was published before Gov. Mike Parsons signed the measure:
To learn more about voting in Missouri use this link: https://www.sos.mo.gov/elections/goVoteMiss