On April 11 Mayor Lyda Krewson recommended that residents wear face masks when out in public, in accordance with CDC guidelines. In response, some of us pulled out our sewing machines and made our own, others have resorted to other DIY solutions such as wearing bandanas or fashioning no-sew masks found on YouTube.

In addition, there are several sources for ready-made masks right here in the neighborhood.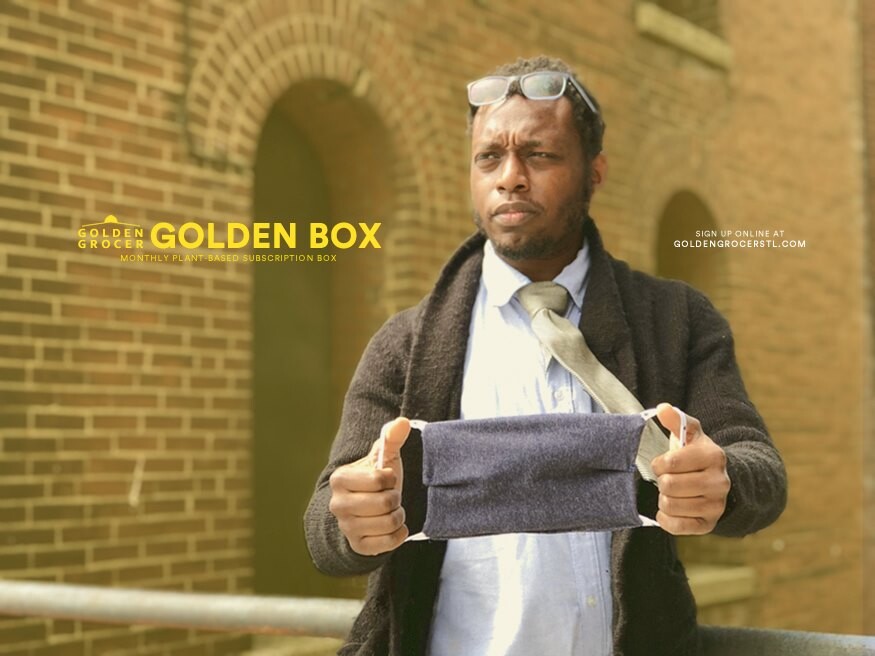 photo courtesy of Golden Grocer
Golden Grocer has a supply of face masks handmade by local artist Rashad & Co., above. The ear loop cloth masks are made of a "cushiony soft, stretch knit fabric," and are said to be being extremely comfortable, $5 each (limit 2 per customer).
When I called the store this morning I was told they were sold out once again, but the designer is making more as fast as he can, so please call for availability  first.

Golden Grocer, 335 N. Euclid, 8 a.m. to 8 p.m., (314) 367-0405.

From The Storied House:
CWEnder Suzanne Miller has added a colorful line of face masks to the home accessory products she designed for her business, The Storied House. The masks, $15 each, are made in a U.S. workroom. Production times vary (usually about 5 days). Visit The Storied House website for more information.

From CWEnder Pamela Voisin: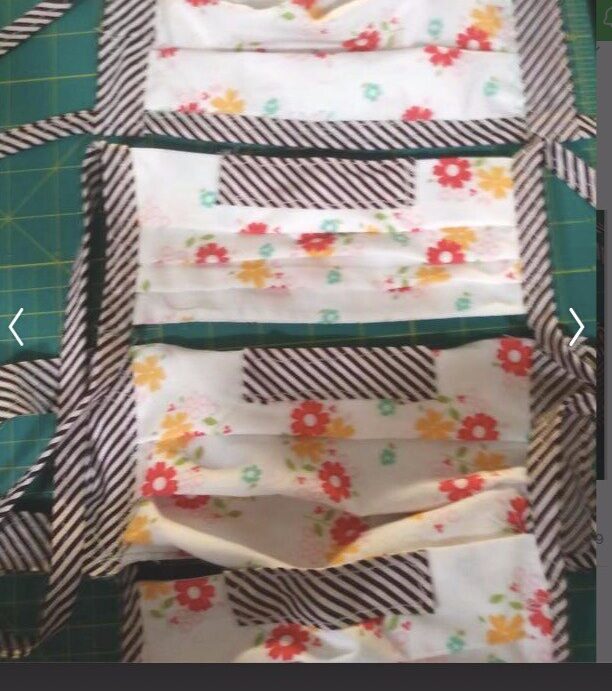 CWEnder Pamela Voisin recently put a notice on Nextdoor that she is making face masks, "lots of face masks." I reached out to ask if I could publicize her offer on this post and she agreed. Her masks, samples above, are $10 each. Contact her through the Nextdoor site for more information.
Lastly, here's some helpful information on how to handle and wear a face mask: Tara Parker-Pope's New York Times article,  How NOT to Wear a Face Mask.