Today's guest post represents the opinions of CWEnder David Strom, who writes for a number of national IT business publications.  To learn more about David, visit his website: strominator.com or follow him on Twitter at @dstrom. Strom has published other guest posts on this blog, examples here, here, here, and here. 
Disclosure: My husband and I own and manage commercial property in the neighborhood.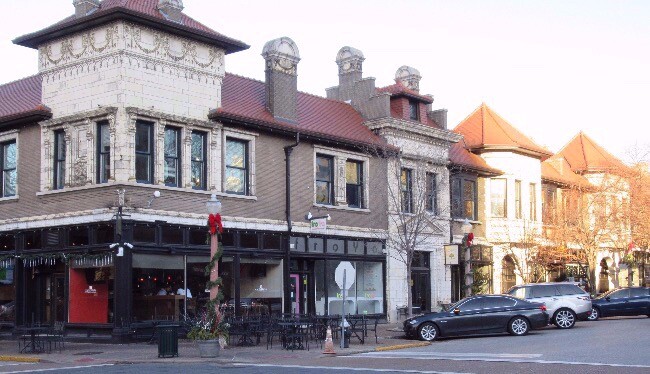 FROM DAVID STROM: January 28, 2020.
This week we heard Bar Louie is gone. Earlier this month 1764 Public House closed its doors. Previously, we lost Culpeper's, FroYo, Brennan's, Lewellyn's, Central Table, Scape, Bissinger's, Taze, Coffee Cartel and The Tavern, just to name some of the departed restaurants. Culpeper's, Balaban's, Coffee Cartel and Duff's (the previous occupant of The Tavern) account for more than a century of collective business operations in the CWE.
Panera's on Forest Park is now skipping dinner service. Lewellyn's, The Tavern and Central Table all closed in late 2018, and while Salt+Smoke is now open in the former Tavern space, the others remain darkened, although new tenants are working on replacing Scape and Taze.
Yes, some of those spaces have turned into retail stores, and good luck and best wishes. But we don't want to become a daytime-only neighborhood. We need restaurants and nightlife. Having five gyms (not to pick on them, but just to use as an example) within a block of each other isn't a way to build a vibrant neighborhood.
Many of those restaurants were leasing space from Mac Properties, one of the two major landlords here. No doubt one of the common reasons for these departures is predatory rental prices. We have certainly reached a tipping point, where the only tenants will be chain businesses. And that is sad.
Mac Properties is presently building a new skyscraper next to the Chase hotel, sorry I mean the Royal Sonesta. Good for them for investing in our community. But what would really help their investment is to fill those darkened restaurants and fill them quickly. How about offering discounted rents for pop-up places? Brennan's tried this a few years ago, and while the experiment didn't take, perhaps we should give it another go. Keep prices low, get the city to cooperate with issuing temporary licenses, and let's see if we can bring back some business for the long term.
There is a reason many of us live and work in the CWE. We like our neighborhood, and we like the mix of residential, offices, services, retail and restaurants. You need all of these pieces to contribute to continue make the CWE successful.