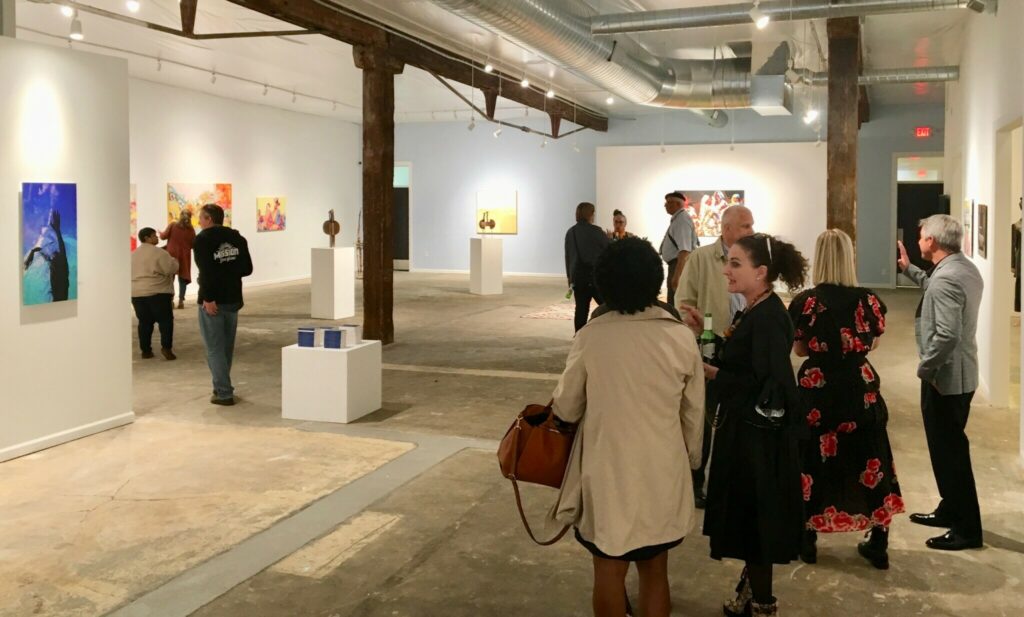 If Susan Barrett (above in black coat), had a magic wand "there'd be an art gallery on every corner." That was her response when I congratulated her on the opening of yet another venue, Barrett Barrera Projects at 4739 McPherson, an office space with an adaptable, multi-purpose project space for mounting exhibitions.
After months of renovation, she and her team opened Barrett Barrera Projects in mid-October. The building was formerly owned by interior designer Arlene Lilie and was most recently the home of Selkirk, the auction house that relocated to new quarters downtown.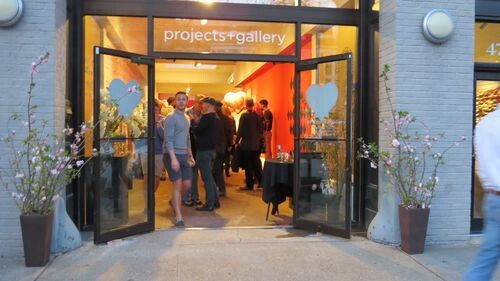 Barrett Barrera Projects is two doors west of projects+gallery at 4733 McPherson, above, which opened 5 years ago. Exhibitions at what is now dubbed BBP's "commercial gallery" have consistently been thought-provoking, really unusual, and the best people- watching experience in town.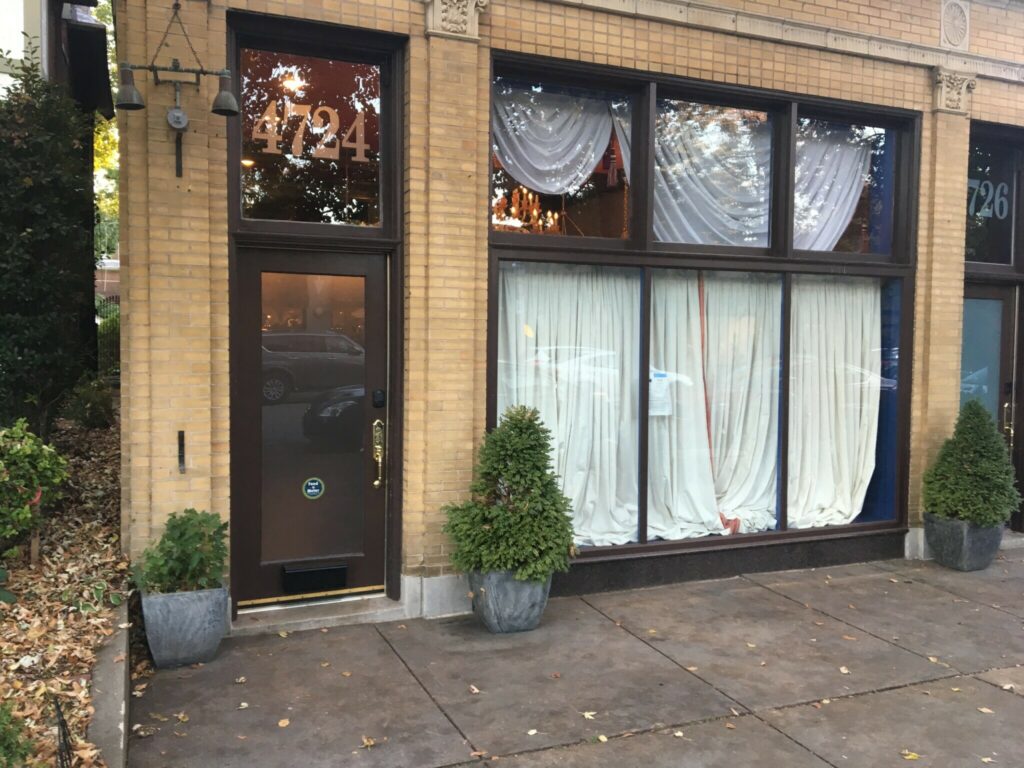 While Barrett was working on Barrett Barrera Projects, she also acquired a 3rd building on McPherson, the former Shelton Davis Antiques at 4724, above. The building, which had gallery space at street level and fabulous living quarters on the 2nd and 3rd floors, has been transformed into Barrett Barrera Guest House, a private guest house and event space that will allow the expanding arts organization to introduce a global network of artists and creatives to St. Louis.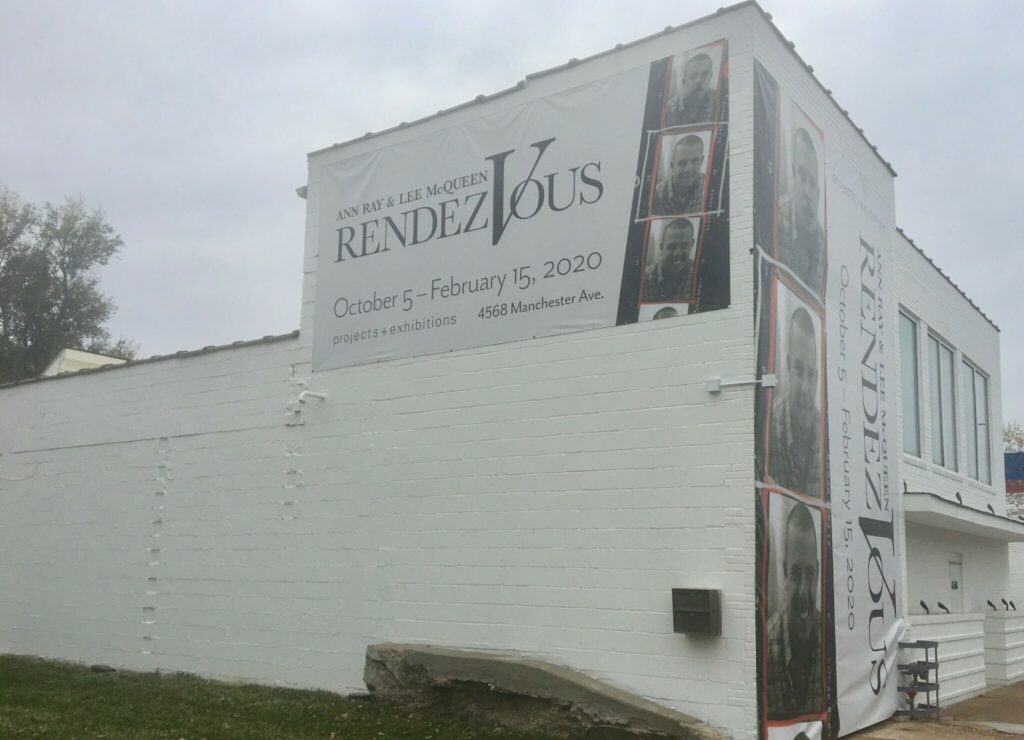 In addition to the three arts-related properties in the Euclid/McPherson Arts District, Barrett recently opened another exhibition space in The Grove, projects+exhibitions which is located at 4568 Manchester, the former home of White Flag Projects. The Grove location will house museum-quality exhibitions and programs that will debut in St. Louis and travel nationally and internationally.
The inaugural exhibition, Ann Ray & Lee McQueen: Rendez-Vous, which opened October 5, will remain on view until February 15, 2020. Read more about the exhibition on the website.
As Susan Barrett said in a September press release, "Our expansion this Fall is an investment in the St. Louis Art Community and a way for us to live our motto: 'art is a verb.' "
I'll be posting photos from Barrett Barrera Projects' Saint-Louis to St. Louis: The City on the River Meets River City, below, in the next few days. Did you know that our town is a sister city to Saint-Louis, Senegal?