In mid-October there were back-to-back gallery openings on McPherson. On October 17, Susan Barrett opened Barrett Barrera Projects at 4739 McPherson, the former location of Arlene Lilie, and auction house Selkirk. I'll be posting more about the space and the exhibition, Saint-Louis to St. Louis: the City on the River meets River City, along with news about Barrett's other new gallery and event space later this week.
In other CWE gallery news Carolyn Miles is moving Atrium Gallery, which has been at 4814 Washington for the past 6 years, to the Dorchester, 665 S. Skinker. (William Shearburn's gallery is located in the same building.) The inaugural exhibition in the new space, featuring work by New York artist Leslie Dill, opens Friday, November 8, 6 to 8 p.m.
On Friday, October 18 there were openings at Duane Reed Gallery and Houska Gallery. Photographs follow: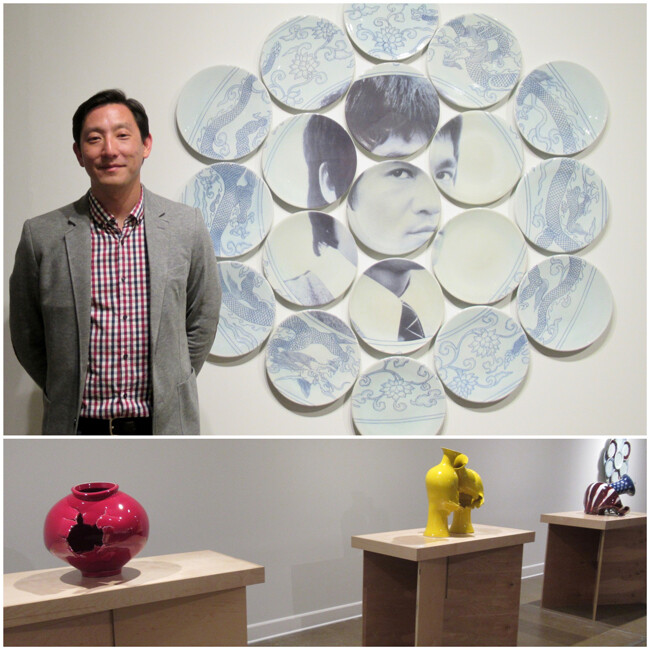 Top photo: At Duane Reed Gallery ceramicist Stephen Young Lee is photographed alongside his porcelain, cobalt inlay, glaze, custom decal work icon 2019, depicting Bruce Lee.  Bottom photo from left: Lee's Blood Moon Jar and Yellow Asian Baluster Vases.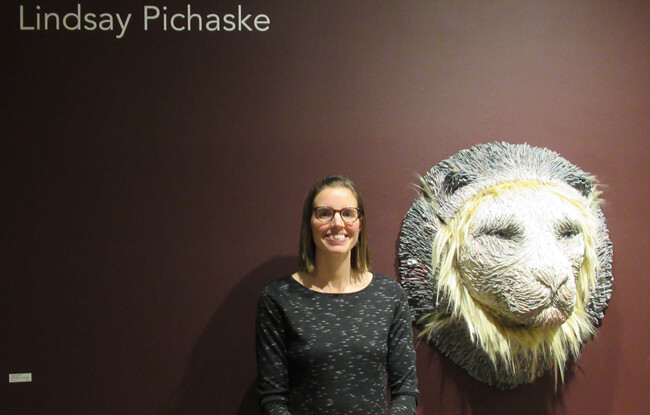 Artist Lindsay Pichaske is photographed alongside her stoneware, porcelain, mason stains & hair sculpture Souvenir 2019. See close-up of her stunning work below.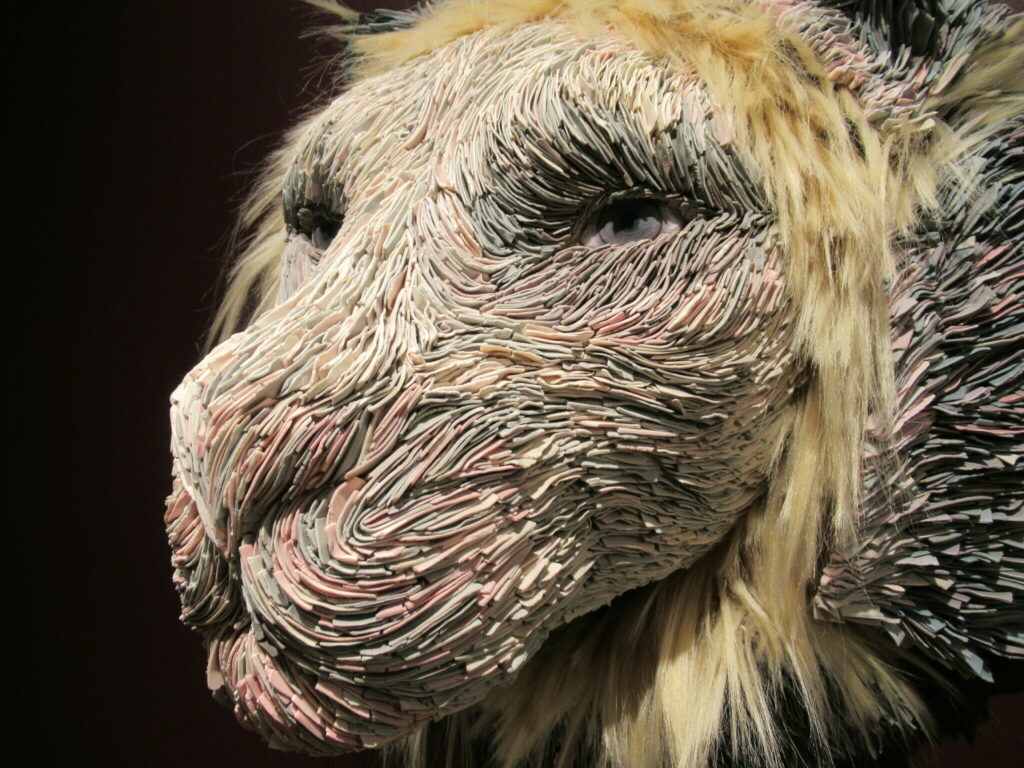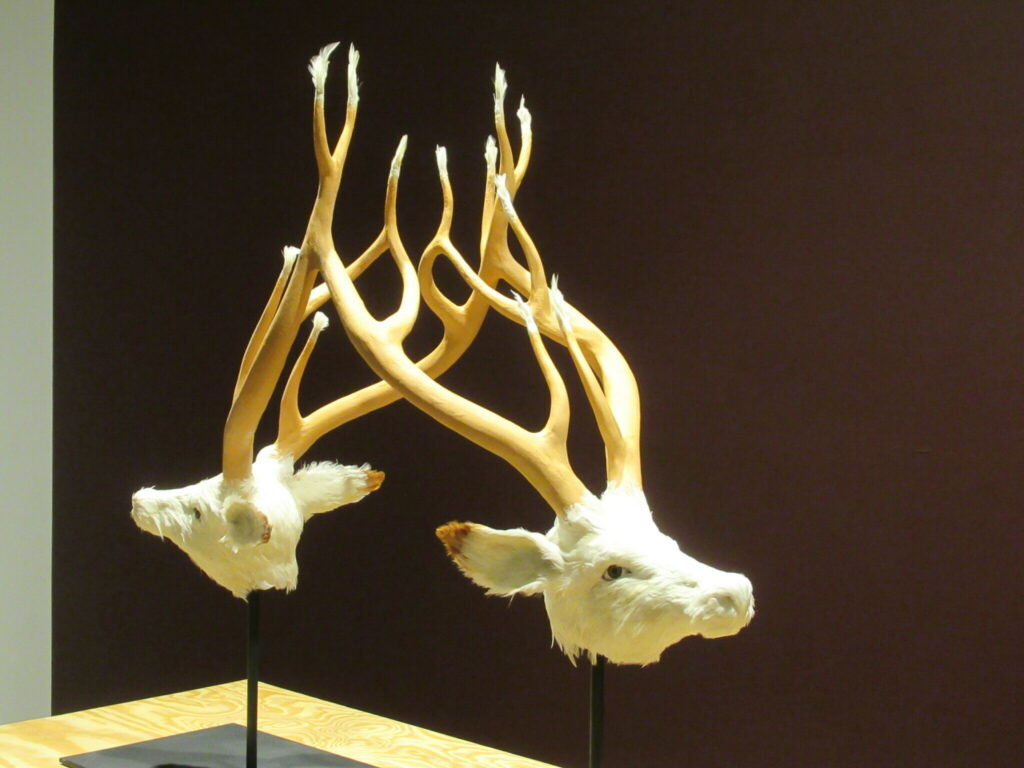 Pichaske's  low-fire ceramic, feathers, flocking, paint & steel, The Missing Grew Large Between Us, above.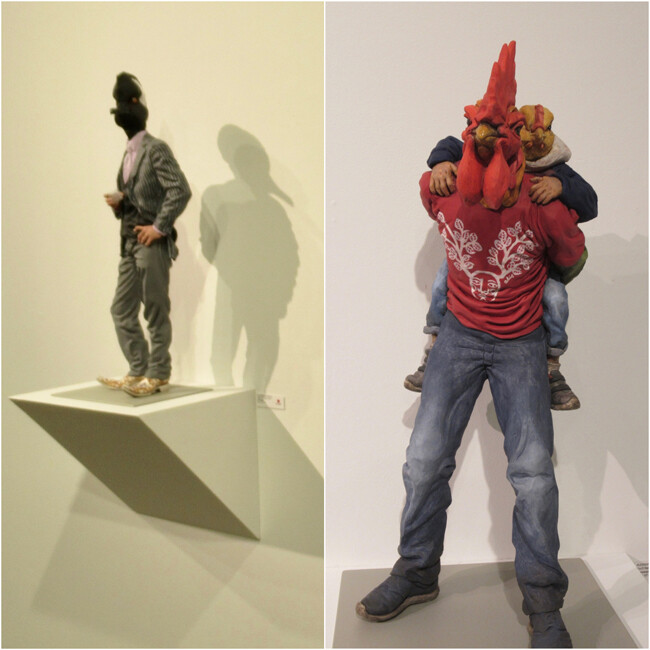 Also showing at Duane Reed Gallery is ceramicist Alessandro Gallo's stoneware, left, and right, Gallo's 22″x 10″x 10″ You'll Never Walk Alone.
The current exhibition closes November 30.
Duane Reed Gallery, 4729 McPherson, (314) 361-4100.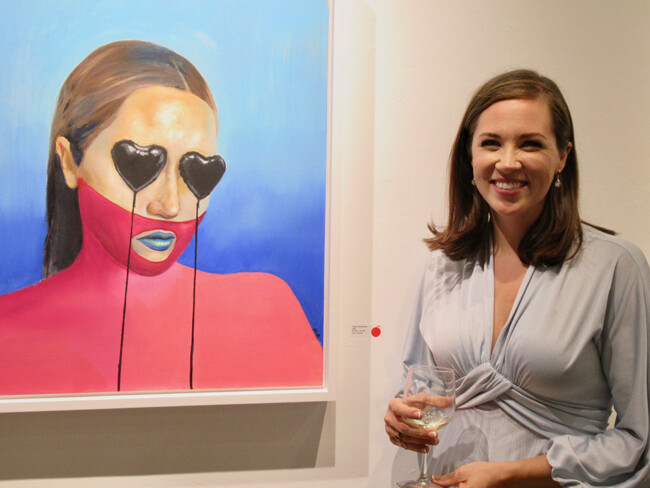 At Houska Gallery artist Paula Haniszewski is photographed alongside her oil on canvas painting, Meh. Haniszewski is the art department chair at Southwestern Illinois College in Belleville, Illinois.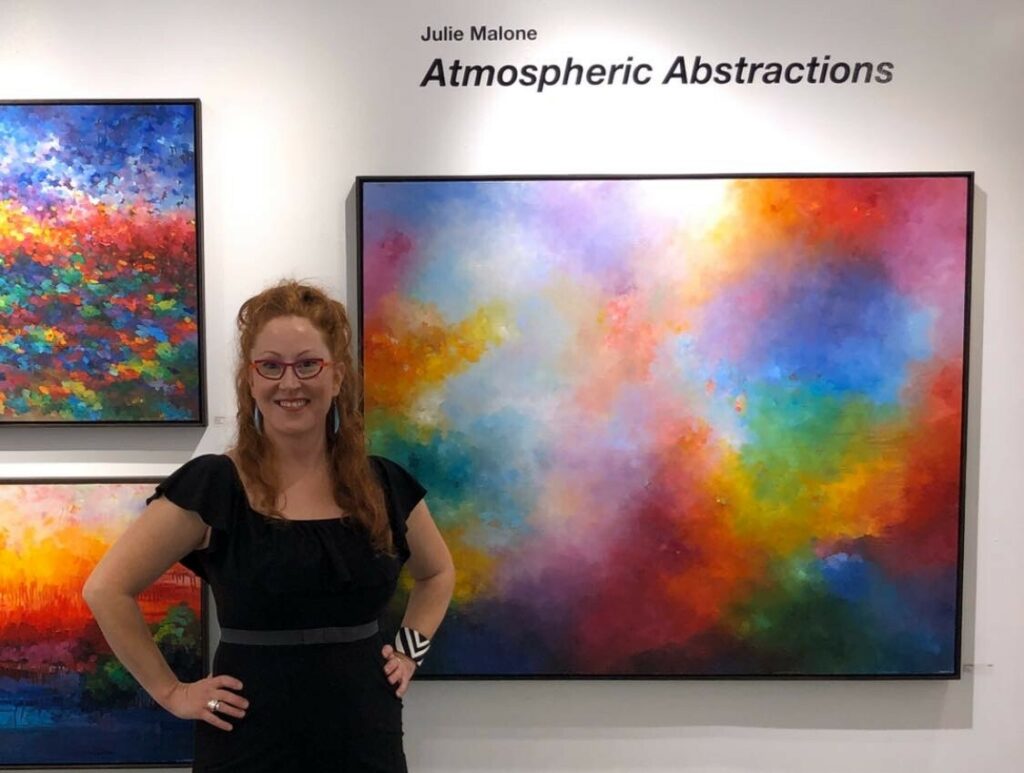 In Houska's upstairs gallery, artist Julie Malone has titled her latest work, Atmospheric Abstractions, which includes an oil on panel abstract landscape, Freedom. Malone's paintings and Haniszewski's Living Proof will remain on view until November 30.
Houska Gallery, 4728 McPherson, (314) 496-1377.