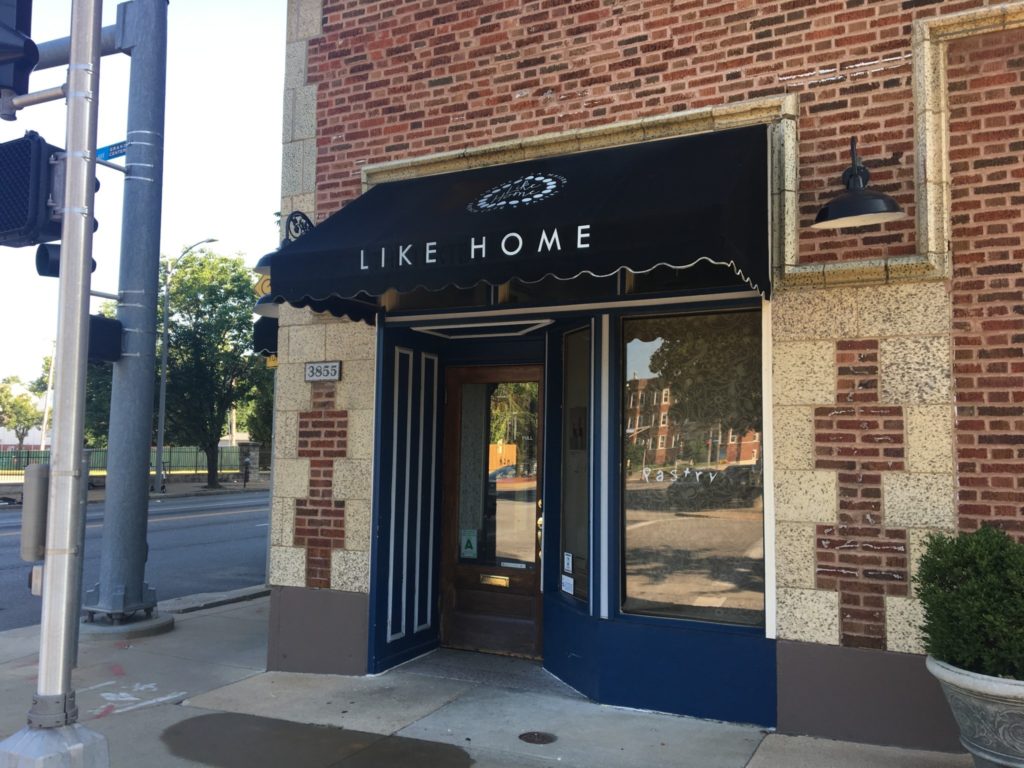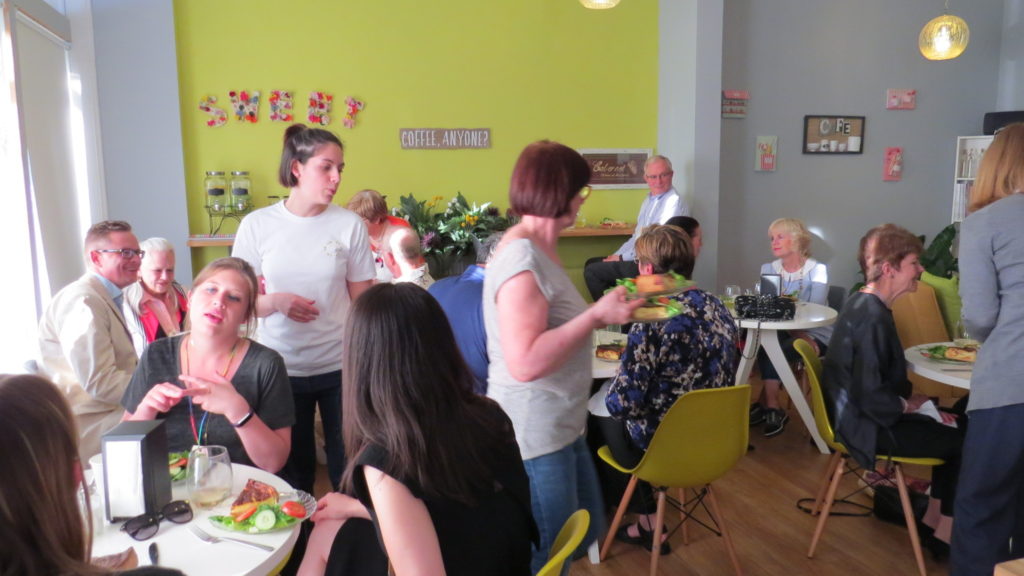 We were charmed when a young chef from Condé Sainte Libiaire in northern France chose to open a café at 3855 Lindell. Clemence Pereur, standing left, and her mother Christine, right (a pastry chef who moved here to help her daughter), delighted patrons with delicious homemade pastries—macrons and almond croissants, etc.—and dishes such as croque madame which drew French expats, who pronounced them "trés délicieux." Two and 1/2 years later, Like Home, aka Comme à la Maison, has closed.
The unlikely, but nevertheless true, story of how Clemence found herself in  St. Louis in the first place has everything to do with the restaurant culture in France. Female chefs are not as valued as their male counterparts, so when Clemence was offered a job at the St. Louis Club in Clayton she accepted. Because she had never been to the States before, her father traveled with her to make sure the offer was on the up and up. She was lonely in the beginning, but by the time the job ended Clemence had fallen in love with St. Louis, and returned home to raise money to return to open a café of her own at Lindell and Vandeventer near the SLU campus and Grand Center.
Regrettably, Clemence and her mother packed up the end of July and sold the furniture and fixtures to someone who's opening a restaurant in Ferguson. Word is that the Pereur family plans to open a cafe in a coastal town south of Paris.
There is a lot we will miss about Like Home—including the melodic "bonjour" when you walked in the door and, of course, those scrumptious pastries.