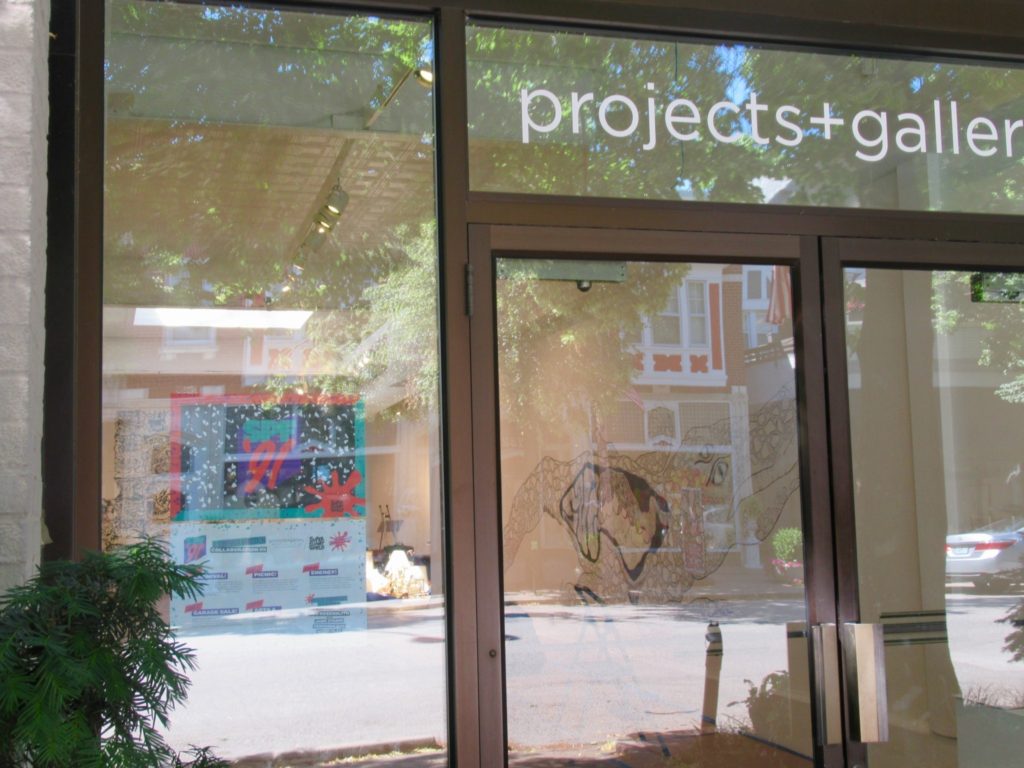 Apologies for the late notice but projects+gallery, 4733 McPherson, is hosting a benefit Garage Sale this Saturday and has put out a call to the St. Louis Community to bring surplus items to the gallery today through the end of day Friday. "Your trash is someone else's treasure" has a nice ring to it, especially when the gallery makes it this easy. Drop your items off between 9 a.m. and 5 p.m.
Saturday's Garage Sale is the 2nd of 5 events planned for projects+gallery's humorously titled summer vacation series, SBF '91. (The first event, Carnival, took place last Saturday and the final event, Energy, occurs July 13.)
Proceeds from Saturday's Garage Sale benefit Home Sweet Home, a local nonprofit that helps people who are transitioning out of homelessness furnish their first home.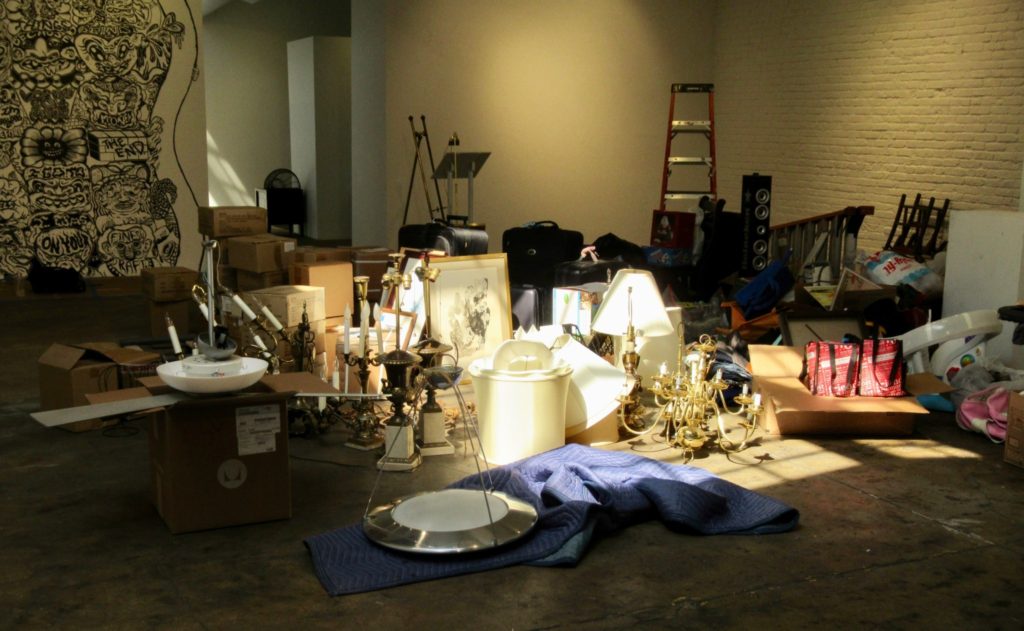 The photo above shows what had been collected as of Monday afternoon.  Garage Sale is a free event scheduled for noon to 5 p.m., with an early bird pre-sale (entry is $5 cash) that begins at 10 a.m.
Another component of SBF '91 is a collaboration with artist Edo Rosenblith, above, on a summertime mural project. Visit the gallery during business hours to watch Rosenblith's progress, and while there, color in a page that will be incorporated into his work. There will be an opportunity to join in this Saturday as well.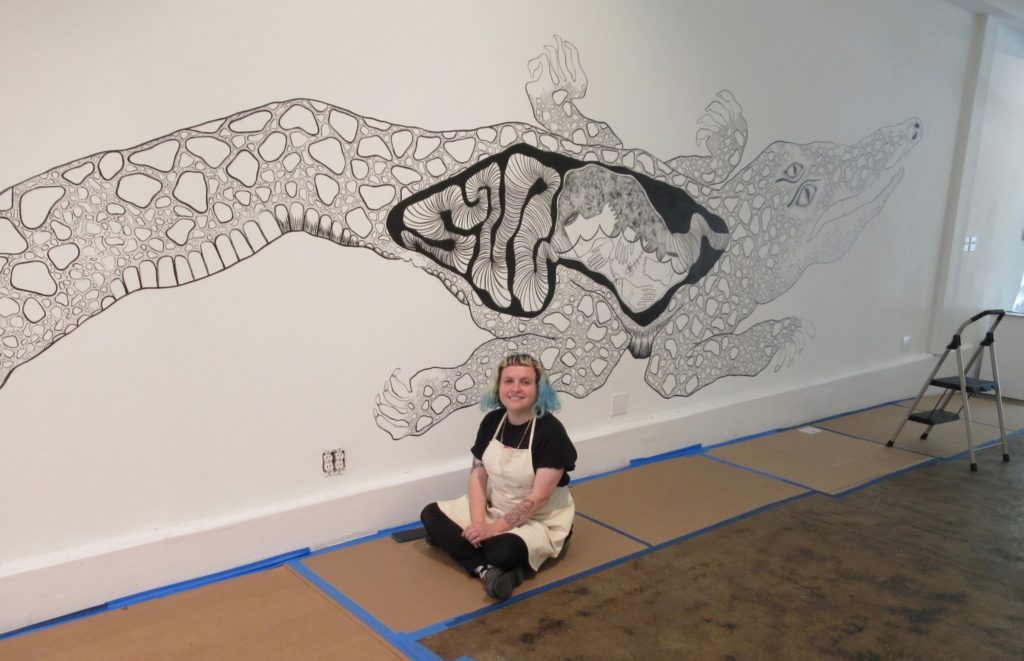 Artist Janey Stamm, above, shown in front of her fascinating mural, is also participating in the summer program.
Stop by Saturday to shop the sale for a good cause, grab a complimentary Stag beer, and a bite from the official Cardinal's hot dog cart parked outside.
Garage Sale at projects+gallery, 4733 McPherson, Noon to 5 p.m. Saturday, June 15.  Pre-sale begins at 10 a.m.
Picnic, the 3rd event in the SBF '91 series, is scheduled for Thursday, June 20, from 6:30 to 9 p.m. The menu features cold fried chicken and sides cooked by Ben Poremba of Olio, Elaia & Benevolent King.  There will be artisanal lemonade and great conversation of course. What there won't be is a large number of tickets, so be sure to check the website and the gallery's Facebook page to purchase tickets as soon as they go on sale.