Wild things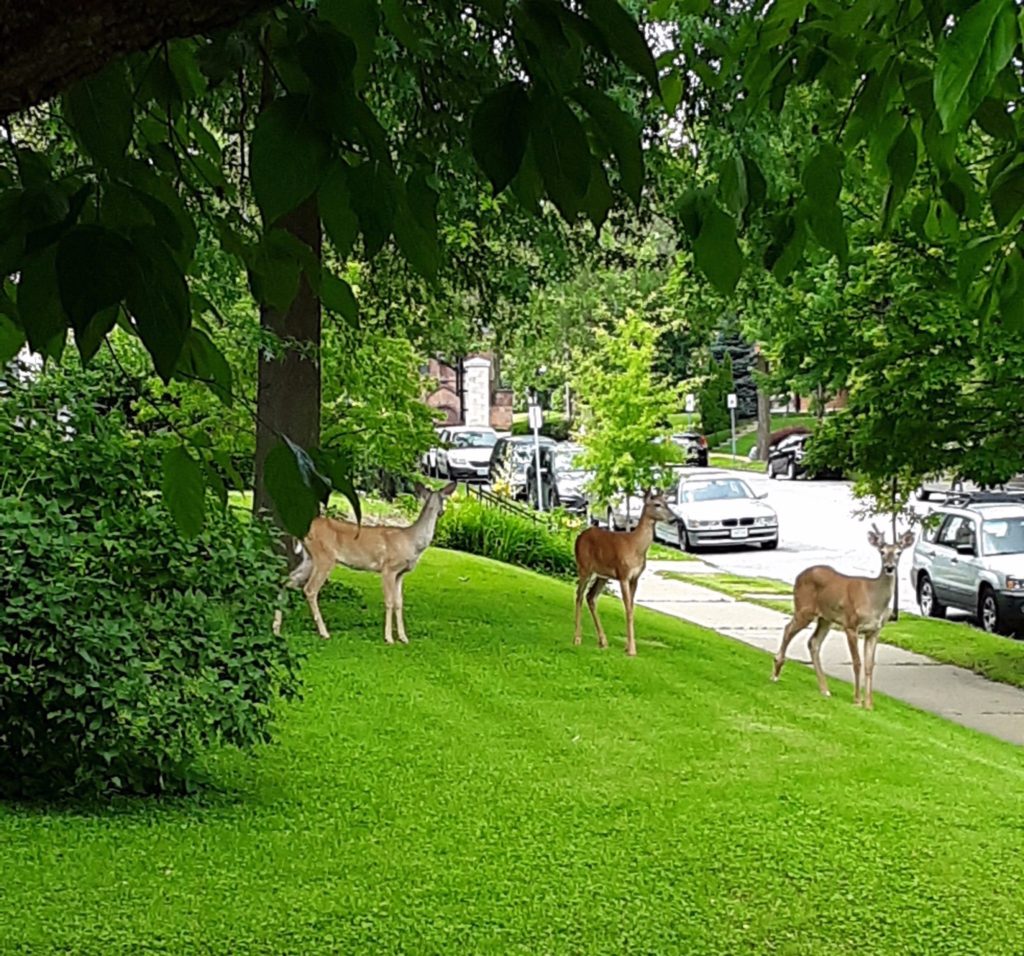 photo courtesy of Washington Place resident
A deer sighting is not something you'd expect to witness on a residential street in the Central West End.  Recently however, neighbors on Washington Place near Lake Avenue woke up to this surprising scene.
After contacting the administration at Forest Park Forever, I was surprised to learn from Katie Stuckenschneider, Marketing and Digital Media Manager, that deer reside in Kennedy Forest (behind the Art Museum).  On the same day as this photograph was taken, there was a call for service reporting an injured deer in a McPherson alley, which isn't a happy thought. Hopefully these creatures will sense that the grass is greener in Forest Park, otherwise we may have to consider deer-resistant plant materials, a fact of life for many county residents.
About 8 years ago wild turkeys were spotted (just after Thanksgiving by the way) picking through late fall gardens on Pershing Place, and then on McPherson Avenue east of Taylor. At the time they were a novelty—until they weren't. When they eventually crossed (flew over) Kingshighway and headed to Westmoreland Place, most observers were delighted they had moved up to fancier pastures.
Sustainable Backyard Tour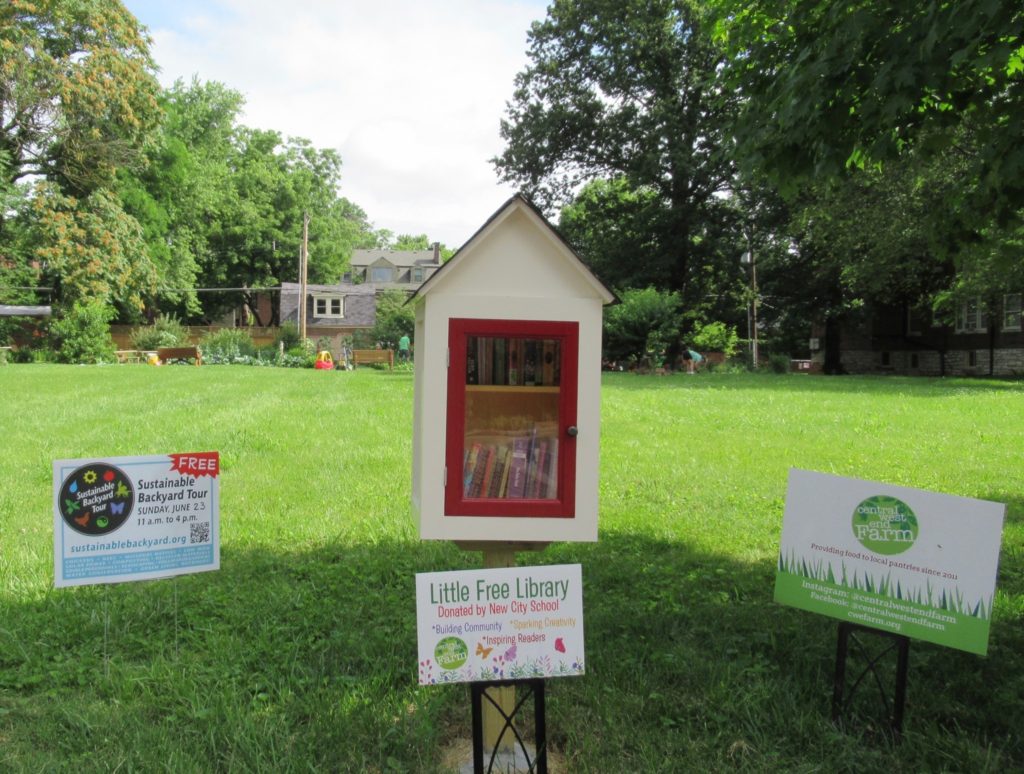 The 9th annual Sustainable Backyard Tour takes place all across the city and county this Sunday, June 23, from 11 a.m. to 6 p.m. This is a self-guided, free tour. If you're looking for inspiration on how to make your garden more sustainable, there are 39 gardens to glean information from, so you're bound to get some helpful tips.
Two of the gardens on the tour are in the CWE. The Central West End Farm, above and below, is located at 5057 Waterman (just west of Kingshighway). The Gift Garden, as it was recently designated, was spearheaded by CWE resident Arthur Culbert 9 years ago. Read more about it here.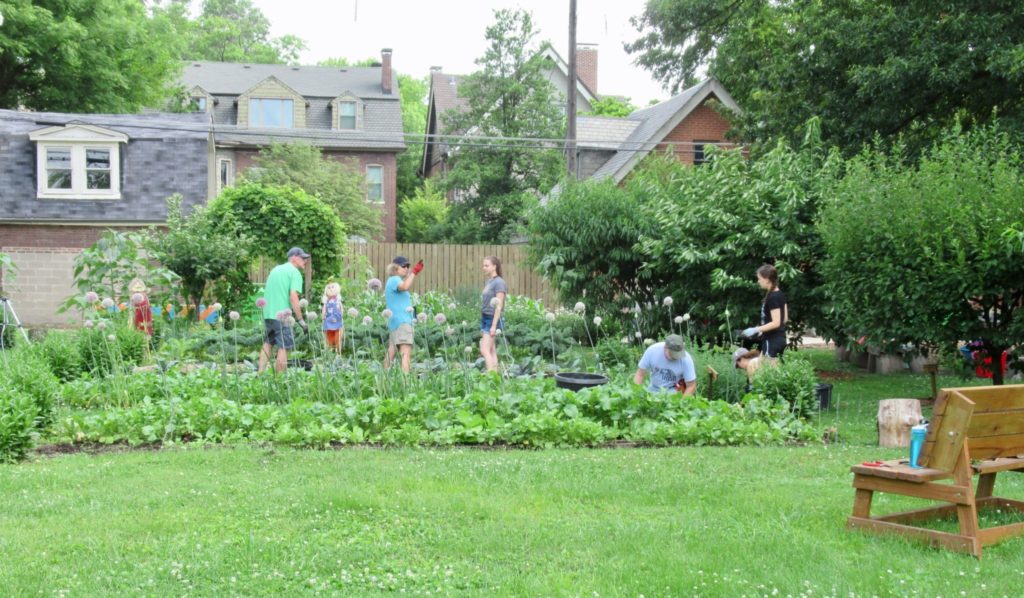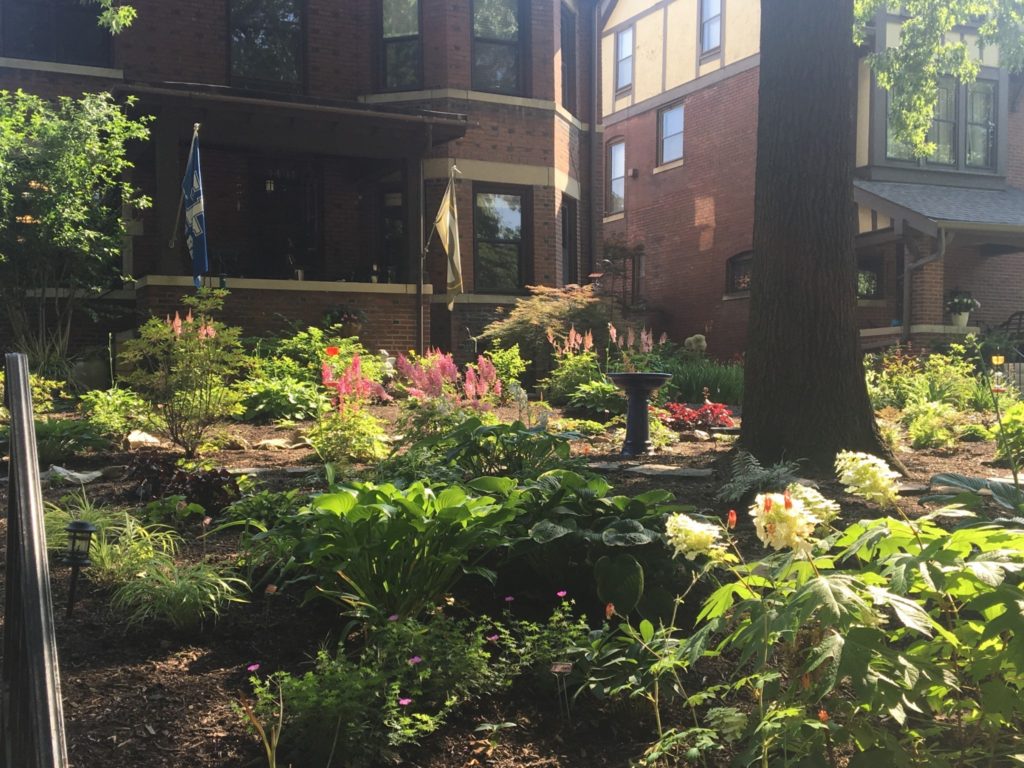 Another CWE site to visit is a shade garden on McPherson east of Taylor, above, designed by Yvonne Hamilton, whose landscape design business is called Beyond the Flower Pot. Register for the tour here.
CWE House Tour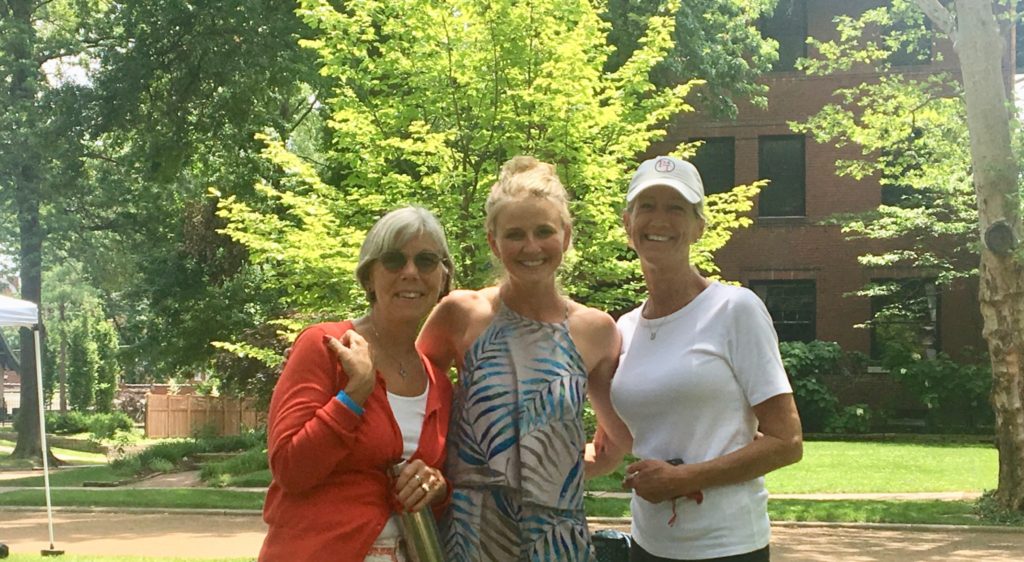 From left, 2019 House Tour volunteer Nancy Culbert, Central West End Association Executive Director Jess Campbell, and right, CWEA President Kate Walter, were photographed last Sunday afternoon on Kingsbury Place, the site of this year's 44th annual CWEA House Tour.
Word from Kate Walter is that following a very successful Preview Party on Friday evening with 150 guests in attendance, the numbers were down a bit on Saturday as compared to 2017's House Tour on Fullerton/Westminster Place.  Both the early morning rain and  the region-wide celebration of the St. Louis Blues Stanley Cup win were cited as reasons for the lower turnout.  The good news is that Sunday's attendance more than made up for Saturday.
Look for information about The Central West End Association 2020 tour early next spring.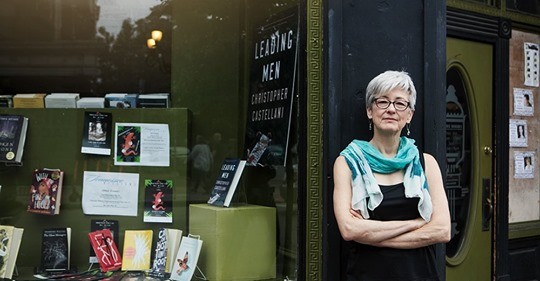 photo courtesy of StLMag.com
Have you seen the terrific piece reporter Jeannette Cooperman wrote for StlMag.com about Left Bank Books as it celebrates 50 years in business? It's full of fascinating information about the characters involved in the independent bookstore's beginnings, some of the well-known authors who made appearances, and co-proprietors Kris Kleindienst, above, and Jarek Steele. Be sure to read it here.
On tap for the weekend
Delmar Maker Fair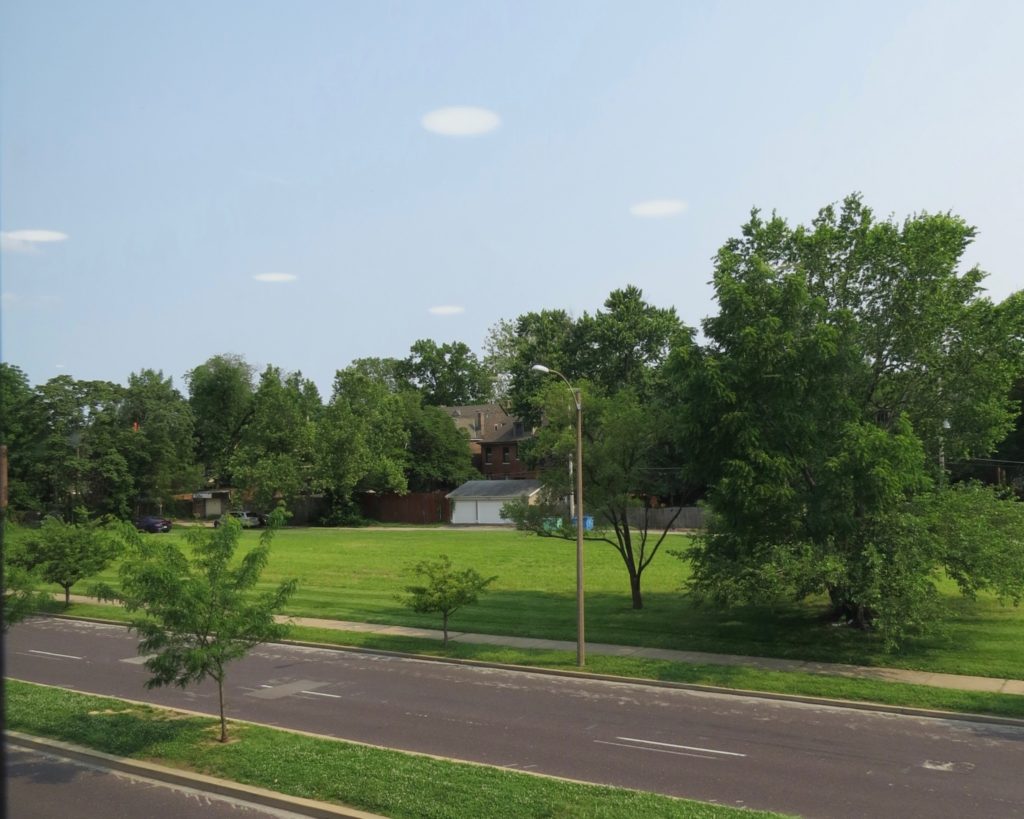 The lot across from M.A.D.E. on Delmar (west of Kingshighway and east of Union) stands empty now but this Saturday from 10 a.m. to 6 p.m. the Delmar Maker District – St. Louis, MO, in conjunction with Third Degree Glass Factory and the The Magic House, St. Louis Children's Museum, is hosting a grassroots festival for 80 local makers, artists, designers, and entrepreneurs from across St. Louis.
There will be some fun hands-on maker activities that the whole family can be a part of too. There will be food trucks (Hot Dog Daddy & Catering, Bombay Food Junkies, Just 1 Taste Catering), and drinks from Juice Master and Urban Chestnut Brewing Company, as well as a Kids Corner by the Magic House.
Parking will be available on the street.
At projects + gallery on Saturday