After being postponed and then rescheduled due to inclement weather, the annual CWE Friends & Families Easter Egg Hunt took place last Saturday. The picture-perfect afternoon drew many neighborhood families to Kennedy Park to join in the festivities. The Easter Bunny, who is always the most popular guest, was escorted to the event by one of The City's Finest.  (There was momentary confusion on the part of Dad Bunny regarding the whereabouts of his daughter when she did not arrive on schedule. It seems the officer assumed she was appearing at the annual 5000-5100 blocks Westminster Place Easter Egg Hunt, which was scheduled at the same time.)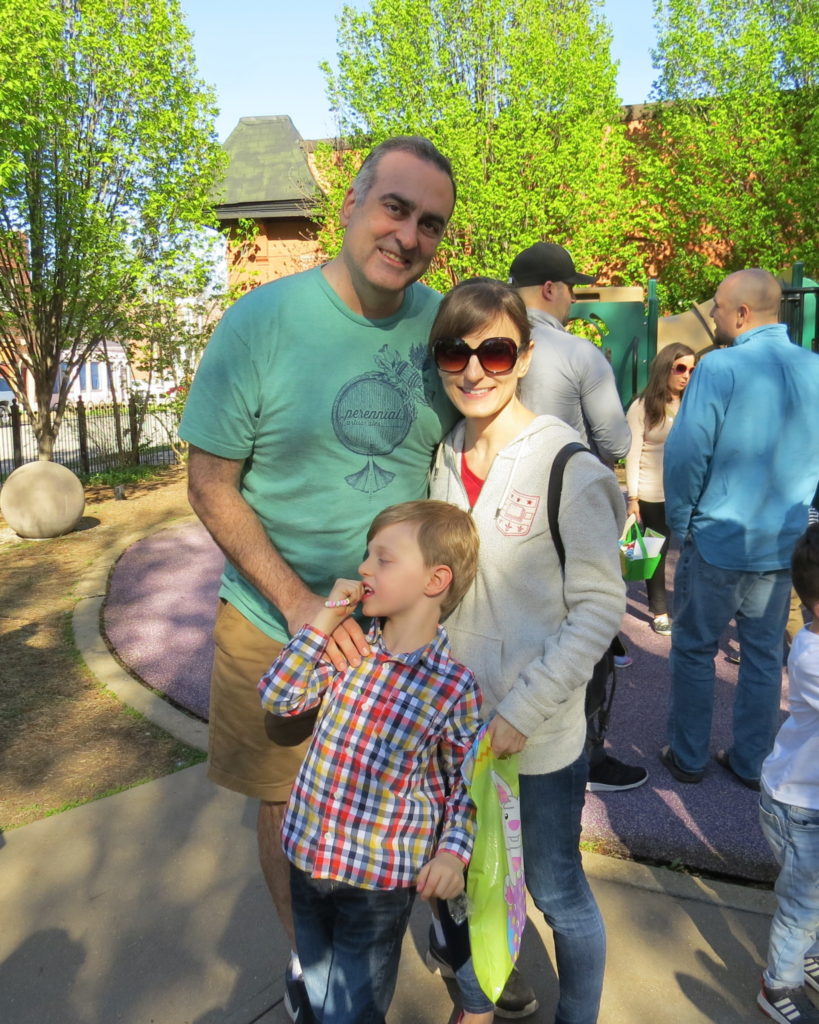 Hats off to CWE Friends & Families' "Chief Dad Organizer" Dan Boccabella for staging another stellar event for the neighborhood organization. Dan is photographed with his wife, Robyn LeBoeuf, and son, Dominic.
Romana Gracanin, Branch Manager of Busey Bank, the event's sponsor, is shown with her daughter Mayla.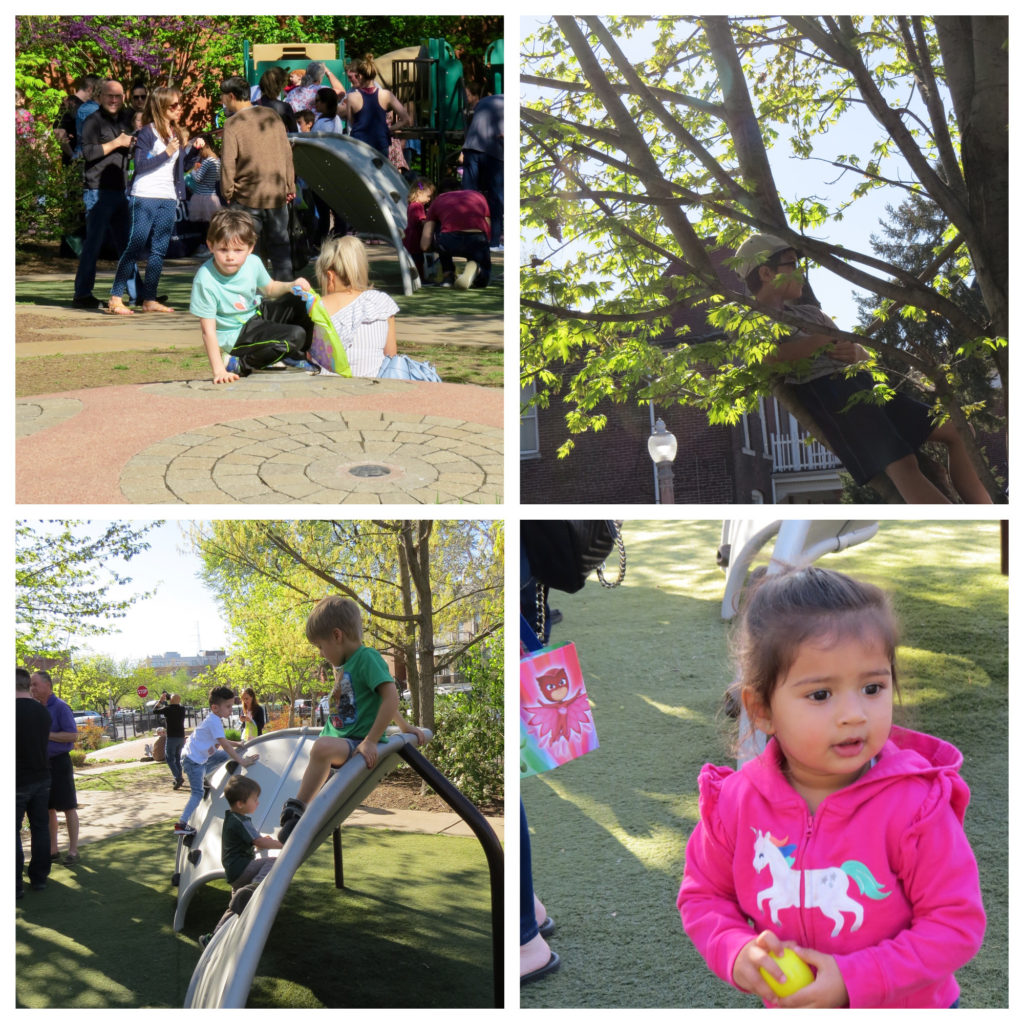 One of the joys in photographing these events year-to-year is watching the babies grow up (see photos of last year's event here).  After I reminded Olivia, below left, that I remembered her from last year, she replied, "Well I was 5 then, now I'm 6."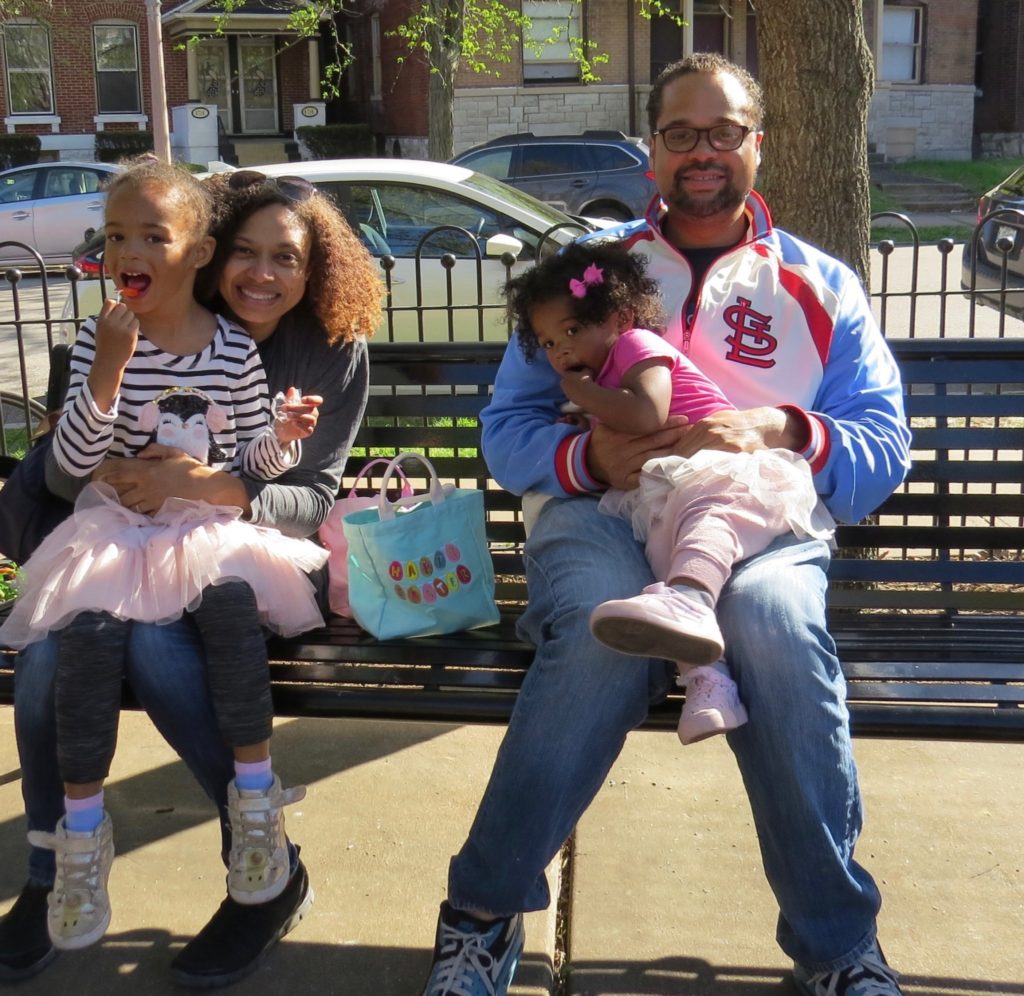 Jared Boyd and family, above.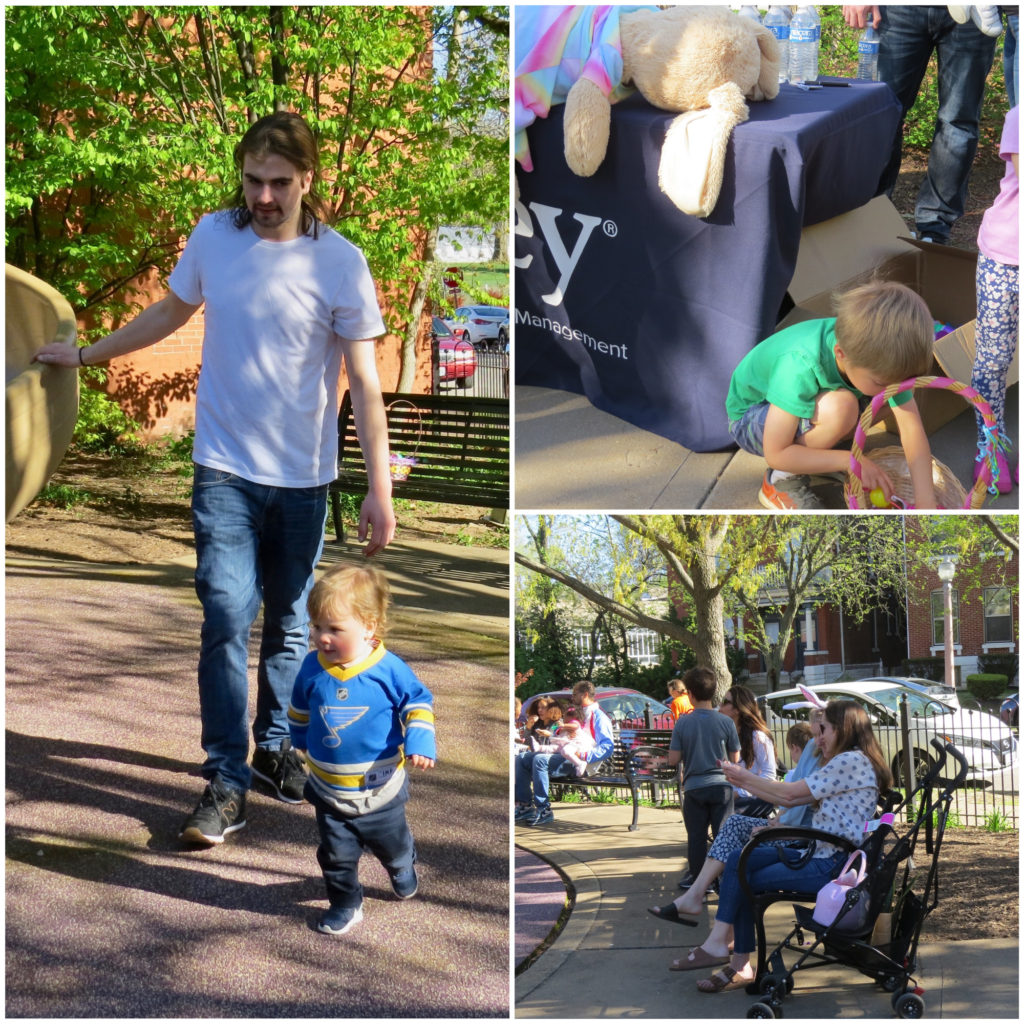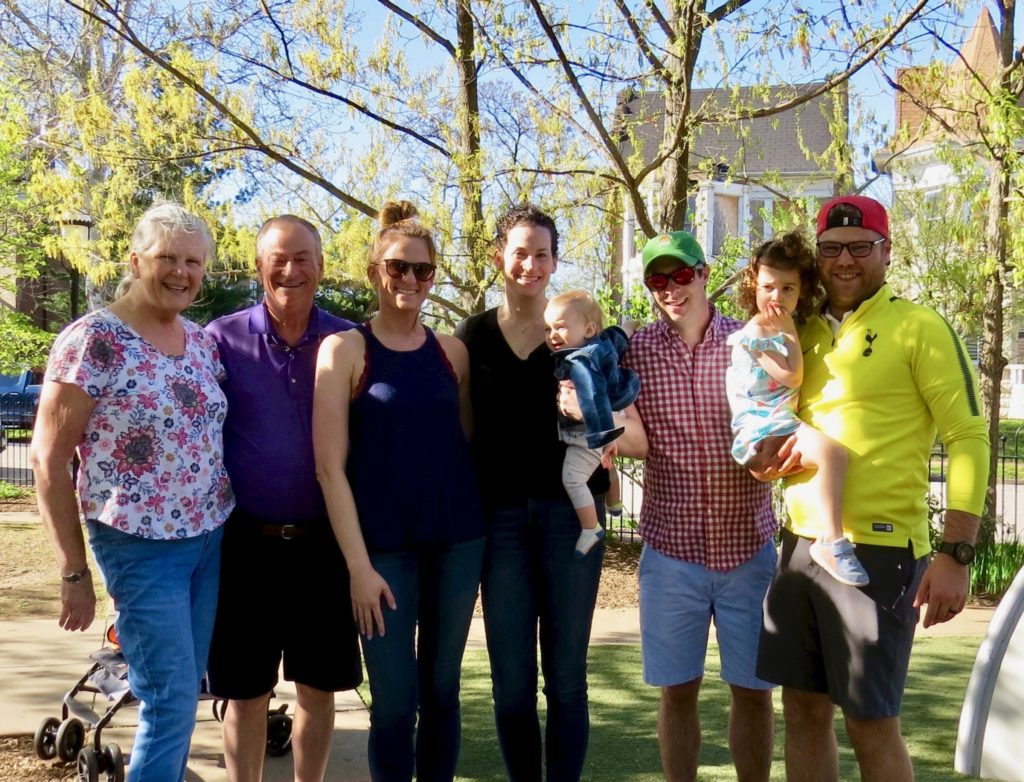 CWEnders Karen and Pat O'Brien and family.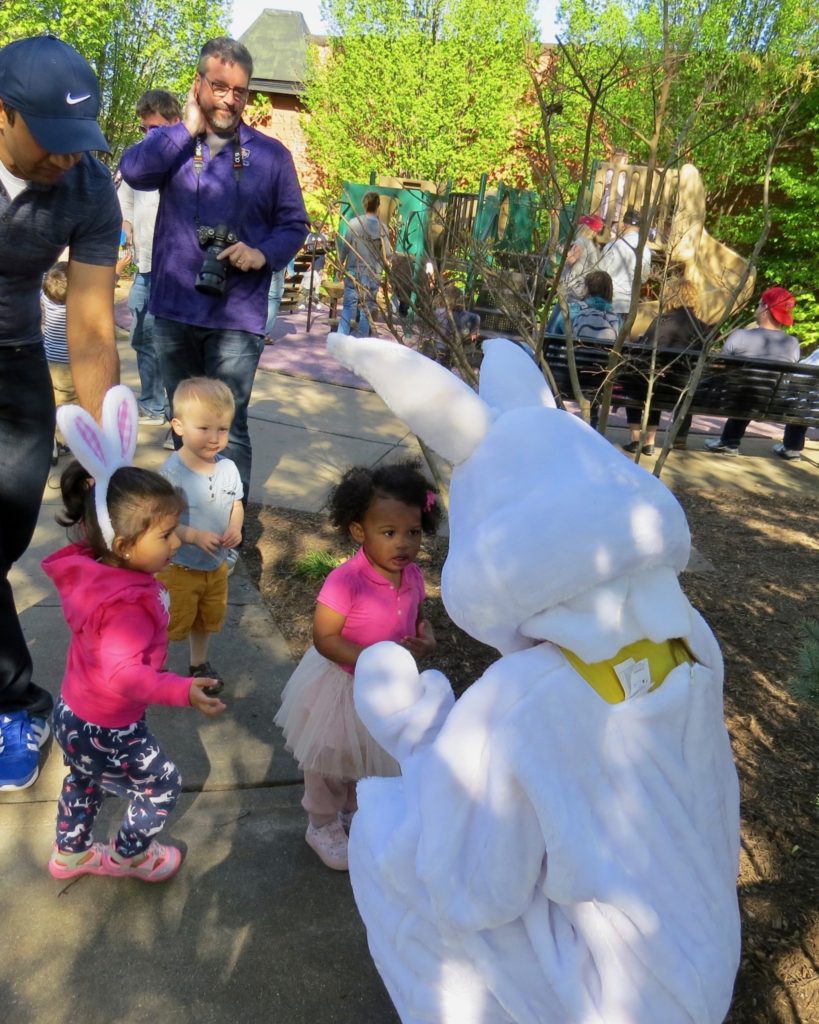 Thanks to Dan Boccabella and friends, and sponsor Busey Bank, for keeping this great tradition going. It's a wonderful way to connect young families, and for the kids to build lasting memories of what fun it can be to grow up in an urban neighborhood.
Kennedy Park, which was spearheaded by a group of young families in 2006 has become a popular spot for neighborhood events such as this one. Christ City Church at 3684 Forest Park also held an Easter Egg Hunt in the park earlier on Saturday.
And here are some photos from the 5000-5100 blocks of Westminster Place's Easter Egg Hunt which I posted in 2014. At the time there were 52 kids and counting on those blocks.
Next up: The origins of Kennedy Park, a repost.