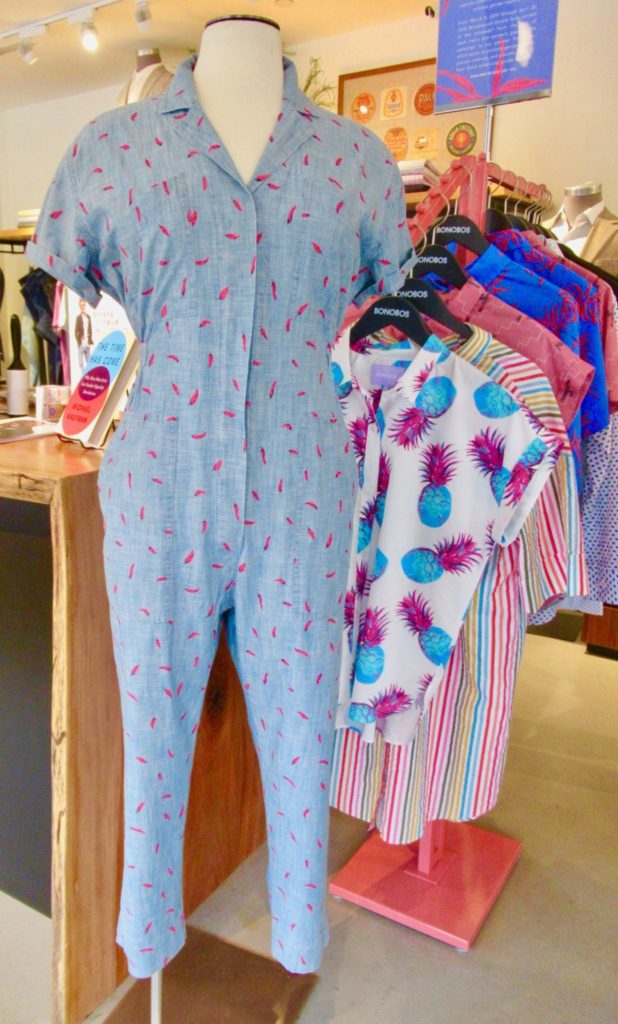 Just in time for warmer weather—and for CWEnders looking for more retail options for women—Bonobos has launched a We're for Women campaign featuring a collection of breezy shirts, dresses and a great-looking jumpsuit, shown above, $148. The collection includes men's styles in matching fabrics.
Forty percent of sales from the capsule collection—up to $100,000— benefit Promundo, a global leader in engaging men and boys in promoting gender equality and preventing violence. This campaign is an example of CEO Micky Onvural's effort to create a purpose-driven brand. To learn more about her efforts, there is an interesting interview by journalist Emma Lord you can find on the Bustle website. To further the company's mission, 8 Steps Men Can Take to Support Gender Equality is posted on the website.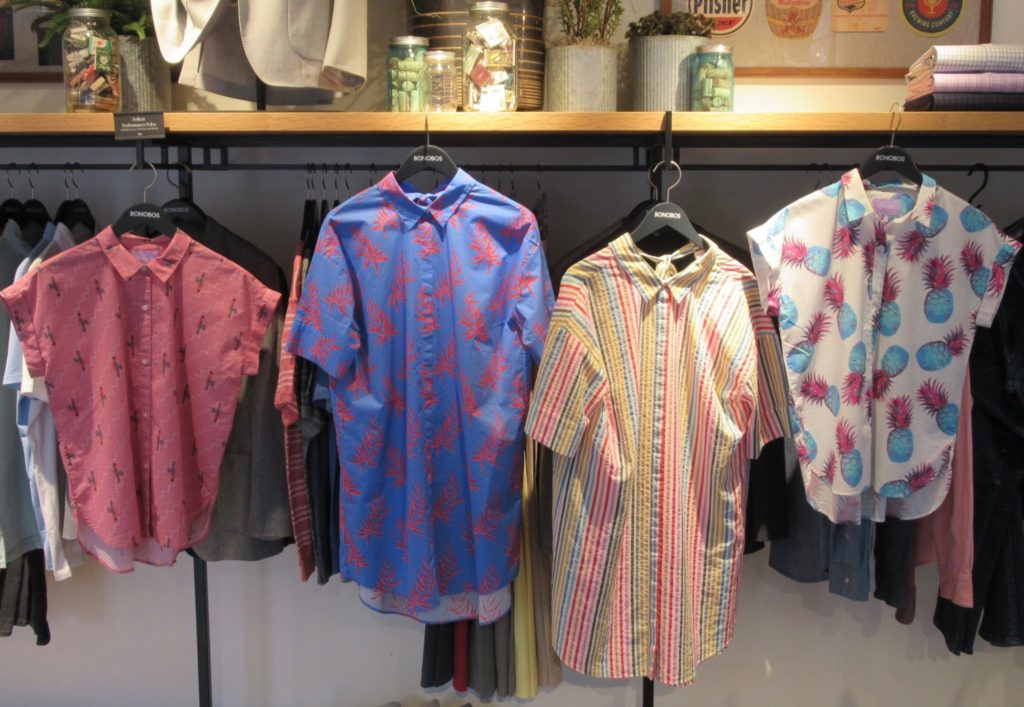 The all-cotton collection, which was created by Bonobos' female designers, features short-sleeve blouses (1 and 4th item above), $88, and two Riviera Shirt Dresses, shown in the middle, $128, sizes XXS to XXL. The entire collection is shown on the website.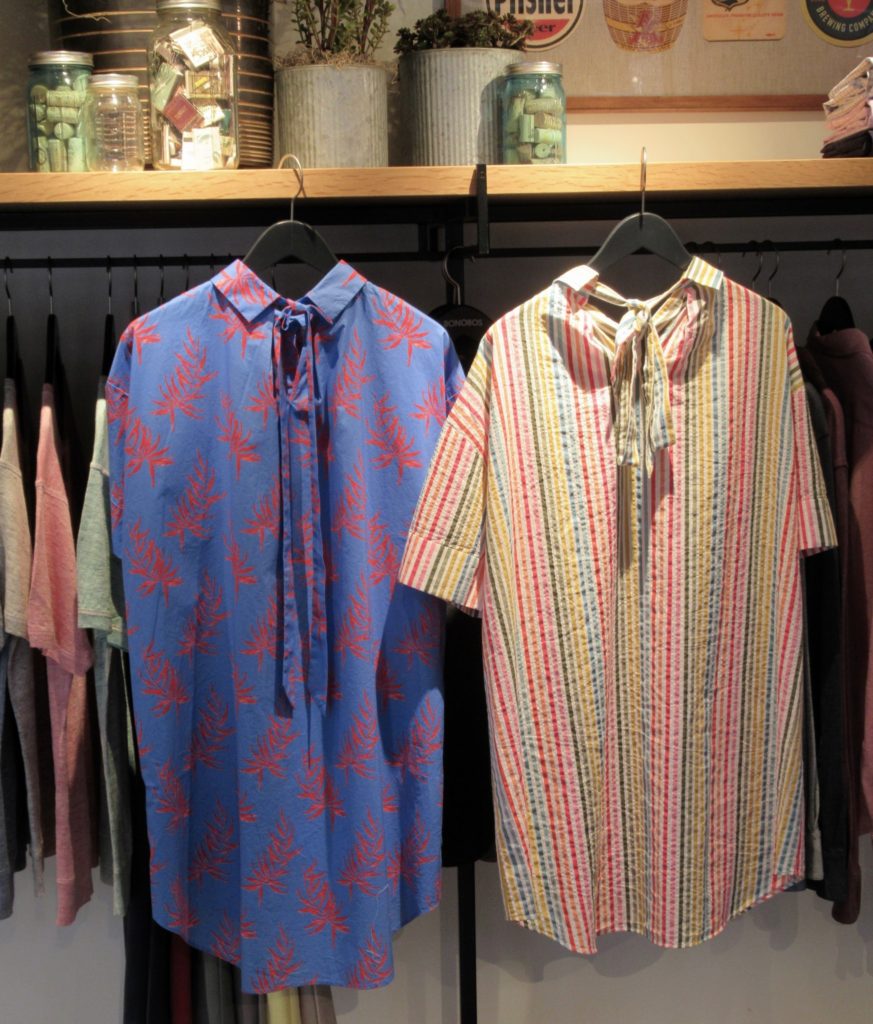 The loose-fitting dresses close with a simple tie.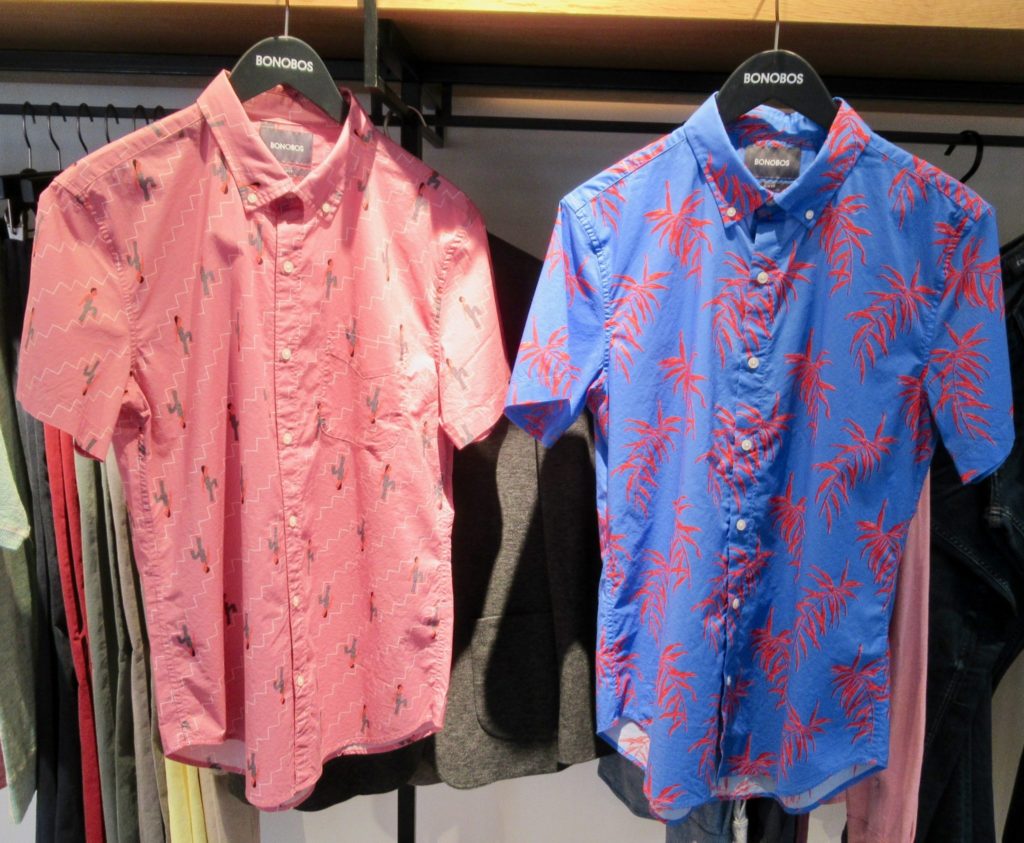 I was pleased to learn from Joshua Johnson, the Lead Guide at the CWE location, that women have been snapping up men's shirts for themselves all along. The button-down shirts from the capsule collection are also $88, and sized from XXS to XXL.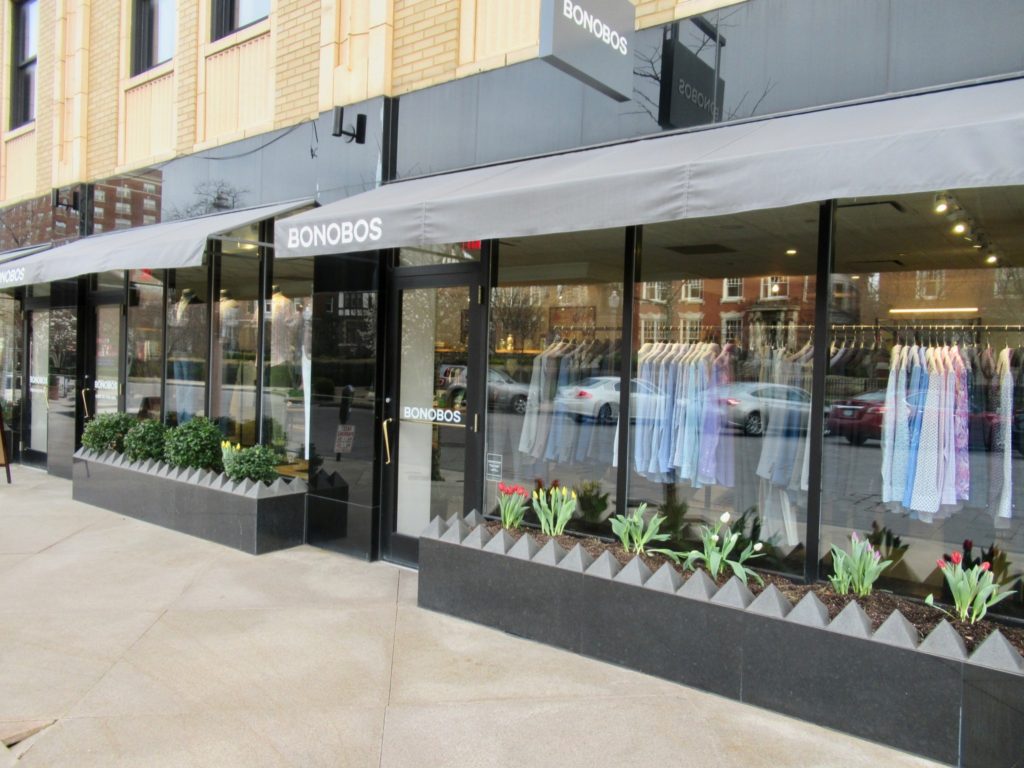 You better hurry in to take a peek, as the capsule collection is only available through April 30.
Thanks to Bonobos for its contribution to gender equality and the prevention of violence. It would be lovely if this campaign was also a trial balloon of sorts, and that women's fashion would become an ongoing feature of the Bonobos brand.
Bonobos Flagship, 52 Maryland Plaza, Mon. – Sat. 11 to 7, Sun. 12 to 6 (hours may be shortened on Easter), (314) 365-2366.