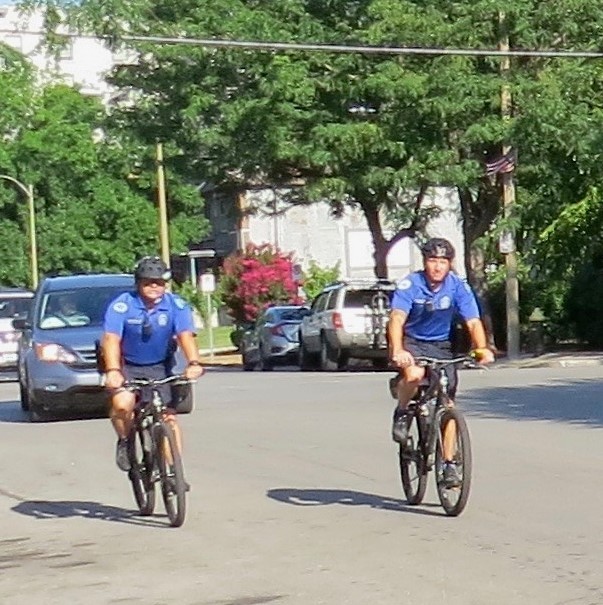 Photo shows police officers from The City's Finest patrolling in the CWE North SBD.
There's been a lot of encouragement posted on the NextDoor website for CWE residents to vote in favor of  propositions to renew taxing authority for ten years (2019-2029) in two CWE Special Business Districts (SBDs) that will be on the ballot this Tuesday, April 2nd. Voters in the CWE North SBD and Cathedral Square SBD will determine whether the special tax that supports security initiatives in those parts of the CWE will be continued. (See map below.)
Here's what's at stake: Passage of the propositions will ensure ongoing funding for supplemental police patrols, the operation of an extensive security camera system, lighting improvements and other measures intended to enhance neighborhood safety and security.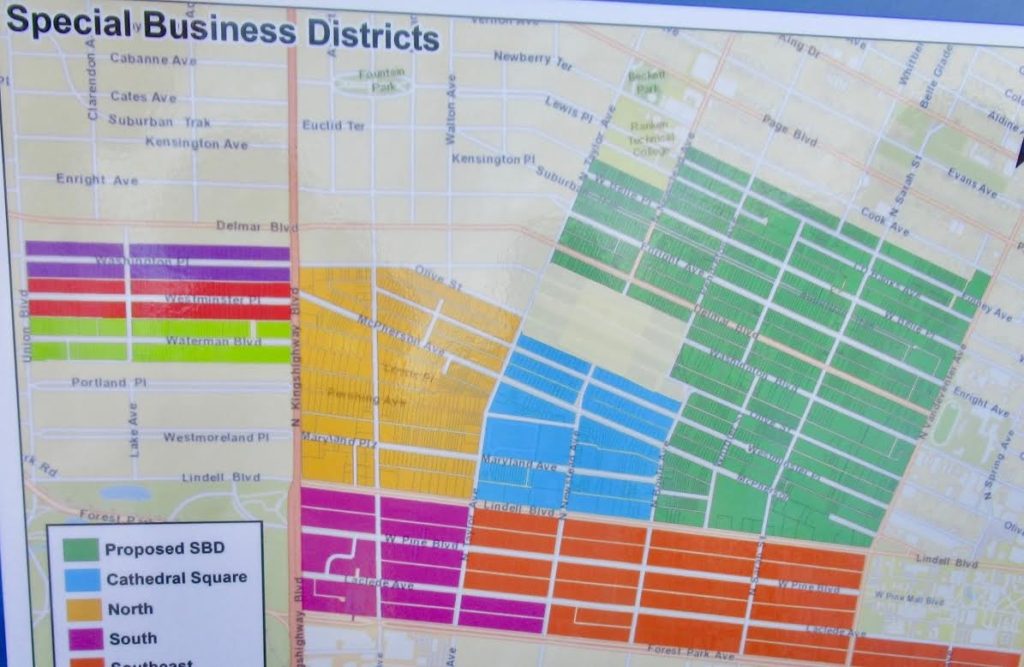 CWE North SBD highlighted in yellow. Cathedral Square SBD highlighted in blue
NOTE: I was surprised to learn that there is a separate paper ballot specifically for this proposition that should be provided to each qualified voter at the polling locations affected by the propositions.
Voters in the two districts are encouraged to VOTE YES to support funding for continuation of these important initiatives.