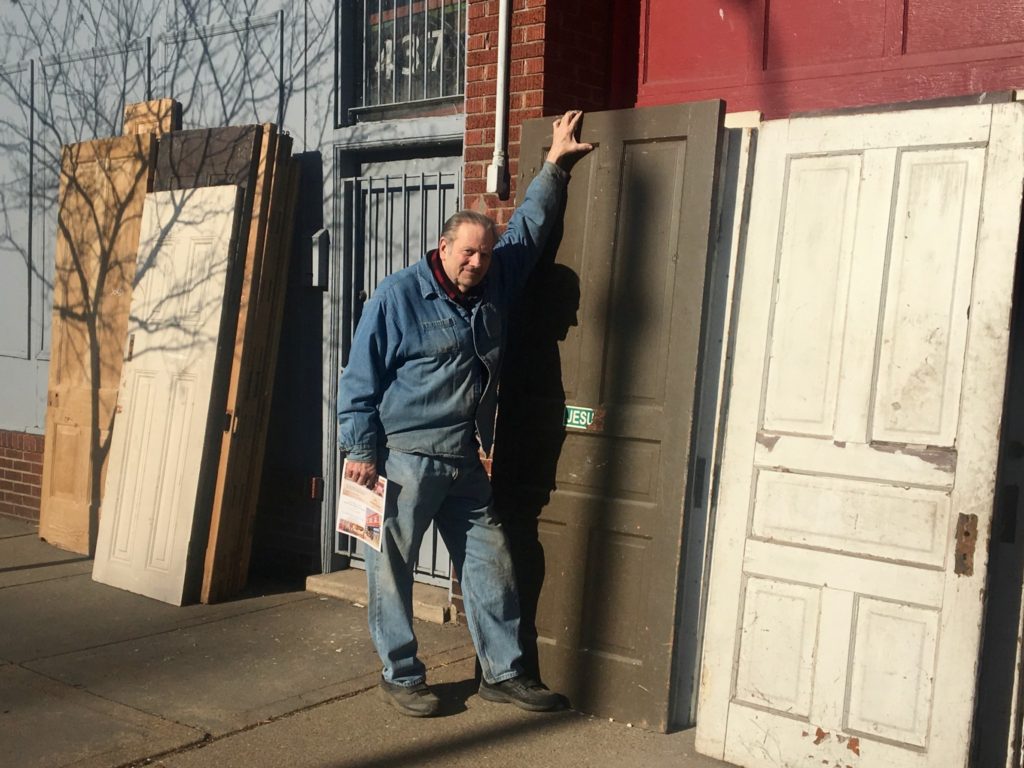 Last Saturday morning I found Bill Fellenz in front of his architectural salvage business at 439 N. Euclid standing alongside stacks of old doors—one with a partially torn green nameplate "Jesu"— bound for New Orleans. Most had been removed from buildings that were demolished not far from the Central West End.
While I've known Fellenz for many years—and have occasionally unearthed needed vintage hardware myself in his vast inventory —I had never focused on the flip side of his business, that of St. Louis' architectural heritage being shipped out of town. Before then, when I looked at the occasional truck being loaded up with architectural artifacts, I felt a sense of pride knowing that what we had here in abundance was needed and valued in other cities. whether because of hurricane or earthquake damage, or because our buildings had handsome infrastructure inside that others wanted.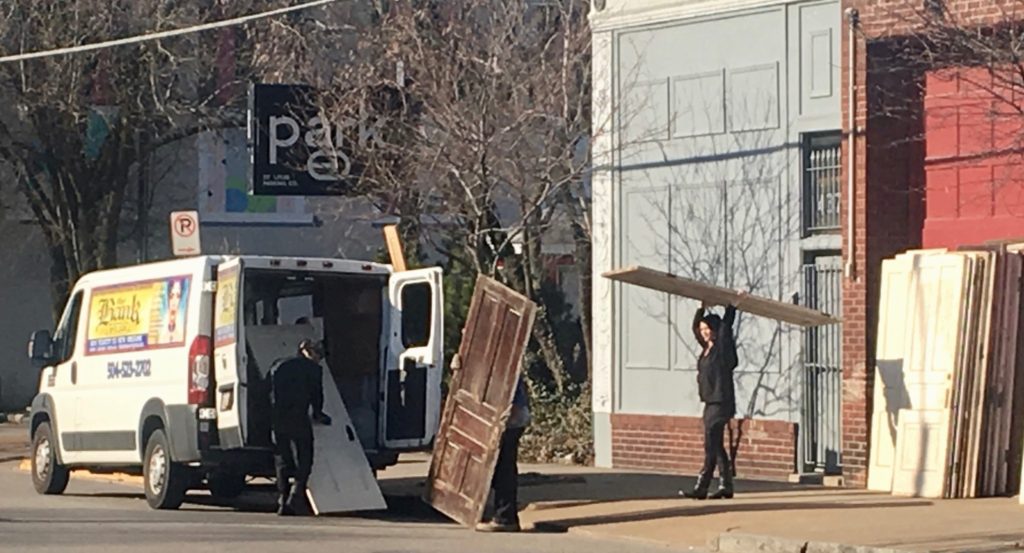 Fellenz estimates that over the past 45 yeqrs  he has shipped 100,000 doors from St. Louis headed for points south and west, including as far away as San Francisco & Seattle. Since January alone he estimates he has shipped 6-700 doors to Bank Antiques and Ricca's Architectural Sales in New Orleans.
When I stopped by yesterday, I mentioned that I thought it was unfortunate that we didn't have enough demand for these objects in St. Louis. While there are lots of new buildings going up, there isn't enough renovation going on to put much of a dent in Fellenz's cache of salvageable cast-offs. He responded that if he didn't have the out of town business, he would be out of business and would need 10 warehouses to contain all that he has bought or salvaged from city properties over the years.
Thirty-odd years ago, when DeSmet Hall at St. Louis University was being demolished, Fellenz said he was removing windows, doors and other artifacts from the building as protestors demonstrated against the demolition. As he carried doors and windows to his truck, he pointed out to those who approached him that, if he didn't salvage the artifacts, they would simply be destroyed when the building was torn down.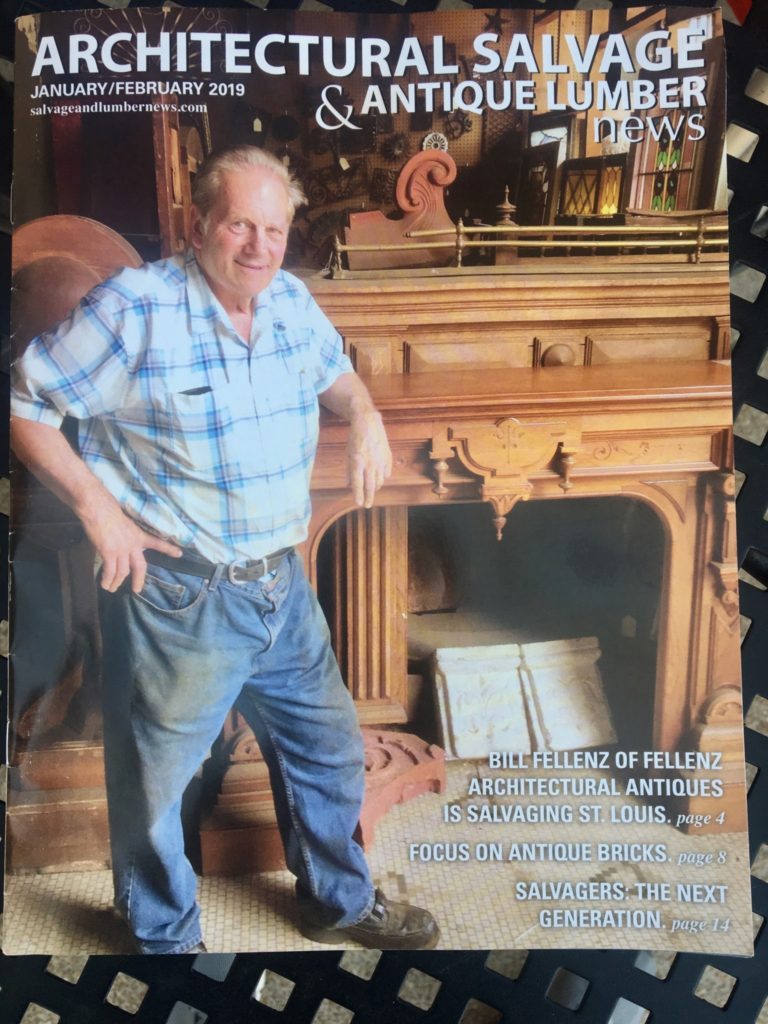 Bill Fellenz is featured in an article in a recent issue of Architectural Salvage & Antique Lumber News, which you can read in its entirety here. Some things in the article are incorrect, he said—the address of his business for instance.
If you haven't picked through Fellenz' collection of doorknobs, windows, push plates, etc., you're in for a treat. It's dusty business, so dress accordingly.
Fellenz Architectural Artifacts, 439 N. Euclid., Mon. through Sat. 8 to 2 p.m. Phone (landline, of course, and no website): (314) 367-0214.
P.S. – On the subject of this city's architectural heritage you might be interested in St. Louis-based independent reporter and radio producer Zach Dyer's podcast for 99%invisible titled Dollhouses of St. Louis." It's about the desirability of St. Louis brick—yes, we're known for that too—and while you think this might be a snooze to listen to, it's fascinating. Here's the link .