As yet another band of snow and ice moved through the area last Friday afternoon, proprietors of the art galleries on McPherson were sending out plaintive messages on social media reminding followers that the evening's openings were still happening, no matter the weather.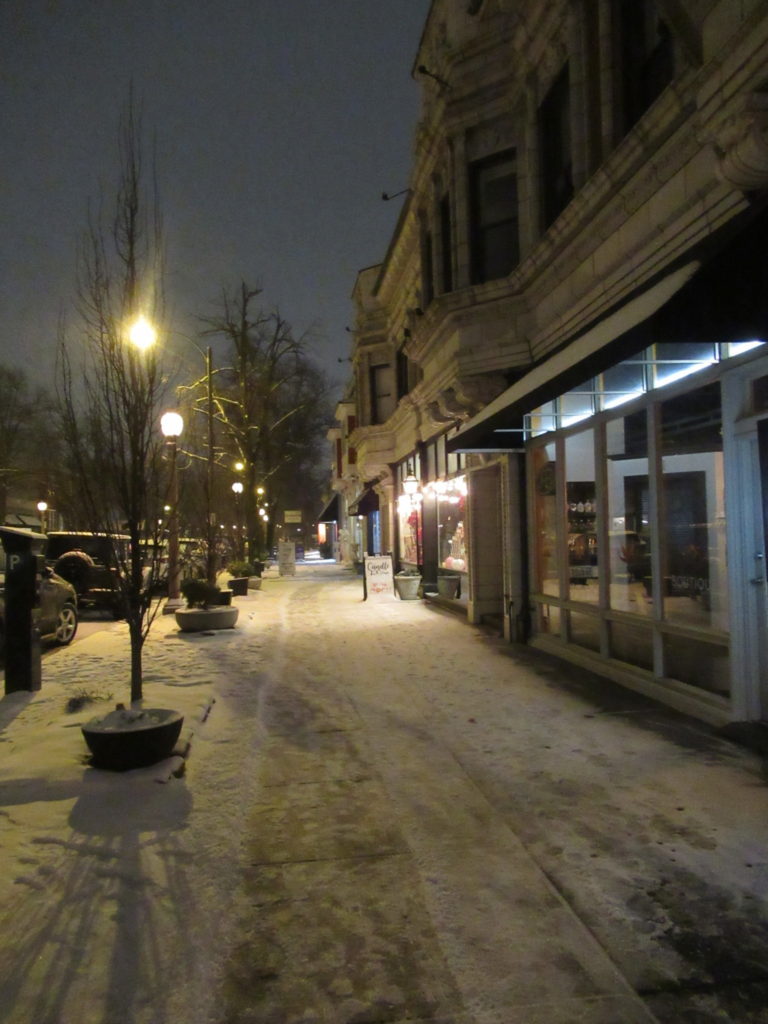 The sidewalks were practically deserted as we walked over thinking there was probably going to be a light turnout.  But contrary to our assumptions, we were delighted to discover that the galleries were packed with people bundled up for the occasion in their down coats and knit caps, and the evening took on a surprisingly festive air.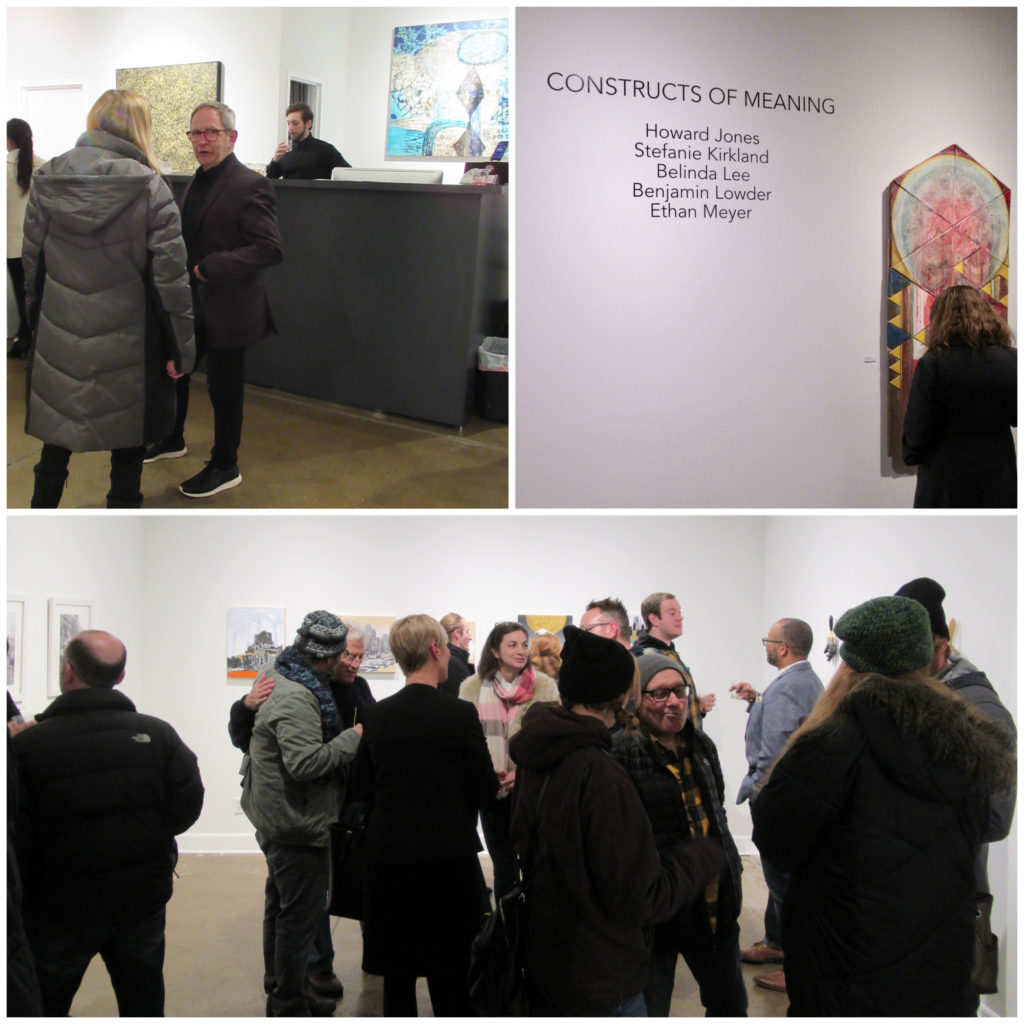 As Duane Reed, above left, said, "The neighborhood has really turned out in force tonight." Though there were a lot of familiar faces in the crowd, the mix included much more than just CWEnders.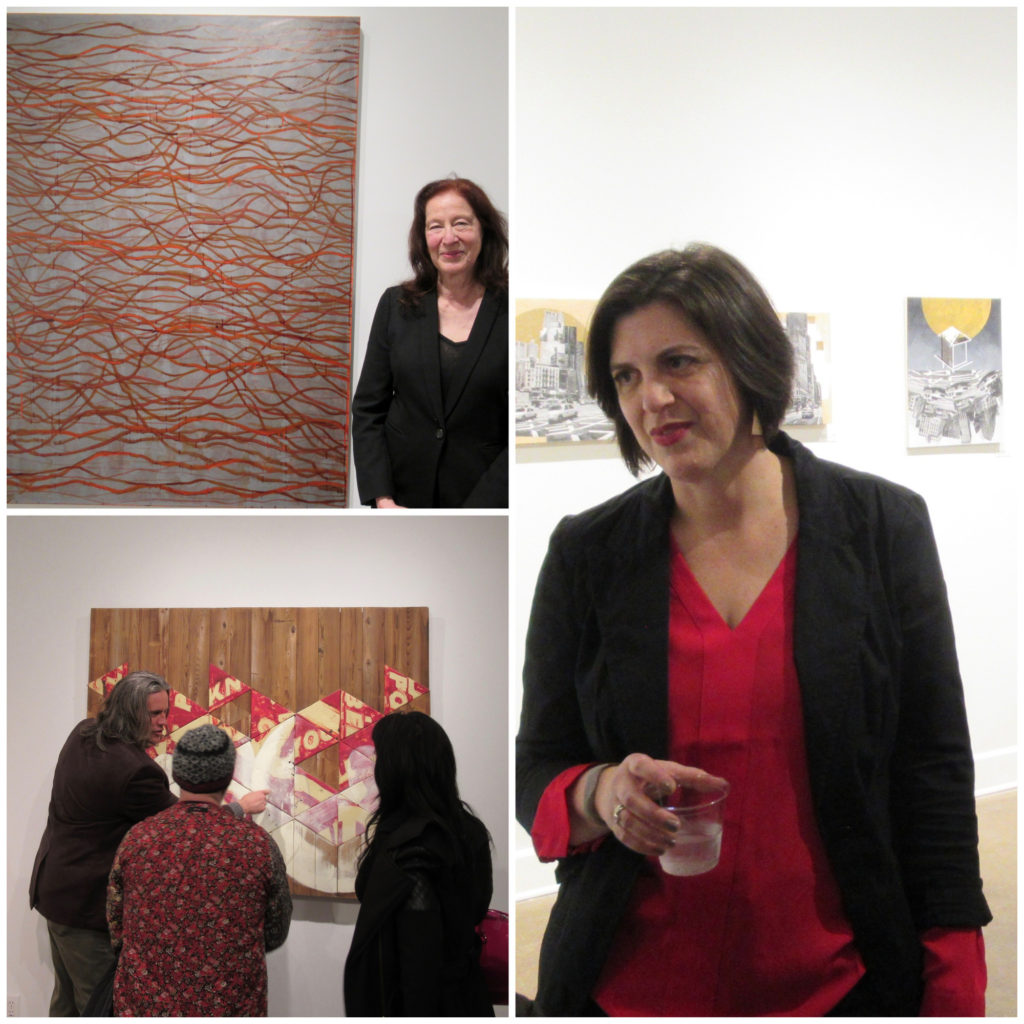 Duane Reed Gallery's current exhibition, Constructs of Meaning, includes works by artists Belinda Lee, top photo left, Stefanie Kirkland, right, and bottom left, Benjamin Lowder.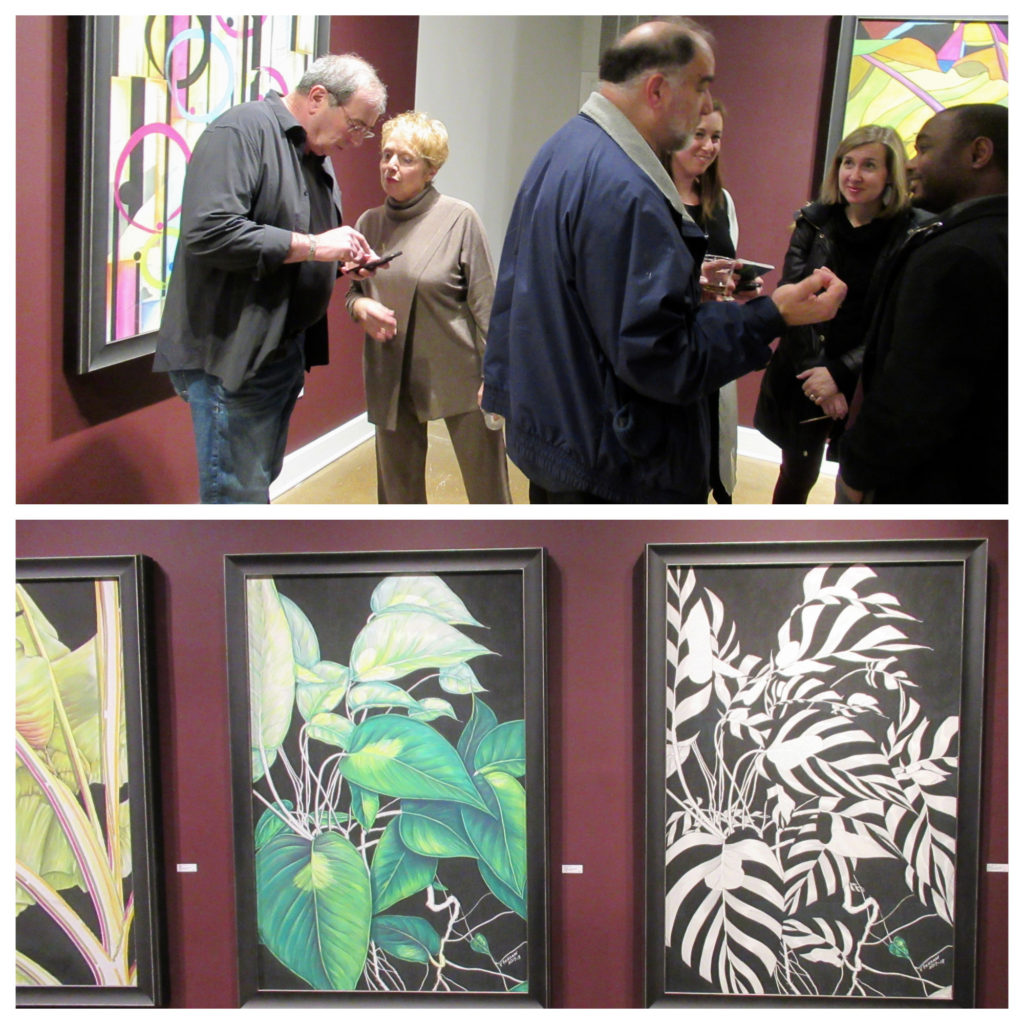 Also exhibiting is special guest artist Vicki Friedman, top photo left, whose Sharing the Process is based on classical pen-and-ink drawings, examples above. A percentage of Friedman's sales will be donated to Sharsheret Supports.
Constructs of Meaning will remain on view until March 23.
Duane Reed Gallery, 4729 McPherson Ave.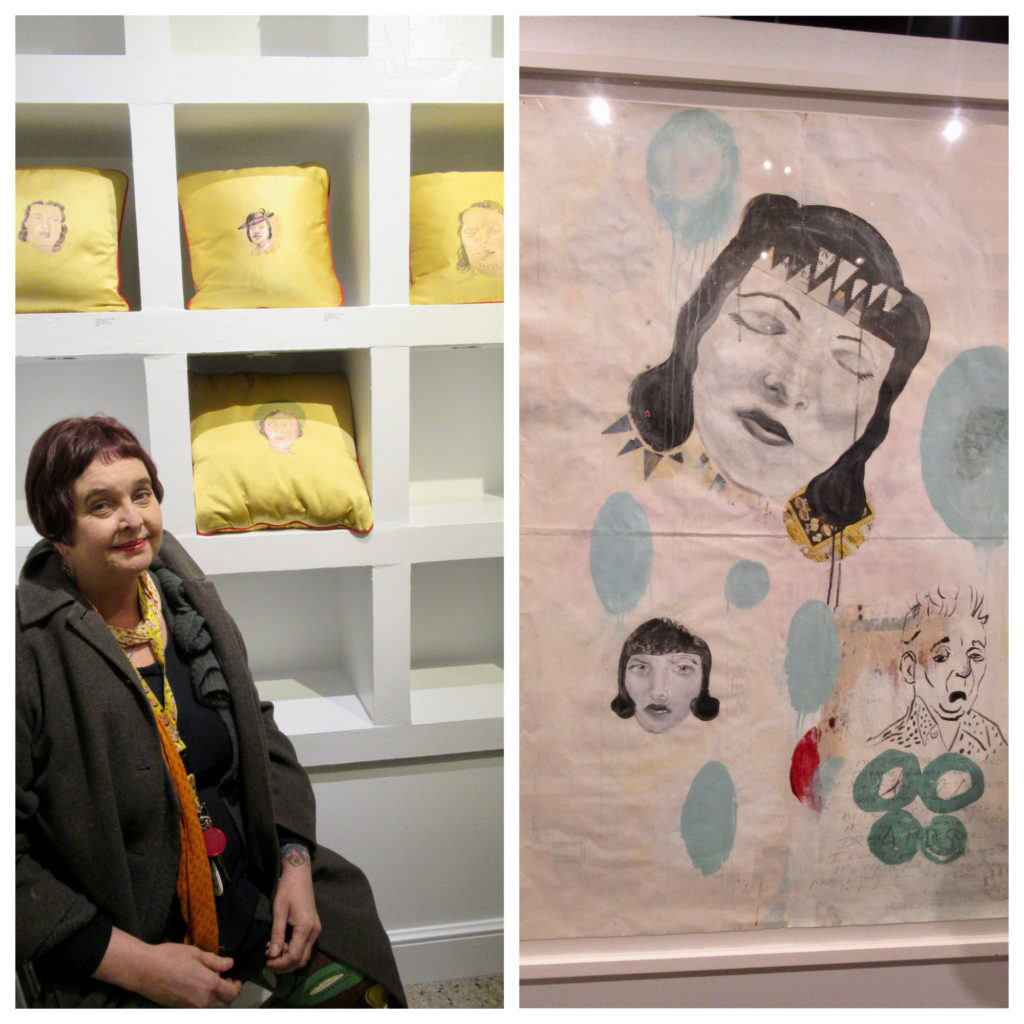 At Houska Gallery, an exhibition titled Temporal Contexts features the works of artists Kit Keith, above, and Christopher Reuss, below.
Keith, a former CWEnder, is aptly described on Houska's website: Kit Keith's paintings and collages are unmistakable – nostalgic portraits and handwritten sayings over thrift shop paintings, canvas tarps, and antique maps – allowing a glimpse into Kit's unconventional, artistic life.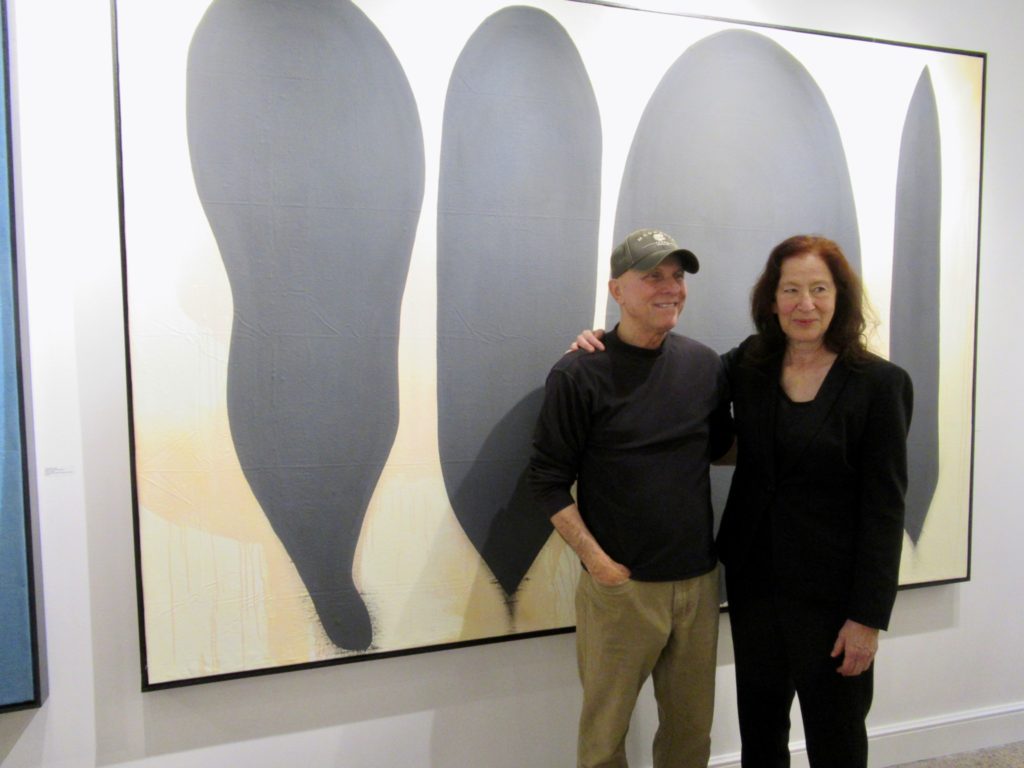 Christopher Ruess is photographed with artist Belinda Lee (both former students of Arthur Osver, see below) who skipped out of her exhibition at Duane Reed Gallery to say a quick hello. Ruess' paintings " explore a visual language inspired by marine shapes and their contexts – particularly vernacular shapes indicative of water and terrestrial forms."
Temporal Contexts is on view until March 3o.
Houska Gallery, 4728 McPherson Ave.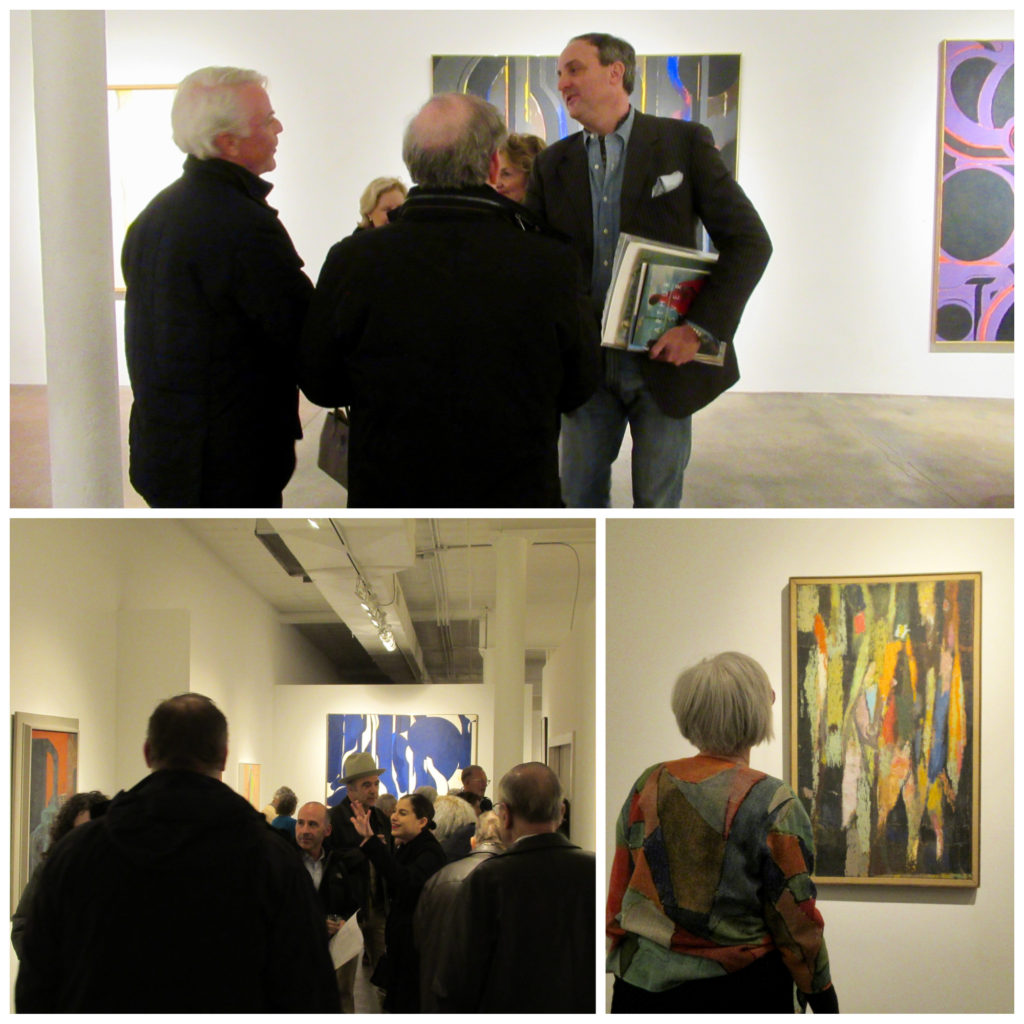 Philip Slein, top photo right, needn't have worried about the turnout to view Arthur Osver A Retrospective. His gallery was packed as well. The gallery presented Osver's Retrospective in conjunction with the publication of  Arthur Osver: Urban Landscape, Abstraction, and the Mystique of Place, produced by the Mildred Lane Kemper Museum in the Sam Fox School of Design and Visual Arts at Washington University.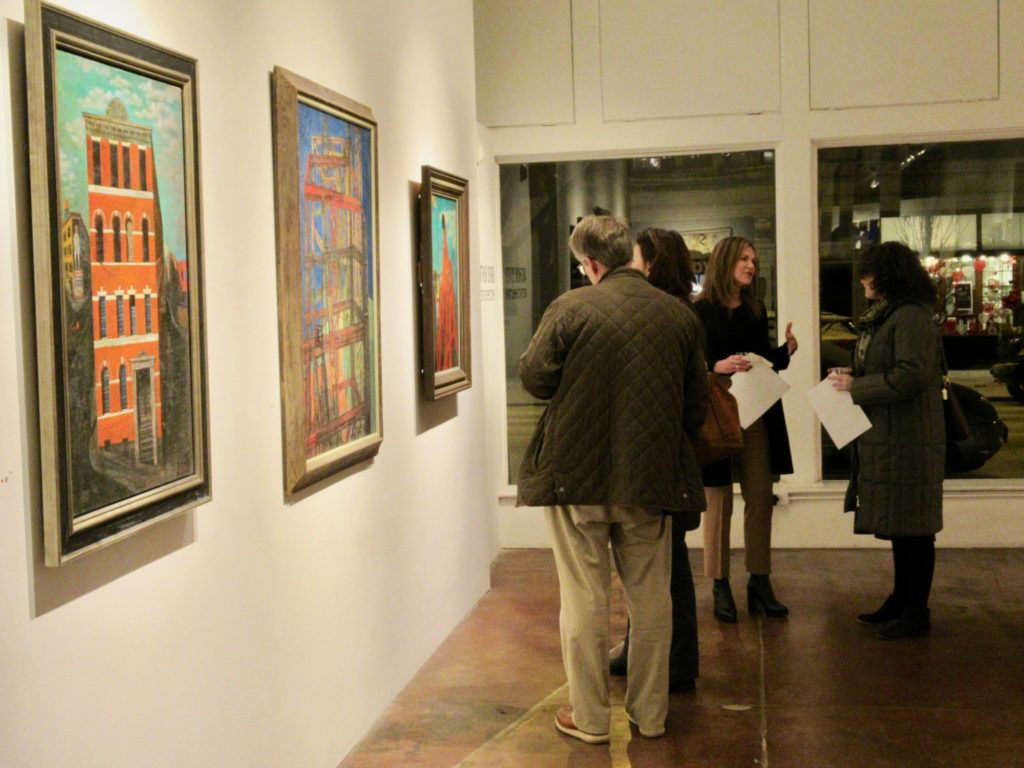 Paintings above left include Osver's The John Hayes Building, 1941.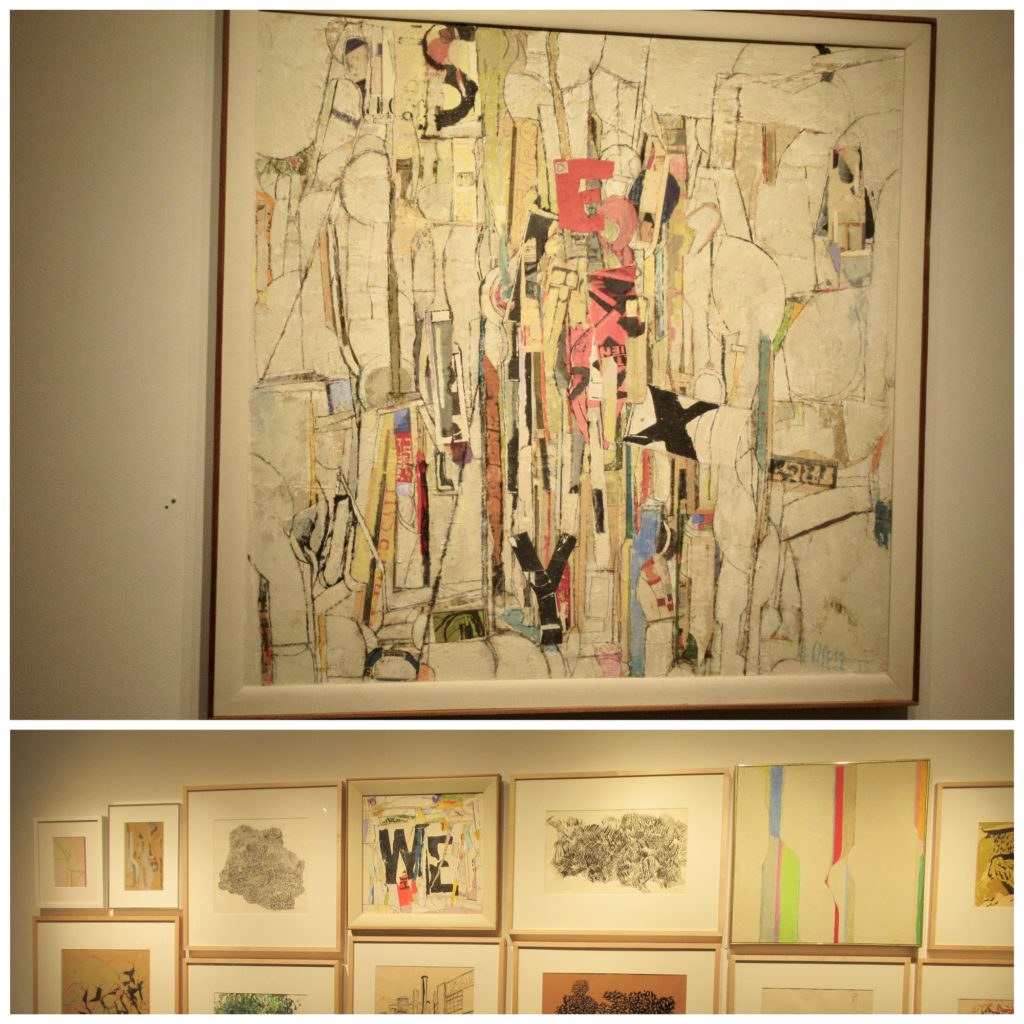 Osver (1912 to 2006) was a professor of art at Washington University from 1960 to 1981. Learn more about Osver on the gallery's website.
The exhibition runs through March 30.
Philip Slein Gallery, 4735 McPherson.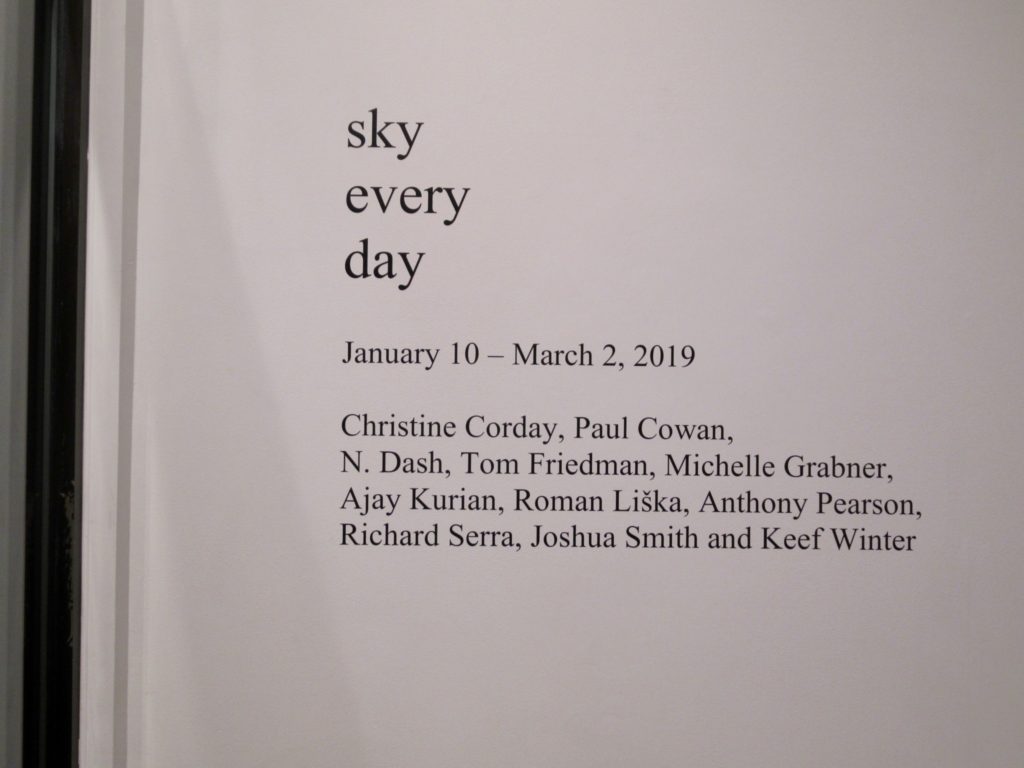 projects + gallery's spare exhibition, sky every day, is aptly named after a 1968 poem by Aram Saroyan, known for his one word or minimal poems. The group exhibition was curated by Jessica Baran.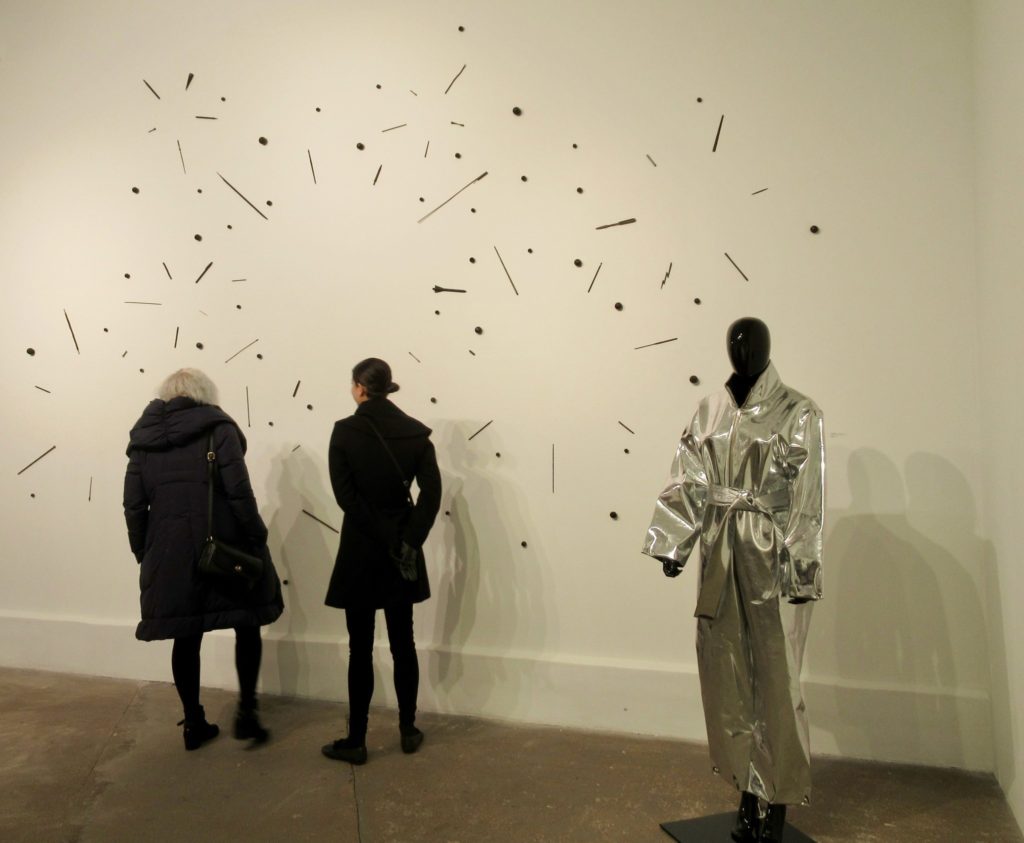 The current exhibition includes Christine Corday's Spacewalker, far right. In conjunction with Barrett Barrera Projects, projects + gallery's founder Susan Barrett's consulting company, the designer has created unisex Spacewalkers, —WE ARE THE HUMAN UNIFORM, which are now available in a variety of colors in the gallery's shop. Learn more here.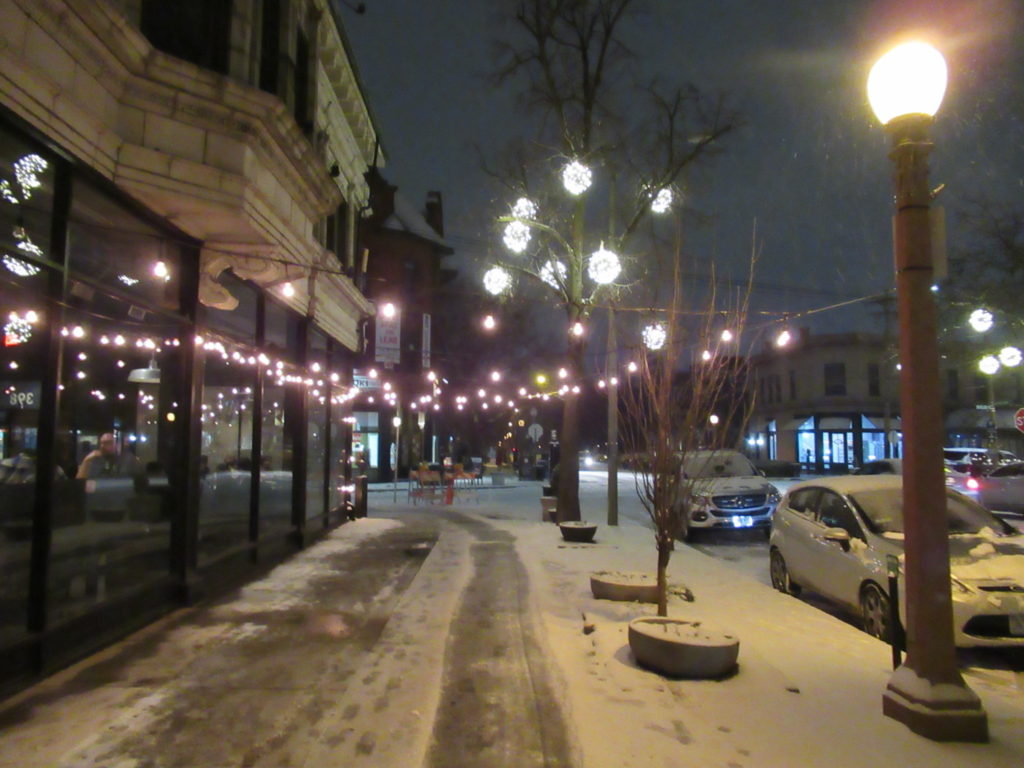 Reflecting on yet another rewarding outing in the neighborhood, I know I am not alone when I say that I can't imagine living anywhere else.