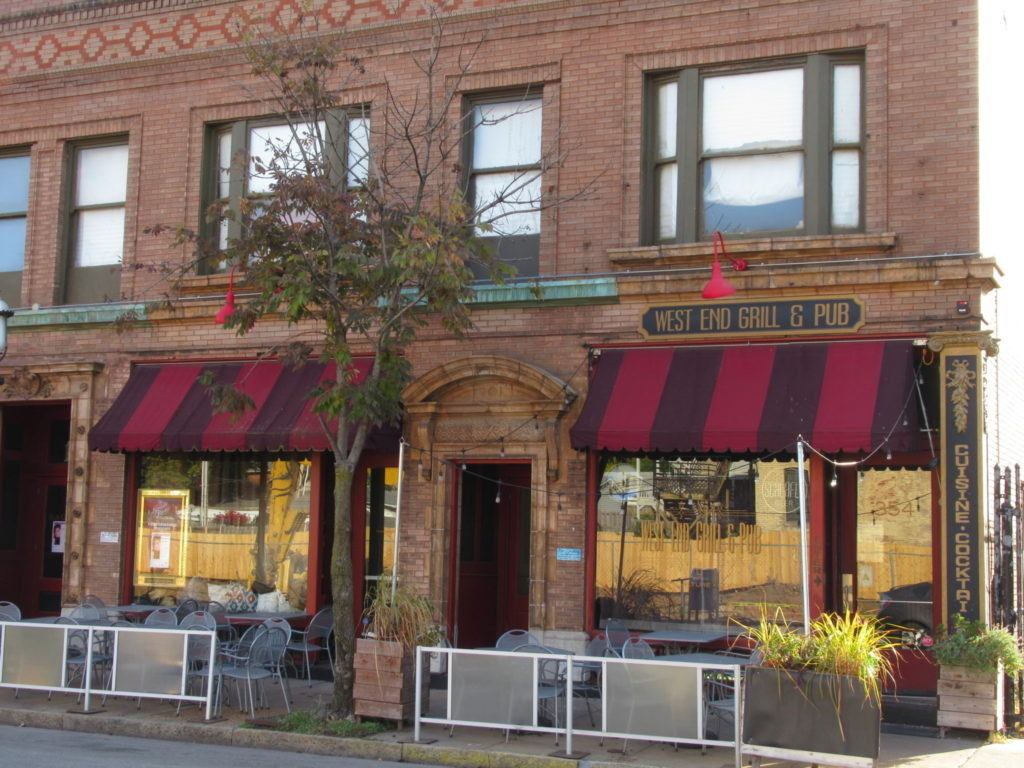 It's been a successful 10-year run for neighborhood favorite West End Grill & Pub (WEGAP), but this afternoon it was announced that the restaurant has been sold and will serve its last meal on Saturday, January 12. The new chef/owner has not been announced as yet, but publicist Julie Lally said the new operation, under a new name, will reopen as soon as possible.
Here is the announcement:
West End Grill and Pub to Be Sold – statement from Neill Costello and the other owners:
It is with truly mixed feelings that the West End Grill and Pub announces it will be sold in the coming weeks to a new ownership group. While we are sad to be leaving a restaurant that was borne of, and has become part of, our soul, we are equally excited for the future of this great CWE space! The new owners, who would like to remain unnamed until all the details have been finalized, will spend several weeks doing a refresh. They will reopen with a new name, an updated look and a new menu created by an enormously talented chef-owner. The future looks very bright for this part of the CWE, and we urge you to show the new operators the same love and loyalty you were kind enough to share with us for the last ten years.
We will close our doors after dinner and bar service this Saturday, January 12. We'd like to invite you in to bid us farewell any night between now and then. Thank you for being such a wonderful part of our lives, and I'm sure we'll see many of you in the future!