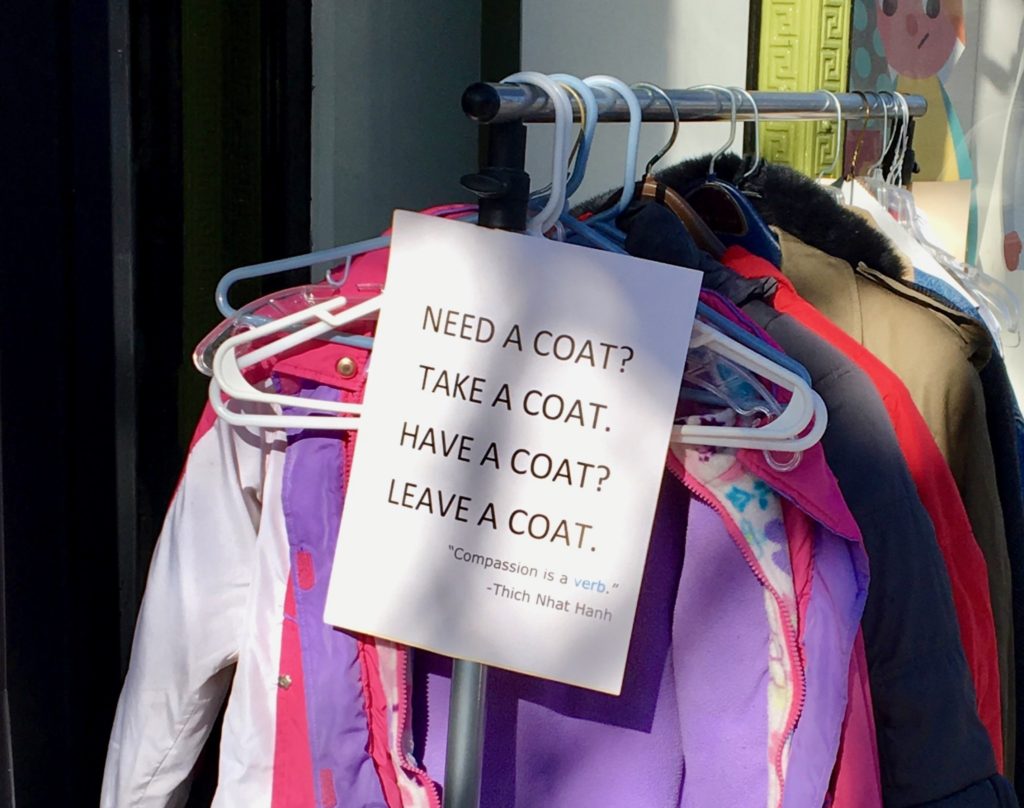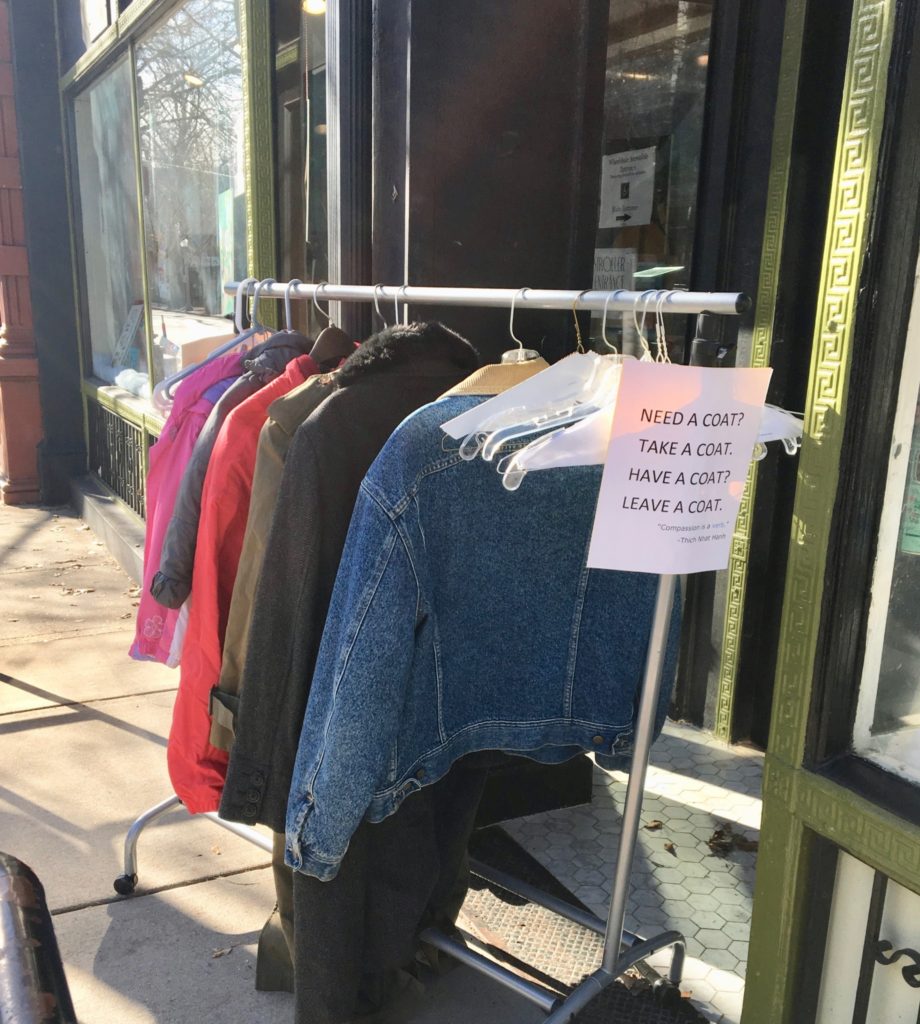 Turns out this idea began when Spike the Left Bank Books cat was ill. According to co-proprietor Jarek Steele: "We've only had the coats outside for a couple of weeks on and off. It started when I was on my way back from getting medicine for Spike just before he died. I was feeling pretty low & sort of staring into middle distance at a stoplight when I saw a rack outside a clothing store on Delmar (I think). It seemed like such a simple kindness, such a profound singular thing. Then I remembered we have an old tshirt display in our basement.
The next morning I stopped by St. Vincent De Paul on my way to work and bought 7 or 8 coats to give away.
The clerk was frazzled. It was just before Christmas. I waited in line and when I finally reached her we looked at each other, then the coats.
She started to tell me about her dad dying and how that foiled her plan to give away coats to the homeless this year. It seemed like this was a sign from the universe to slow down and listen so I did. We talked for about 15 minutes and when I left I knew this was a way we as a store could mourn Spike, honor the cashier's loss and do something very quiet and simple that made things just a little easier for
someone.
Within a day all the coats were gone. We've bought more and had some donated. I hope it helps.
Thanks and take care. Jarek"