A dear friend shared photos of a surprise visitor she found perched on her "terrasse" at the Executive House last week. It's been more than a few years since other CWEnders sent photos of hawk sightings (here and here), or since I observed one myself near Euclid and Washington. I was beginning to wonder if these raptors had found better hunting grounds elsewhere.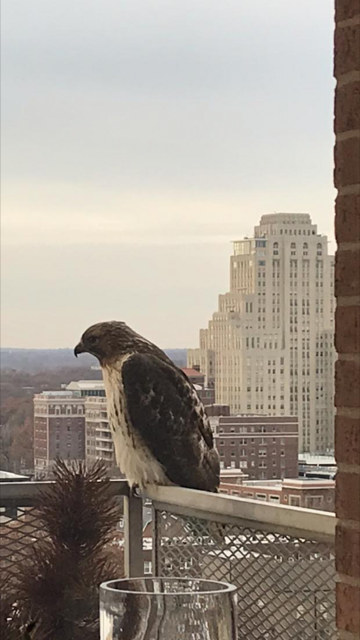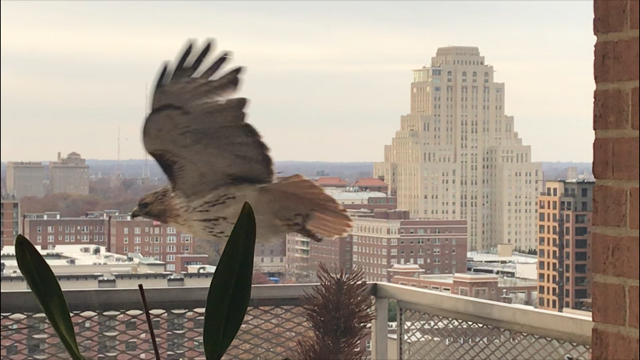 It would appear that what has become the new normal at street level—more activity with the addition of many new residents —has not affected this beautiful Red-tailed Hawk, who seems to be thriving.
Many thanks to my friend for allowing me to share these stunning photographs.