Reprinted with permission from McPherson STL editor Jack Grone: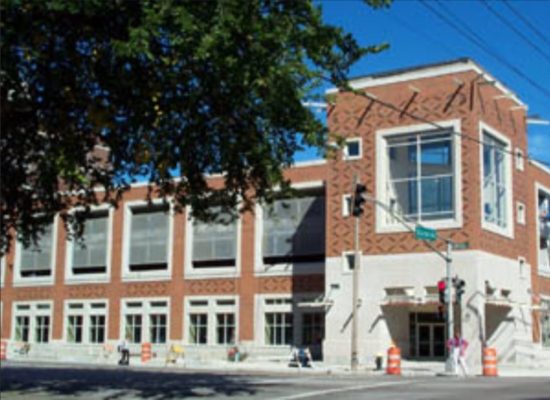 An irony of the 20-yr-old Argyle TIF for a CWE parking garage: even after the TIF expires in 2021, St. Louis schools still won't get any property taxes from the garage. It's worth $13.2 mln, but it's owned by the city. So it doesn't pay those taxes.
A SINGLE PARKING GARAGE in the Central West End is turning into one of the city's most expensive tax increment financing deals, keeping millions of dollars away from the St. Louis Public Schools.
The Argyle TIF, which helped pay to build a city-owned parking garage at the corner of Lindell Boulevard and Euclid Avenue, has diverted over $23 million in property tax and other types of taxes since its inception two decades ago, according to figures disclosed at a Board of Aldermen committee hearing this week.
McPherson first reported on the Argyle TIF in July. A follow-up story detailed how the TIF is part of an unusual arrangement that diverts tax money to help subsidize the debt of the city's Parking Division, which is overseen by Treasurer Tishaura Jones. (The Argyle garage, which opened in 2001, was supposed to have been funded primarily through the fees it charges for parking.)
TIFs are economic development tools that capture tax revenue  — from property, sales, payrolls and other sources — and use them to help finance projects including shopping centers, apartment buildings and hotels. The Argyle TIF district's boundaries are drawn in such a way that the vast majority of its tax revenue comes from the Chase Park Plaza hotel complex and attached condominium tower, a block west of the Argyle garage.
The Chase complex, which became responsible for its full share of property taxes in 2017 after 35 years of full and partial tax abatement, is now stuffing millions of dollars into the Argyle TIF fund each year. The latest figures show the TIF has captured $23.3 million in tax money, an increase of more than 30 percent from a year earlier.
The 2018 figures are contained in a presentation by officials at the St. Louis Development Corp., the city's development arm.
A solution coming soon?
Under state law the Argyle TIF will expire at the end of 2021, and any money remaining in the TIF fund at that point will be disbursed to the school district, the city's parks and libraries, the city's general fund and other public entities which are normally entitled to its tax money.
Officials in the Treasurer's office and 28th Ward Alderwoman Heather Navarro told McPherson in July they want to devise a way to free money from the TIF ahead of 2021, so the schools and other entities receive it sooner. It's possible such a move could come during the current aldermanic session, which runs until next summer. The Treasurer's office and Navarro did not respond immediately to requests for comment for this story.
The Argyle is one of the oldest of the city's more than 100 active TIFs. Its unusual, open-ended financing structure is a key reason it has mushroomed into one of St. Louis's biggest TIF deals, even though the core project it funded — a parking garage with about 460 spaces and a public library branch on the ground floor — is small compared to other projects.
The Loughborough Commons shopping center on the city's southern edge, for example, has over 200,000 square feet and is anchored by a Schnucks supermarket and a Lowe's home improvement store. That TIF has captured just $14.9 million in taxes since it was approved in 2005, the city's records show. That's far less than the Argyle.
In downtown St. Louis the Park Pacific, a 230-unit apartment building with an attached garage, has captured just $3.1 million in taxes since aldermen approved its TIF in 2006, city records show.