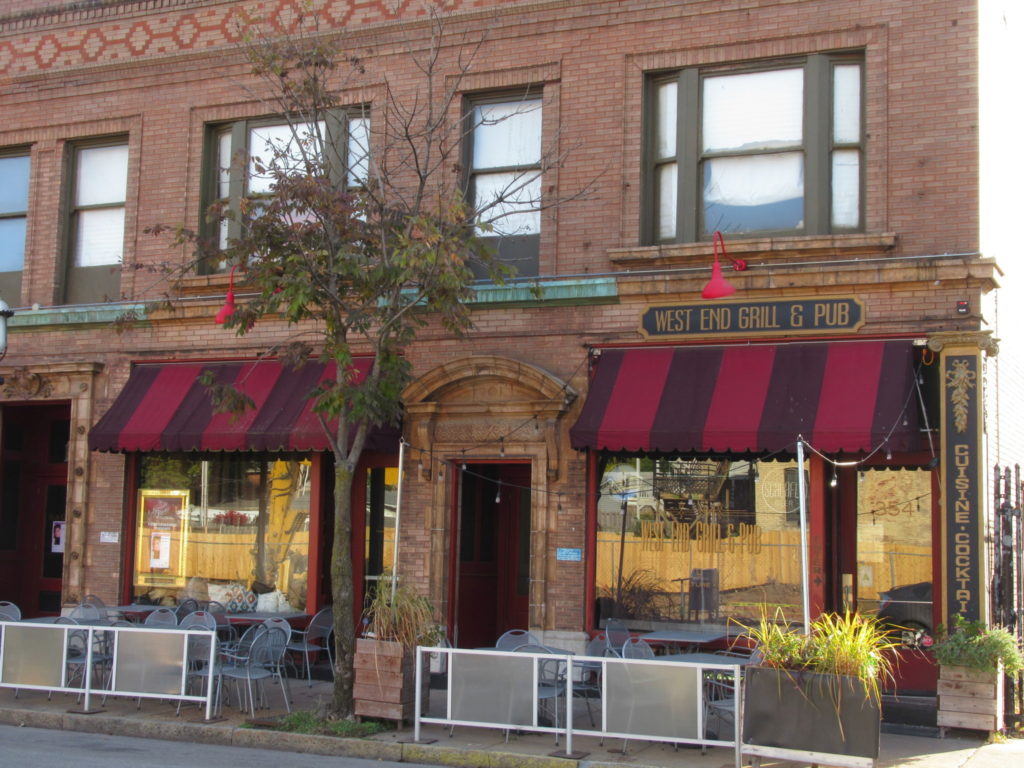 Any time I mention The West End Grill & Pub, people have something wonderful to say about it. Whether it's the outstanding mussels (which I've been told patrons insist NEVER be pulled from the menu), or the welcoming atmosphere at the bar, WEGAP has been a favorite neighborhood haunt since it's debut 10 years ago.
Knowing two of the four owners, CWEnders William Roth and Neill Costello (the other two are Henry Arciniega and Benet Schaeffer), it was not surprising to learn they are celebrating their 10-year anniversary by hosting a Friendsgiving next Wednesday, November 21. In the spirit of Thanksgiving, the event will benefit No Kid Hungry, a national nonprofit campaign working to solve problems of hunger and poverty in the United States and around the world.

WEGAP's Friendsgiving dinner menu includes roasted butternut squash salad, roasted fresh turkey with mashed potatoes, Brussels sprouts-bacon stuffing, cranberry relish, and pumpkin pie for dessert. The cost is $39 per person ($10 will go to No Kid Hungry).
To reserve your seat at the table, please call 314-531-4607.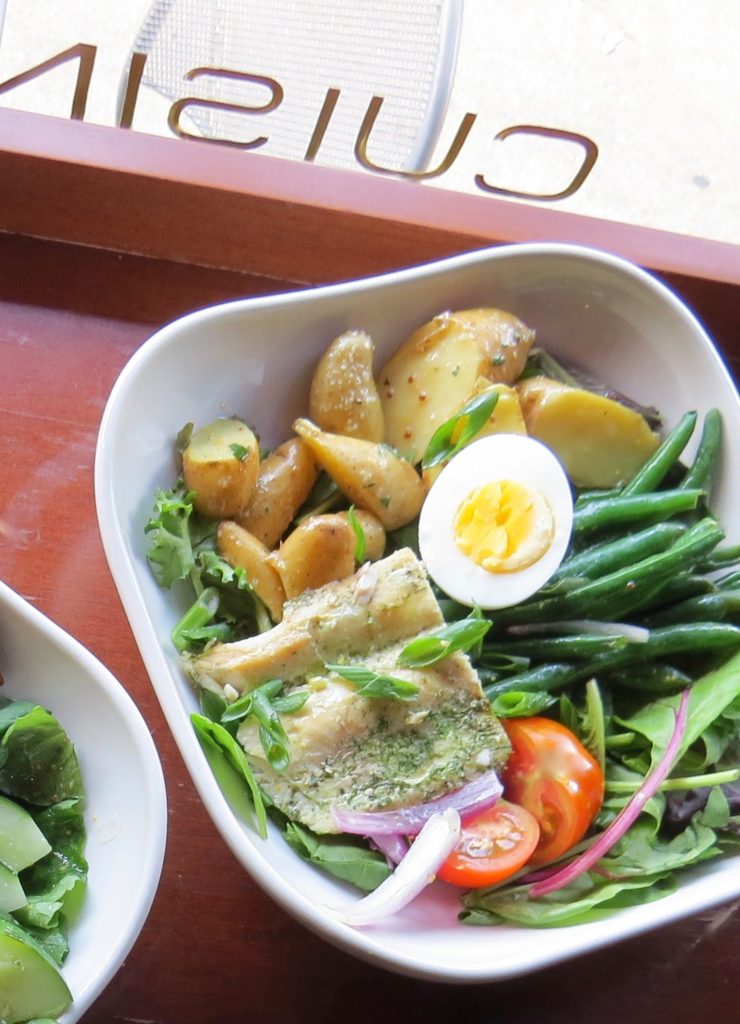 The restaurant is open daily for lunch, dinner, and brunch on Sunday. (View the menu here). When I stopped in for lunch recently, I thoroughly enjoyed the delicious house-smoked trout niçoise salad, $10.95, shown above.
The West End Grill & Pub hosts weekly events including Trivia Night on Mondays from 7:30 to 9, Steak Night on Tuesdays where each week a different cut of beef is offered at a special price, wine specials on Wednesday, and Oyster Night on Thursdays from 4 to 7 at the bar.
The restaurant adjoins the Gaslight Theater which makes it a perfect place to enjoy dinner before an Actors' Studio or Cabaret performance, and gather at the bar afterwards to raise a glass to the performers you just watched on stage.
Succeeding in the restaurant business is extremely difficult, but it appears West End Grill & Pub has found the secret sauce. Here's to many more anniversaries.
West End Grill & Pub, 354 N. Boyle, Open Sun. 11 a.m. to midnight, Mon. to Sat., 11 a.m. to 1:30 a.m., (314) 531-1607.