The 2018 Holiday Season kicks off tomorrow with two outstanding events you won't want to miss. Read on: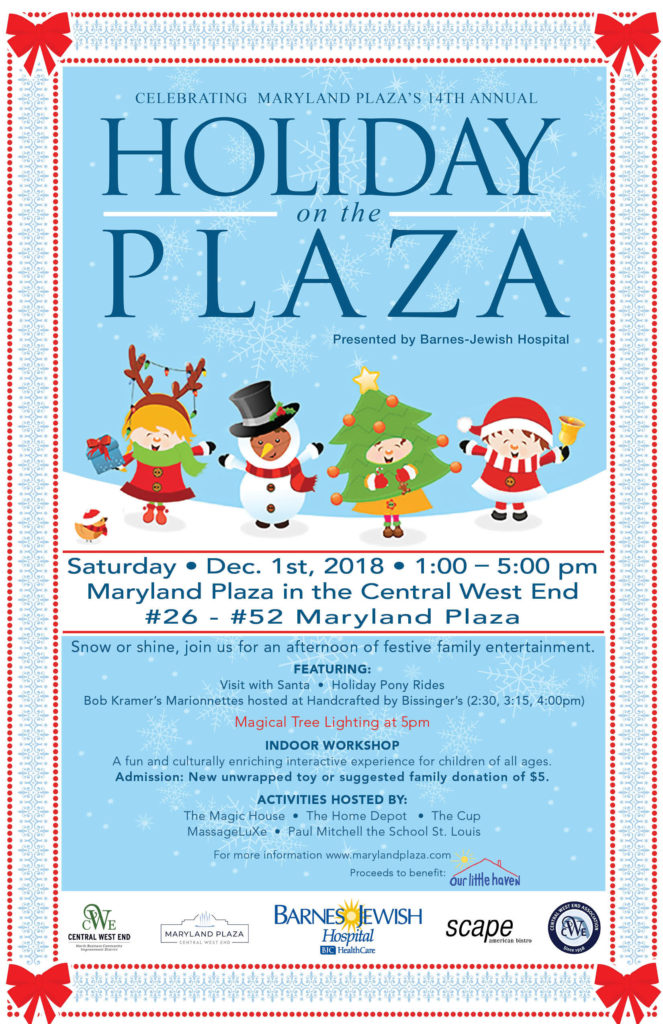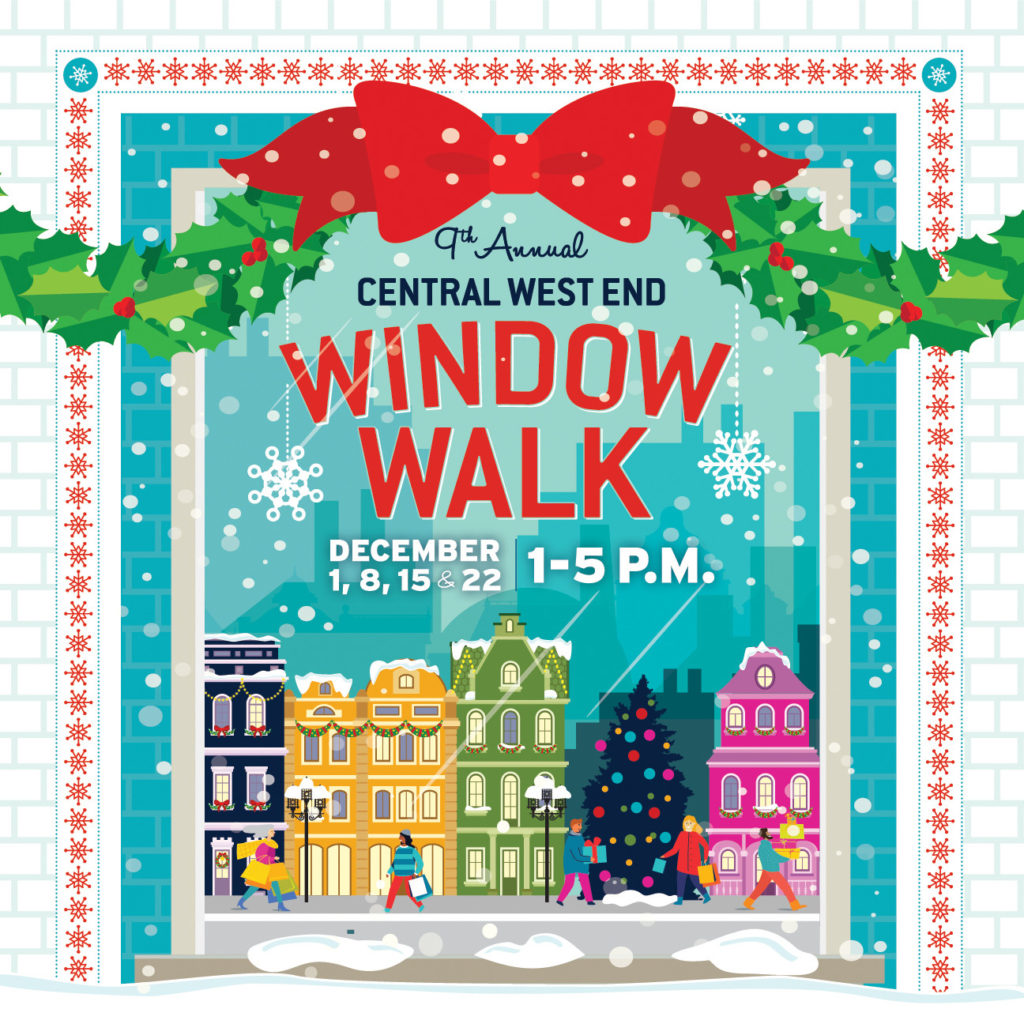 Experience the magic of the holidays at the Central West End's annual Window Walk, now in its 9th year.
Window Walk is a month-long celebration highlighting the many wonderful attributes of the holidays in the CWE, with Holiday fun every Saturday in December. Visitors are invited to stroll amidst elegantly decorated windows while shopping at boutiques, enjoying seasonal libations and delicious meals at local restaurants.
When visitors come to the CWE this holiday season they can count on free two-hour parking at the Argyle Garage, located at 225 N Euclid Ave, and at 435 N. Euclid Ave. Parking Lot, just north of McPherson, (anytime Friday through Sunday). No validation is necessary—the two hours will be discounted upon leaving.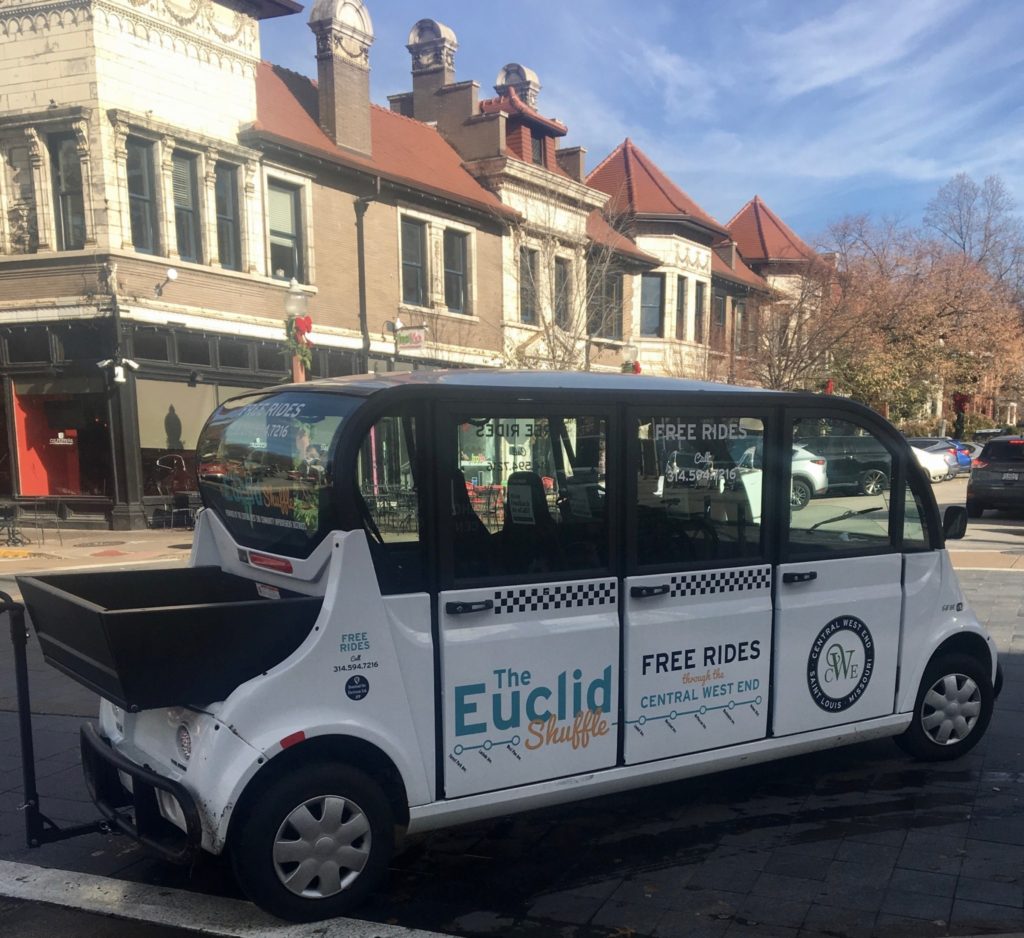 Also The Euclid Shuffle, a five-passenger electric cab is providing free on-demand mobility service throughout the CWE. Visitors can use the service by hailing the cab, by calling 314-594-7216, or by requesting service via the "Electric Cab" App  (green eCAB icon, first one that pops up in app store). Visitors to the CWE can hop aboard The Euclid Shuffle and receive FREE rides to/from their destination in the neighborhood. The Euclid Shuffle will be available:
Thursdays & Fridays: 5-10 p.m., Saturdays: 1-10 p.m., and Sundays: 1-8 p.m.