The much anticipated culmination of the day-long Halloween festivities last Saturday was the annual "adults only" costume contest—always a spectacle. The competition was stiff with over 50 entries and many over-the-top costumes, each vying for the top prize. An extremely engaged crowd gathered around the Main Stage and helped judges choose the top 10, and eventually the top 3 prize winners, with their cheering and enthusiastic applause.
Judges were Ed Brock, proprietor of Johnny Brock's Dungeon, CWEnder Jim Espy, Busey Bank's Romana Gracanin, RFT's Cathleen Criswell, and CWE Scene's Erica Lembo.
Sponsors included Busey Bank, Washington University Medical Center Redevelopment Corporation, Citizen Park, Lofts@Euclid, Straub's, Shriner's Hospital for Children, Riverfront Times, Johnny Brock's Dungeon, and St. Louis Earth Day.
The always-entertaining emcees for the evening were Trish Bush and Jeremy Corray, below.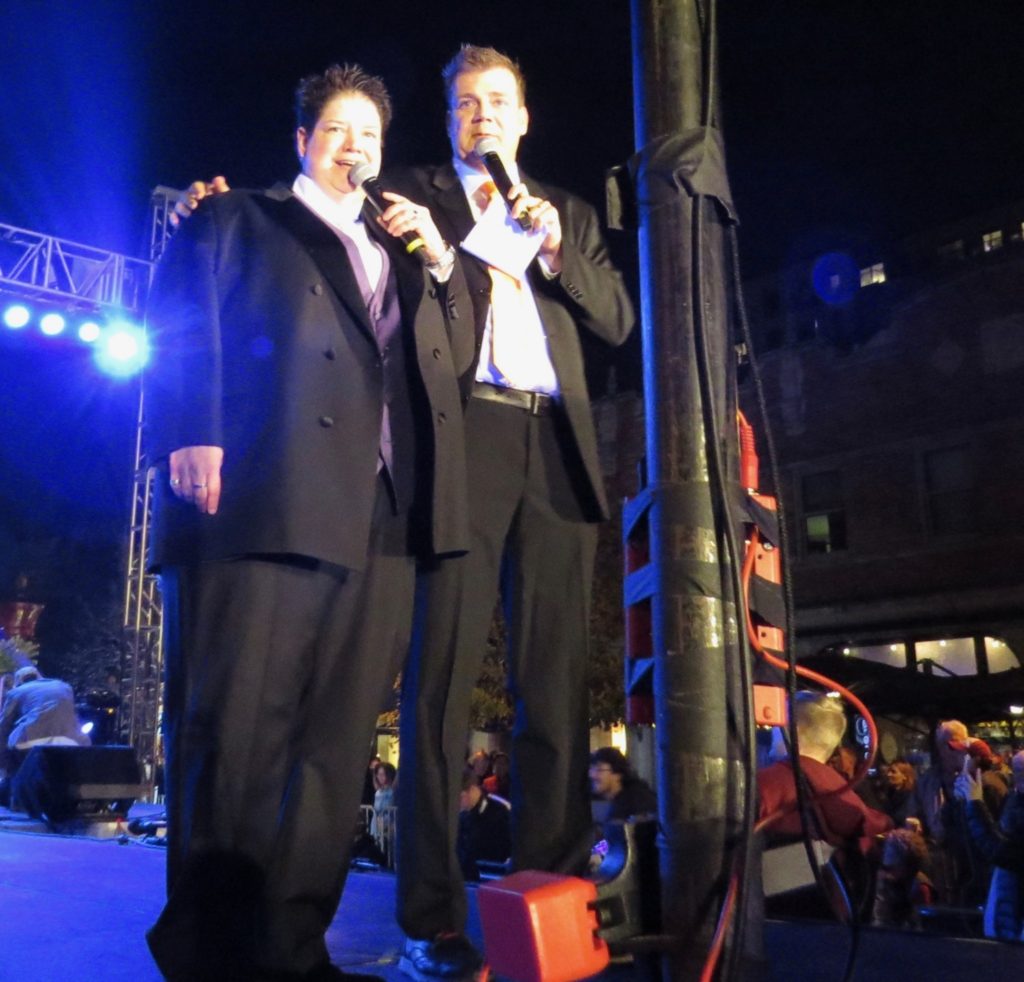 First Place and a $2500 prize went to Optimus Prime, below. This amazing costume was not only the judges' favorite, the audience cheered wildly each time he appeared on stage.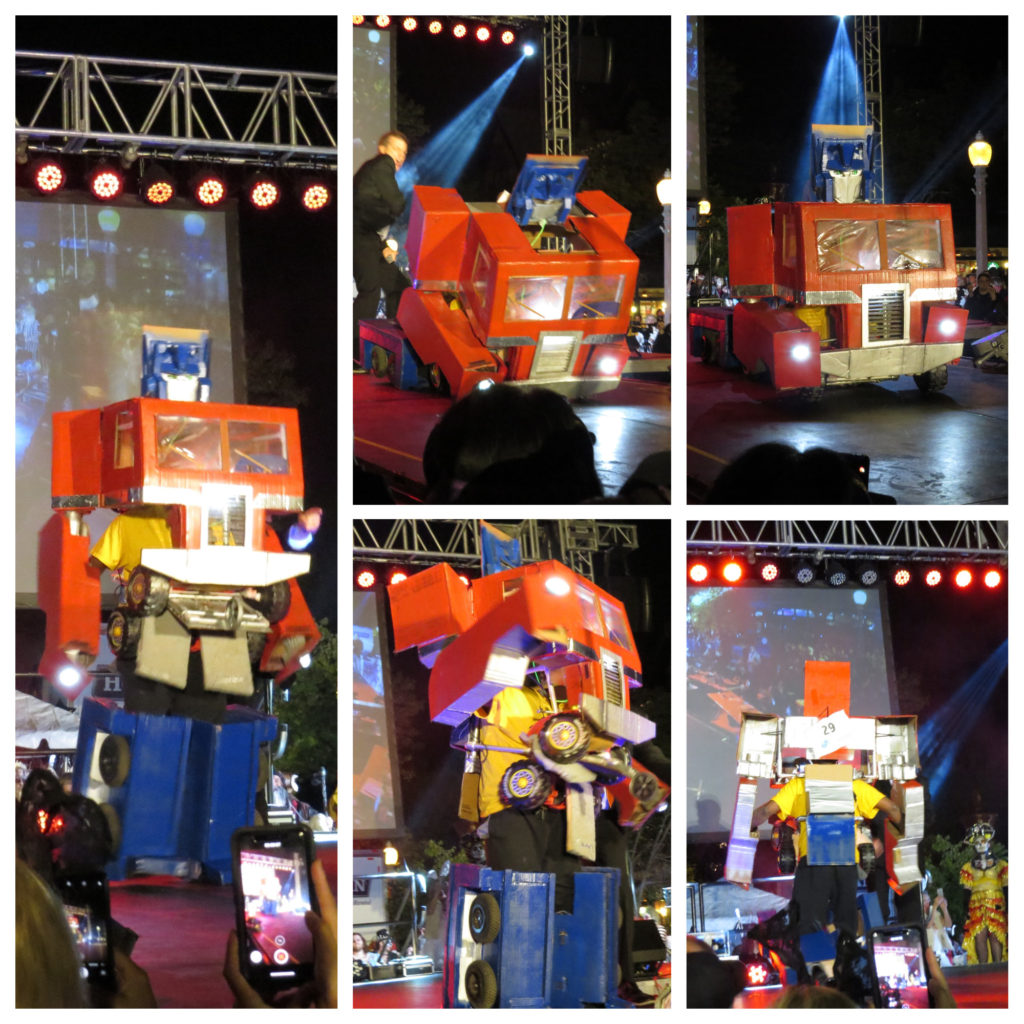 Second Place winner and a $1,000 prize went to the elaborate Playboy Club, below.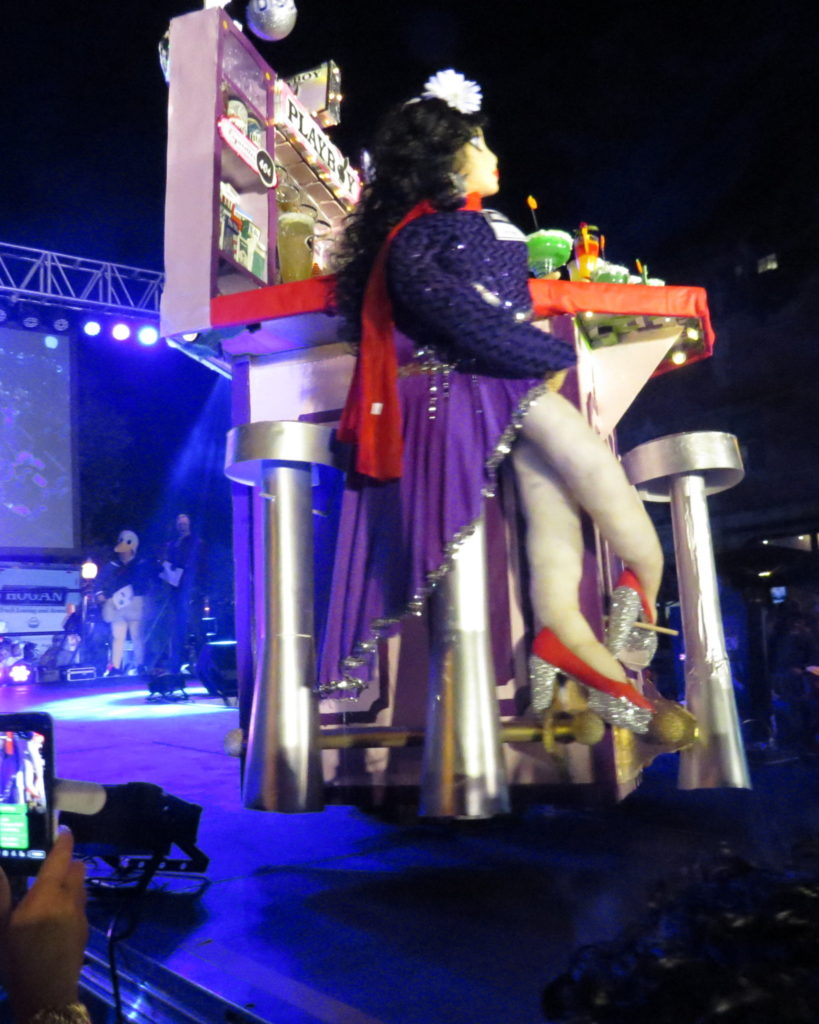 And 3rd Place went to The Outhouse, below, which earned a $500 prize. An added feature of this year's event was behind-the-scenes reporter Mitch Perry-Cox, below left, whose interviews with contestants before they hit the runway were projected onto the main screen.
Vixens of DC Comics: Poison Ivy and Cat Woman, below, were among the top ten finalists.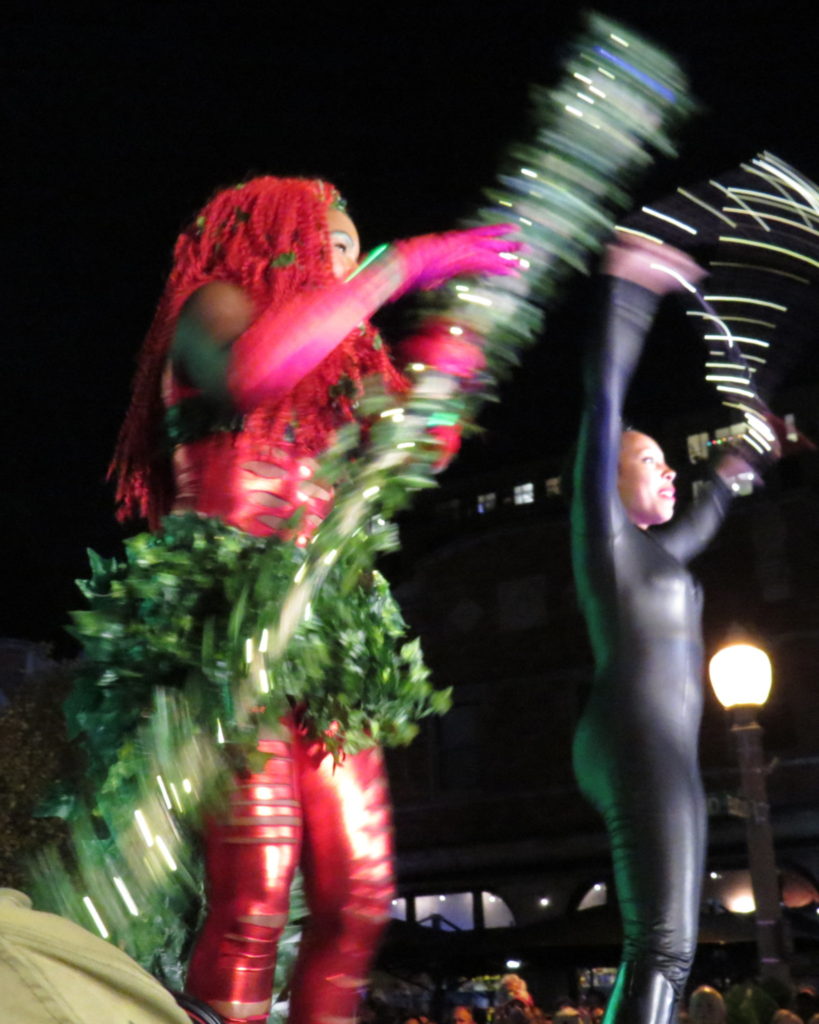 Dorothy and Toto lead the Wizard of Oz characters down the runway, below.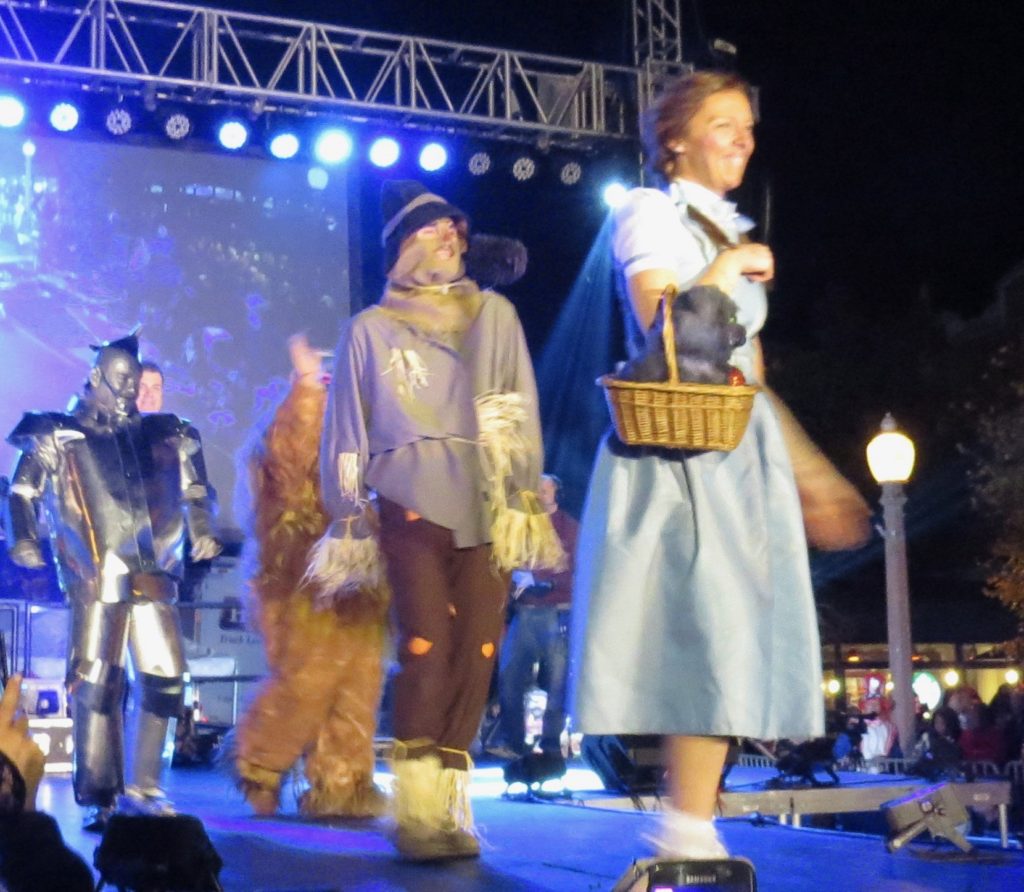 Loaded Fries, below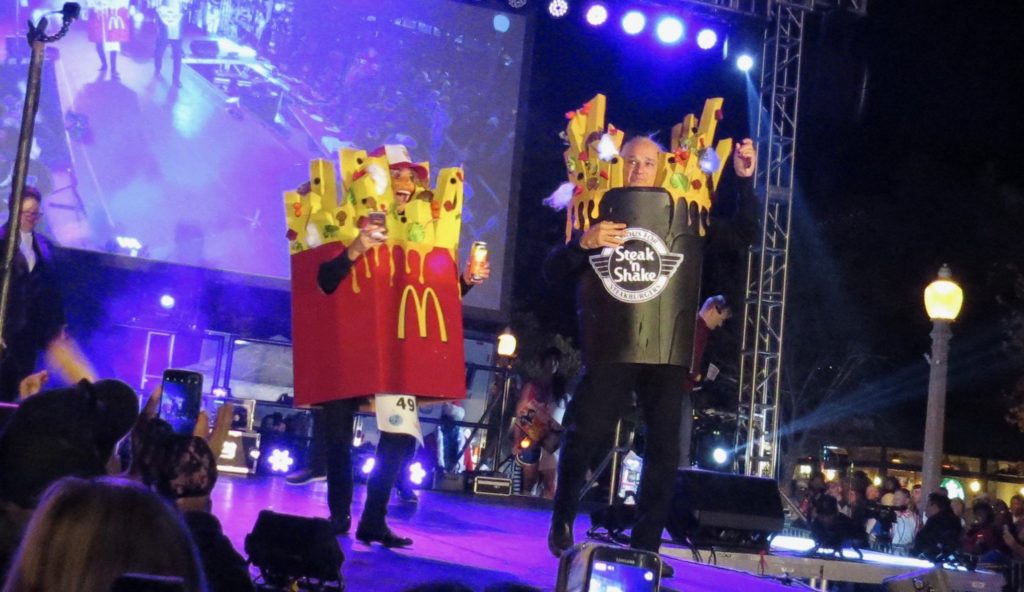 Lord of the Dance, below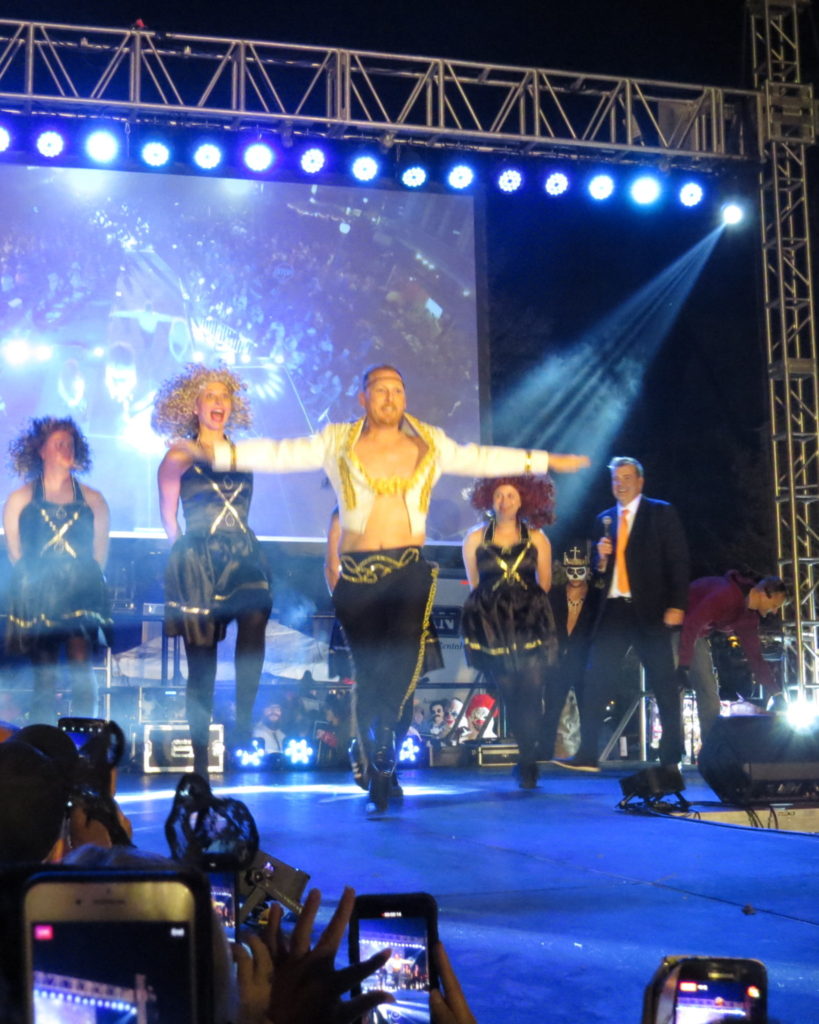 The Grinch and Cindy Lou Who, below
Wendy's/McDonald's Nightmare, below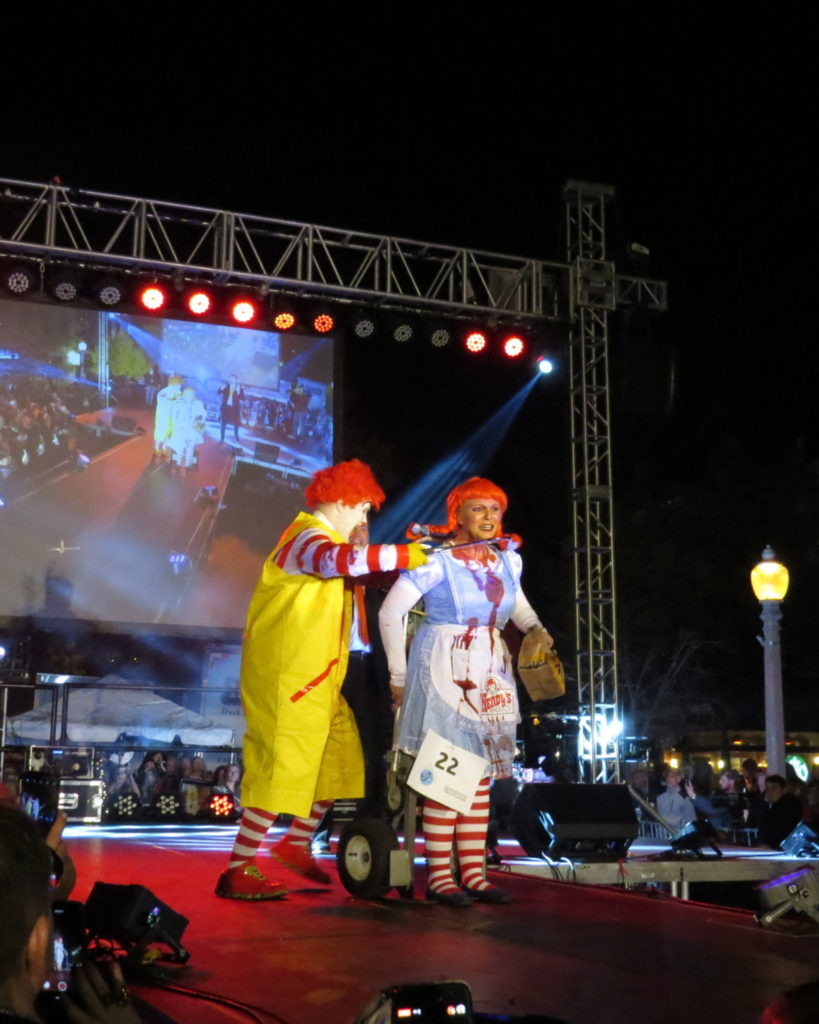 And finally Mad Max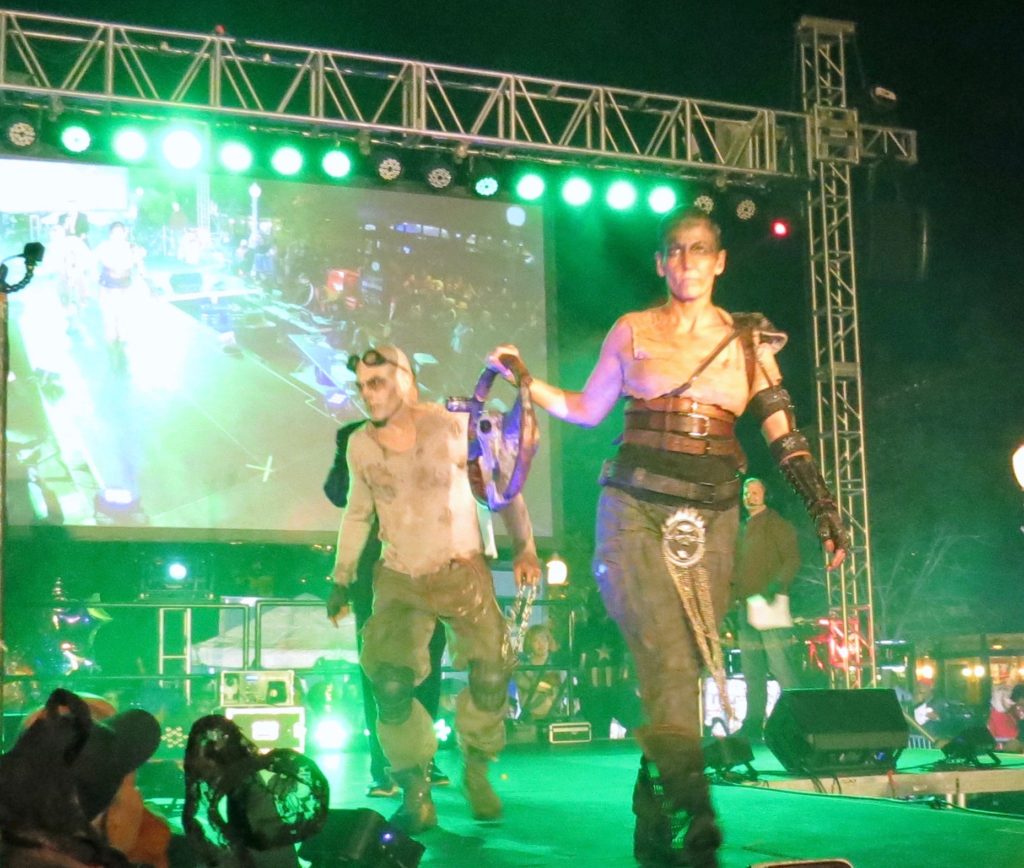 Next up: More costumes and snapshots from the after-party.