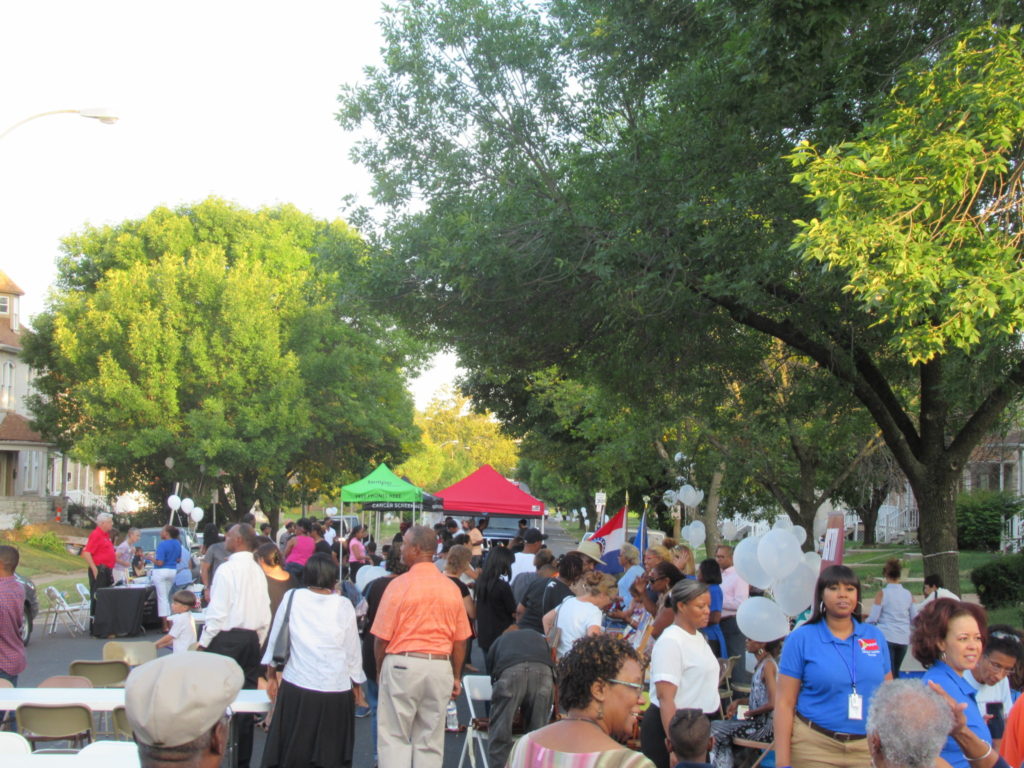 On Tuesday October 2, approximately 400 people gathered on the 4200 block of Delmar to celebrate National Night Out. In addition to bringing a diverse group of neighbors together to socialize and celebrate community, that event provided an opportunity to inform residents about the benefits of a proposed new SBD, the North Central Special Business District (see map below).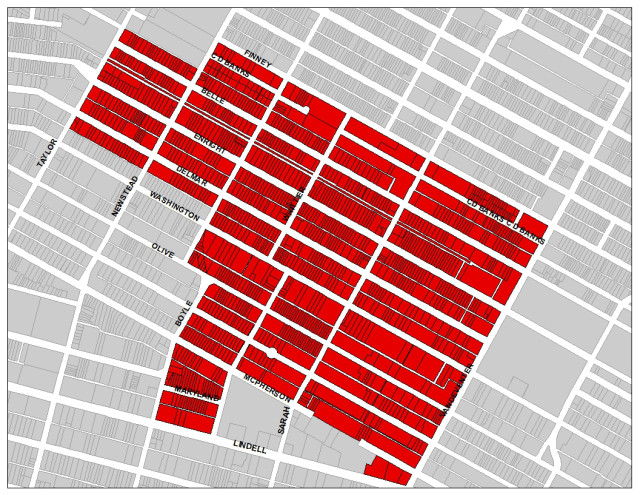 The boundaries for the proposed SBD stretch from Vandeventer west to Taylor, and from Finney south to Lindell, spanning the Delmar Divide.
18th Ward Alderman Terry Kennedy, who introduced a resolution in the Board of Aldermen to create the North Central Special Business District in September, is in the process of scheduling a public hearing on the proposed legislation.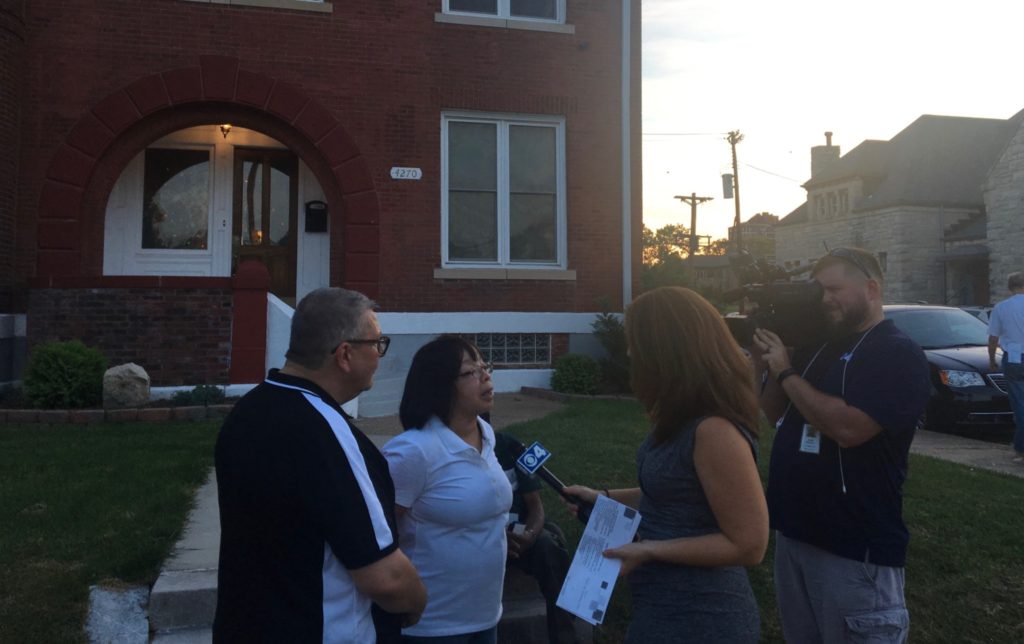 Organizers who have been laying the groundwork for this initiative for the past two years include residents Eric Kyser, left, and Judith Arnold, middle, a 30-year resident who is a master level urban planner. In the photo above they are being interviewed by KMOV reporter and CWE resident Alexis Zotos.
Others residents who serve on the planning committee are Will Roth, Dana Scott-Person, Catherine Knights, and Vanessa Fischer.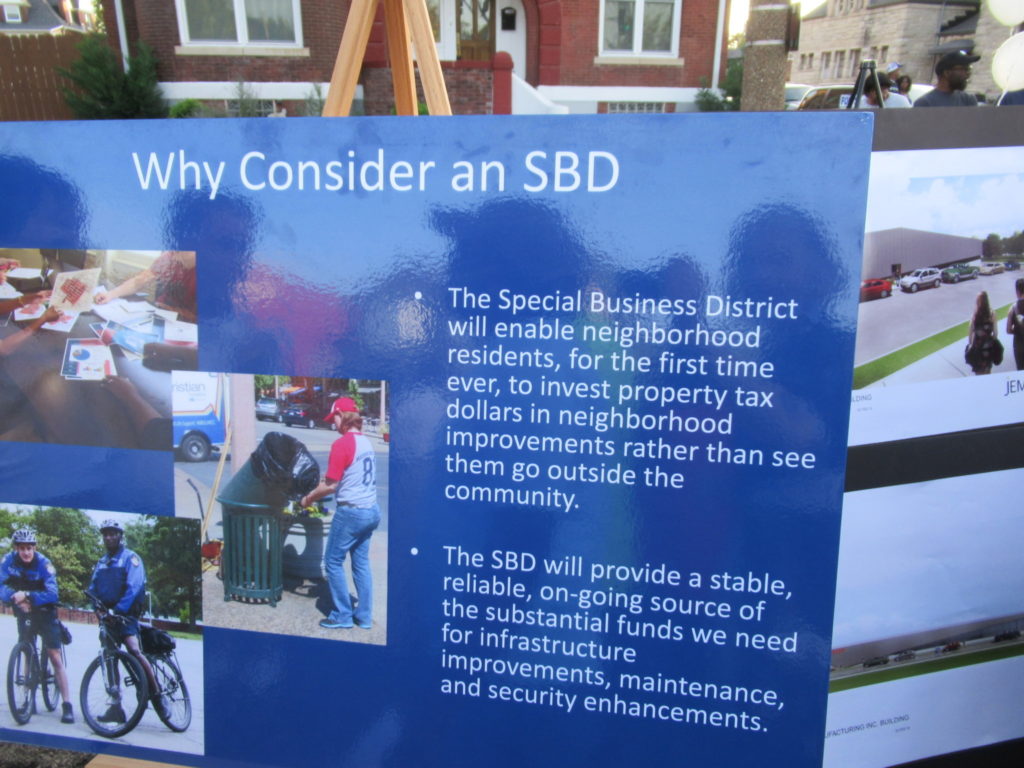 The poster above provided a succinct explanation about what an SBD is and what it does. Judith Arnold said that the overwhelming concern among residents gleaned from conversations or surveys is the need to address safety and security.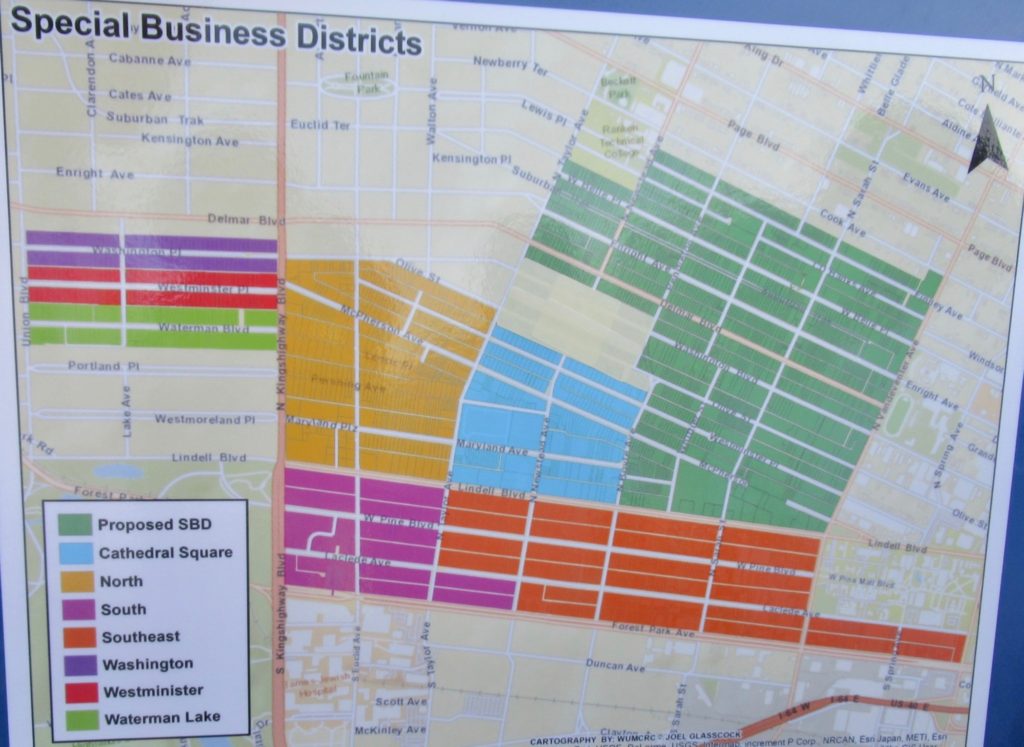 A color-coded map of existing SBDs in the CWE. The proposed North Central SBD is shown in green.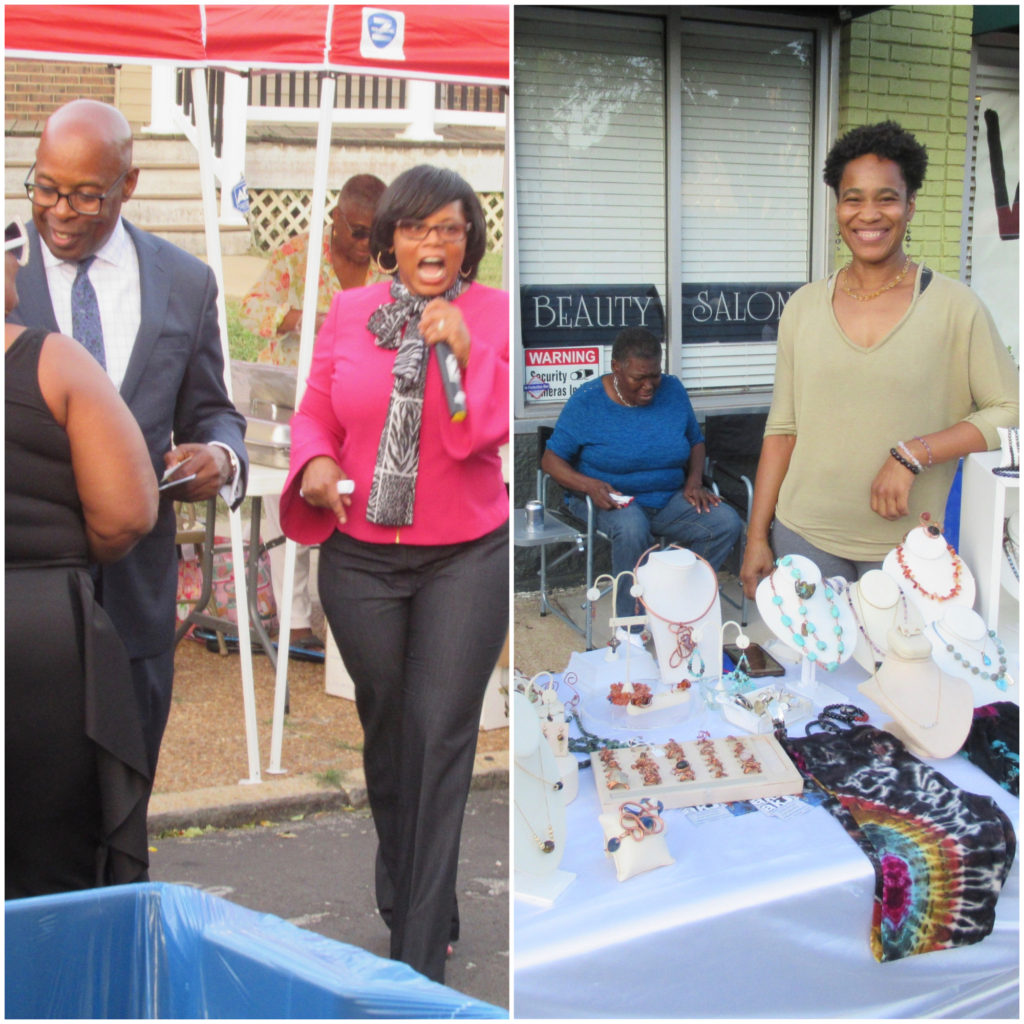 Left: Director of Public Safety Jimmie Edwards, left, and State Senator Jamila Nashid  welcomed the crowd. Right: Tiffanie Brooks Walker, creator of AKJ Jewelry and co-owner of Sho Off Car Wash at Olive & Newstead.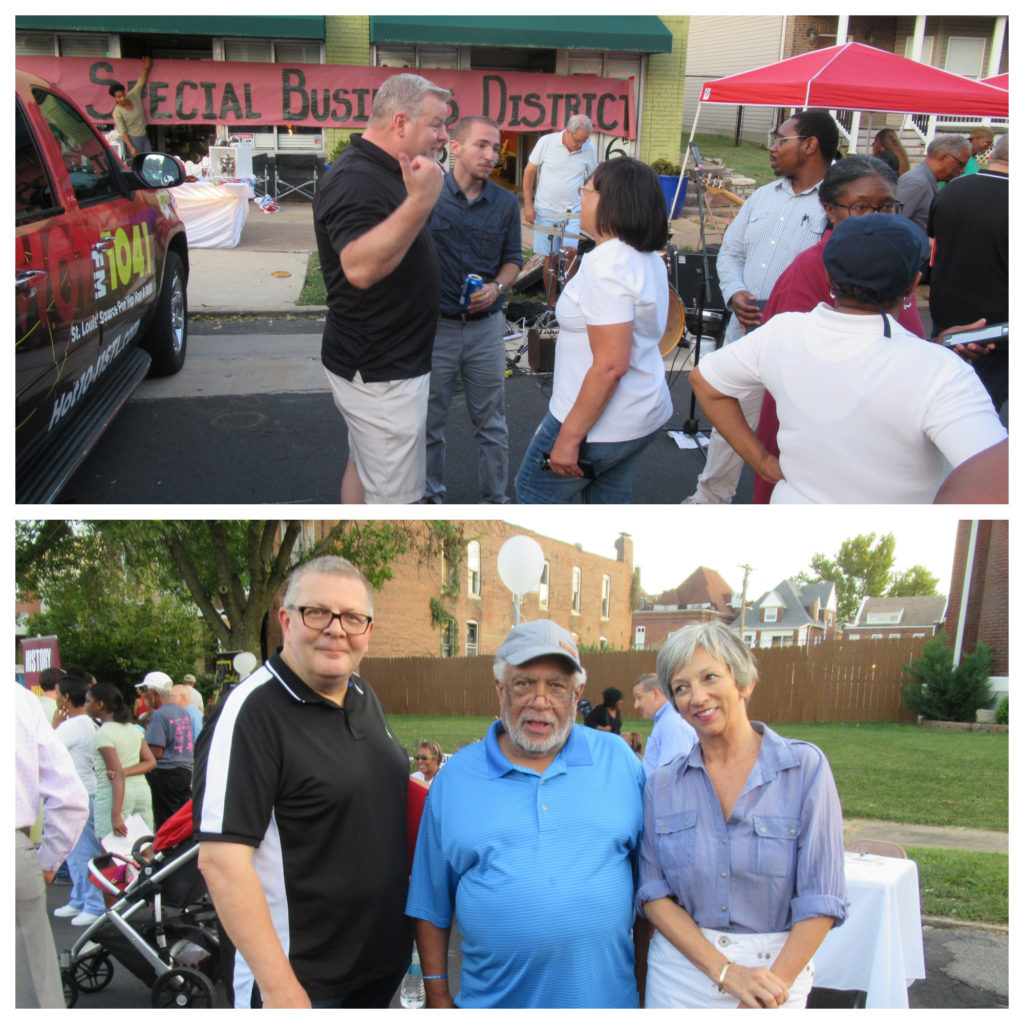 Top photo: Jim Whyte, Executive Director of the Central West End Neighborhood Security Initiative, speaking with Luke Henson, Community Development Manager on the staff at WUMCRC, and Judith Arnold. Bottom photo: Eric Kyser, Pastor James Ivan of Samaritan United Methodist Church, and Luciana Borbely.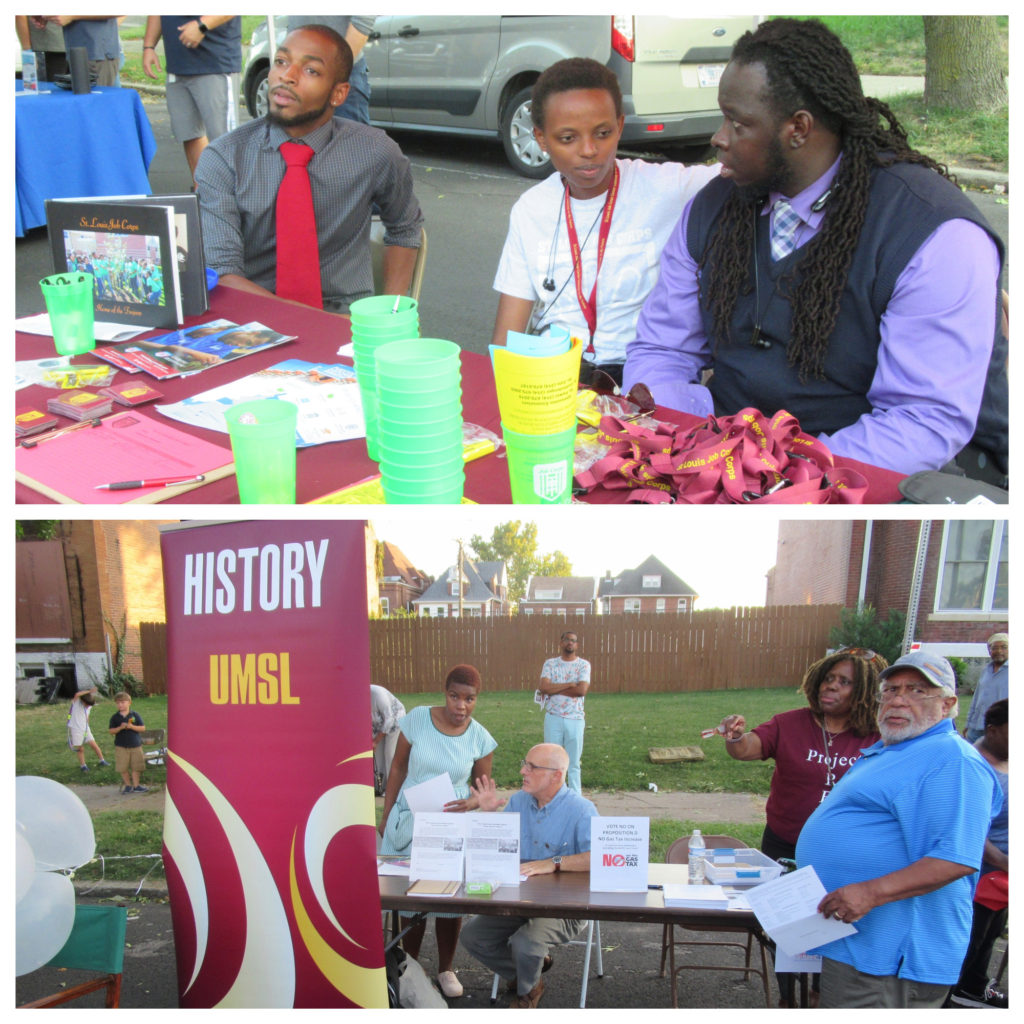 Several organizations had informational booths at the event including the Job Corps and UMSL, above.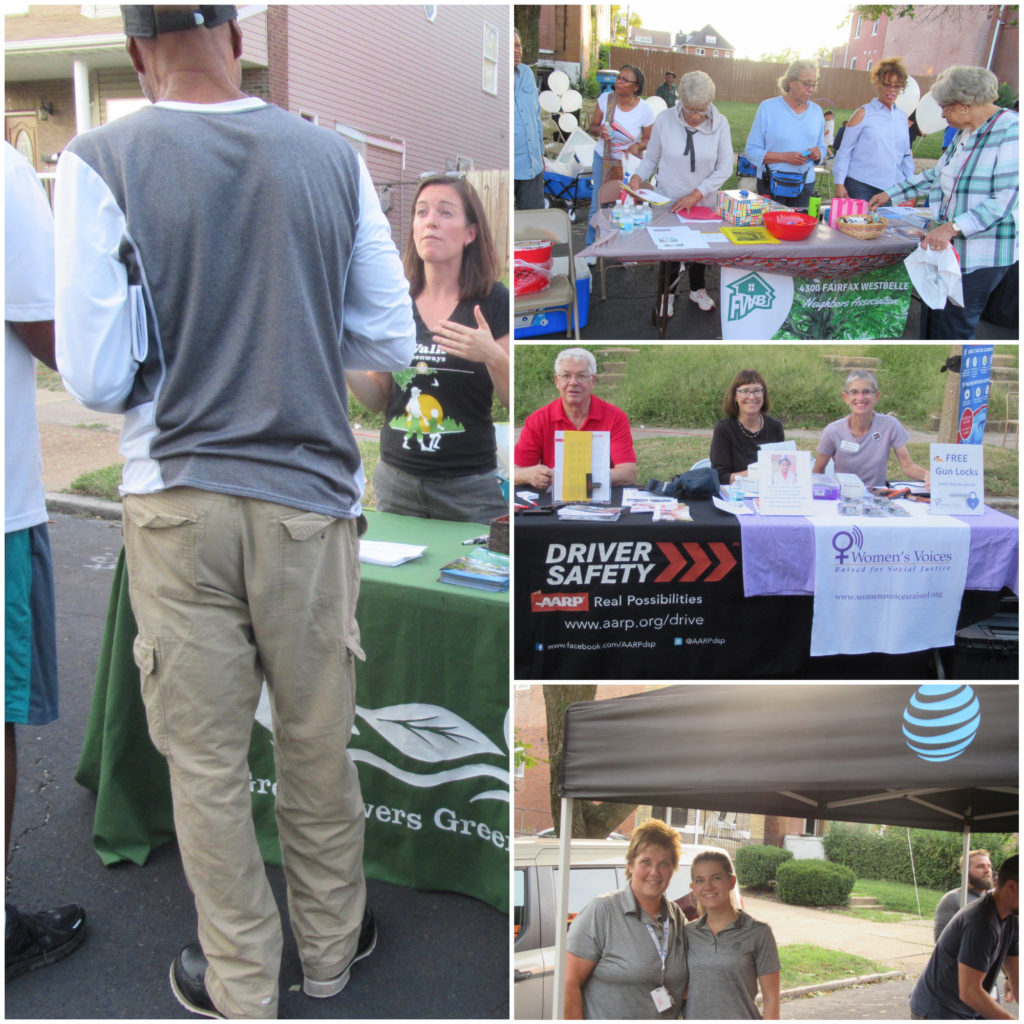 Other exhibitors included Great Rivers Greenway, left, there to discuss the possible development of a new greenway along the Hodiamont Tracks. (Stop by Pop-Up Greenway on the Tracks Saturday 10/27 from 2 to 4 on the Hodiamont/Suburban tracks between Cabanne & Academy). Top right, 4300 Fairfax WestBelle Neighbors Association, middle, AARP and Women's Voices Raised who offered free gun locks, and bottom, employees of AT&T.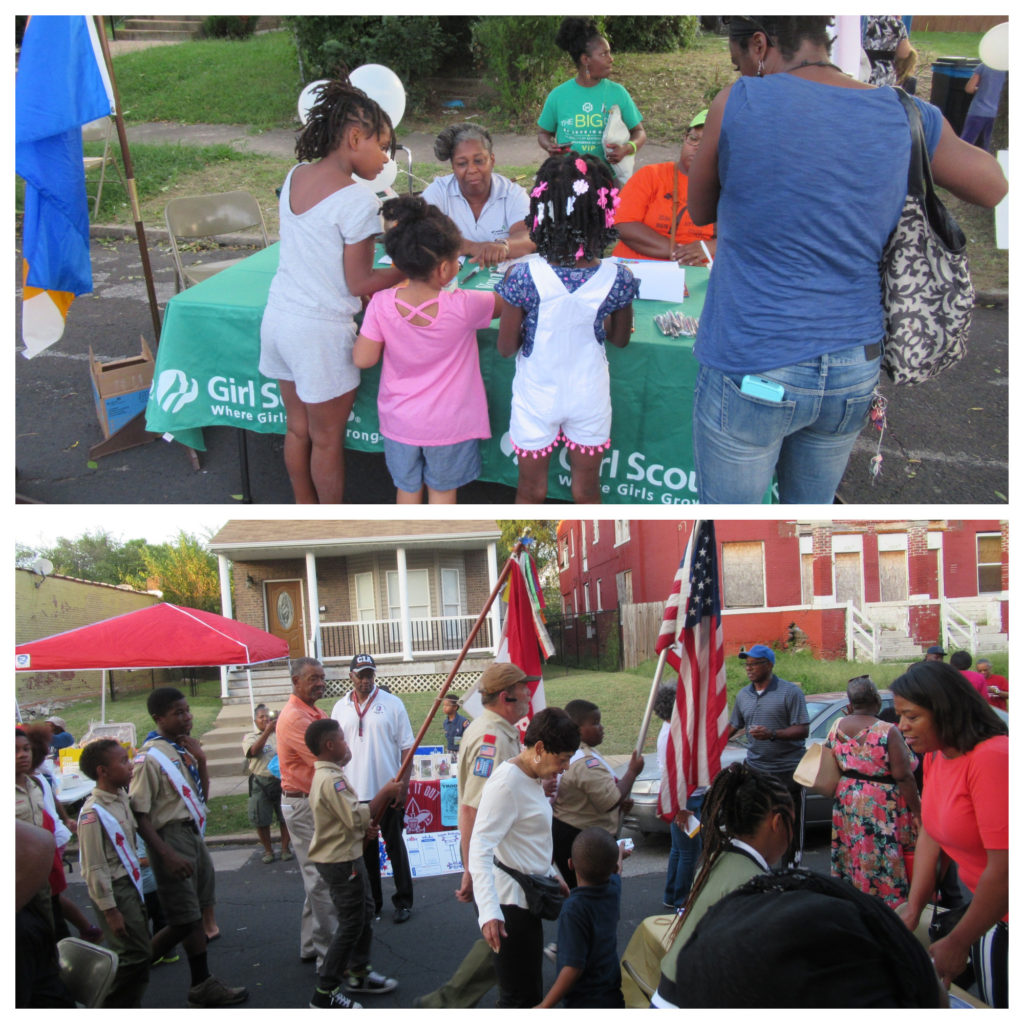 Top photo: Three sisters gathered Girl Scout information. Bottom photo: A neighborhood Boy Scout troop paraded through the crowd.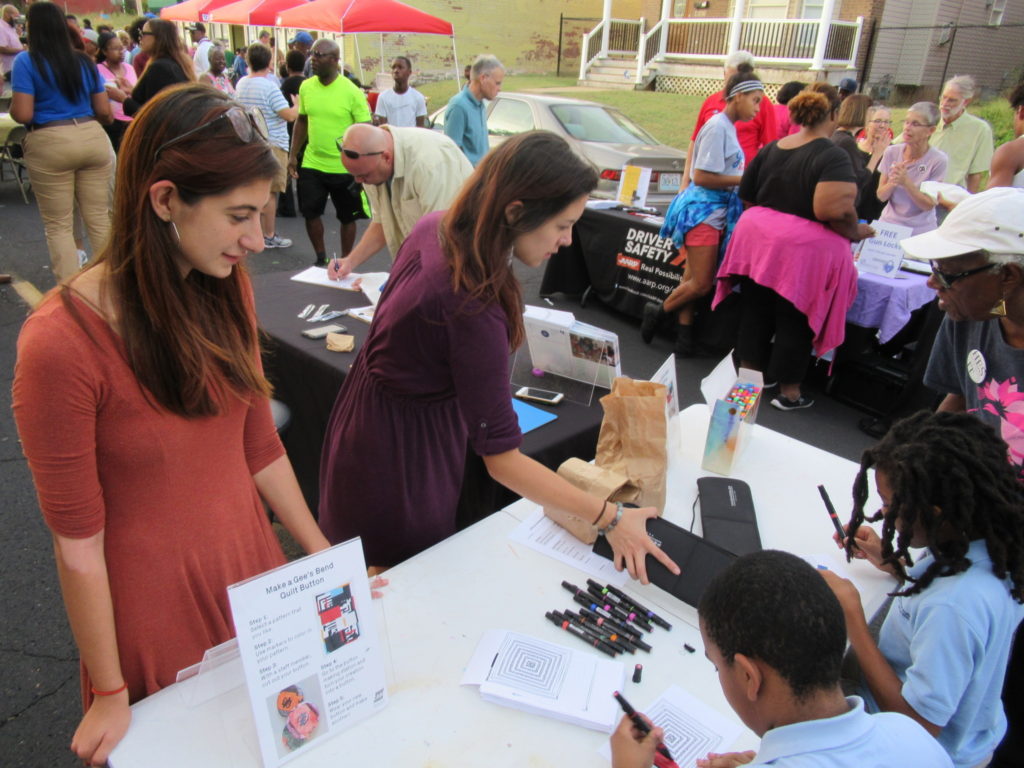 Contemporary Art Museum staff members offered kids an opportunity to color a Gee's Bend Quilt button. When I asked the young man in the photo if he knew what Gee's Bend Quilts were, he said, "Yes, but the sample looks more like a Modigliani."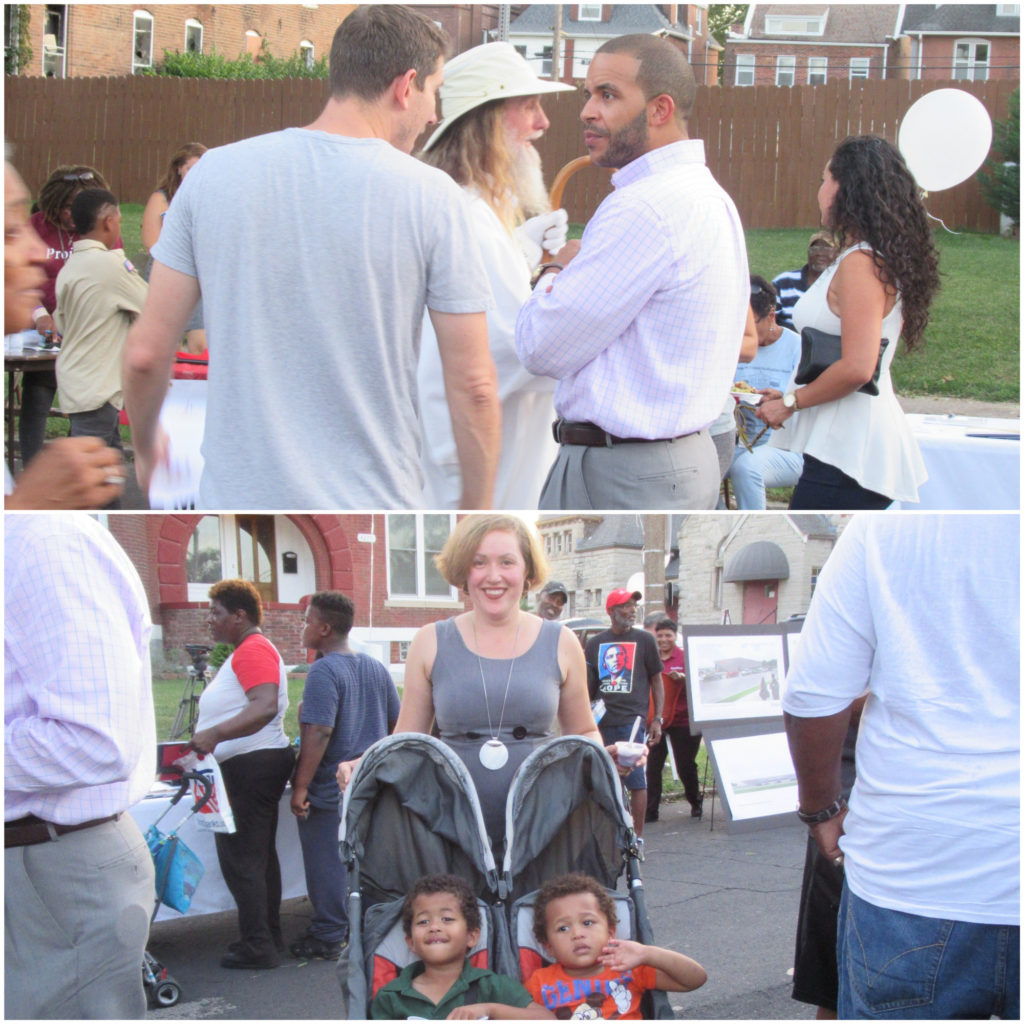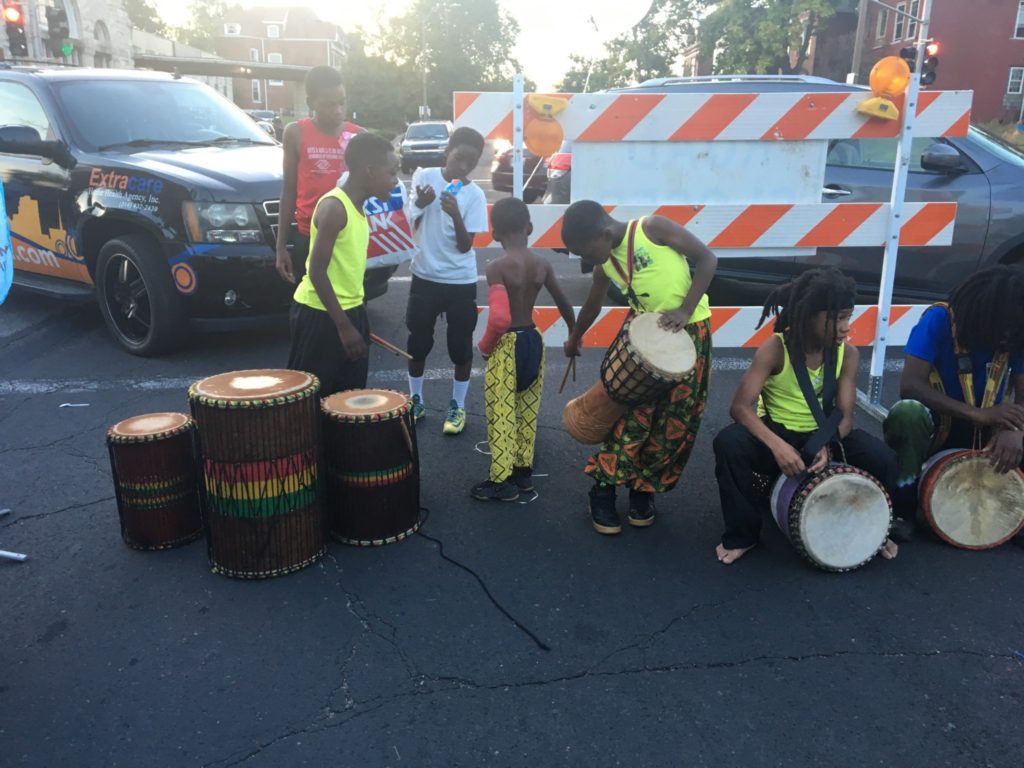 Students from the Jahfi West African Dance School waiting to perform, above, as the evening's festivities drew to a close. Organizers were thrilled with the turnout and enthusiasm from those who stopped by. It's hoped that the proposed SBD will be the catalyst for community engagement bridging the Delmar Divide, and for many more social occasions in the future.