Two weeks ago organizers of BookFest STL— Left Bank Books, Left Bank Books Foundation and the CWE North Community Improvement District —brought a stellar roster of authors to town for this year's event, the second in what is sure to become a CWE tradition. Some were familiar names from best seller lists or recent reviews in national publications, and one, actress and now author Sally Field, has such name recognition that all 200 VIP tickets to her Friday night talk sold out quickly.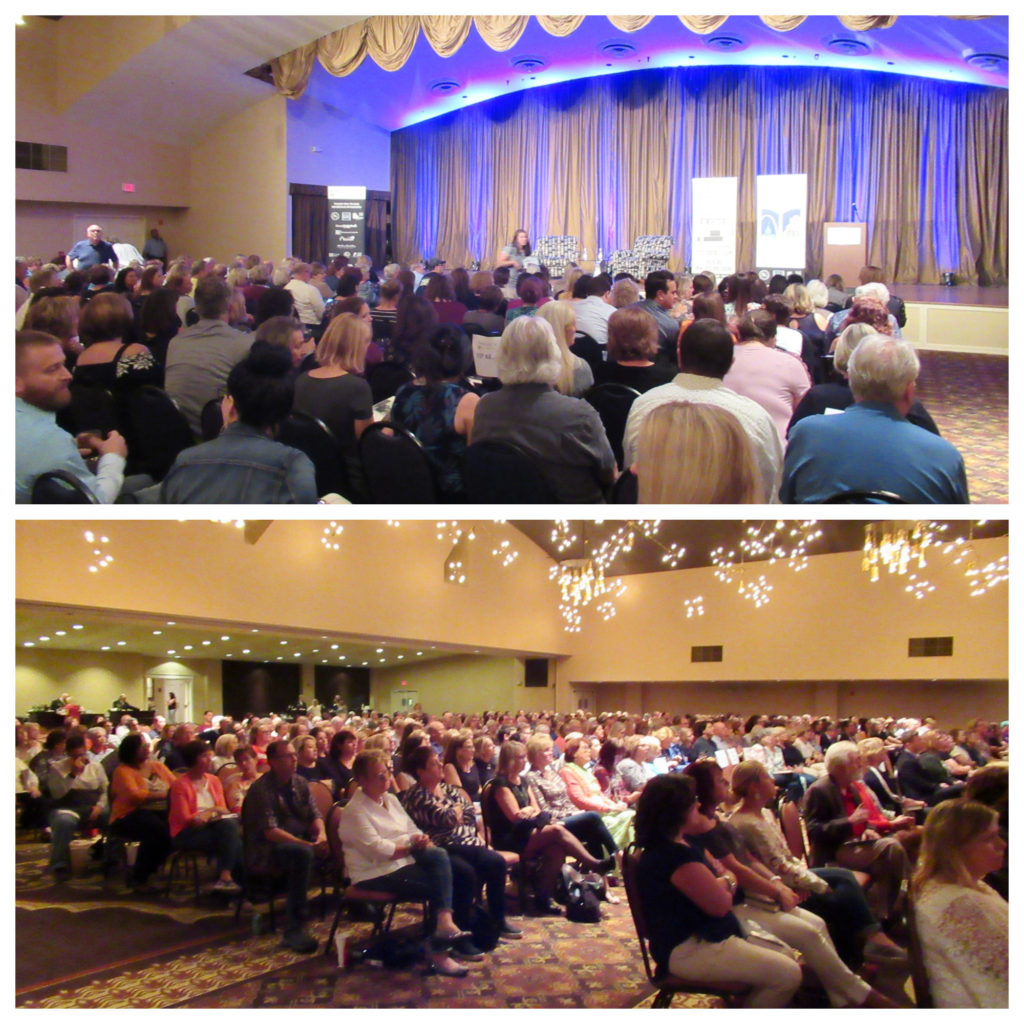 Sally Field chose BookFest STL as the 2nd stop on her tour for her just published memoir In Pieces. The event drew approximately 800 people to The Chase Hotel's Khorassan Room Friday evening.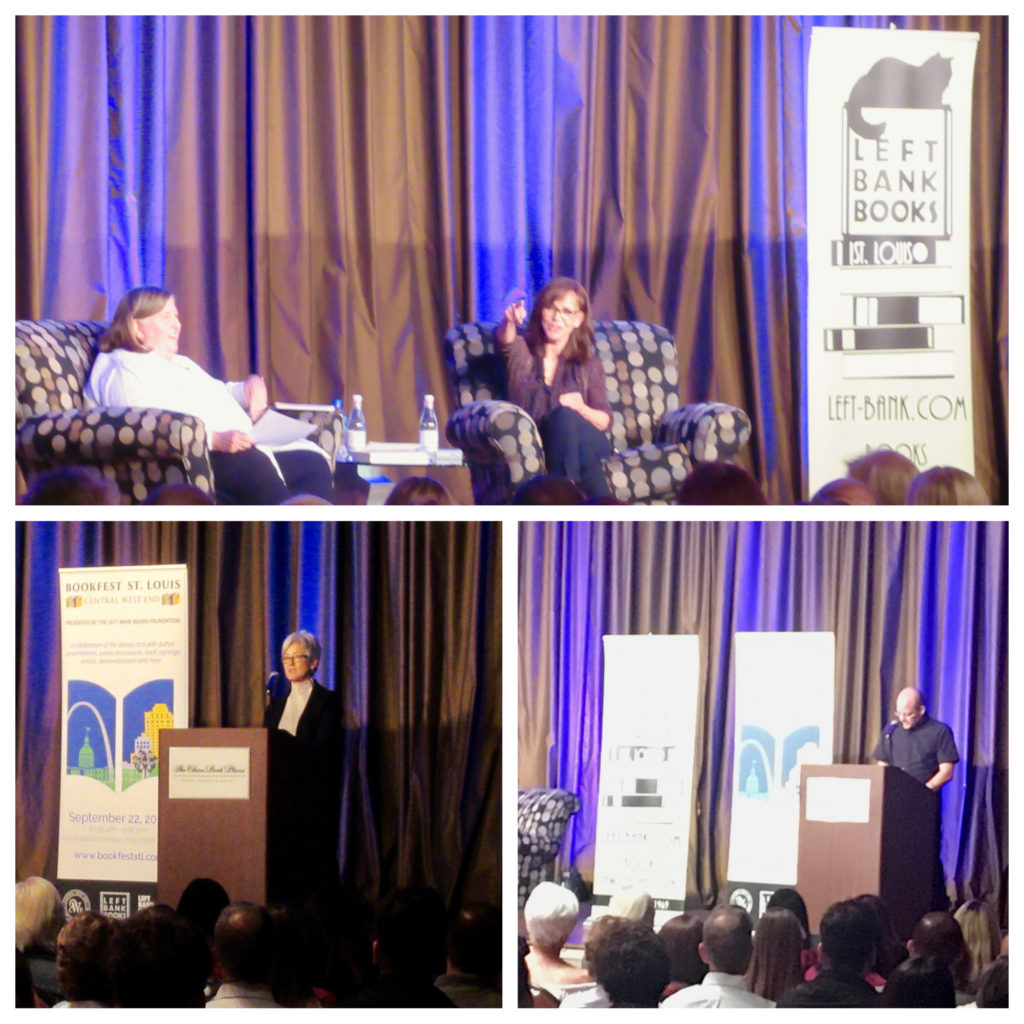 The energy was palpable as people found their seats  (VIP ticket holders were front and center) for "A conversation with Sally Field" led by local author Kathleen Finneran. When the actress read from her memoir she connected with the audience so intimately, it was as if she was speaking to each one of us individually. Finneran also relayed questions submitted in advance from the audience.
Left Bank Books proprietors Kris Kleindienst welcomed the crowd and her husband Jarek Steele, right, introduced Field and Finneran.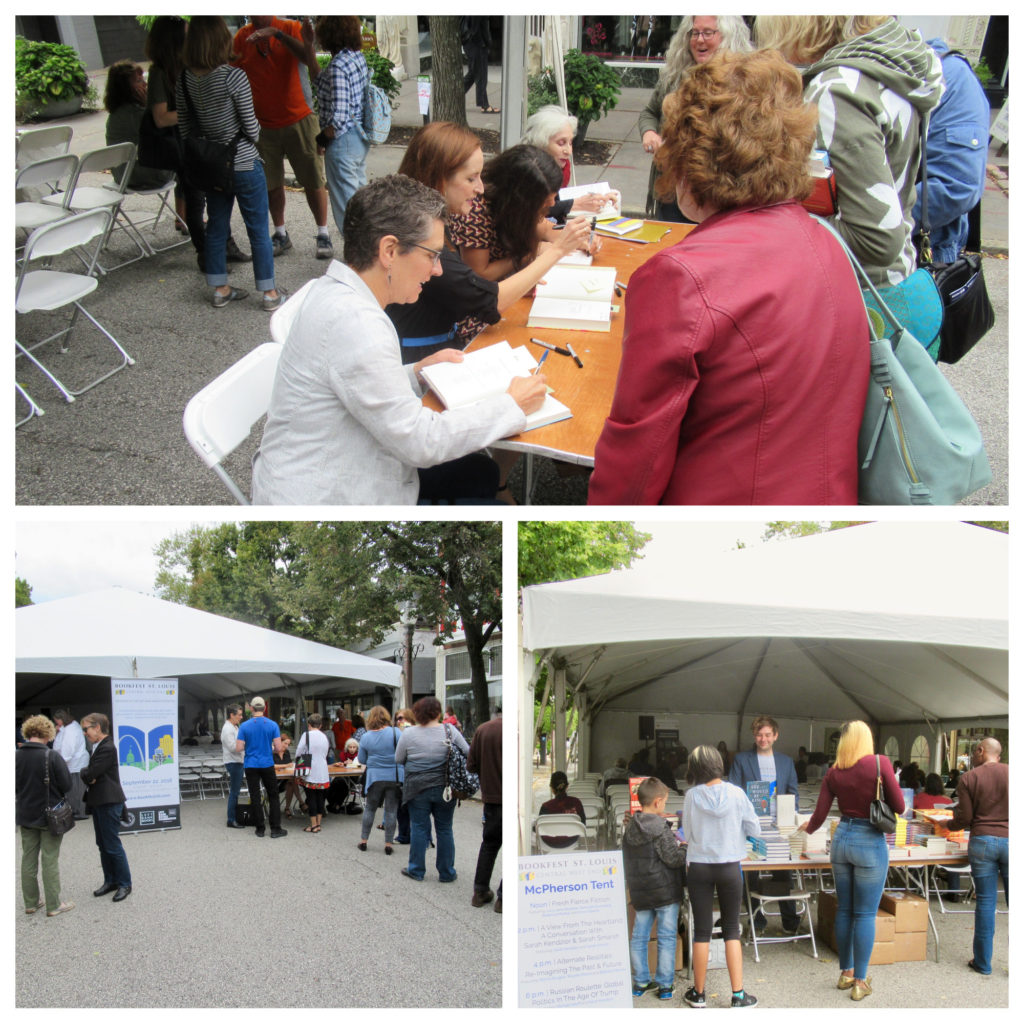 Several CWE venues were used for author events, including Schlafly Library for children's, middle-grade and YA authors. Bar Italia hosted a sold-out Wit & Wine with Gary Shteyngart event. And 510 N. Euclid was the site for Memorists with Mettle and Suspense in the City panels. A large tent on McPherson, above, and Dressel's Pub were also sites for author appearances.
Top photo: Fresh Fierce Fiction authors who appeared under the McPherson Tent were from left: Lucy Jane Bledsoe, Rebecca Makkai, Anne Valente, and Deborah Eisenberg.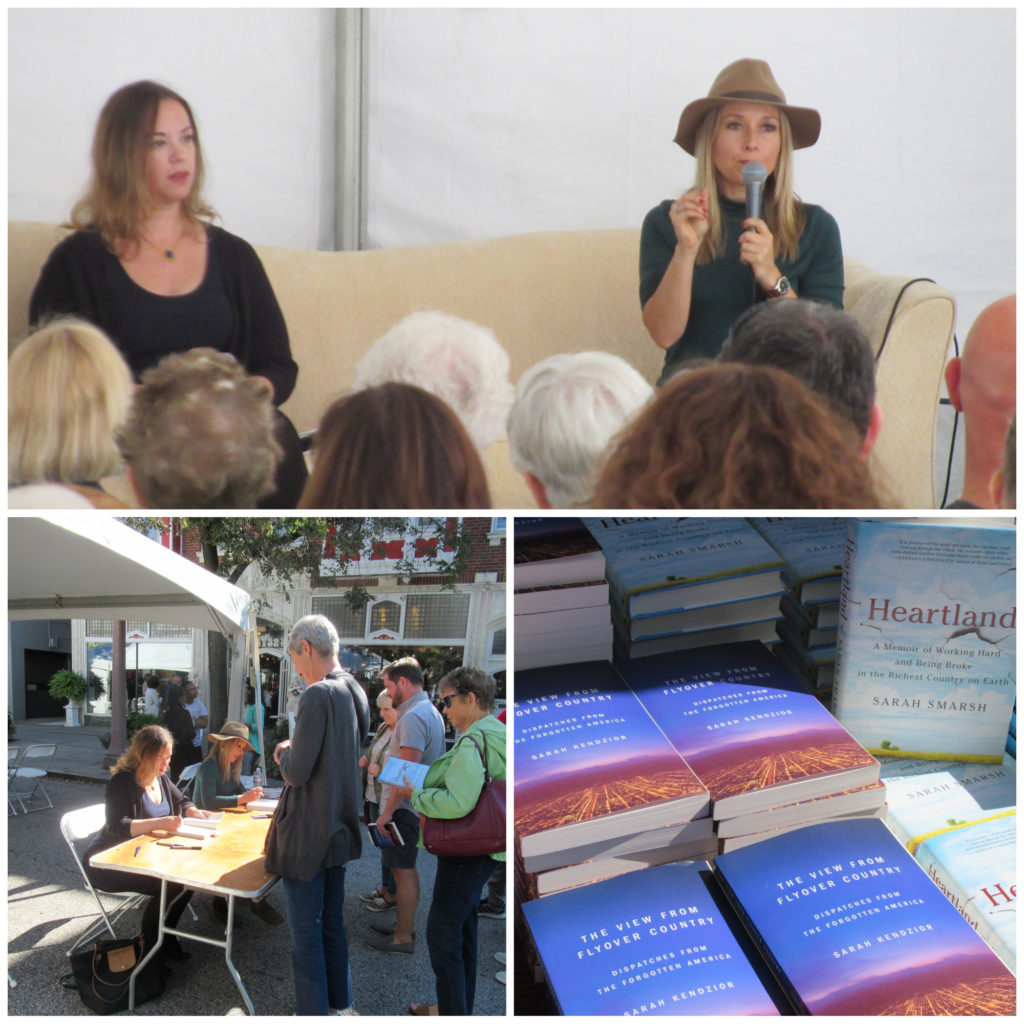 A View from the Heartland, a conversation between best-selling authors Sarah Kendzior and Sarah Smarsh, top photo, drew a large crowd to the McPherson Tent.
Kendzior's book, The View From Flyover Country, and Smarsh's Heartland are displayed lower right.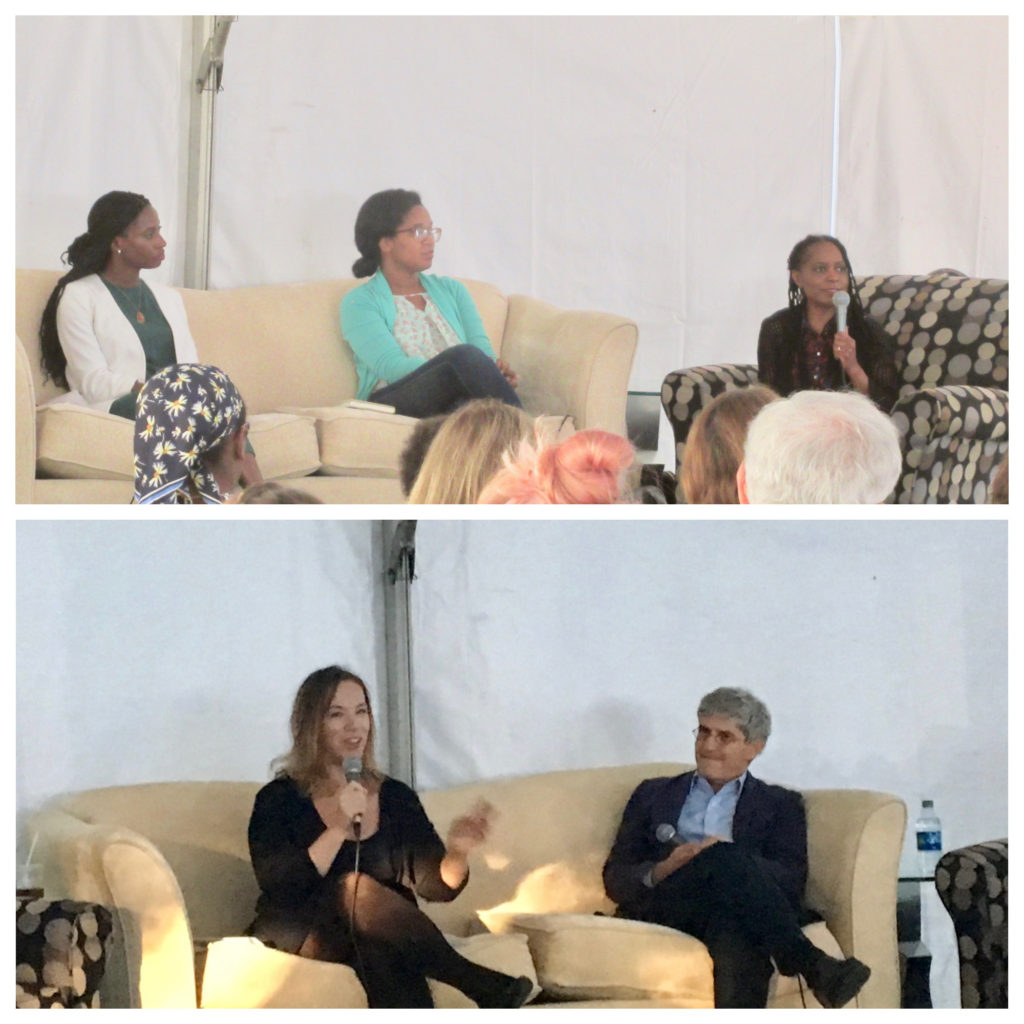 Top photo: Alternate Realities: Re-Imagining the Past and the Future featured author Wayétu Moore, left, whose novel She Would be King was favorably reviewed in the New York Times just after Bookfest ended. She's photographed with authors Bethany Moore and Marcia Douglas.
Bottom photo: Author Sarah Kendzior made a second appearance in a conversation with W. U. grad and best-selling author Michael Isikoff, who co-authored Russian Roulette with journalist David Corn.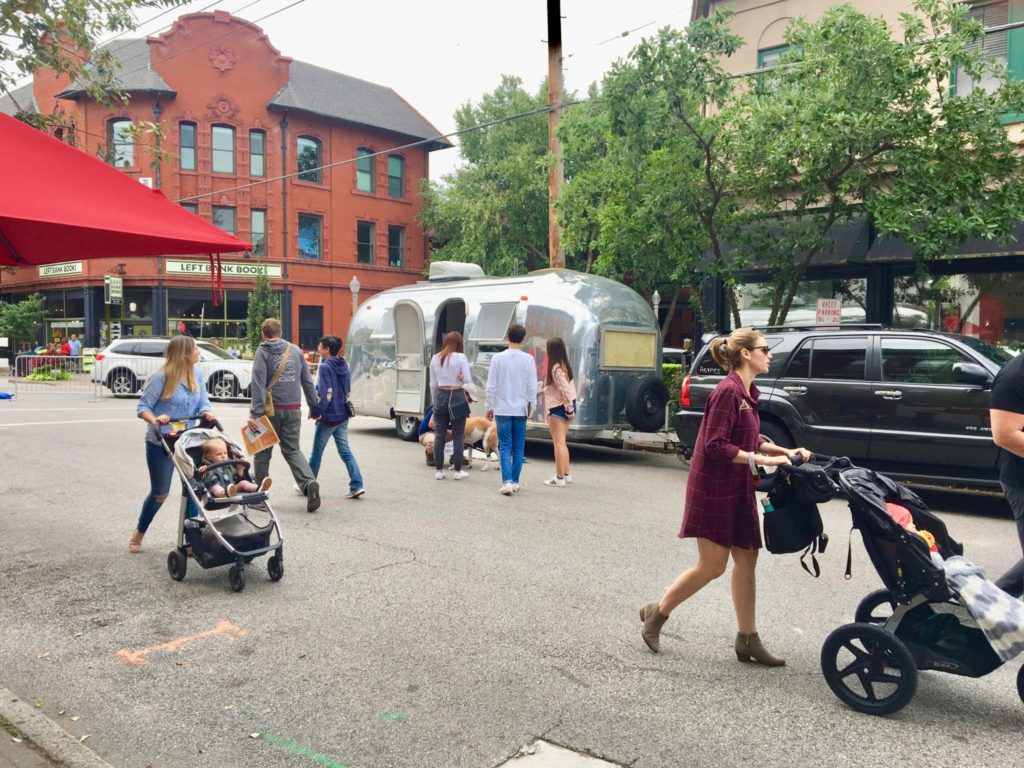 When we ran into 28th Ward Alderman Heather Navarro at the corner of Euclid and McPherson Saturday afternoon she jokingly asked: "What city is this?"  That's how energetic, engaged, and enthused those who were gathered around author venues or congregated in Left Bank Books appeared to be.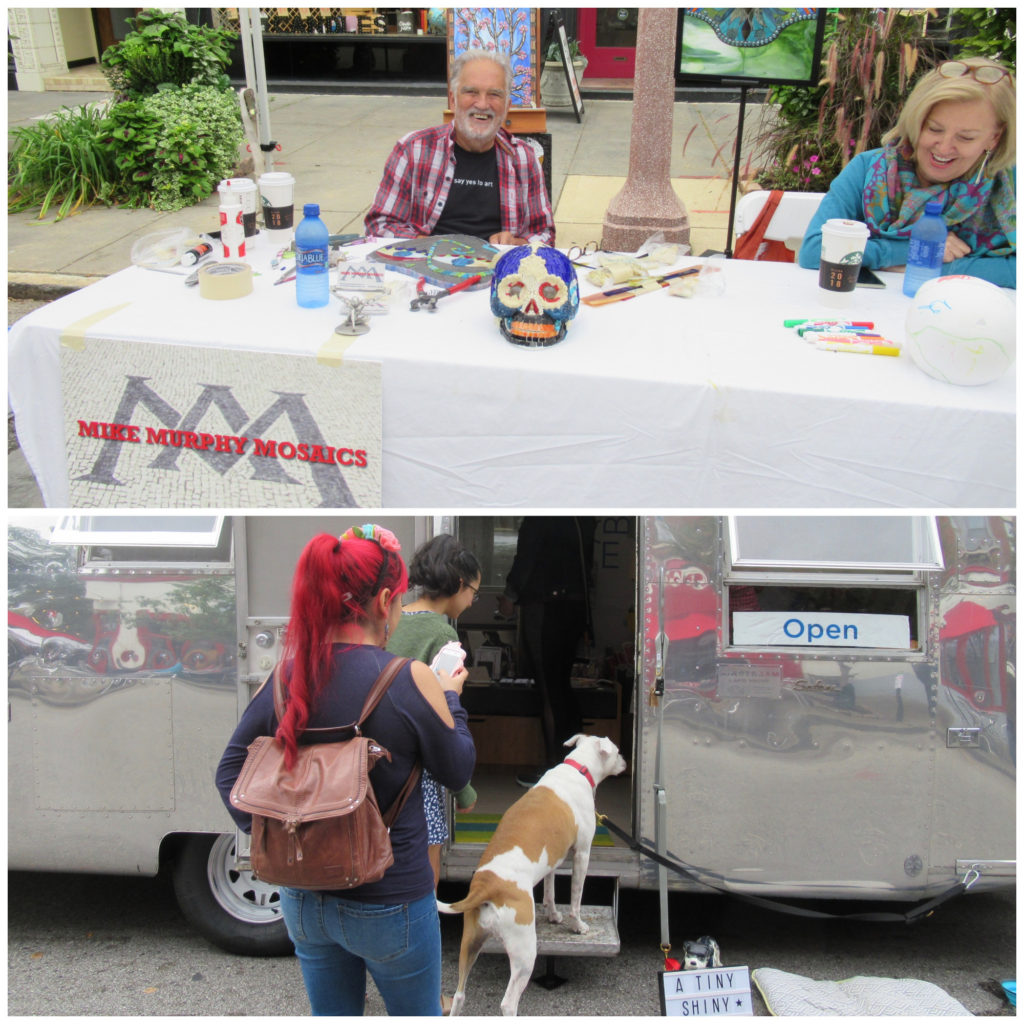 Top Photo: The Festival Zone included artists such as CWEnder Mike Murphy shown with his wife Marianne.
Bottom photo: Kim Hayes (not photographed) brought her 1965 Air Stream Little Shiny Shop, The Kabine, and her gentle pit bull Meri, above (see earlier post here).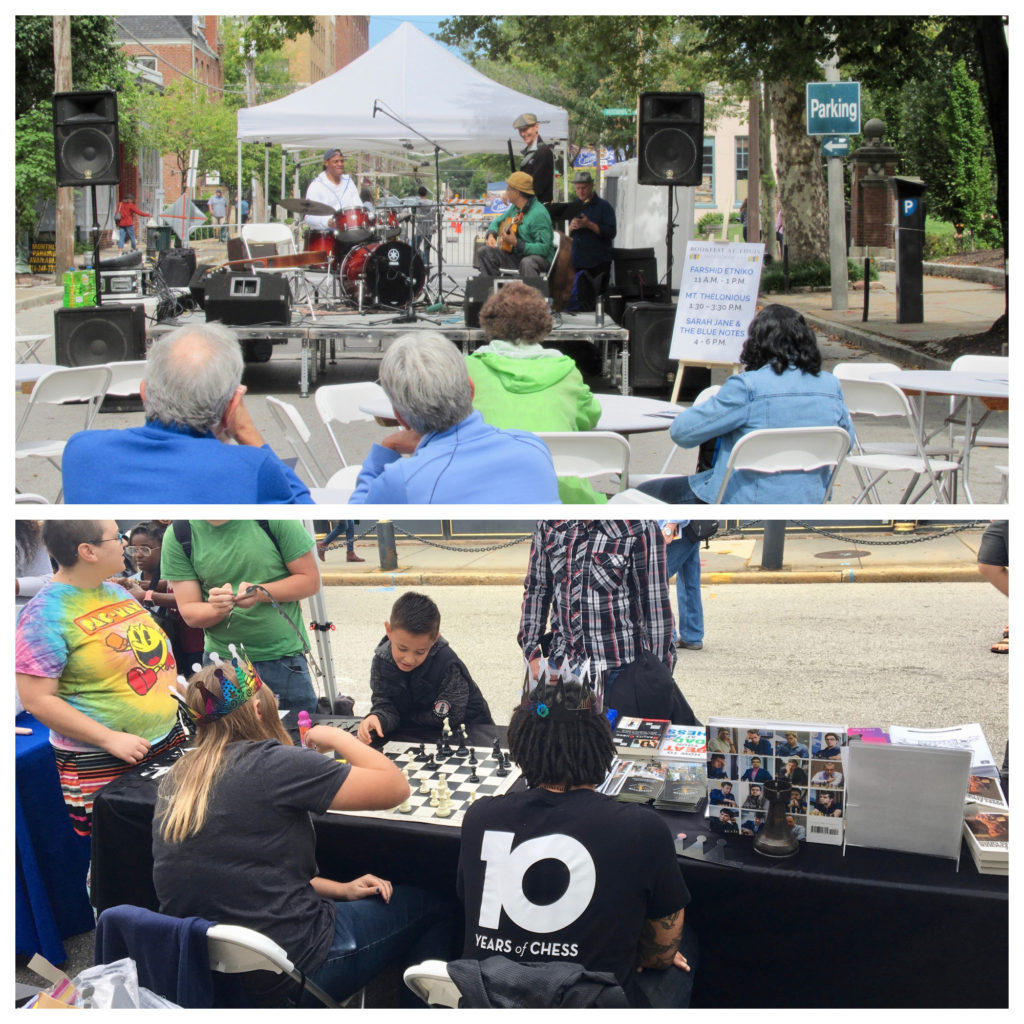 The Festival Zone also included a musical stage where Farshid Soltanshahi and his band, above, were among the performers.
Bottom photo: World Chess Hall of Fame staffers entertained with an ongoing chess game and other activities for children.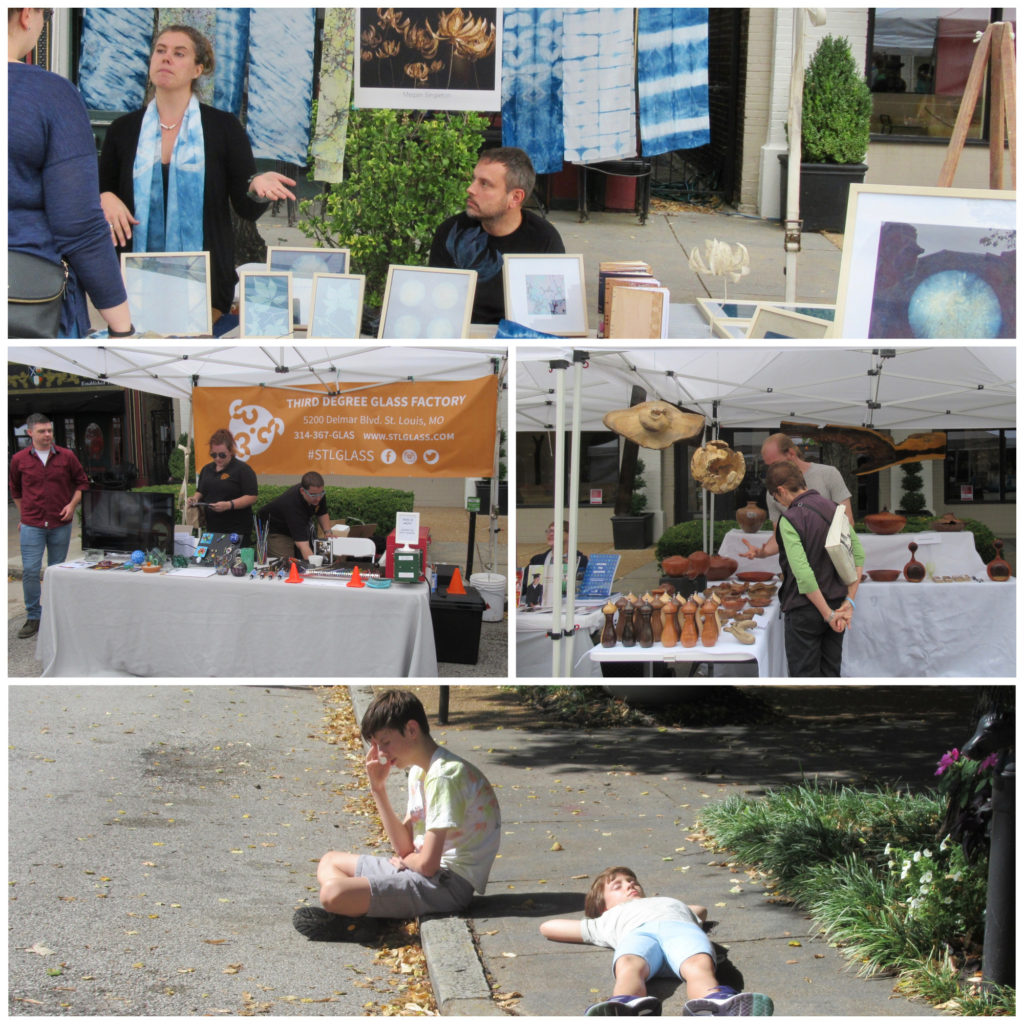 Photos above: A complete list of artists, shops, and organizations that had booths in the Festival Zone can be found here.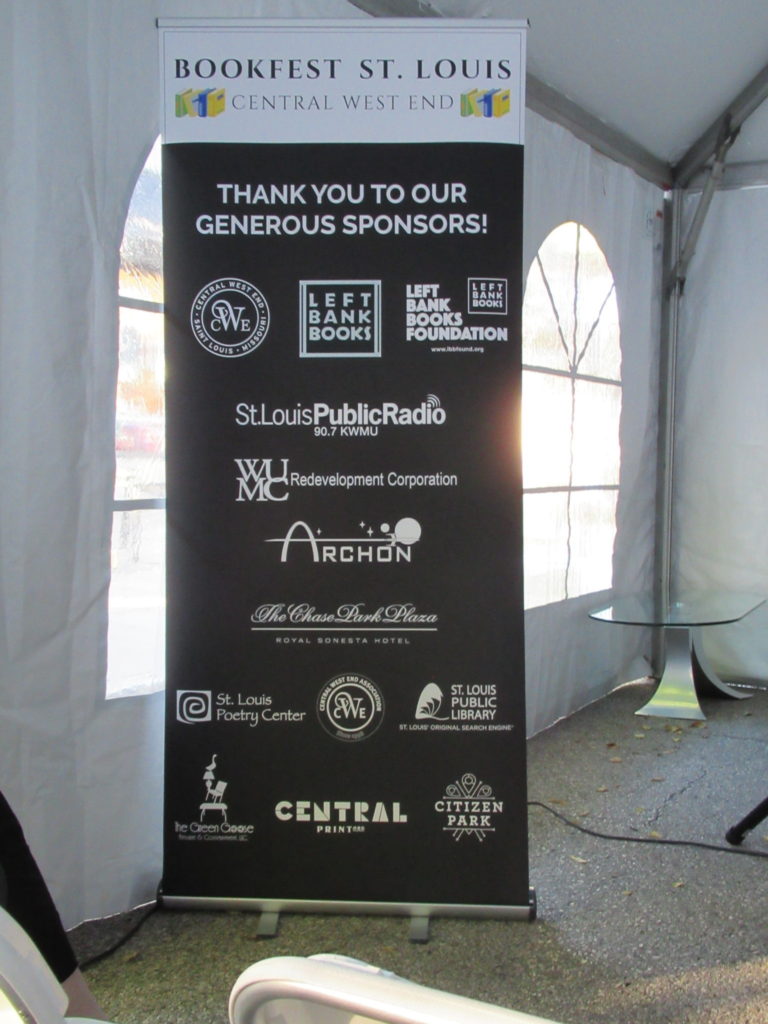 Many thanks to Left Bank Books, Left Bank Books Foundation and the CWE North Community Improvement District, for the months of planning and hard work, and to the many sponsors shown on the banner above whose support helped make the event possible.
The 2nd BookFest STL was so successful that organizers started planning 2019's event just as They Said: Cross-Genre Collaborations, the final event of the day, concluded at Dressel's Pub. The word is out now among authors and their agents that St. Louis is not flyover country and BookFest STL should definitely be on their schedules.