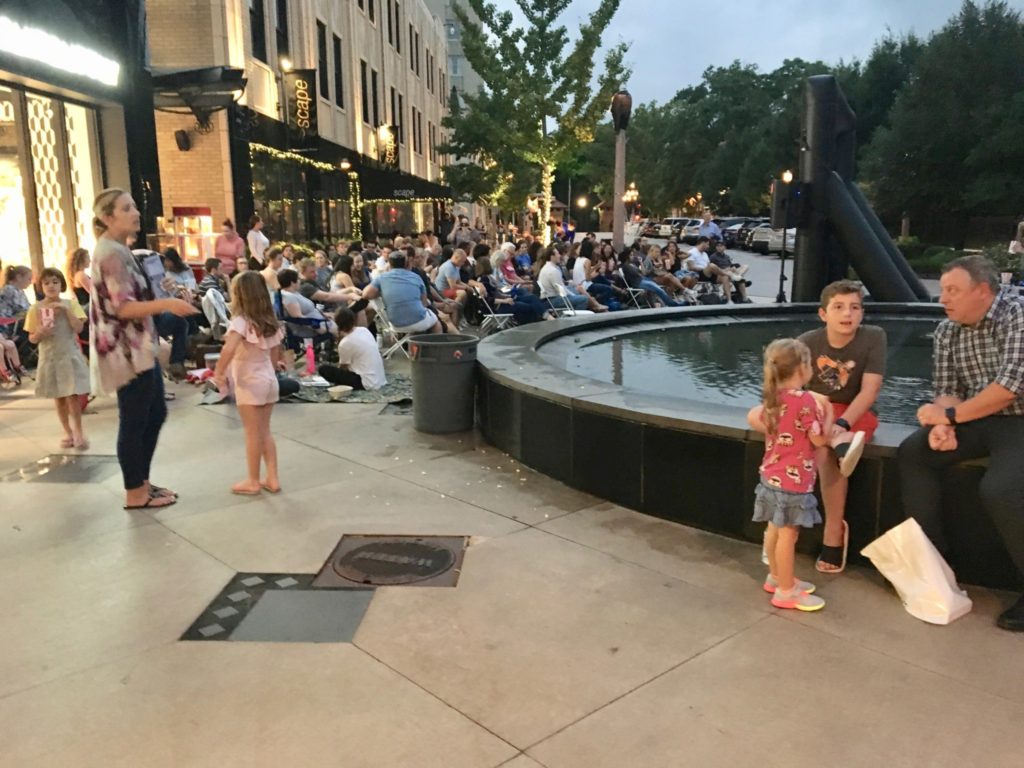 The Greatest Showman, the final offering of 2018's Movies on the Plaza season—the 9th year Maryland Plaza has presented this popular neighbor event—drew about 100 people, the largest crowd of the summer.
Many families were at last Wednesday's screening including the Gamlins, Amy (far left), Derek (far right) and their kids. Amy is on the Central West End Association board, which along with the CWE North Community Improvement District sponsored Movies on the Plaza season.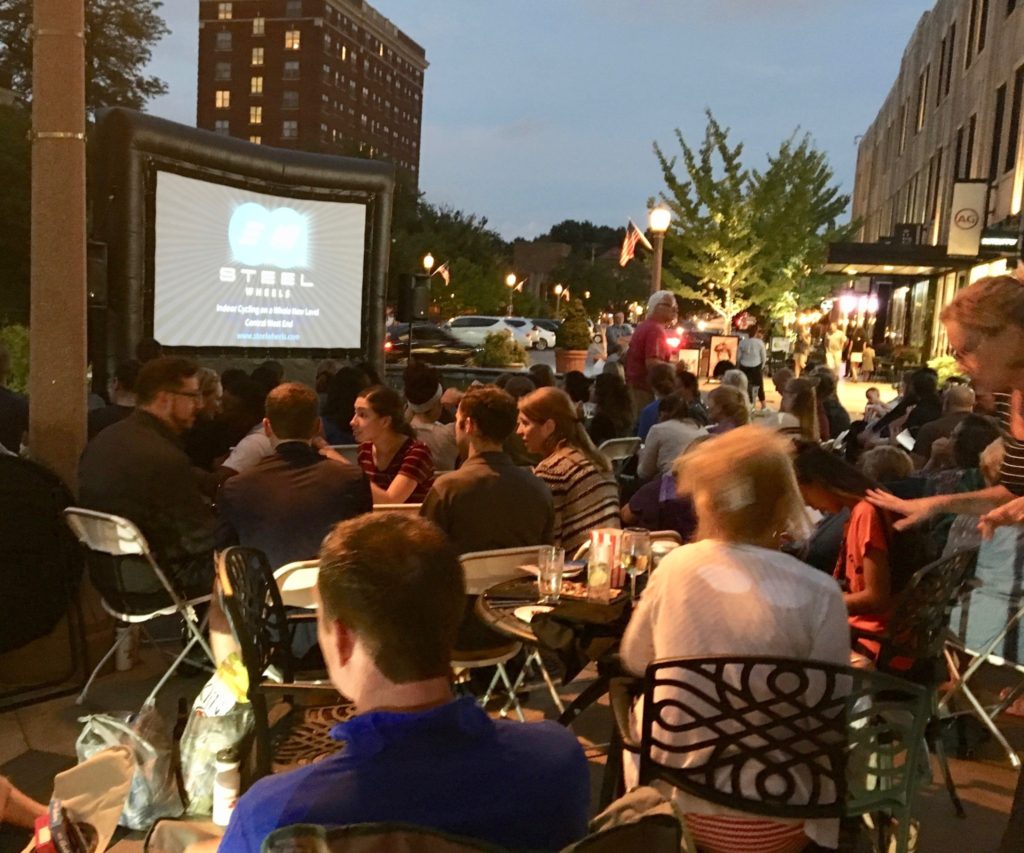 Seating was in demand, especially at tables alongside Scape where many ordered dinner and drinks. Popcorn is always free at Movies on the Plaza.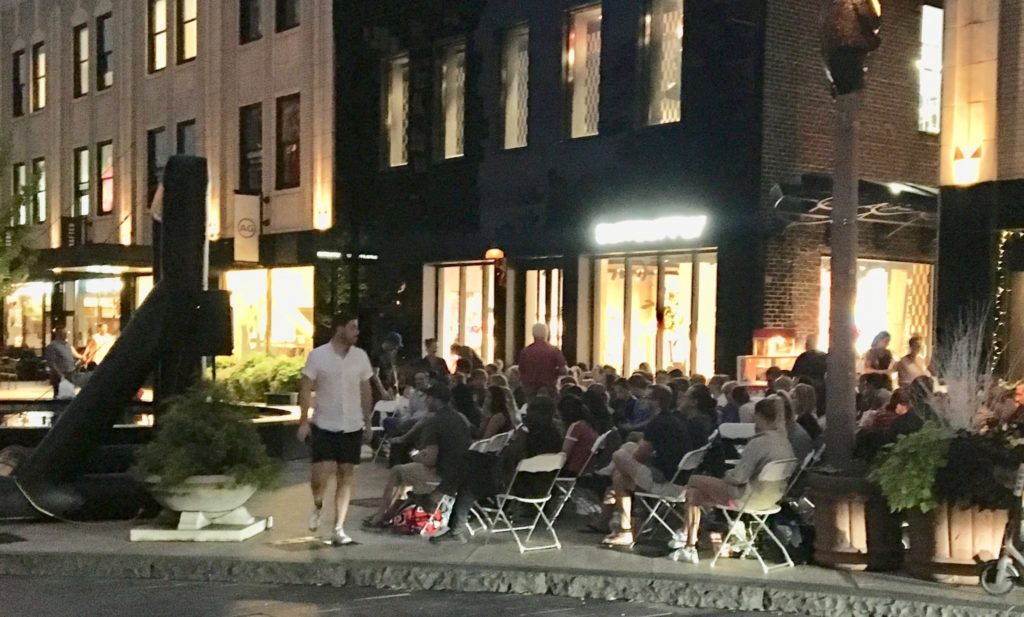 Thanks to Maryland Plaza's Frances Thompson and the Koplars, the Central West End Association, and the CWE North CID for bringing neighbors together for what has become a lasting tradition. We all look forward to next year's selections.