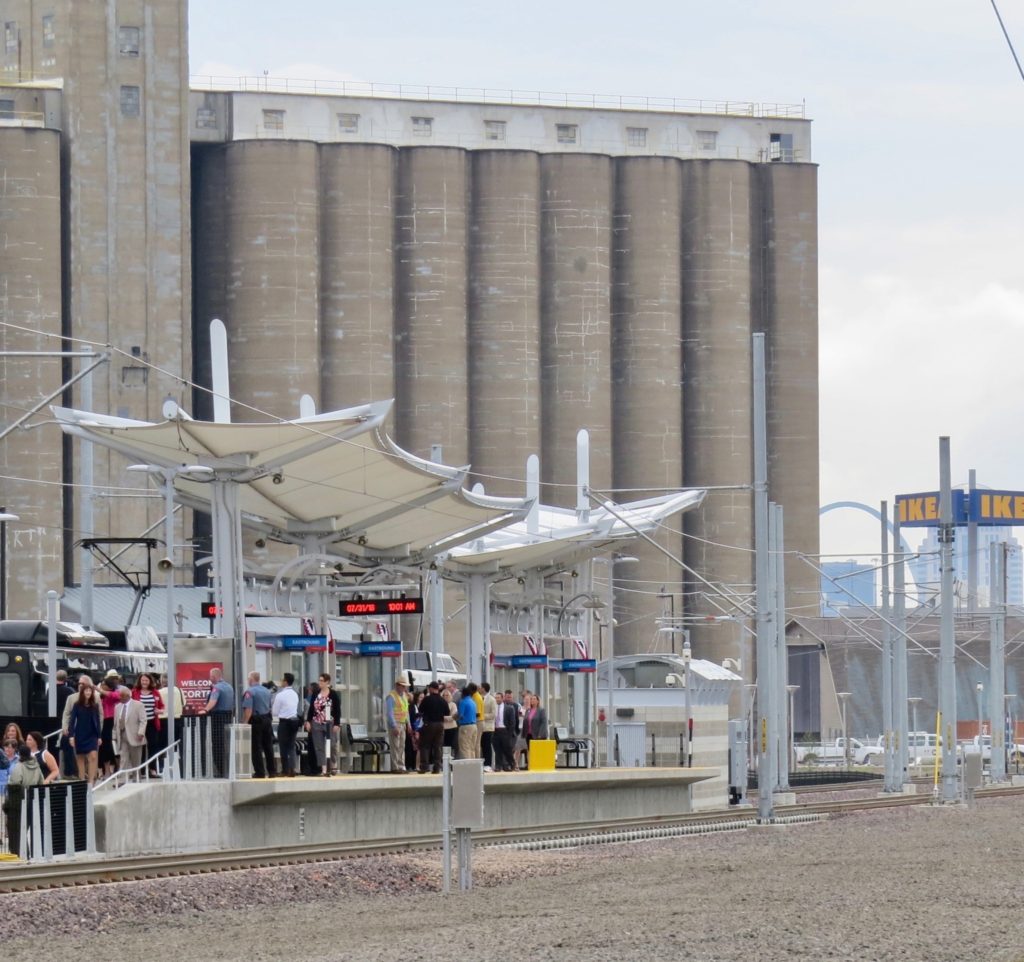 I was on the wrong side of the tracks when the first Metro train broke through a ceremonial ribbon at the brand-new MetroLink station at Cortex Innovation Community last Tuesday, July 31.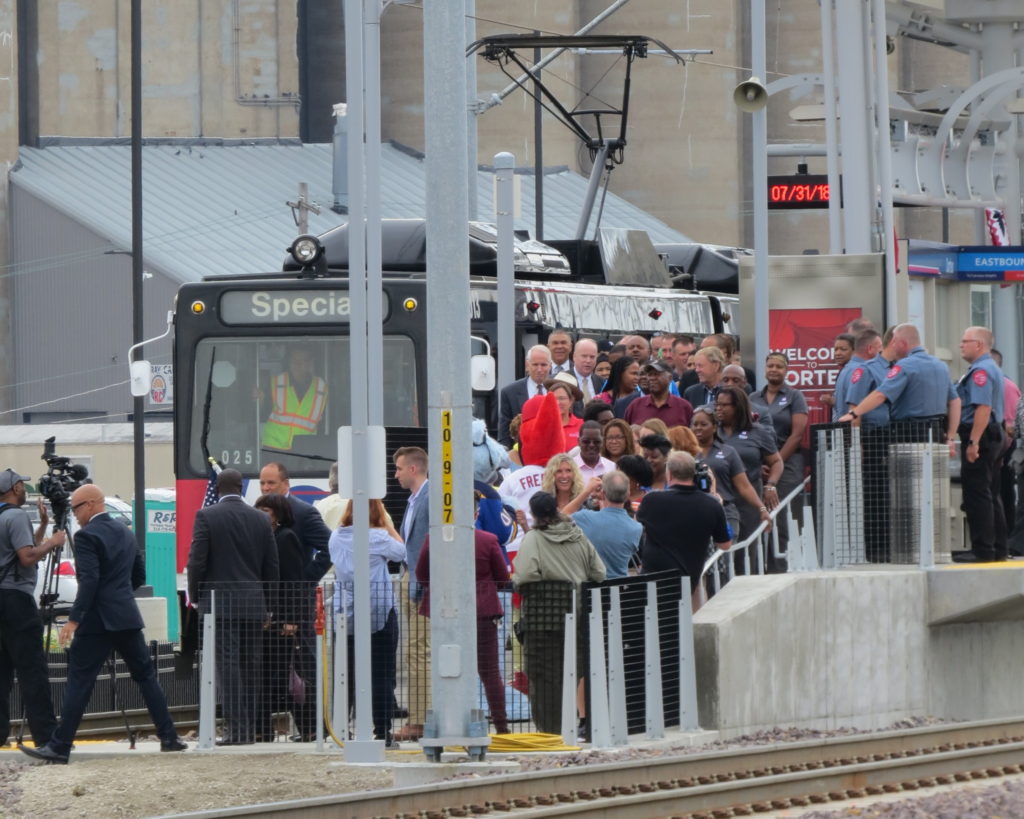 The first train was carrying Bi-State, Metro Transit and Cortex officials as well as national, state and local government leaders. The opening of the Cortex Station also marked the 25th anniversary of the St. Louis region's light rail system, as well as the completion of the first section of the Chouteau Greenway, a quarter-mile paved path linking Boyle and Sarah Avenues.
By the time I waded through the crowd, Fredbird was sitting in the driver's seat.
John Nations, above, outgoing CEO of Bi-State Development Agency which oversees Metro public transit system, St. Louis Downtown Airport, St. Louis Regional Freightway, Gateway Arch riverfront operations and Bi-State Development Research Institute, delivered remarks on the plaza in front of @4240, located at Duncan and Boyle.
Nations mentioned that the Cortex Station and Chouteau Greenway project were funded through a public-private partnership that included the Federal Transit Administration, Cortex, Washington University, BJC HealthCare, Great Rivers Greenway, the City of St. Louis, Citizens for Modern Transit, Metro Transit and Bi-State Development. There were many other speakers who followed Nations' remarks. You can read more about the celebration here.
It was a surprise to learn that MetroLink provides other community services in addition to transportation. Mobile Health Vans visit Metro Transit Centers on a weekly basis, and from 9 to 5 on weekdays The Link Market brings fresh produce to two MetroLink locations, North Hanley and Wellston.  In addition, Metro just launched a text messaging service to connect to Metro Customer Service (314) 207-9786.
It would appear that the new station will be a win-win for the Central West End, as it will provide a convenient transportation option to the thousands of people who work at Cortex, and also relieve congestion at the busy BJC station just west of Cortex.
On a side note, a city official who had a role in planning the new station told me that he heard objections from some riders complaining that the Cortex stop would add 60 seconds to their commute. 60 seconds?