In an age-old story, it was love that drew 24-year-old Dakota Grady to St. Louis from his hometown of San Antonio. Three years ago he and St. Louisan Myra Stull, a Montessori teacher and writer, were married.
Recently, he opened Gentry's Limited, a made-to-measure men's clothier located in the CWE's TechArtista Co-Working Environment, 4818 Washington.
A reference to religion in a post about men's fashion would seem rather unusual, except that Grady, a Reformed Baptist, wears his faith on his sleeve. The 2nd oldest of 7 children (his 4 brothers have Biblical surnames), the young entrepreneur said that fashion is "his calling" and that he has always had his own style and a knack for putting clothes together.
Upon arriving in St. Louis he talked his way into a job at Savile Row, a custom clothier in Clayton, despite that at the time they said they weren't hiring. Initially he worked only 5 hours a week, but his work ethic paid off as he learned the made-to-measure menswear business and he was eventually hired full time.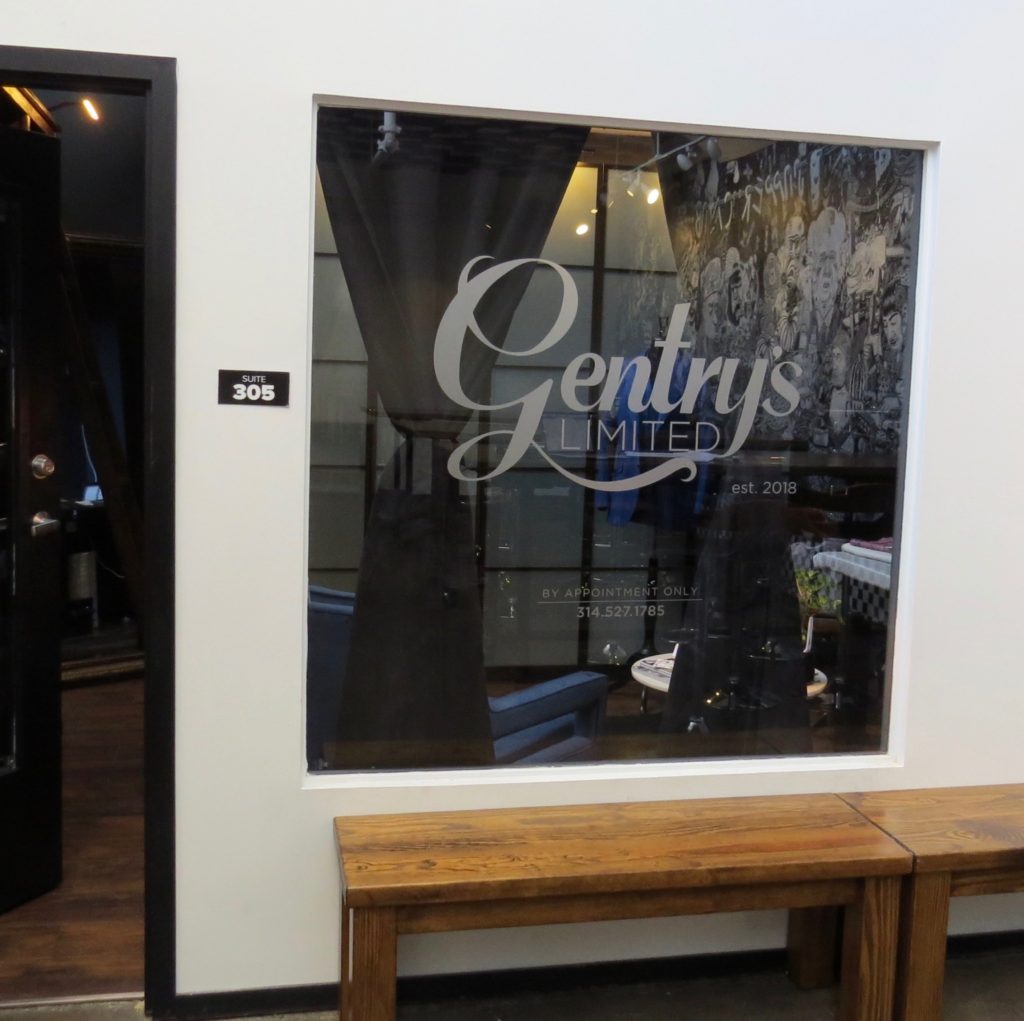 When Grady decided to strike out on his own and offer his unique brand of service to St. Louis, he chose to locate his shop, Gentry's Limited, in the Central West End.  He said that there were already several men's clothing stores in Clayton. When I interjected that there are several men's stores in the CWE as well, he countered that the neighborhood's history attracted him, as did its edginess, and the vibe at TechArtista appealed to him and to his customers who enjoy the novelty of the location..
Grady describes his customers as busy professionals of all ages who feel presentation is extremely important, some of whom don't have the time or even necessarily like to shop.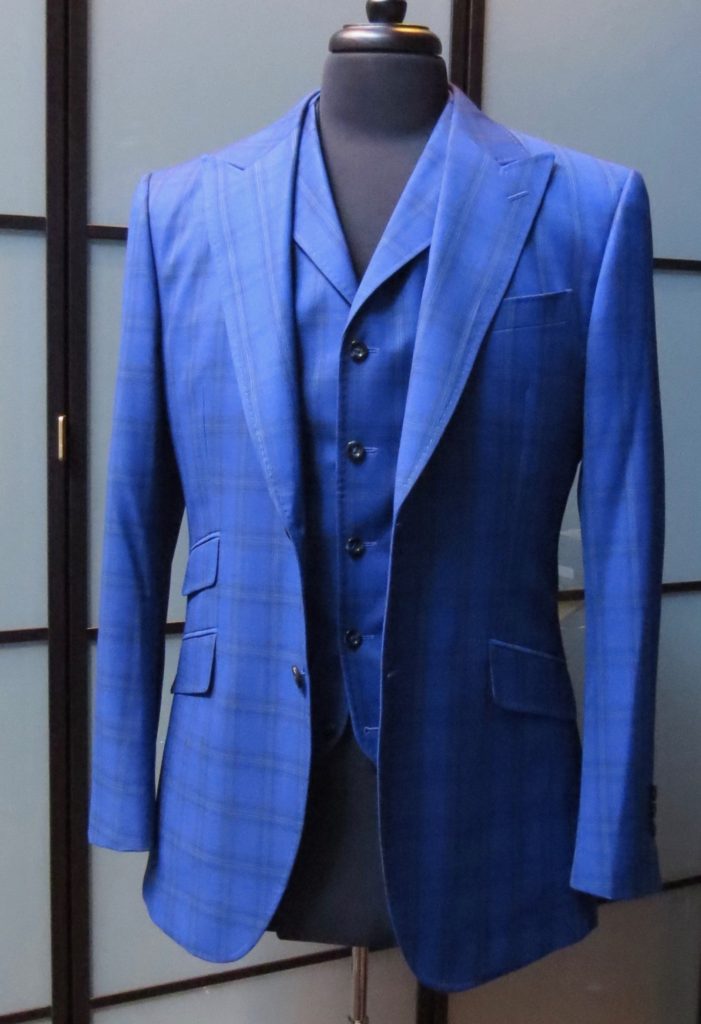 The striking suit above is an example of what Gentry's Limited offers. Consultations can take as little as 30 minutes or more than an hour. Grady helps clients with design, fabric selection (he has an exclusive selection of fabrics to choose from), and takes measurements which are kept on file.
Grady offers two clothing lines at Gentry's Limited. Black line suits, which are 1/2 hand-stitched and 1/2 machine-stitched and start at $1310. Black line jackets feature a softer drape. Gold line garments, which start at $1500, feature top luxury fabrics and are entirely hand-stitched. Whether Black or Gold, jackets and pants take 5 to 7 weeks to be completed.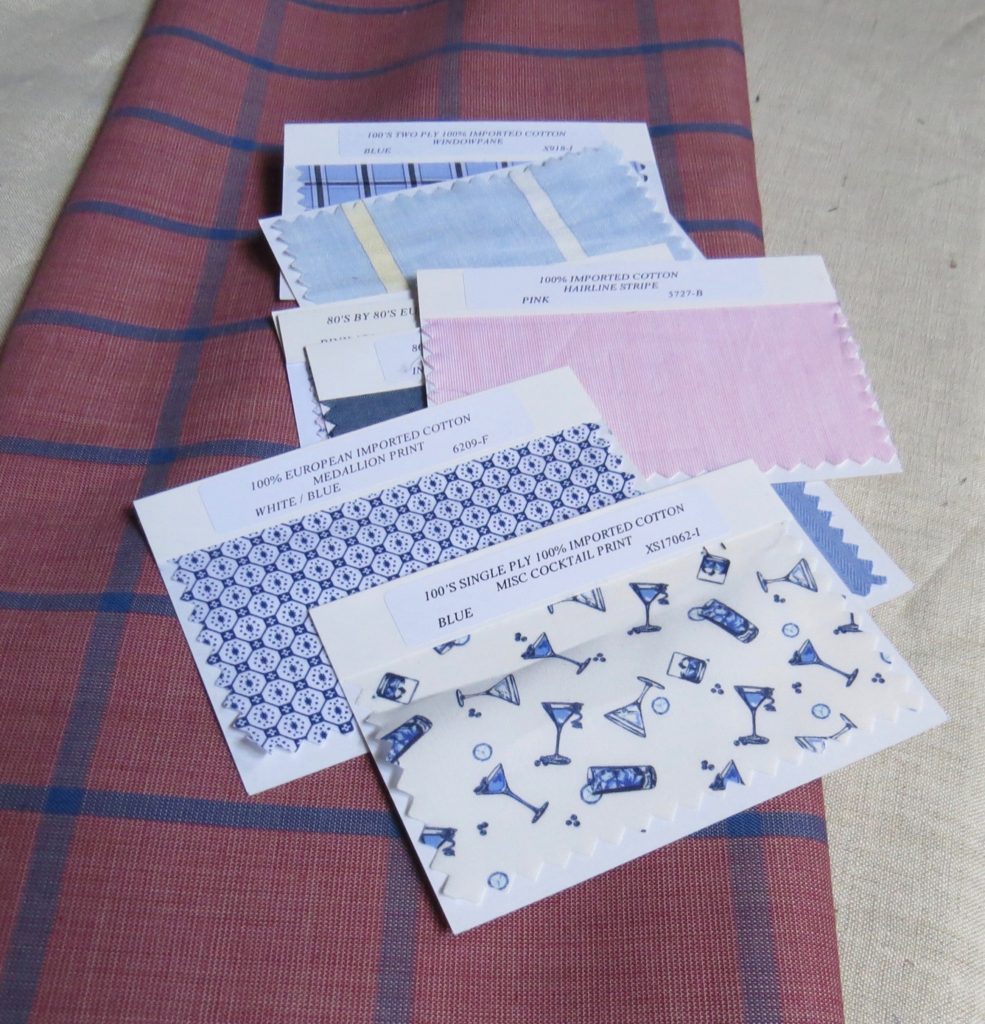 Examples of handsome fabric and imaginative lining selections are shown above. Fabric choices include wools, linens, cottons, bamboo, cashmere and a few synthetics.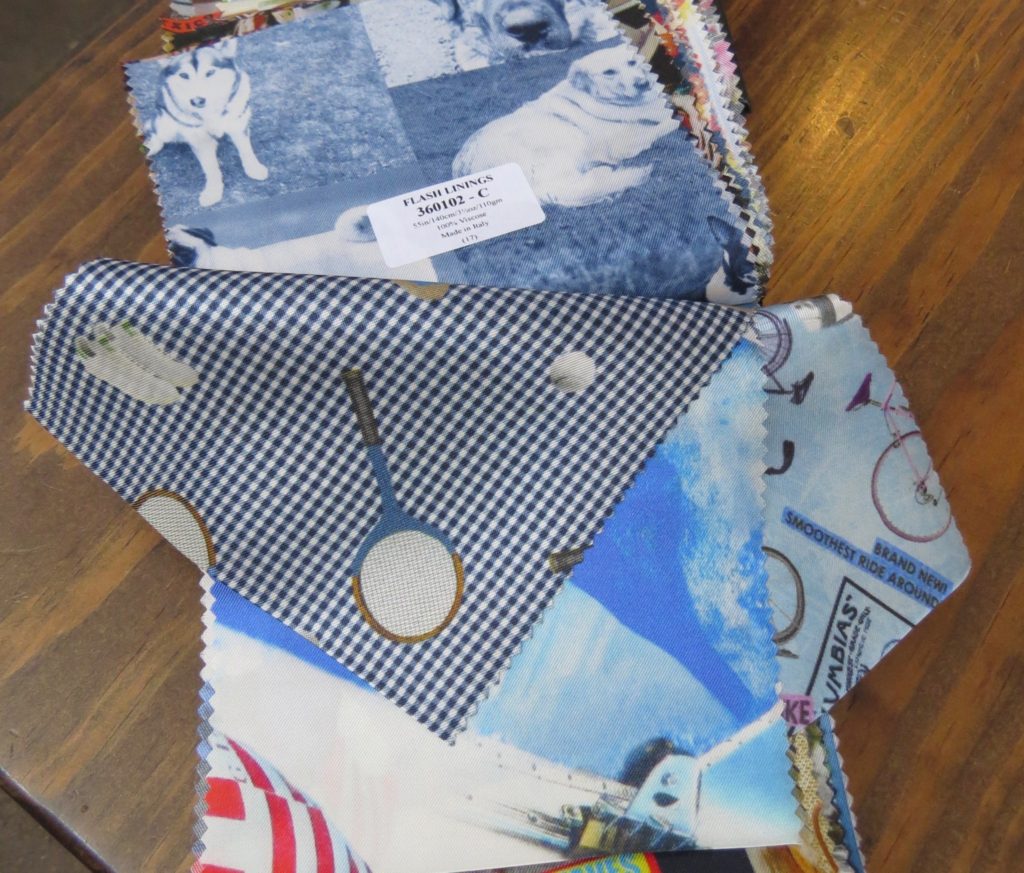 The photo above shows one of many books filled with off-beat fabrics to choose from for custom-made shirts, which start at $140 and take 3 to 4 weeks to complete.
As we wrapped up our interview Grady said the adage "less is more" can be applied to his made-to-measure clothing. Having one beautiful hand-made suit that fits perfectly is worth more than owning several less expensive suits of lesser quality.  He's pleased that his clients have responded so favorably to his product and the service he offers, though he has never doubted his decision to venture out on his own.
Gentry's Limited, 4818 Washington Blvd., Suite 305, is open by appointment only. For more information contact Dakota Grady at 314.239.7982 or dakota@gentryslimited.com.