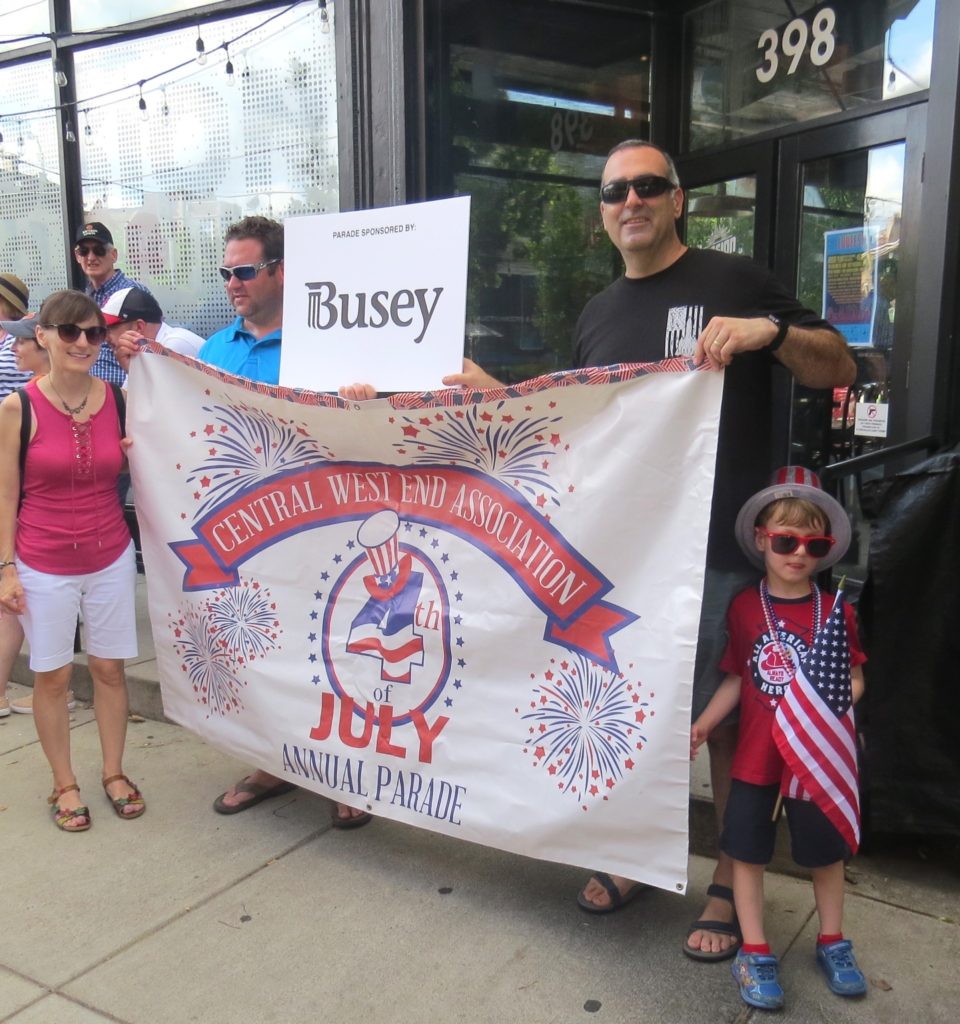 Give or take a year, I believe this is the 38th Fourth of July Parade that has taken place in the Central West End. It started on Lenox Place as a simpler affair with approximately 50 neighbors of various ages following a fire truck around the block. There were popsicles and lemonade at parade's end—and once there was a turtle race too.
Over the years the tradition has continued thanks to board members and volunteers from the Central West End Association. There are twice as many families participating now as in the early days, and Busey Bank has become a sponsor. This year as in recent years past, entertainment was provided by Circus Kaput, and at parade's end there were balloon artists and face painters at the Maryland Plaza fountain decorating sweaty little faces. There was plenty of cold water and hot dogs for all.
In top photo from left Robyn LeBoeuf, Tony Martin (visiting from Louisiana), Dan and Dominic Boccabella. Dan is chief organizer of CWE Families & Friends' activities these days.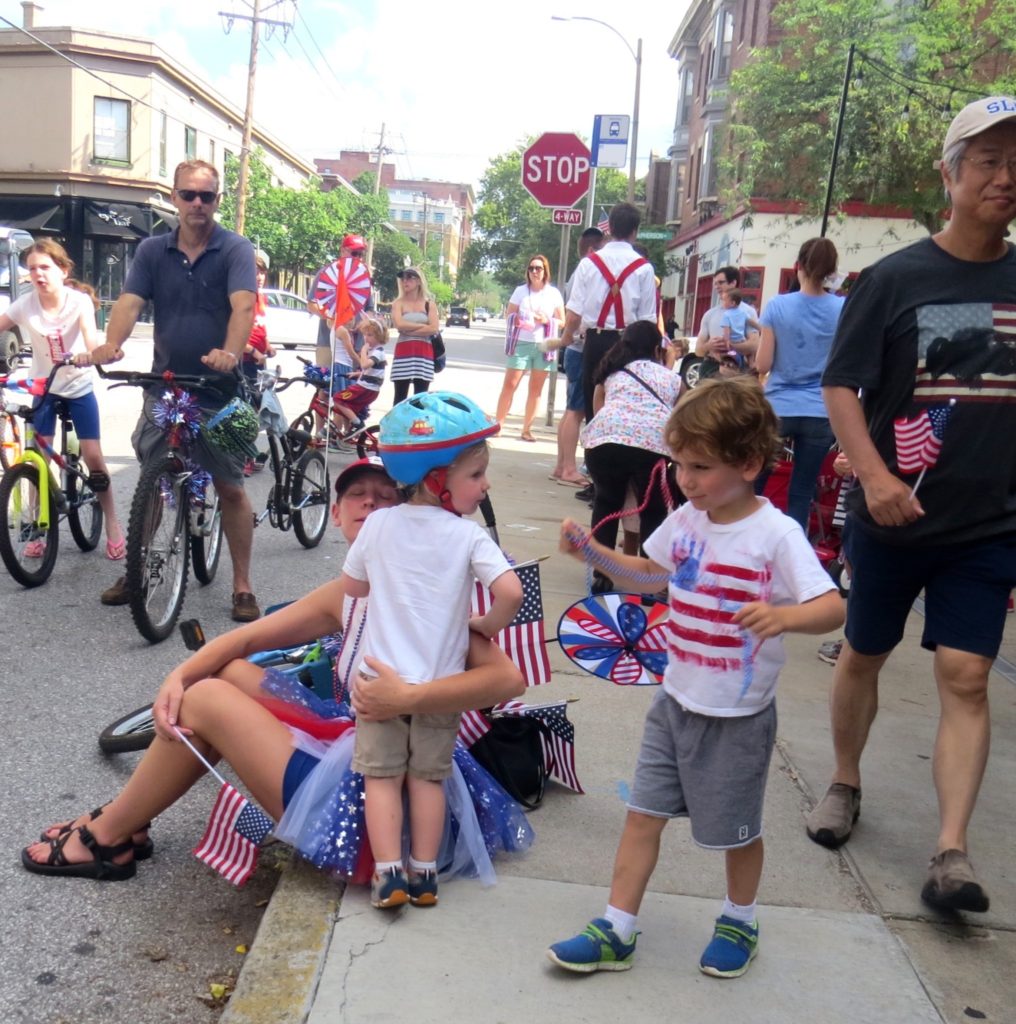 The parade kicked off at 10 a.m. at the corner of Euclid and McPherson Avenues.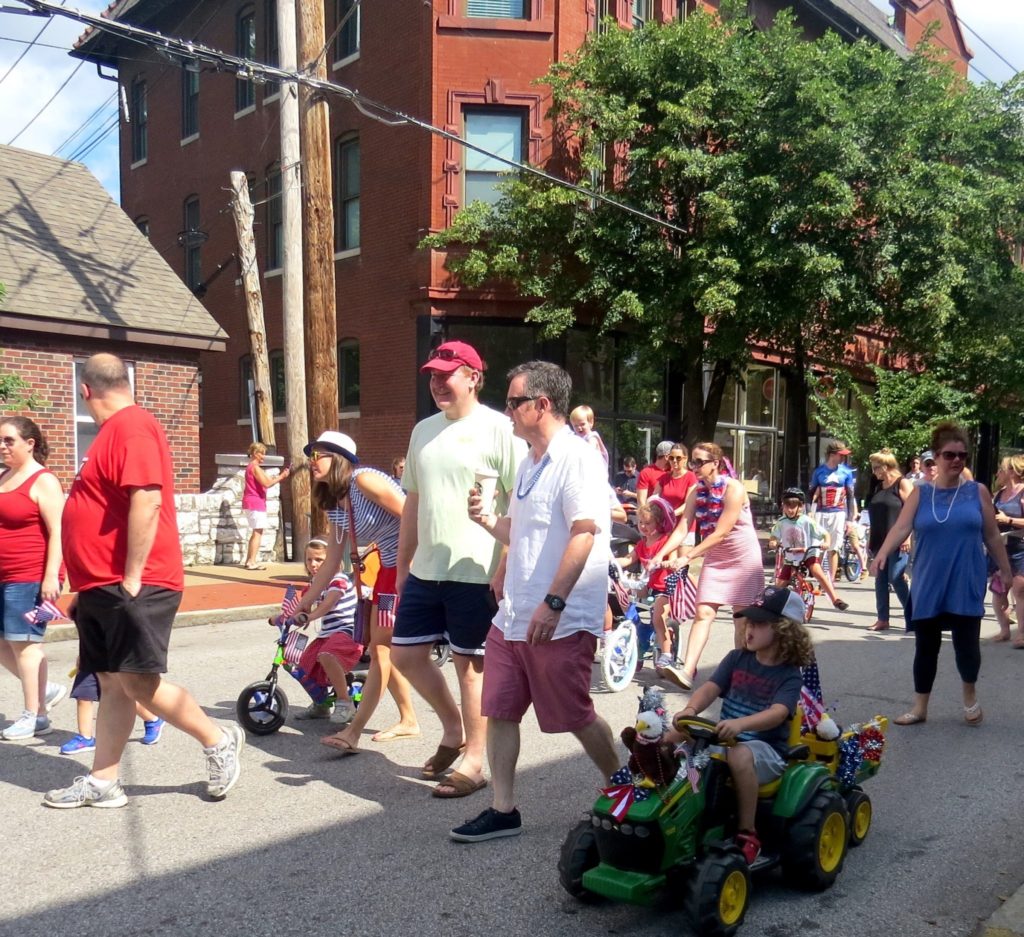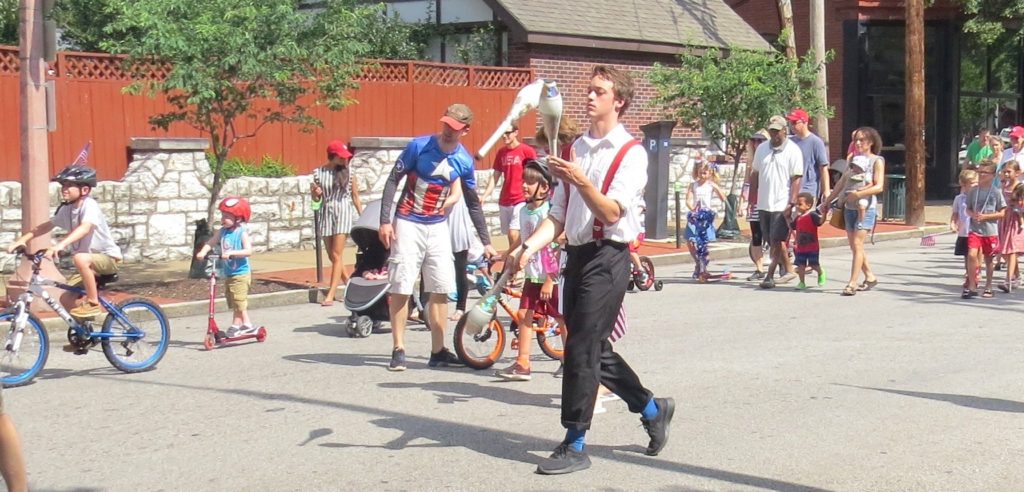 One of the jugglers with Circus Kaput.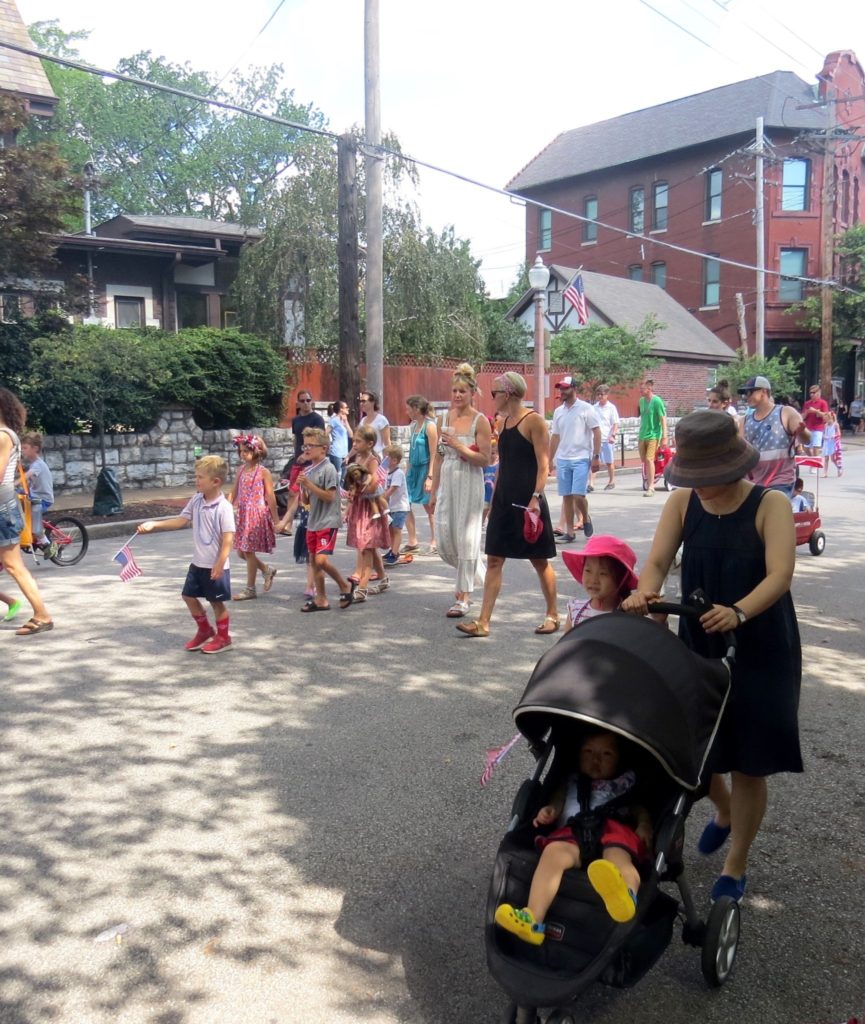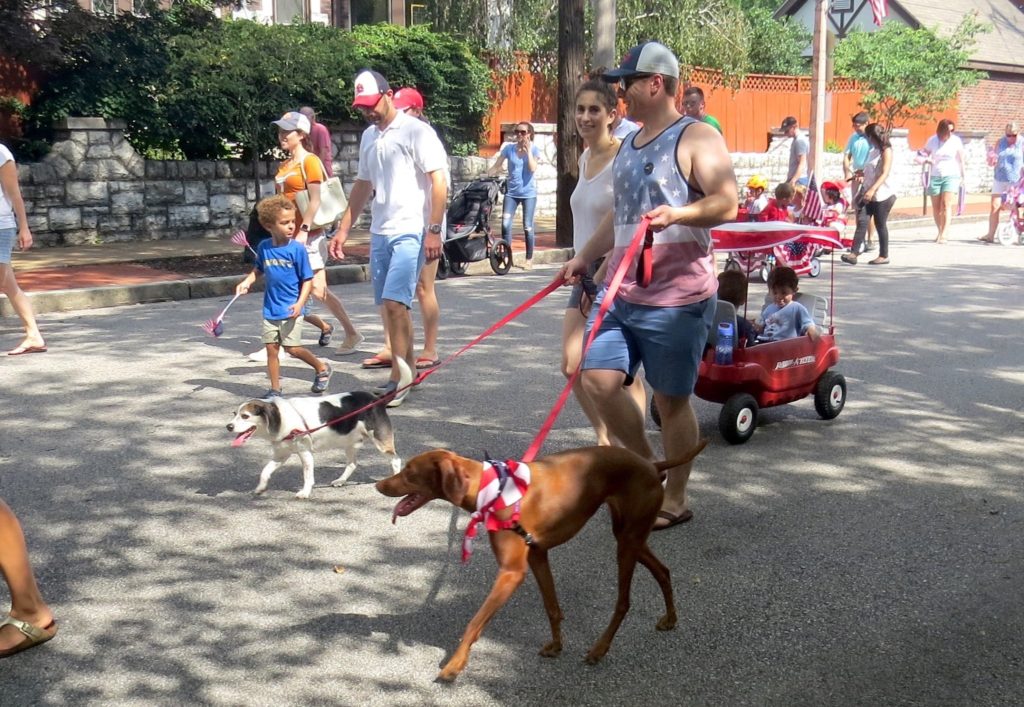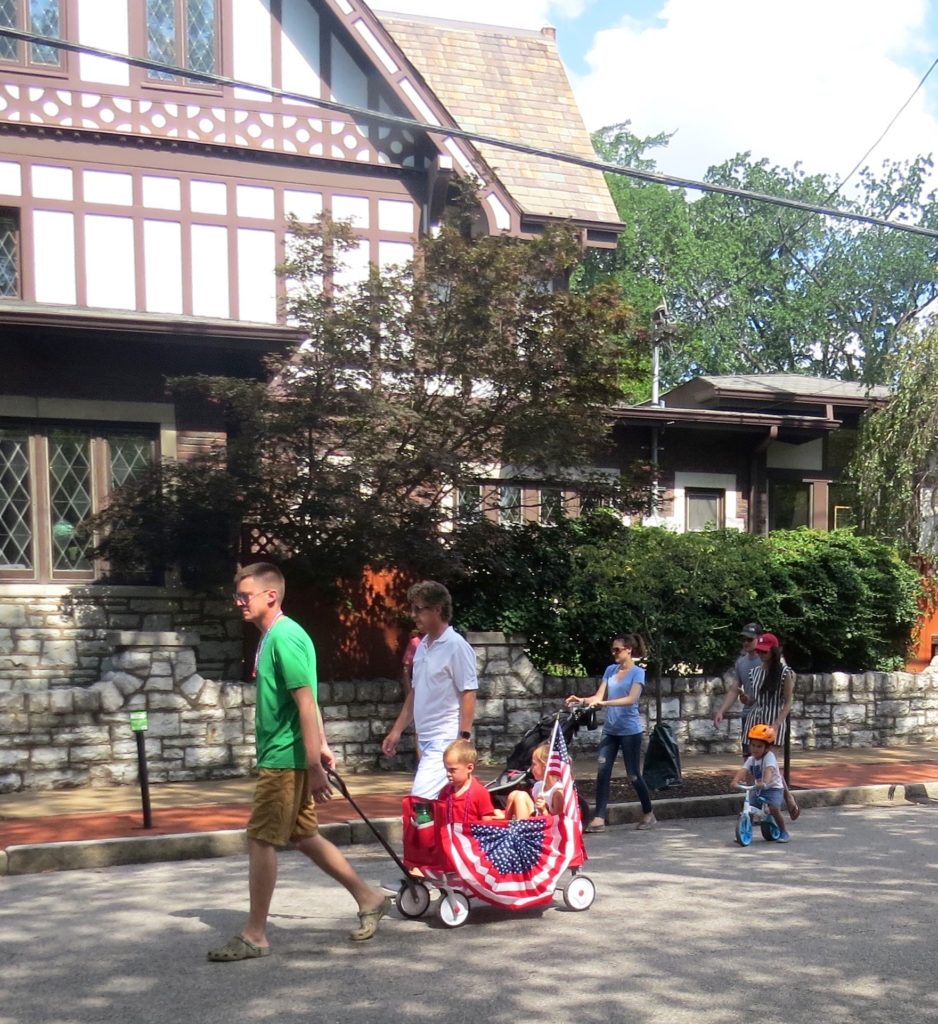 Some of the neighborhood spectators who lined the parade route.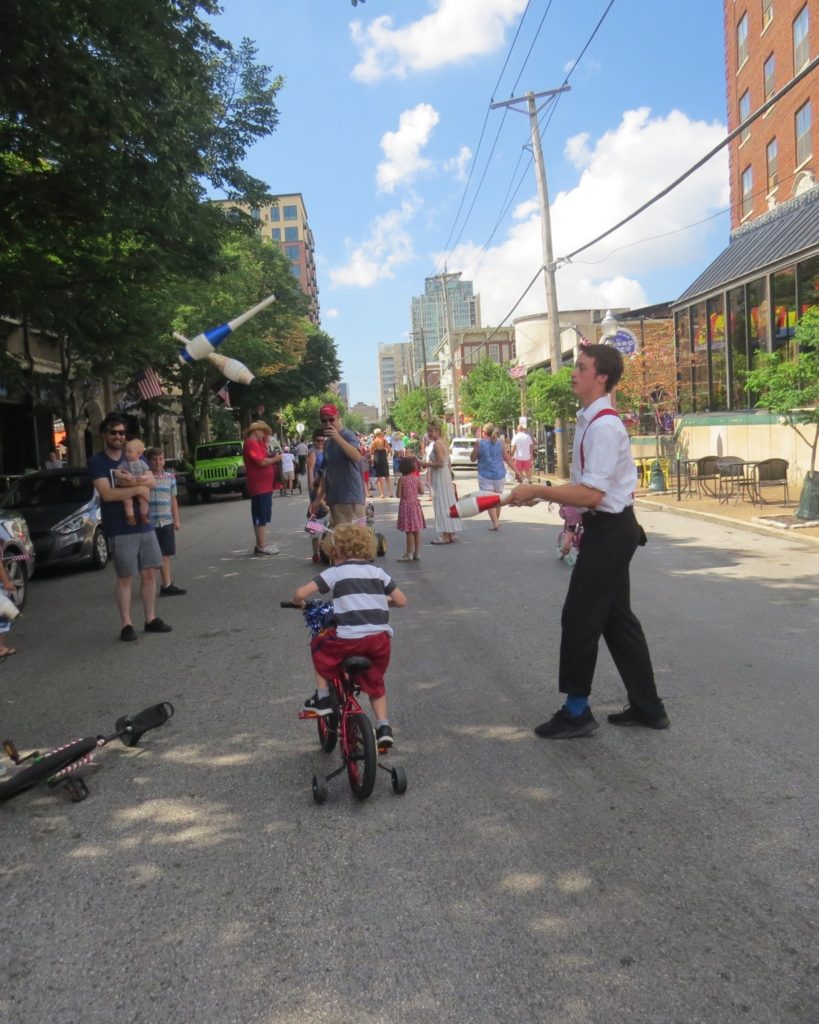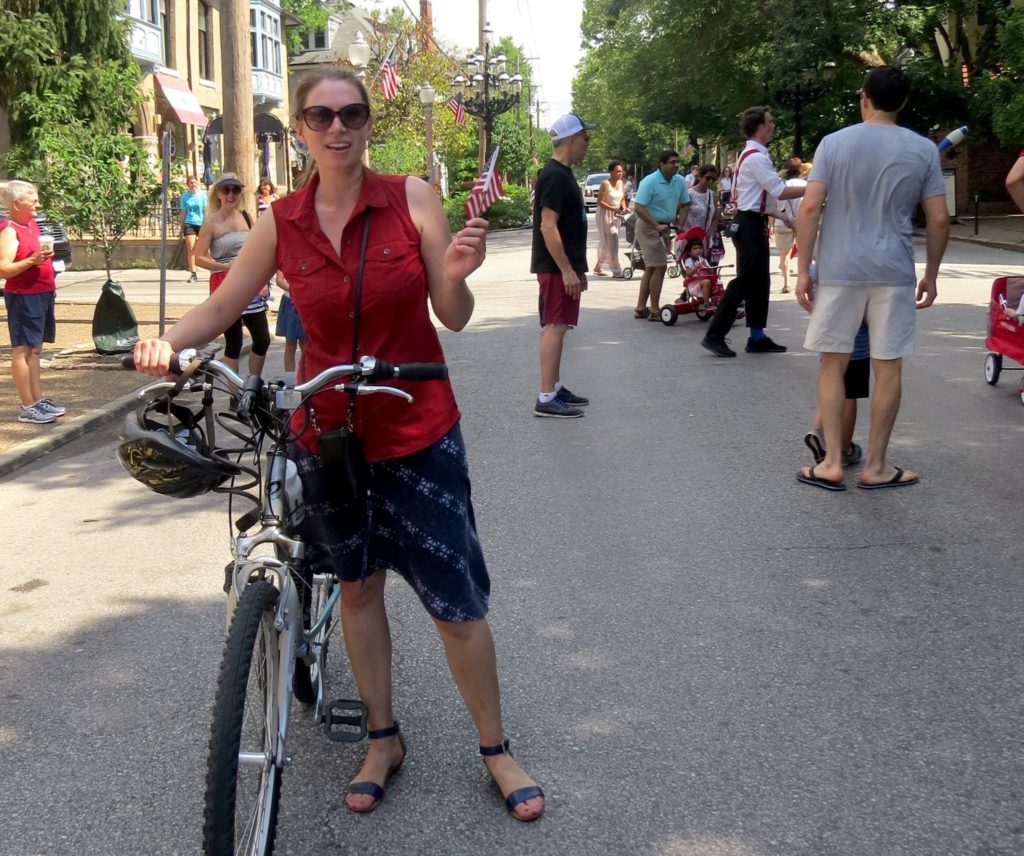 28th Ward Alderwoman Heather Navarro biked to the parade.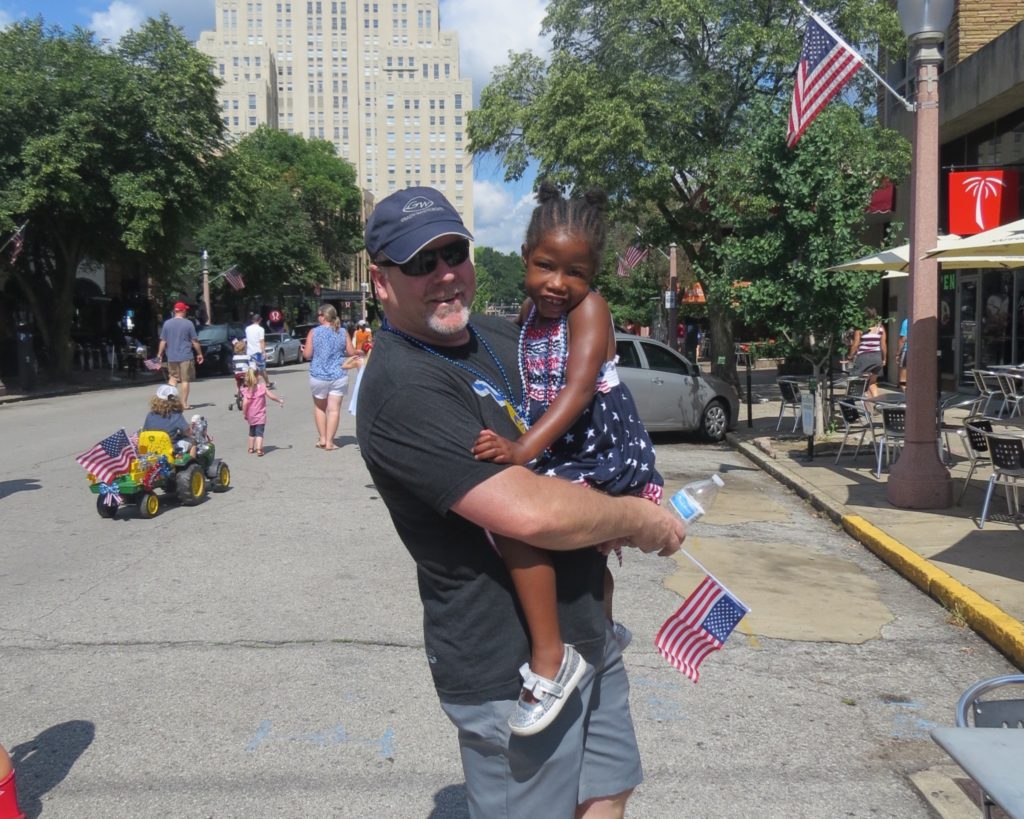 Jim Whyte, Executive Director of the CWE Neighborhood Security Initiative, with his daughter Janetta.
Next up: More photos from 2018 Fourth of July Parade.