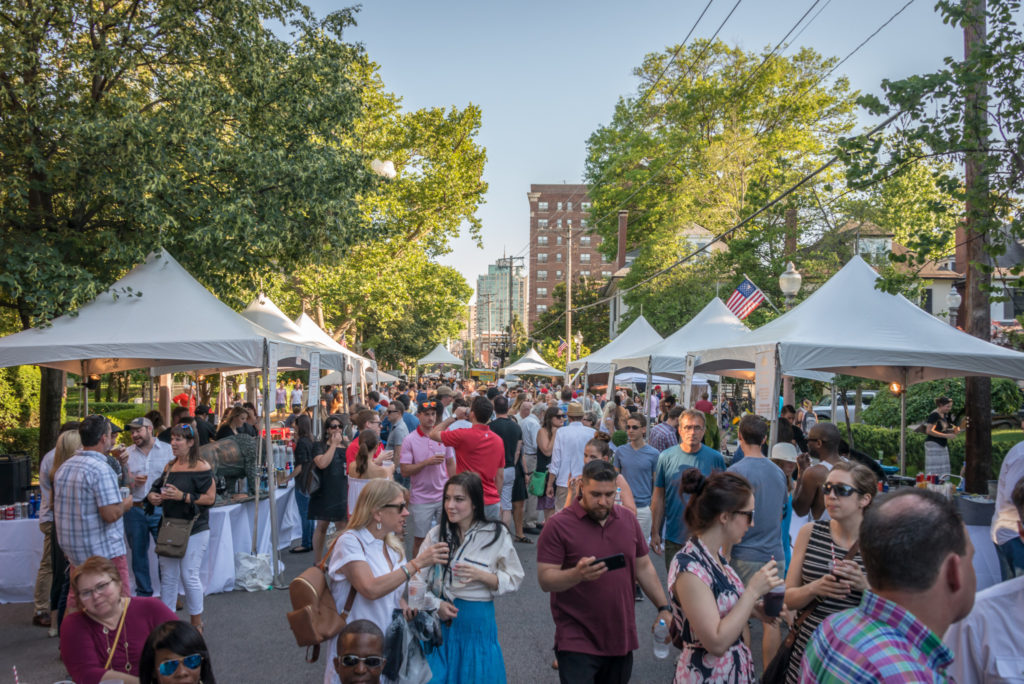 The 3rd annual CWE Cocktail Party takes place this Saturday, June 9, from 5 to 10 p.m. Live music, street performers, food and cocktails from 15 Central West End establishments will be featured at the event which takes place along Euclid Avenue between Maryland and McPherson Avenues.
The party commemorates what many claim is the first cocktail party on record held by Mrs. Julius S. Walsh Jr. in her home at 4510 Lindell in 1917.
Local musicians include Miss Jubilee, Hazard To Ya Booty, Grass Fed Mule, and Jesse Gannon and The Truth. There will be street performers, swing dancers, fire dancers, unicyclists and more.
In addition, starting at 6 p.m. there will be a CWE Cocktail Competition. Bartenders from throughout the neighborhood will compete to be named "Best in the CWE."
The event which is free and open to the public is sponsored by the CWE Community Improvement District.
For More Information visit www.cwecocktailparty.com.