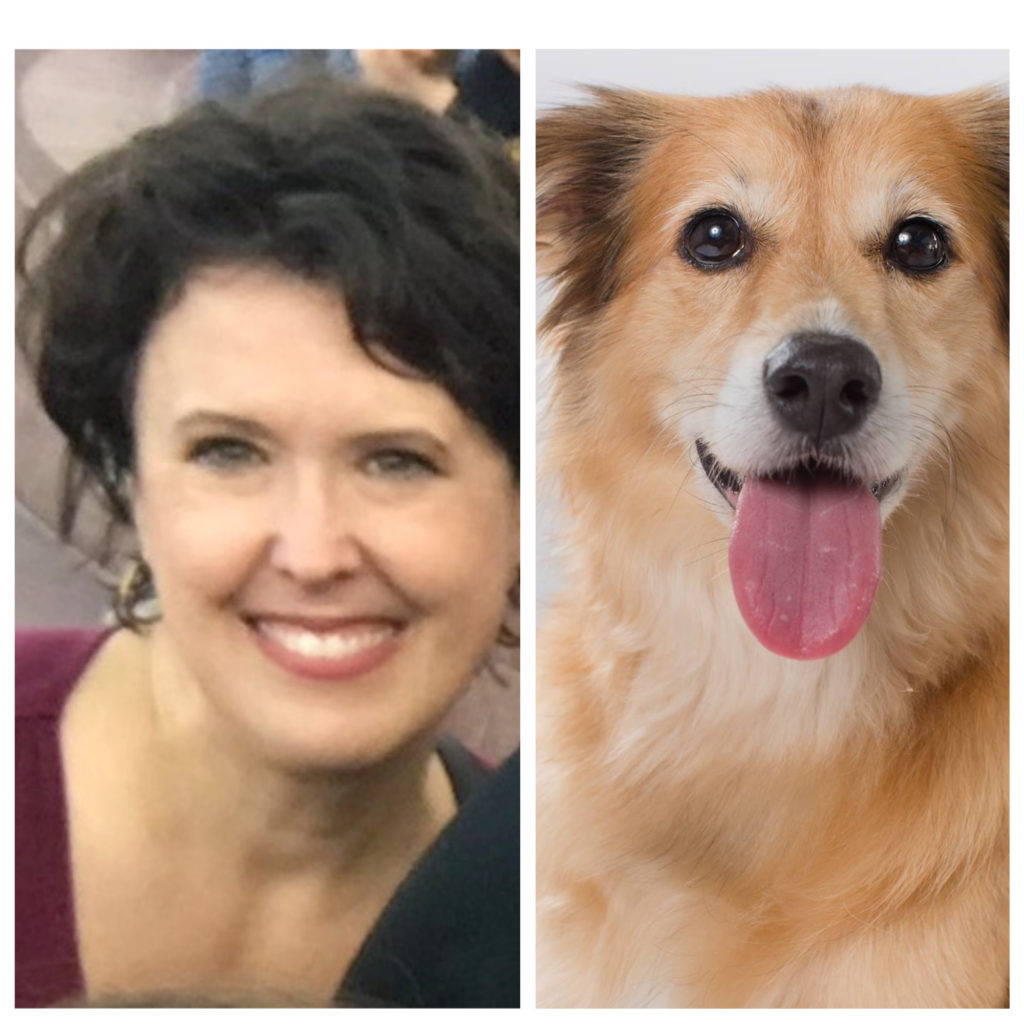 The Central West End Veterinary Clinic located at 4131 Lindell Blvd. (in the Lindell Marketplace) is committed to being a full service provider for pet parents and is now partnering with Jennifer Maurer, proprietor of PetImpact!, above, to bring local dog owners training classes.  This Saturday May 12, a series of 5 one-hour Positive Reinforcement Dog Training Classes for dogs of all ages, $120, will begin at 10:30 a.m.
 Two additional series will be offered starting Saturday, June 2 at 11:30 a.m., and Monday, June 4 at 6:30 p.m.
Maurer has been an accredited pet trainer for 6 years. When training her first puppy, a Sheltie mix named Simone, above, she had great success using positive reinforcement training and saw how it created a true bond between dogs and humans.  She has since worked with almost 1,000 dogs in pet store environments (PetSmart), and in private in-home sessions.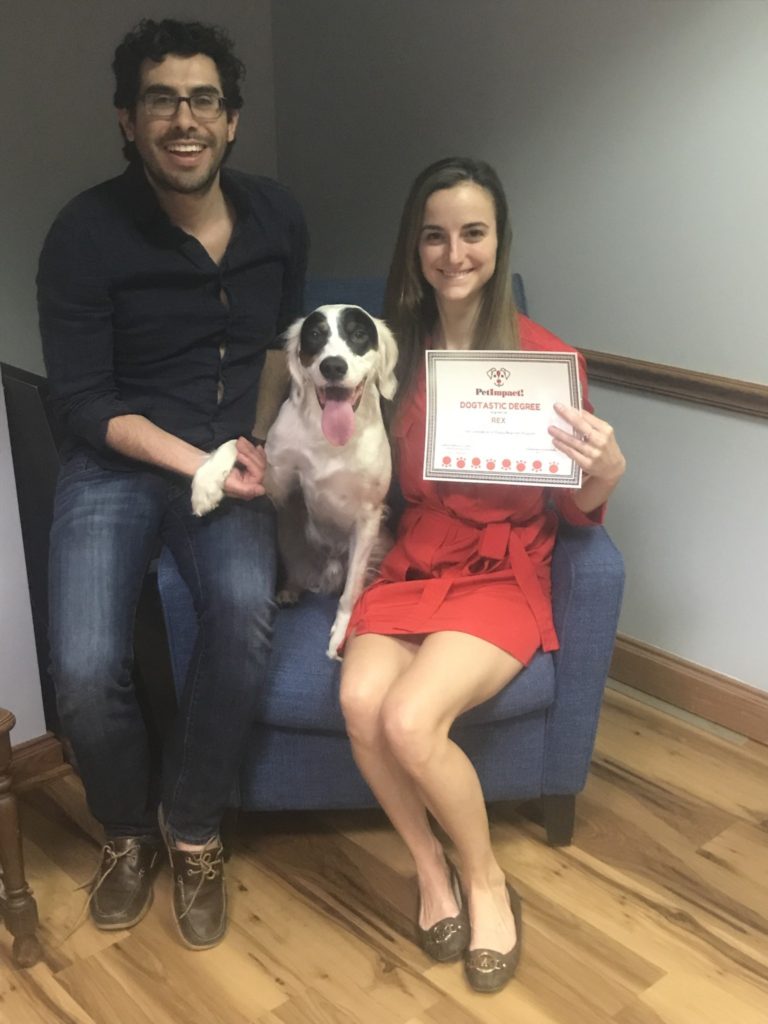 Here is a link to what will be covered in the 5-week course. Dog owners are given weekly homework assignments and there is a test at the end of the session. Maurer said she is committed to spending extra time with each participant to make sure the pet has learned everything on the training list. Upon completion, dogs will receive a "Dogstatic Degree," and "will have become a well-balanced family member with excellent manners!" Future plans include a "tricks" class and one offering a Canine Good Citizen Certificate.
Shown in the photograph above is a proud graduate named Rex. Two other graduates Harper, left, and Kylo, right, are shown with their owners below.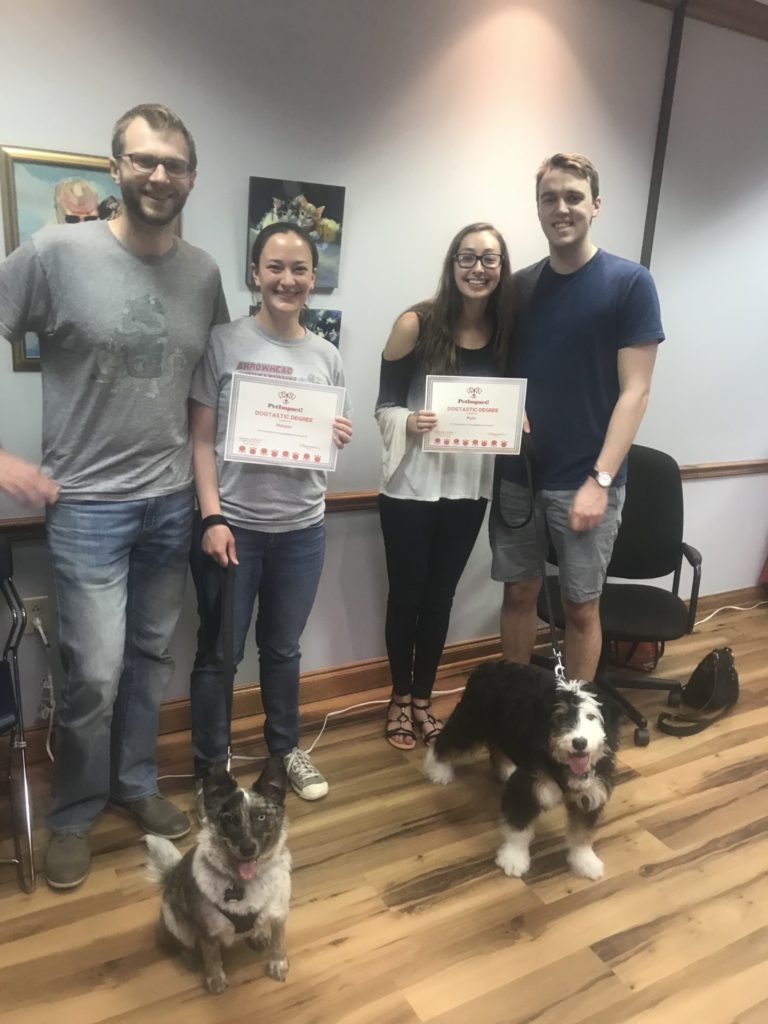 Each month Jen Maurer makes an impact by donating 10% of her profits to non-profit organizations in the community that make a difference in pets' lives. Visit the website for information about March's recipient, Pets for Vets.