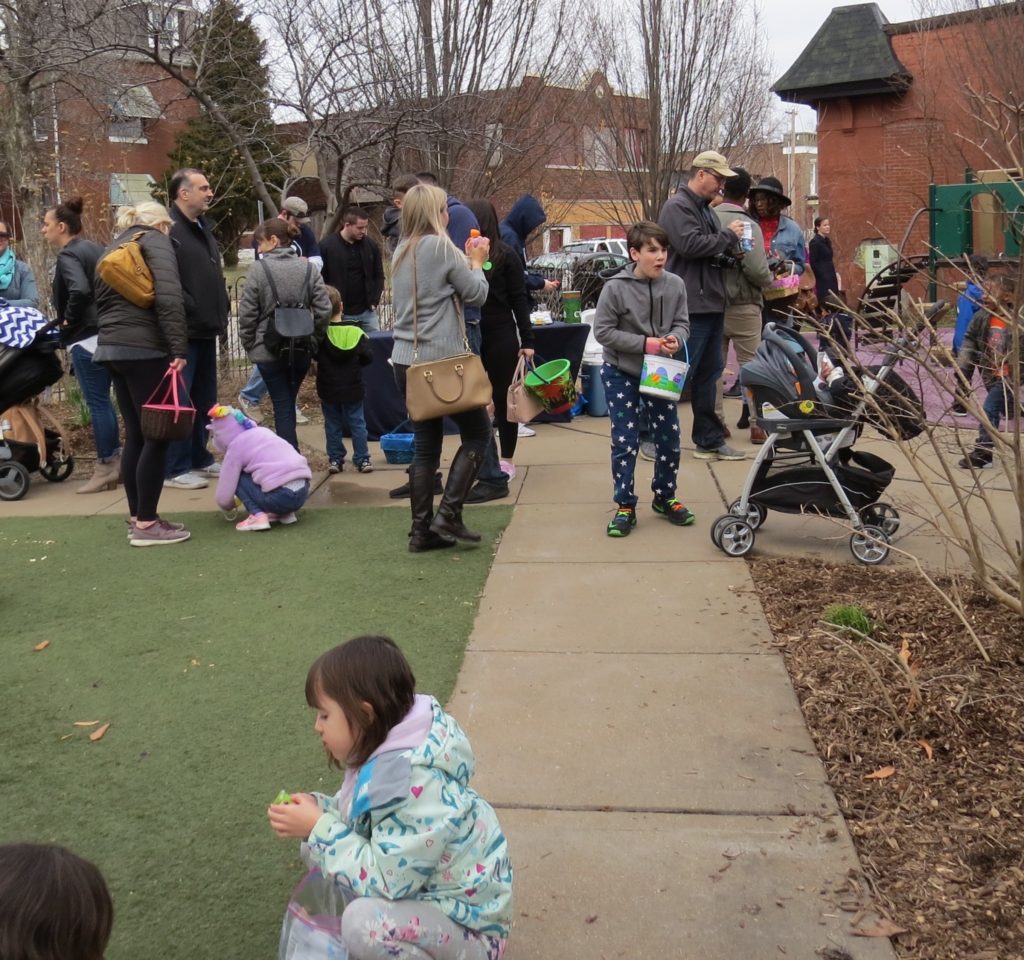 Judging by the enthusiasm of the 100 or so people who attended last Sunday's CWE Families & Friends Easter Egg Hunt at Kennedy Park, it seems the dreary weather turned out to be a factor only for those of us wishing for brighter photographs. Otherwise, high spirits prevailed, and while the kids searched for Easter eggs, parents kept watch and caught up with neighbors and perhaps made new connections.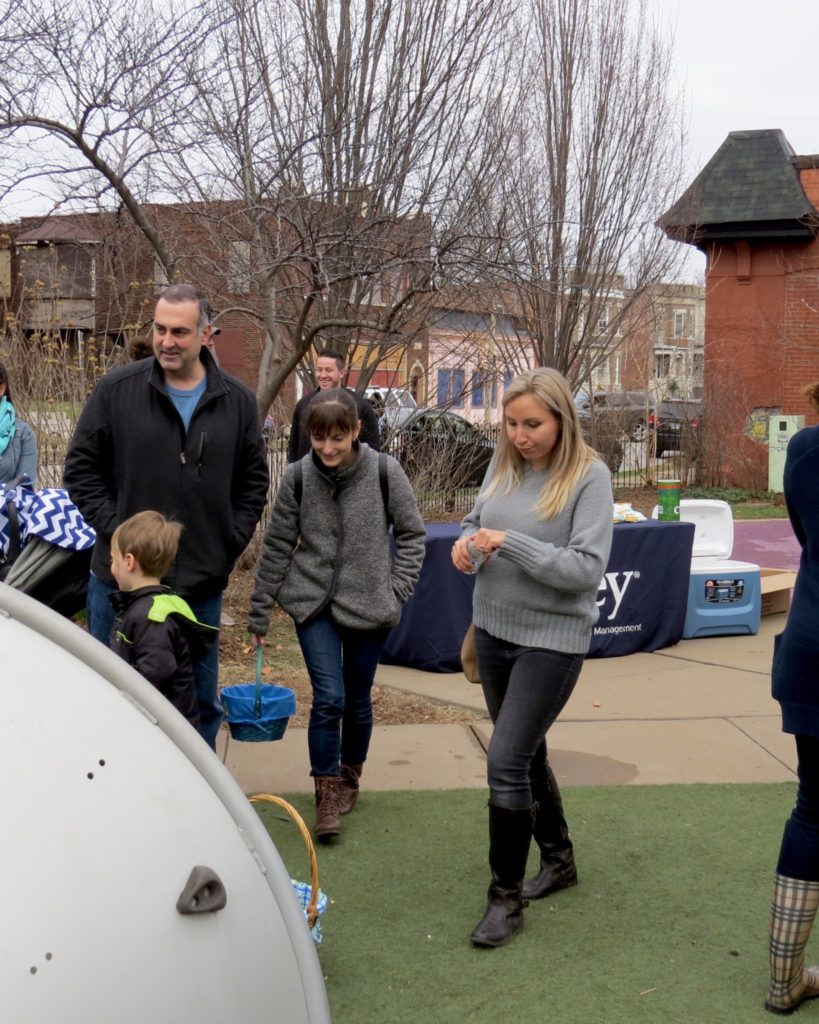 CWE Families & Friends "Chief Dad Organizer" Dan Bocabella is shown with his wife Robyn LeBoeuf, son Dominic, and neighbor Willow High, right. Dan put the 7th annual event together, secured the support of CWE's Busey Bank as sponsor, and also rounded up a crew of volunteers to mulch the park's gardens the weekend before.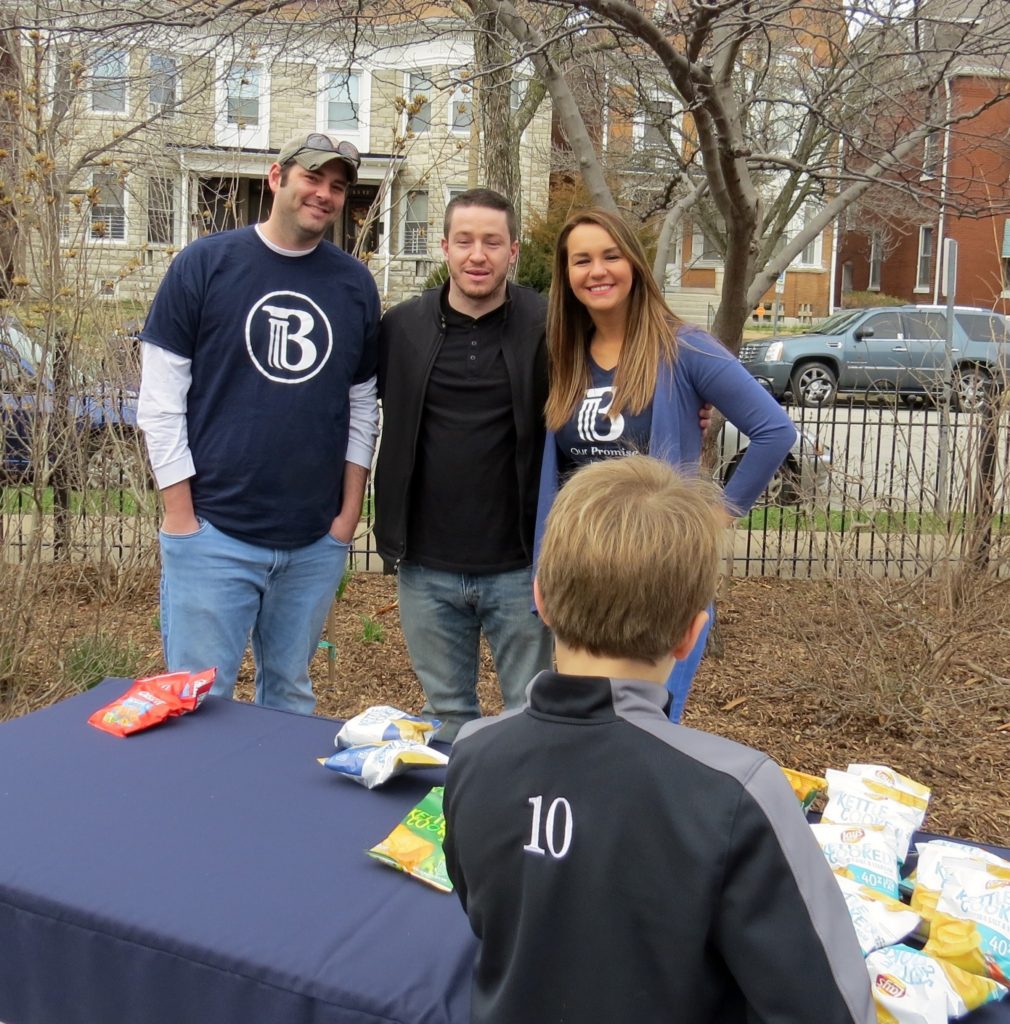 Staff from the Busey Bank branch at 10 Maryland Plaza include Branch Manager Romana Gracanin, right,  Assistant Manager Damir Krajima, middle, and left, Curtis Cantrell, Branch Manager of the Bayliss location.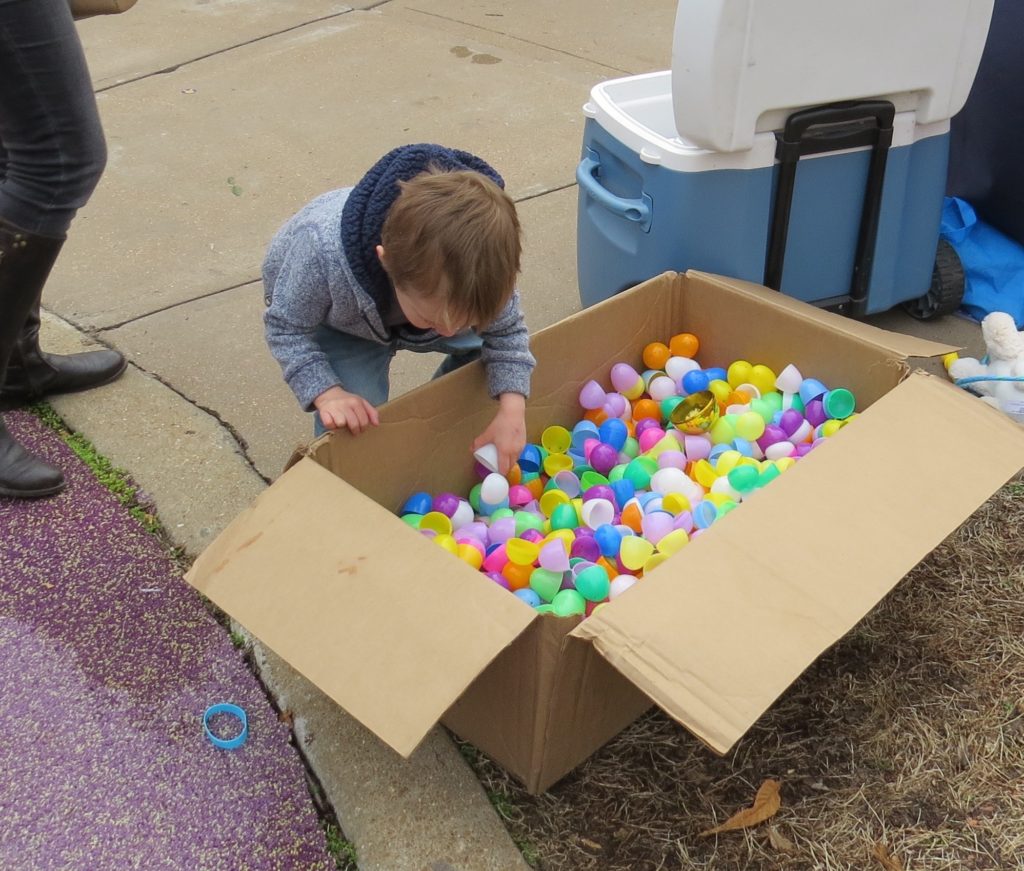 Digging for treasure among the remains of 700 plastic eggs Romana filled with candy and toys.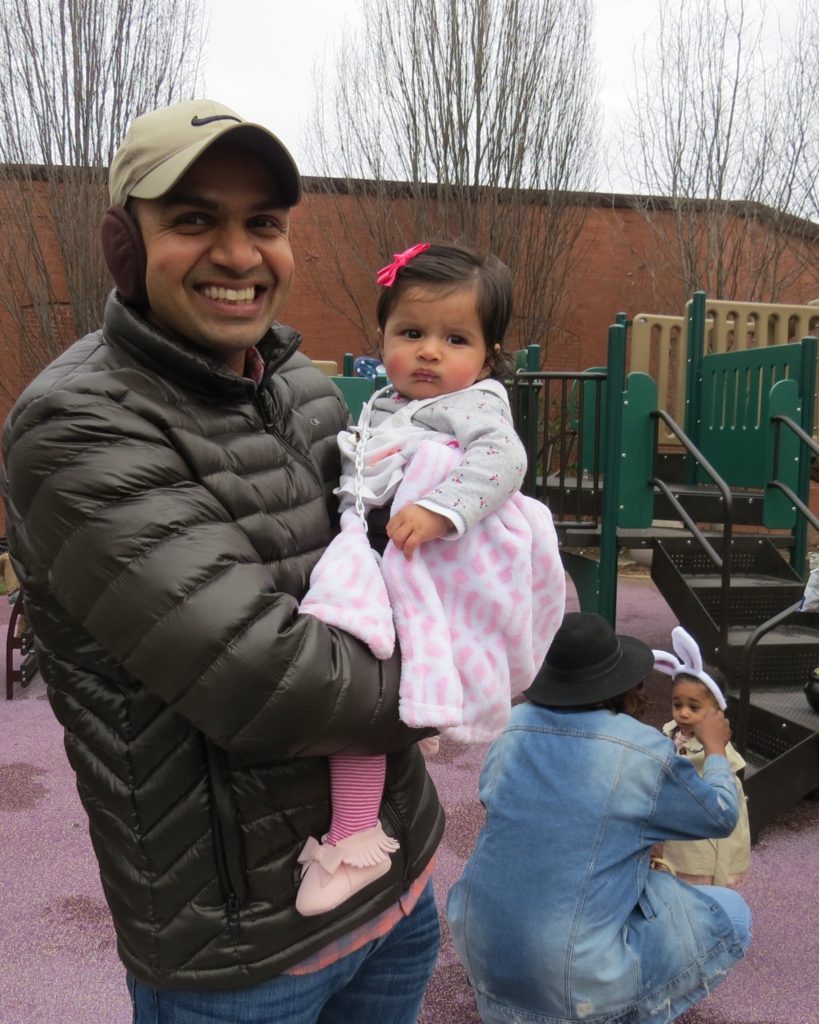 Some of the many young families who made the day seem so much brighter, above and below.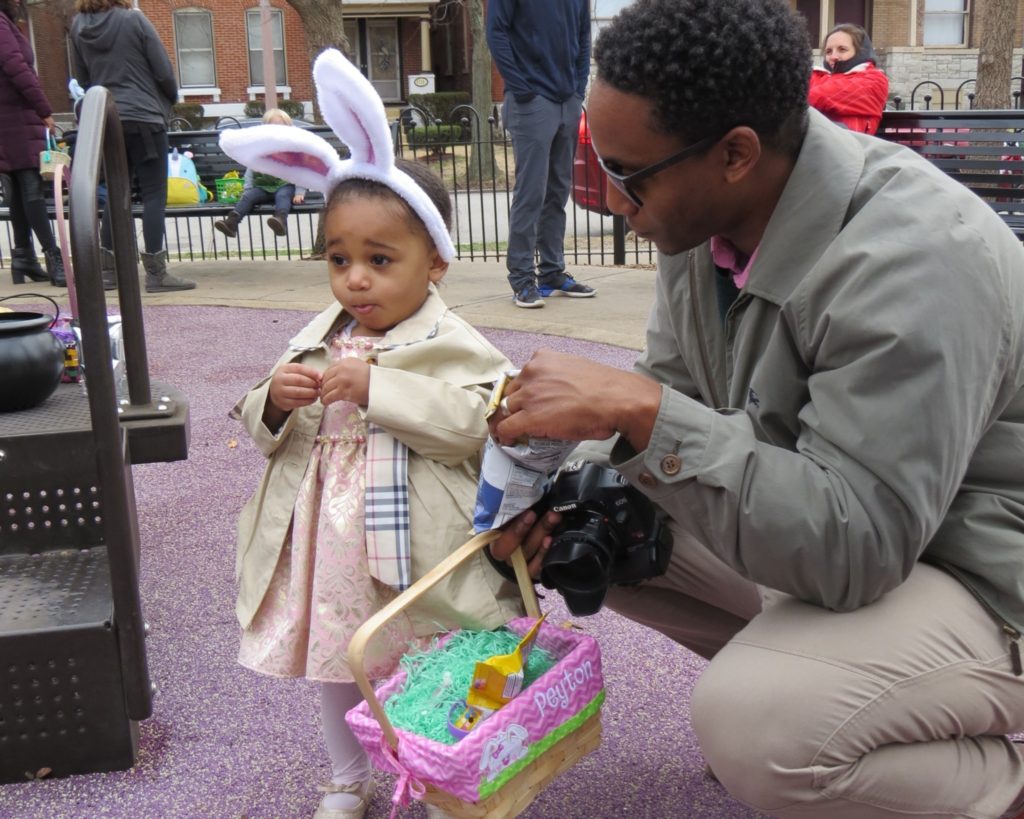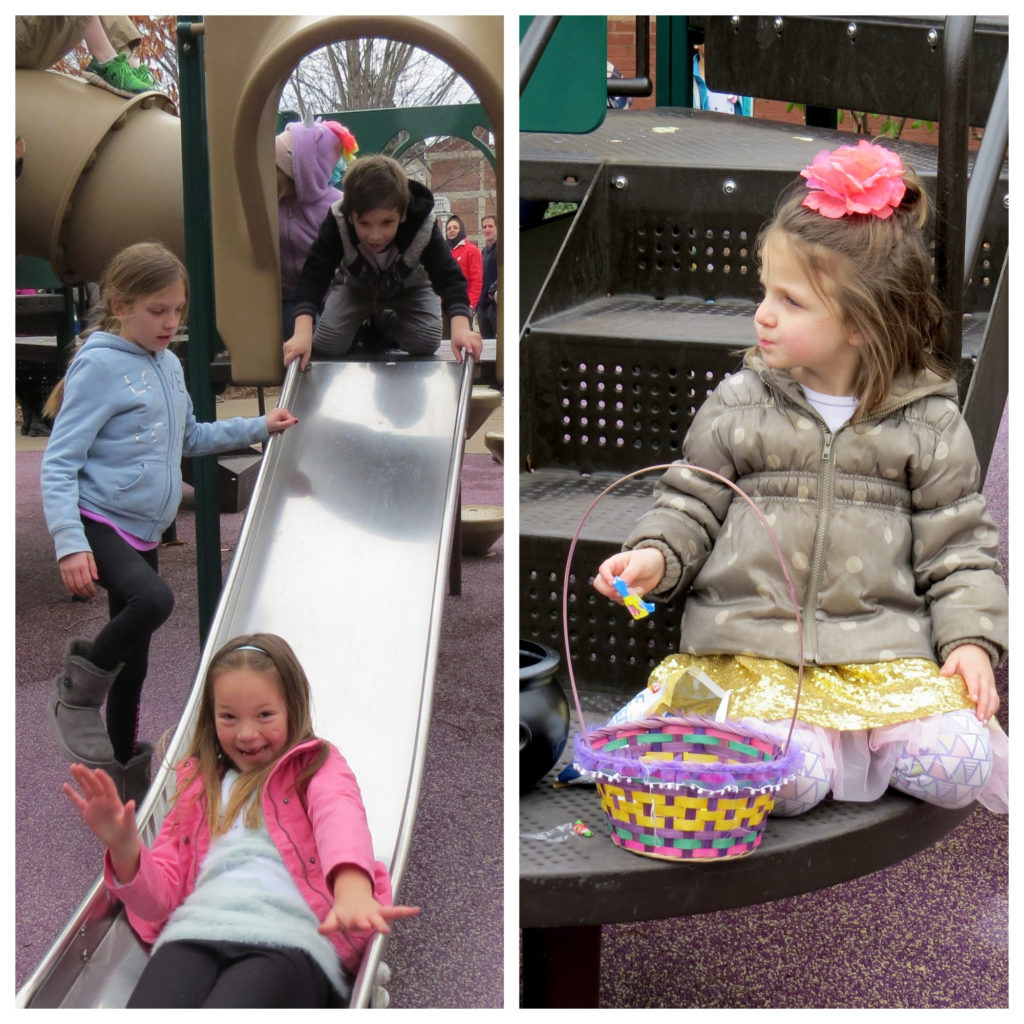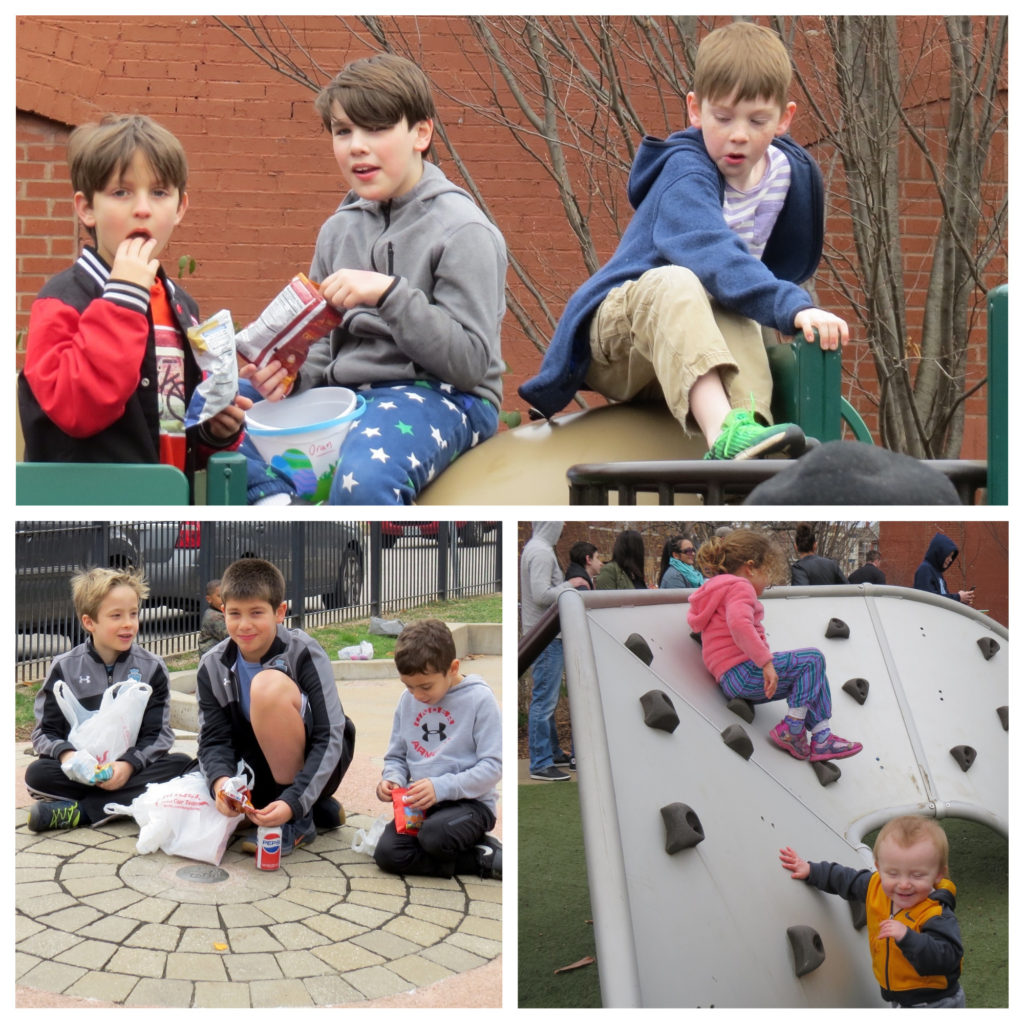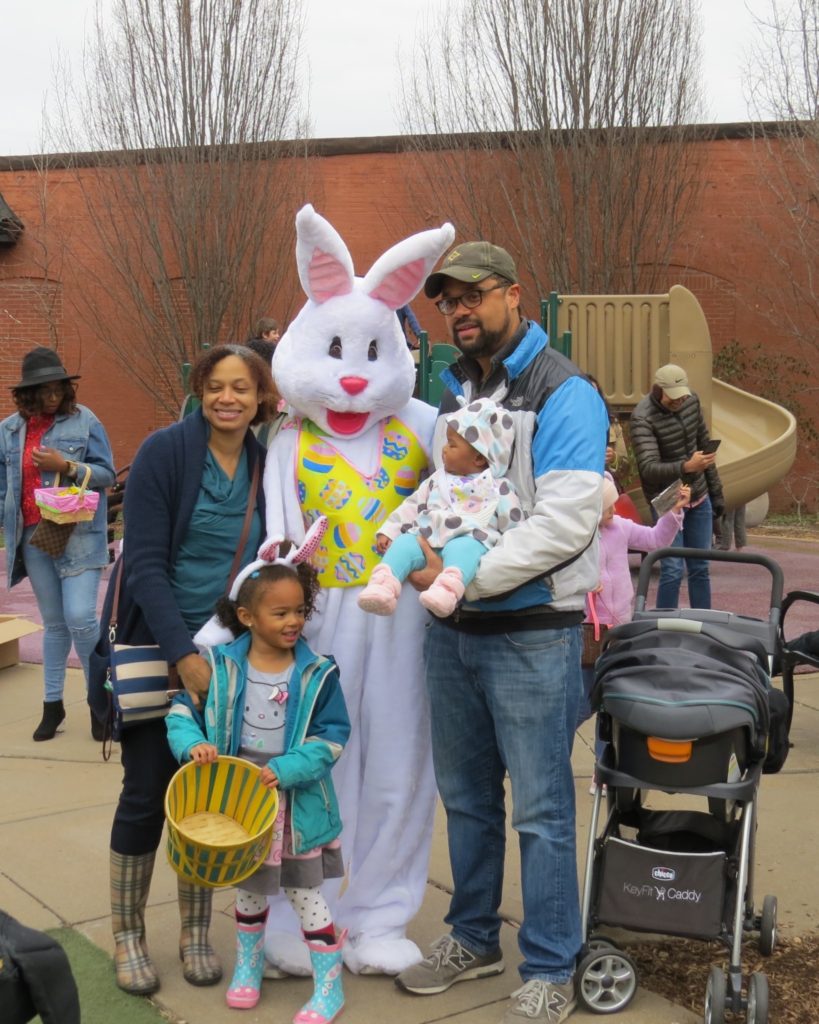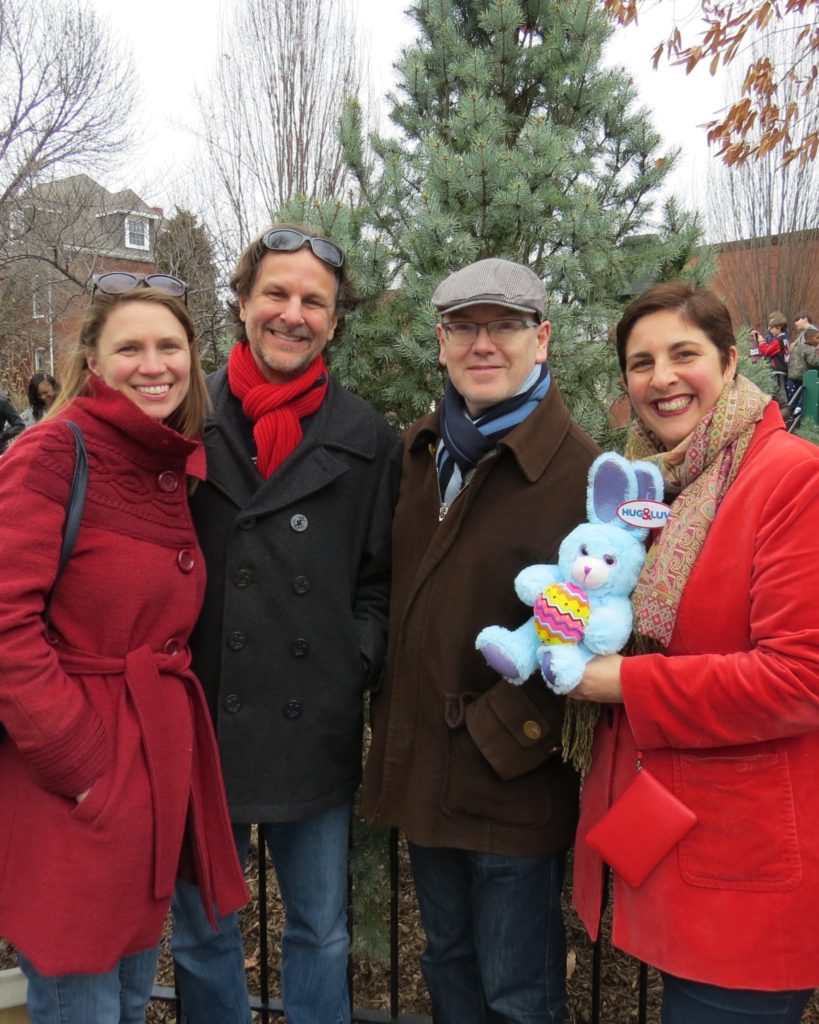 From left, 28th Ward Alderman Heather Navarro (read 2013 post here), who was among those who spearheaded the redevelopment of Kennedy Park 10 years ago, with Johnny Zokovitch, CWEnders Ronan Wallace and Amanda Kracen.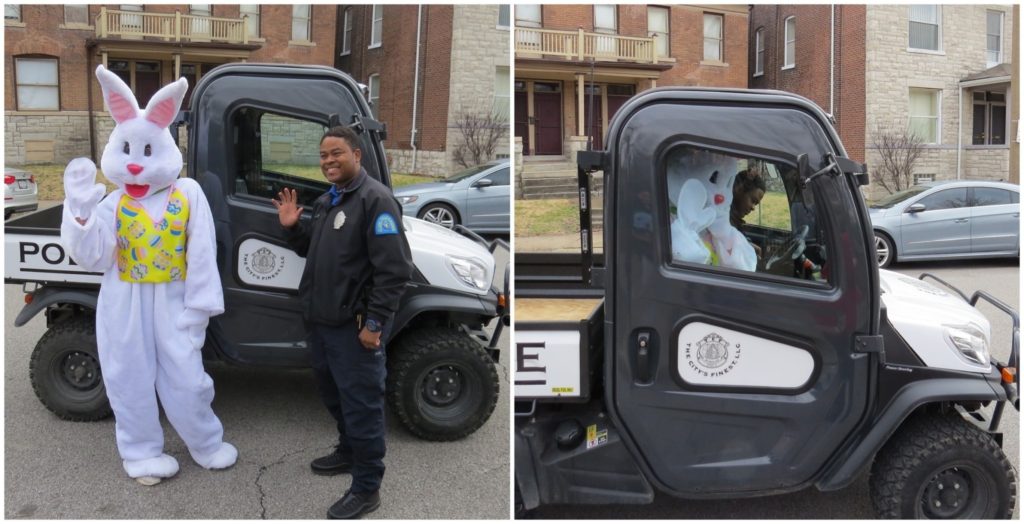 One of the joys of photographing this event each Spring is to see the new crop of babies joining our CWE community. Regrettably, they all grow up so fast. Witness the Easter Bunny's "helper" whom we've known since she was a toddler and was among the first crop of kids to play at Kennedy Park. On Sunday, following her official duties posing for photos and doling out hugs, she was whisked home by one of The City's Finest.
Thanks to Dan Boccabella and the other volunteers from CWE Families & Friends,  and to Busey Bank for sponsoring this year's event. If you would like to learn more about the CWE Famlies & Friends organization follow them on Facebook. An outing to Circus Flora is planned for late April.