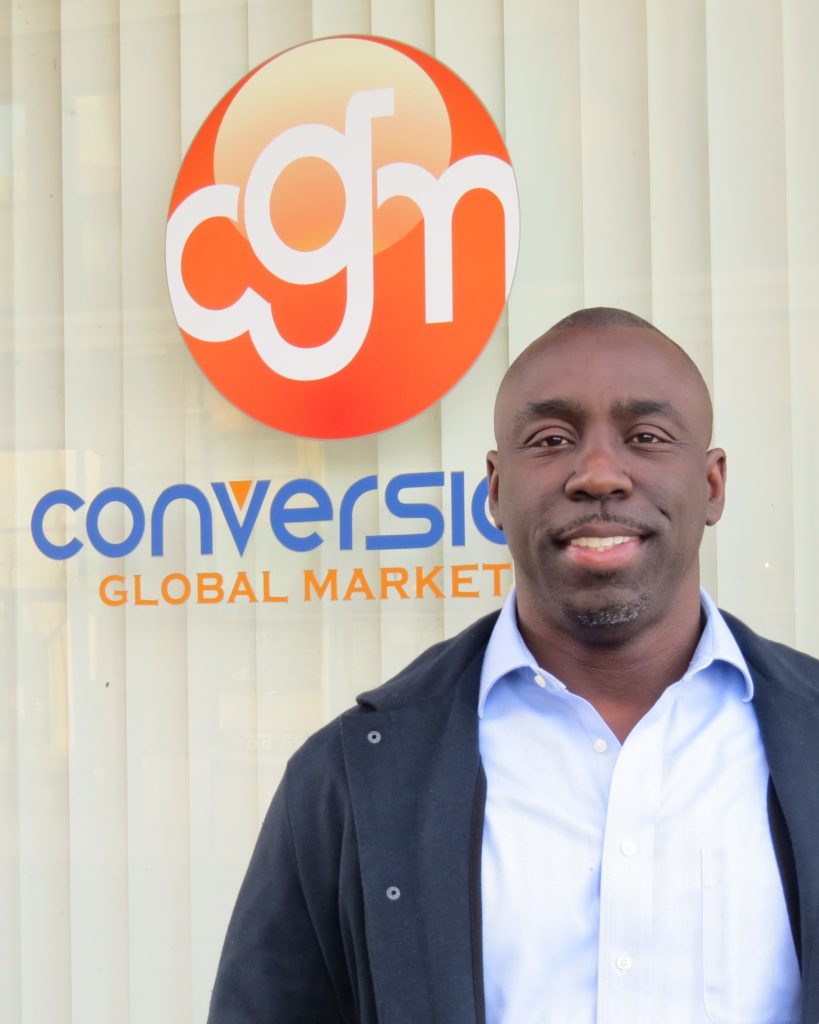 Curious about a couple of major announcements in the past few months regarding projects planned for Delmar Blvd. (look here), I decided to follow up with Kevin Bryant, CEO of Conversions Global Marketing.   Bryant is also president of the Kingsway Merchants District, an area that includes the site at Euclid and Delmar where developer Bob Saur recently announced plans to build micro-apartments (look here).
Bryant moved his full-service creative marketing firm, which counts non-profits, major companies such as Monsanto, and Harris-Stowe State University as clients, to 4901 Delmar Blvd. (at Euclid) 12 years ago. He had high hopes when he joined the Kingsway Merchants Association, which was formed in 1983 to strengthen the business community in the area, but soon found that "nothing progressive was happening and young professionals who wanted to get things done were giving up, so I dropped out of the organization too."
A short time later James Buchanan, who is a member of the SLDC staff (St. Louis Development Corporation) and also serves on the Kingsway Merchants board, asked if Bryant would rejoin the organization as president. Bryant agreed, though he understood the enormous challenges ahead.
"Every problem is solvable if you break it down into smaller pieces"
Bryant said one of the major hurdles is that Delmar has long been considered the "Mason Dixon Line. For many years Delmar marked the line of demarcation that separated which neighborhoods were prioritized for development and which weren't."
Bryant is a graphic designer by training, not an urban planner, but he realized intuitively that the only way to deal with the 207 acres in the district (see map below), was to break the area down and tackle it block by block. He recognized that "an area that is small enough, can be turned around."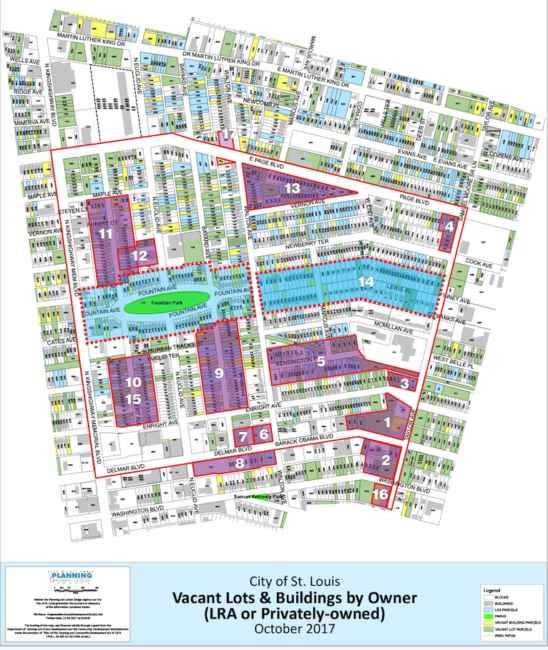 To get started, Bryant hired architects to draw up a development plan for the area, which stretches from Kingshighway east to Taylor, and from Delmar north to Page Ave. Plans in hand, he lobbied for an ordinance blighting the project area hoping it would attract the attention of investors and smaller developers who would be interested in the tax abatement incentive. That ordinance was passed by the Board of Aldermen and enacted last summer.
"Now there is some incentive. Developers aren't going to invest out of benevolence, but because they see a profit."
Bryant continued our conversation saying that banks aren't going to lend money to someone to fix up a house on a block with boarded-up houses and vacant lots, as it won't appraise. Bryant has personally taken on Aubert Avenue—his challenge block, "my ground zero"—which is 1/2 derelict homes and 1/2 vacant lots.  "Once I turn that block around, the rest will be relatively easy."
He is partnering with developers to encourage development of vacant and underutilized properties. There are currently 17 projects in various stages of development with individual investors and developers (see areas shaded in purple above).  "It's a lot easier to get movement when people see others doing things," he added.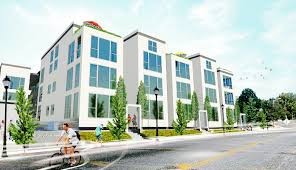 I asked Bryant which project he was most excited about and he immediately mentioned developer Bob Saur's 161-unit micro apartment complex planned for the southeast corner of Delmar Blvd. and Euclid Ave. (Rendering courtesy of Bob Saur and Ron Verrelli.) The photograph below shows the long-neglected area where Saur's apartment project is planned (large rectangle below). Retail storefronts are planned for the east end of the block at Walton Ave.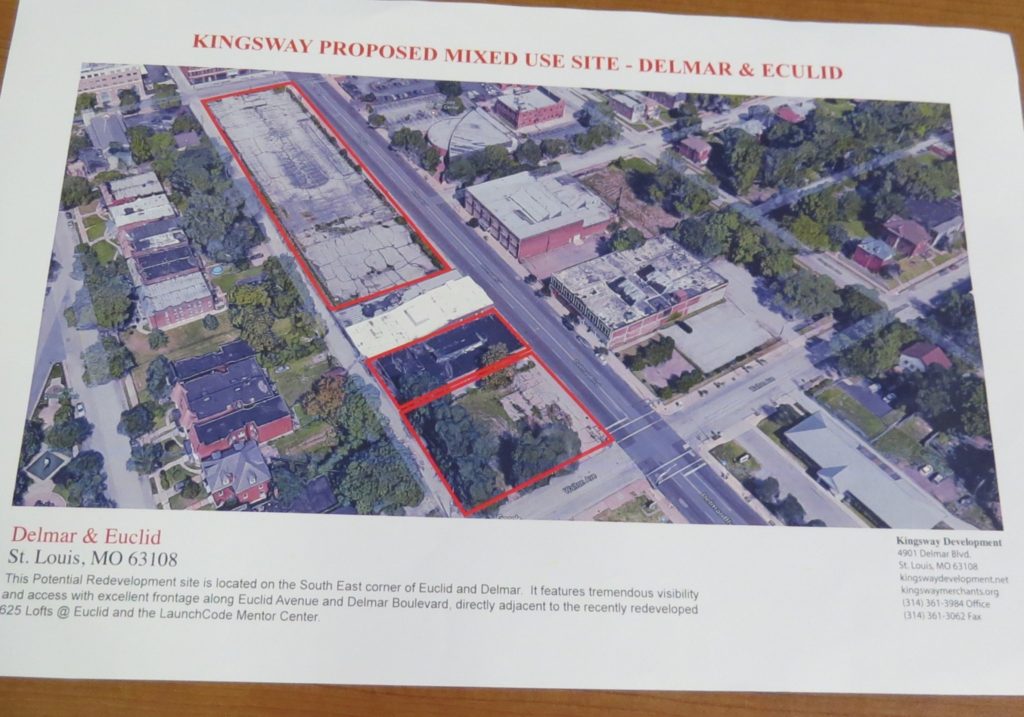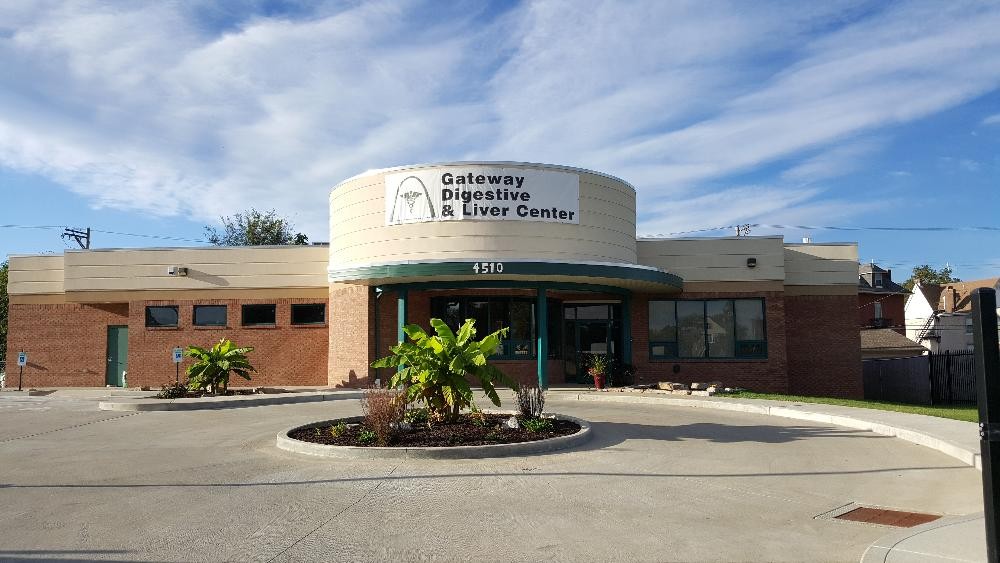 Bryant is proud that Gateway Digestive & Liver Center, the 1st free-standing urban surgery center to be built in the state of Missouri, chose to locate in the Kingsway District at 4510 Delmar at Taylor. He said more exciting news on the health front is that he is in conversations with People's Health Center, currently located at Lindell and Sarah, about helping to expand the entire southwest corner of Delmar and Taylor into a health and medical campus.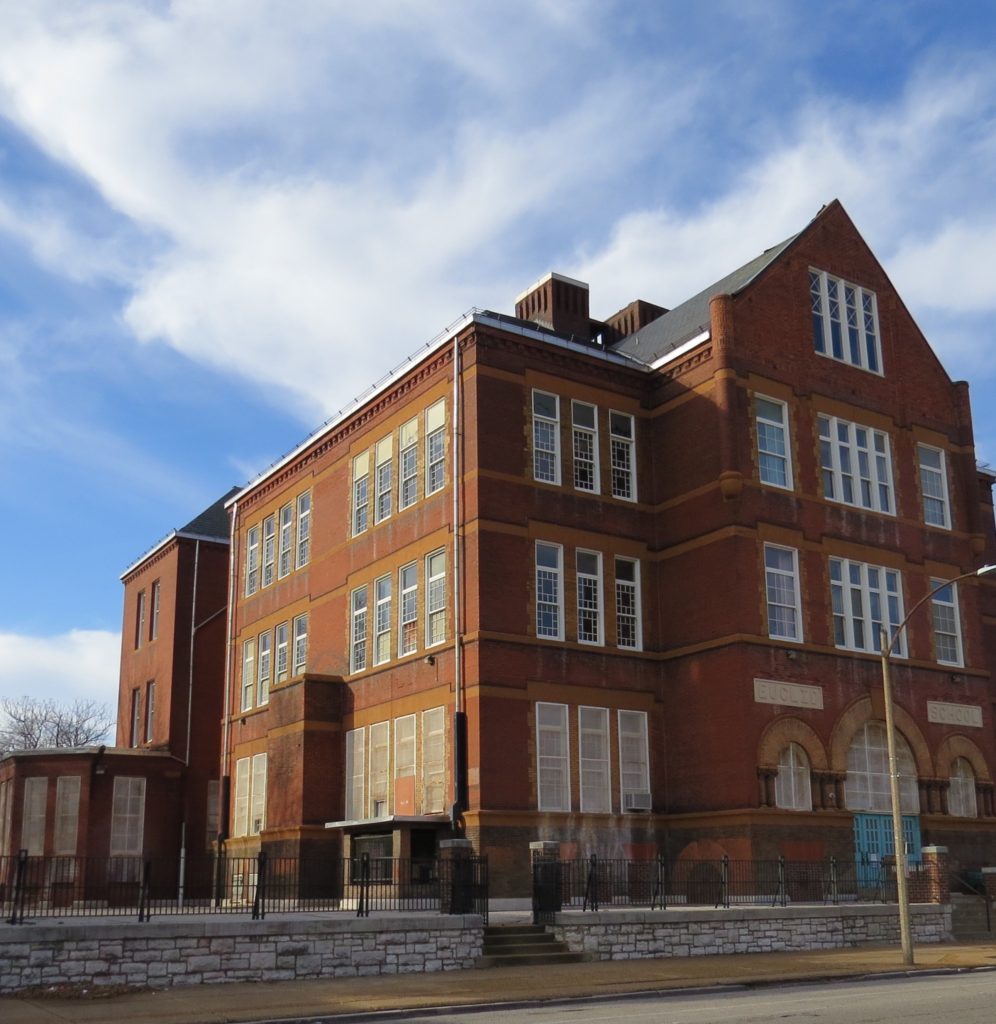 Finally, it appears that nationally-known artist and entrepreneur Theaster Gates' and Chicago-based Brinshore Development's vision to convert Euclid School, above, into 45 apartments and arts/cultural spaces, is on the front burner once again. Gates and Brinshore need to raise $4M to complete financing for the project, and Bryant is hopeful they will reach their goal soon. Check the website for more information about the proposed project, Euclid School, and Fountain Park.
What's next for this tireless urban pioneer? "I'm grateful for the support I've received from Brian Phillips at Washington University Medical Center and excited to be working with Park Central Development's Abdul Abdullah on a grant to cover expenses and add staff integral to moving these projects forward.  I am also working with my very active neighborhood organizations (Fountain Park and Lewis Place) to create a new CID (Community Improvement District) to help maintain the area and add more police presence, like those that exist in other areas of the city, such as the Central West End."
Six years ago former Mayor Francis Slay named Kevin Bryant Businessman of the Year. That was long ago, and lots of positive steps have been taken since then. It takes a long time for change to come, but it now seems as if the right person is at the helm.
For more information, or to contact Kevin Bryant at Conversions Global Marketing: kevin@conversions.us.