The new year is jump-starting with exciting news on the development front. Plans are in the works for an apartment project to be constructed on a long-neglected property at the southeast corner of Euclid Ave. and Delmar Blvd. The parcel is directly across from the newly-renovated Lofts at Euclid (625 N. Euclid) and LaunchCode on Delmar.  Sadly, the site has been a neighborhood eyesore for years.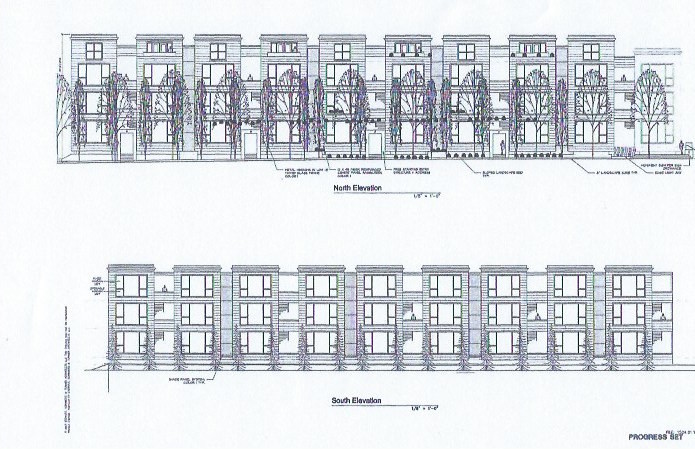 The Board of Commissioners of the Land Clearance for Redevelopment Authority (LCRA) has awarded the developer, Solire I, helmed by Robert Saur (Clayton on the Park, etc.), a 10-year 80% tax abatement for 161 apartment units in 3 to 4-story buildings, above.
Rents for the 384 t0 768 s.f. "micro apartments" are expected to range from $1.61 to $2.20 per square foot.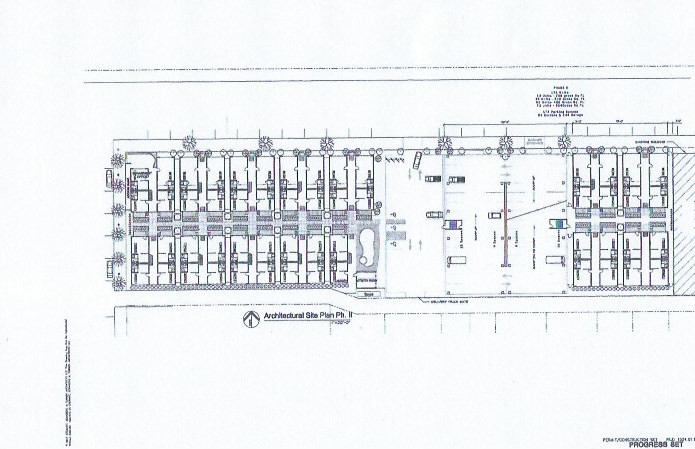 The project will be developed in 2 phases. Plans include surface parking (see plan above), to be converted to a 2-level parking garage in Phase 2.
On a side note: Matt Moynihan of Moynihan & Associates, the landscape architect of record, has designed many wonderful projects for CWE homeowners including several on Pershing Place and Walton Row, so we can look forward to a beautifully landscaped site.
This is such good news for the Central West End and the City of St. Louis, and continues a push by some forward-thinking citizens to address what is commonly referred to as the Delmar Divide. The hope is that momentum is building for even more ambitious initiatives in the near future. Stay tuned.