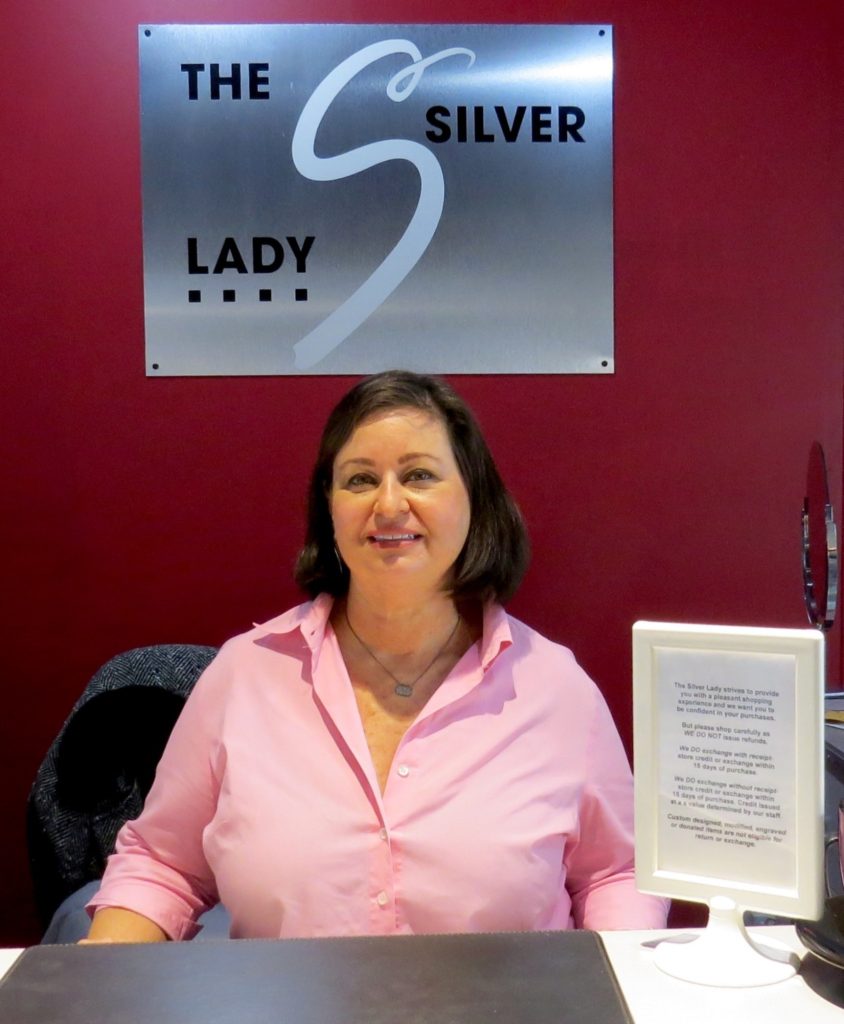 As many times as I've stopped in or walked by The Silver Lady, 4736 McPherson Avenue, it wasn't until I needed a new watch battery that I remembered seeing a small sign in the window advertising replacement service.
Not only is the service fast, you're sure to be entertained while you wait by Shifter's dry-witted conversation on a variety of topics.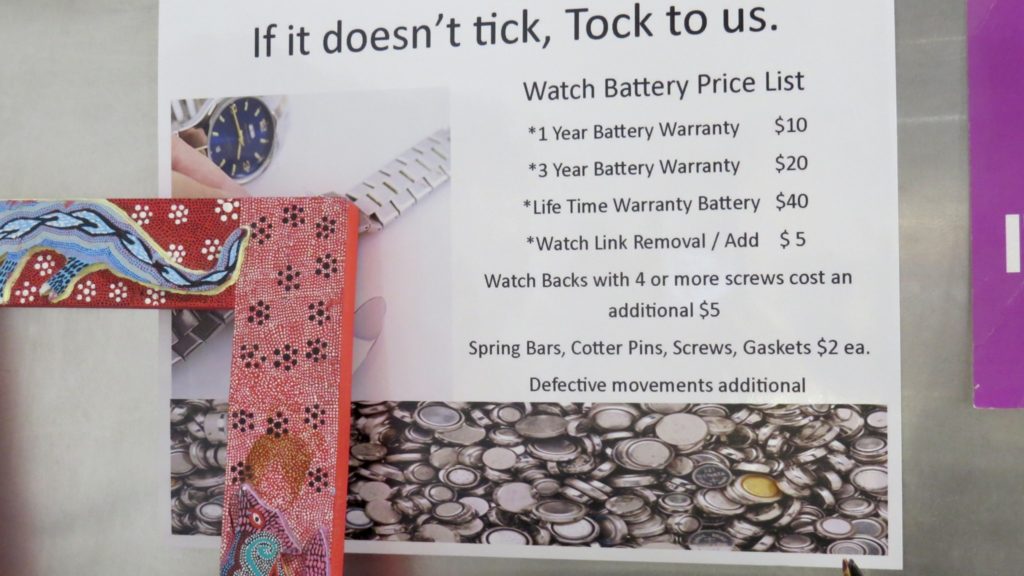 Battery prices are listed above, and The Silver Lady offers repair services on silver, gold & costume jewelry too.
The Silver Lady, 4736 McPherson, (314) 367-7587, Weds. – Fri. 12 to 6 p.m., Sat. 10 to 6, Sun. 11 to 4.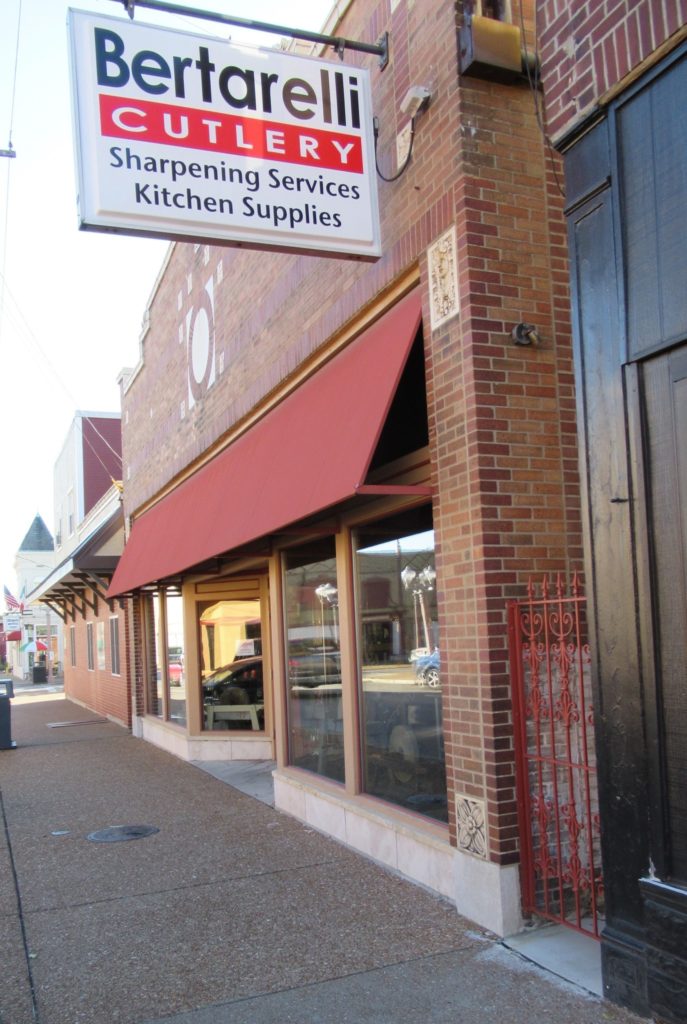 I'll be the first to admit that I'm rather provincial when it comes to going about my daily routine, and rarely find reason to leave the neighborhood. The rare exception occurs when I simply cannot find what I need in the CWE. Knife sharpening is an example.
We've been patronizing Bertarelli Cutlery on The Hill, above, for years. They offer same-day sharpening service on knives, food processor blades, stick blenders, scissors, and more. The company has been located at 1927 Marconi for 14 of the 50 years it's been in business.
One morning recently I dropped off 2 knives and 4 scissors (one was a pinking shears), and picked them up early that afternoon. The cost for 6 items was a reasonable $30.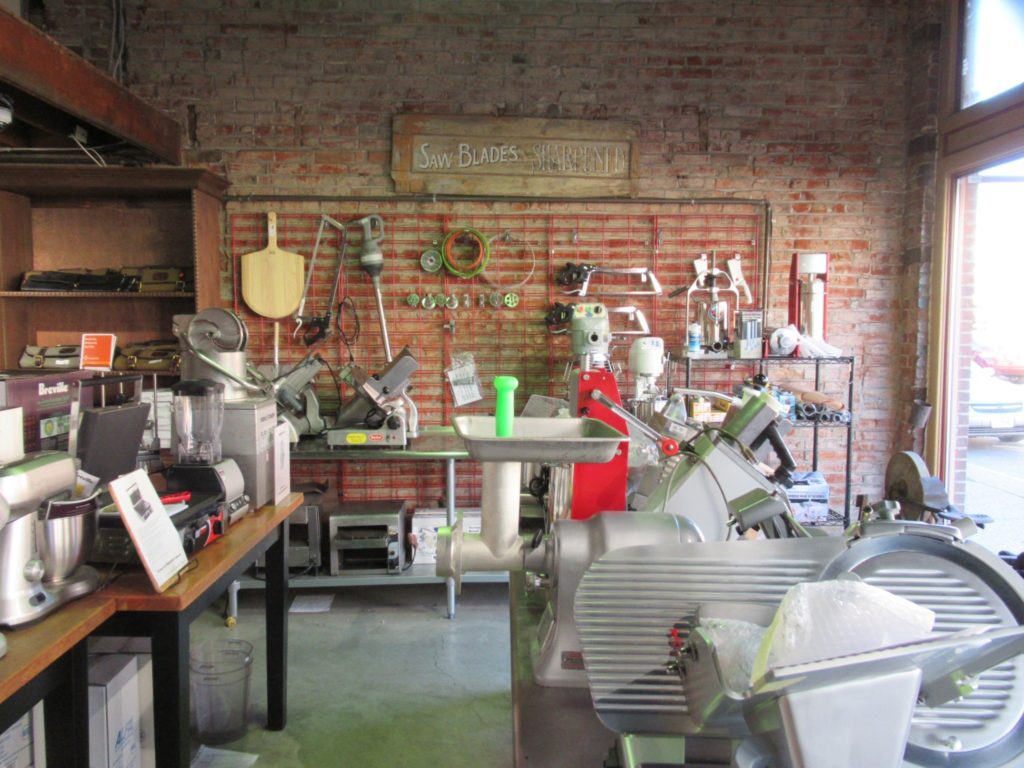 Bertarelli also has a great selection of restaurant equipment and kitchen gadgets for the home cook in the front of the shop, above.
If you decide to wait while your blades are being sharpened, there are lots of interesting places to explore on The Hill.  My suggestions include Shaw Coffee, DiGregorio for homemade frozen ravioli, Viviano for Italian groceries, and Missouri Baking Co. for pastries. For unusual sweaters and offbeat fashion, visit Skif International, 5008 Marconi (just south of Bertarelli and across the street from DiGregorio). Alive Magazine reporter Sarah Stallman's article describes in photographs what you'll find inside the Skif warehouse. It's a real treat.
Bertarelli Cutlery, 1927 Marconi, (314) 664-4005, Mon. – Fri. 7:30 to 4:30, Sat. 9 t0 5.