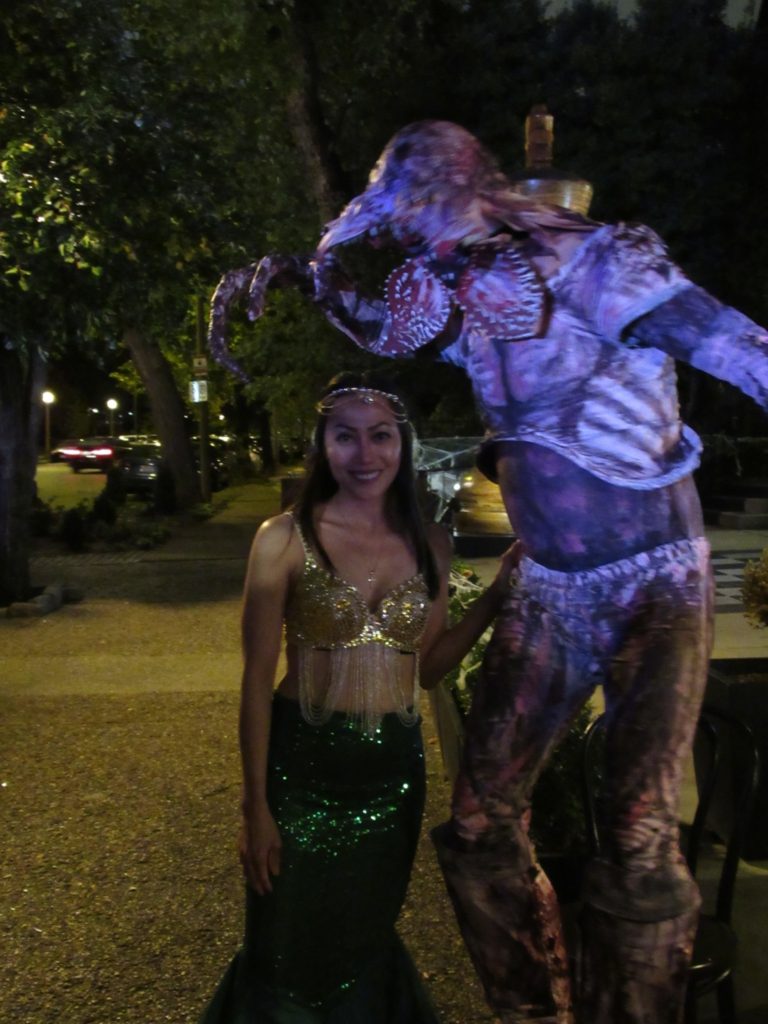 As you can see from the photographs in this post the character of the annual CWE Halloween festivities assumes a much different hue after the sun goes down. One never knows who's going to show up, see Demogordon above, or what's going to happen. It was worth every chilly moment to witness the action on and around the main stage in the company of characters such as the ones shown below.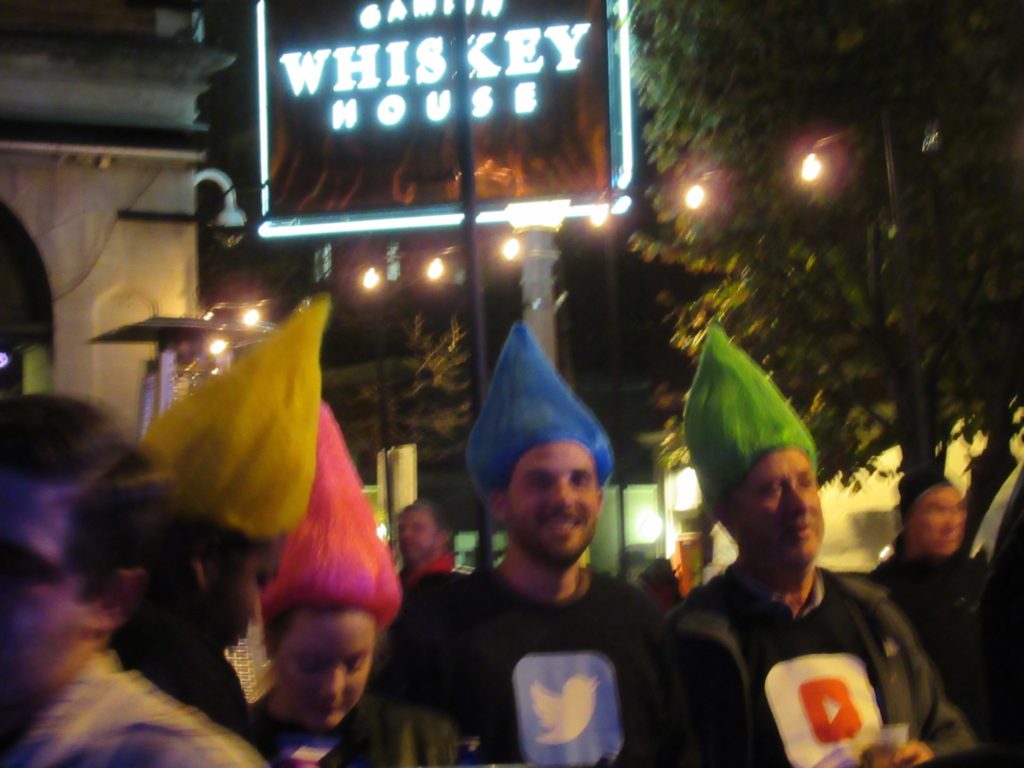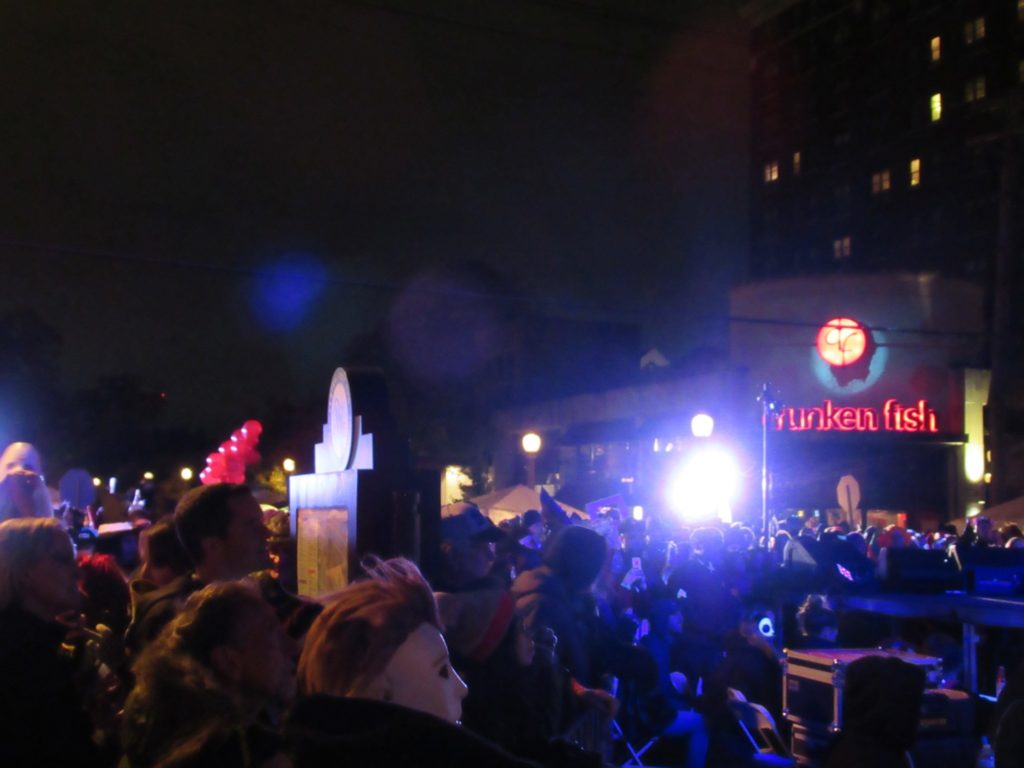 Spectators stood shoulder-to-shoulder around the main stage at the intersection of Maryland and Euclid Avenues.
Emcees Trish Bush, far right, and Jeremy Corray left, kept the one-liners flowing over the course of the evening. In this photo you also see the behind-the-scenes staff controlling the sound and light production led by Dennis Gorg.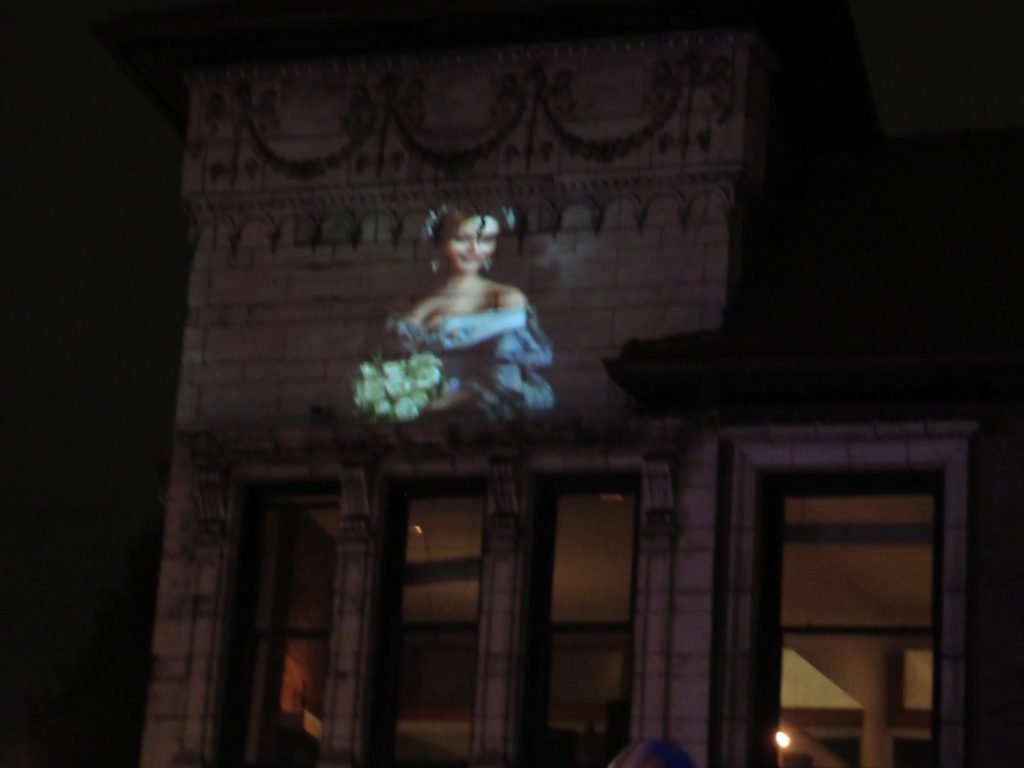 Video production on the surrounding buildings was executed by TSV Sound & Vision.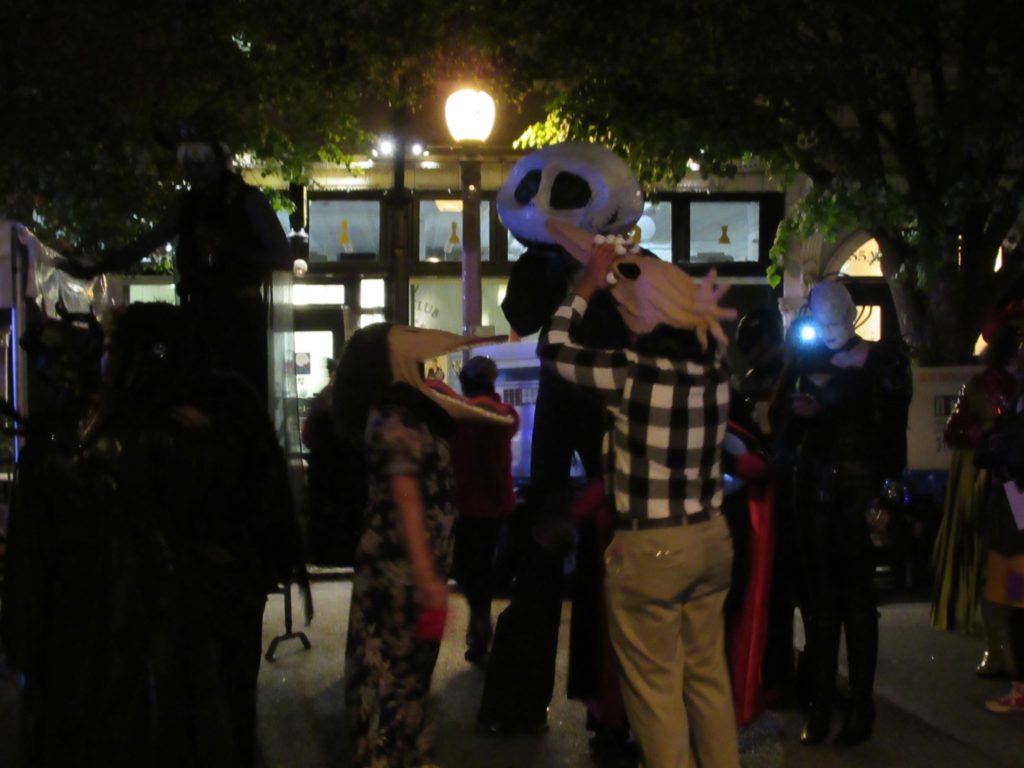 Contestants gathered behind the stage awaiting their turn on the runway.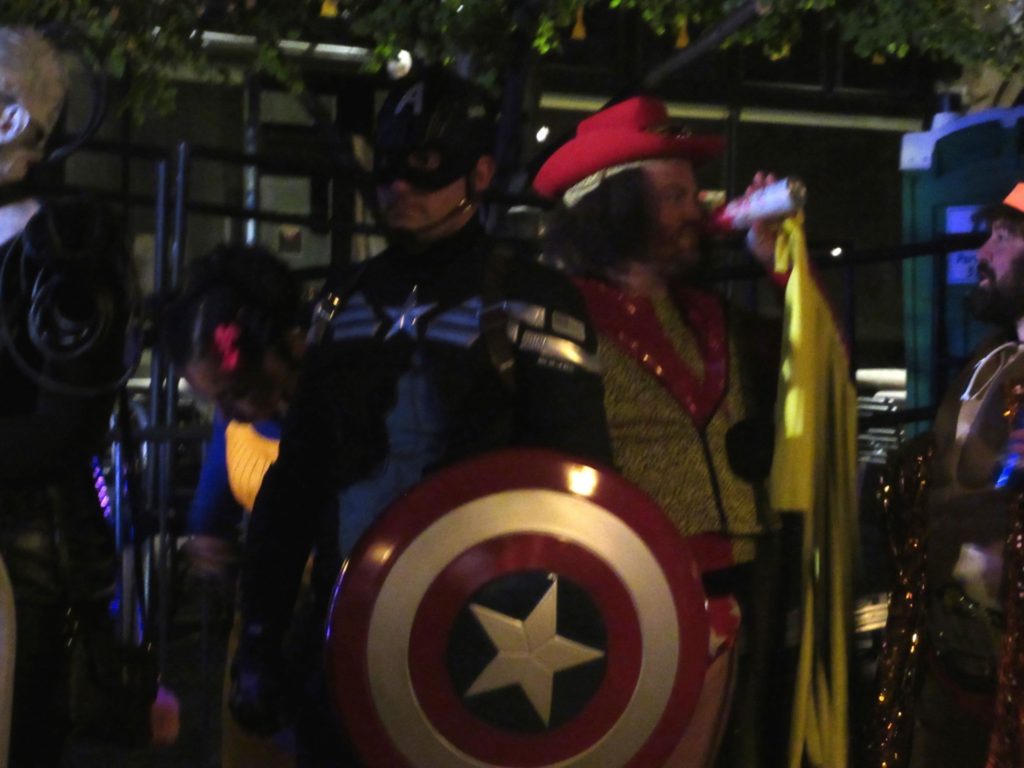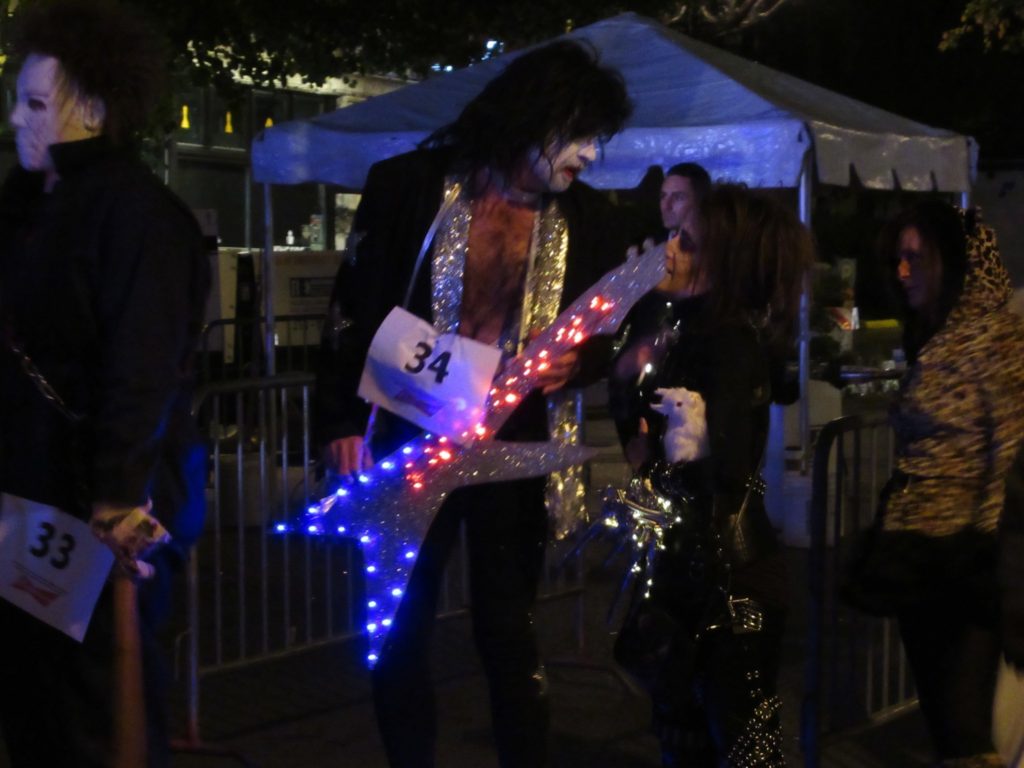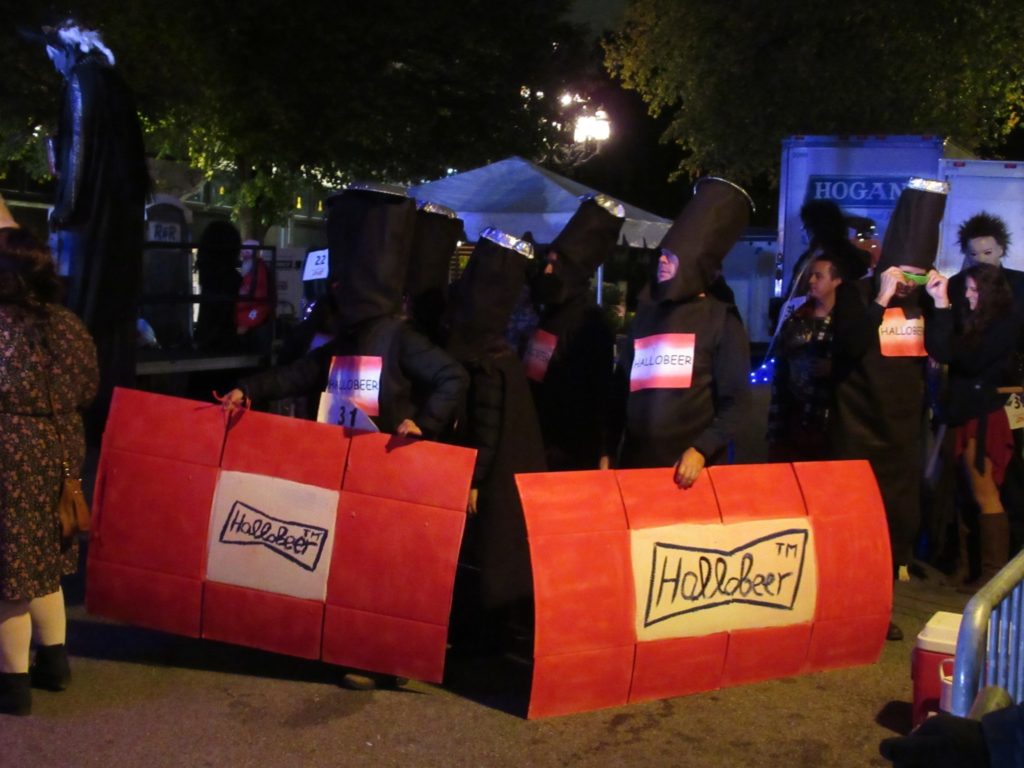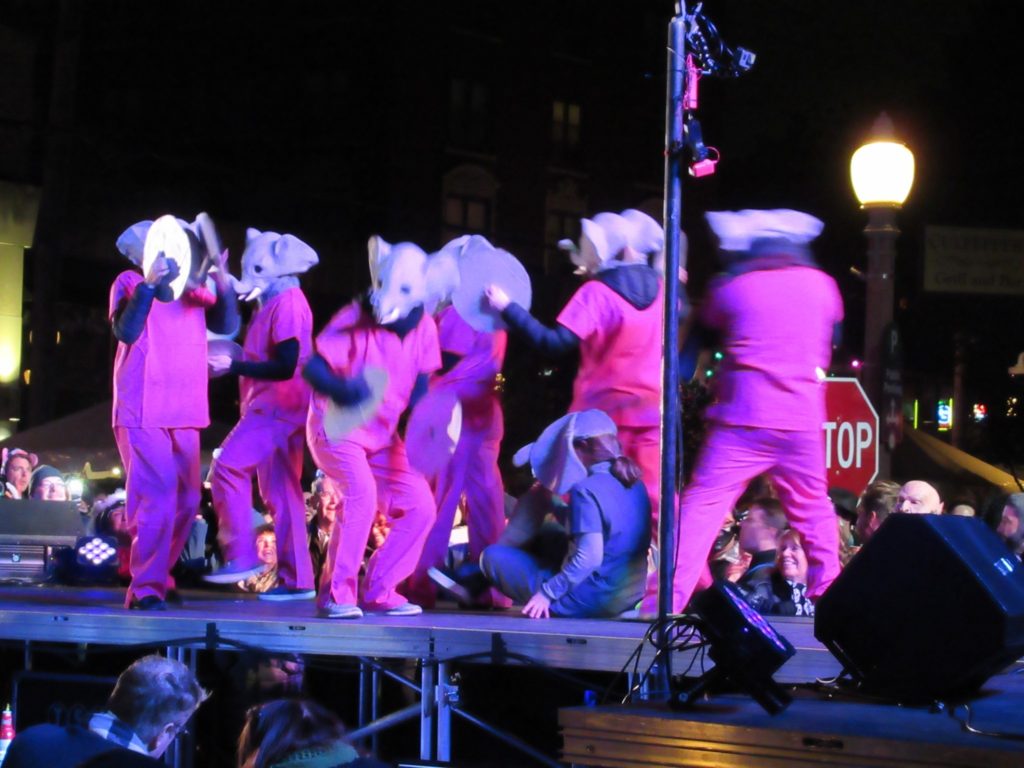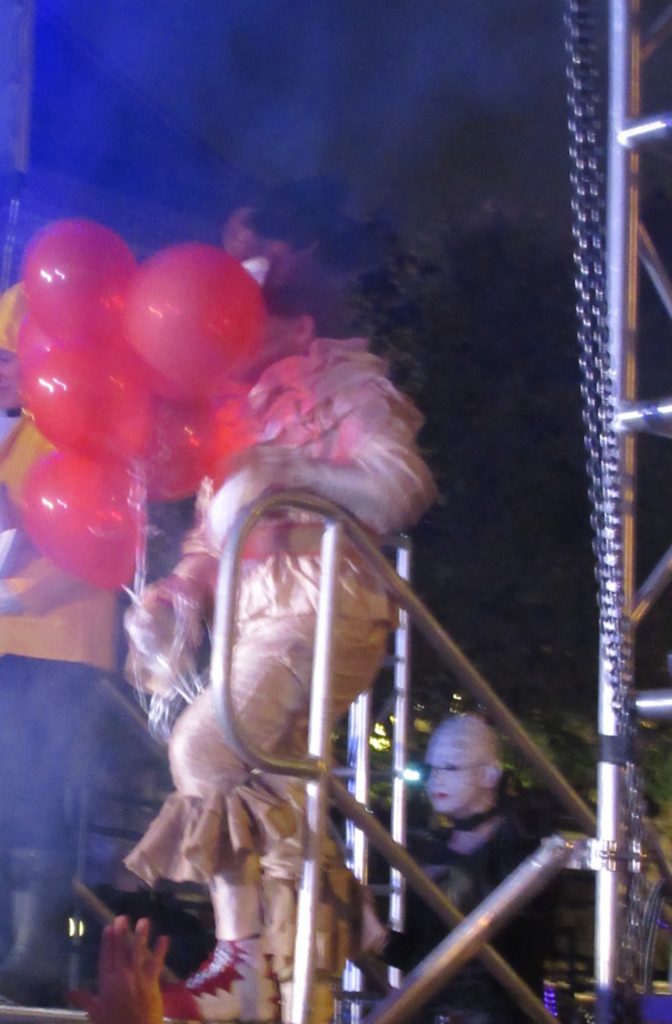 Pennywise from It as he was about to take the stage. This costume was one of the top 10.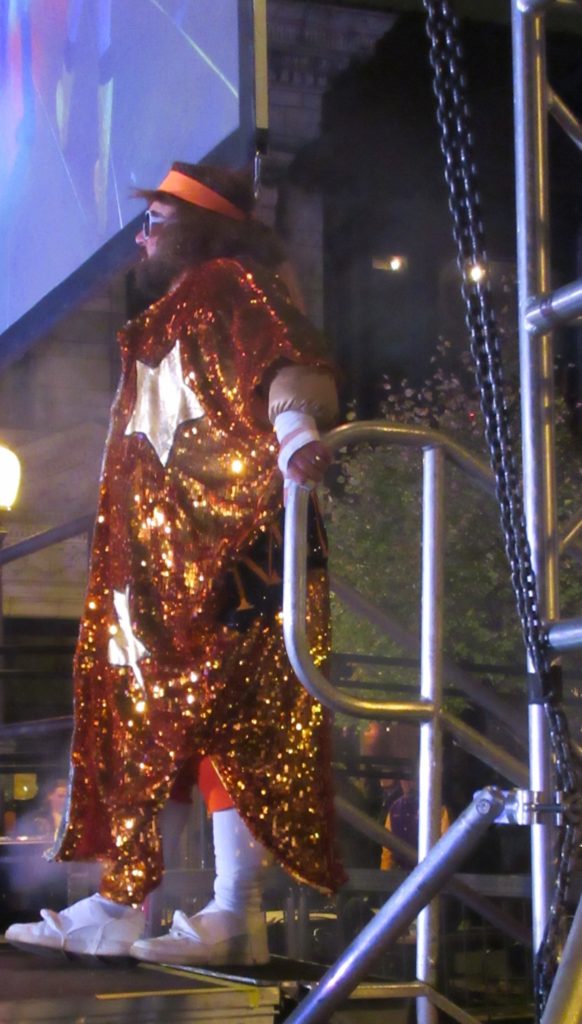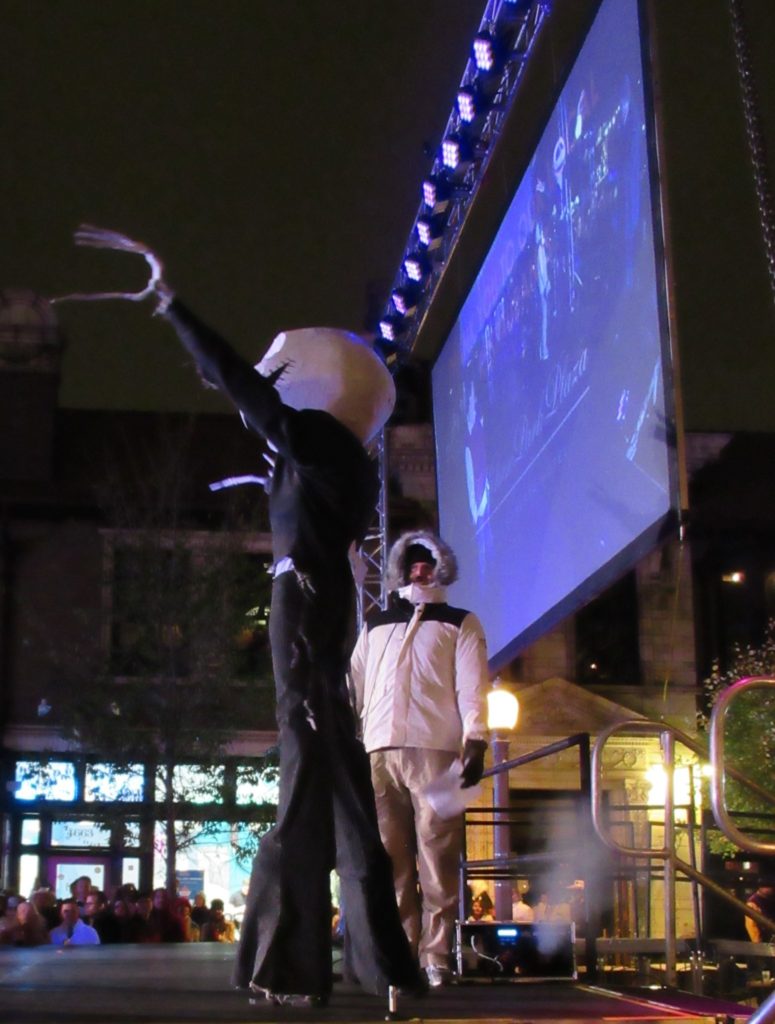 Another top 10: Jack Skellington from Tim Burton's Nightmare Before Christmas.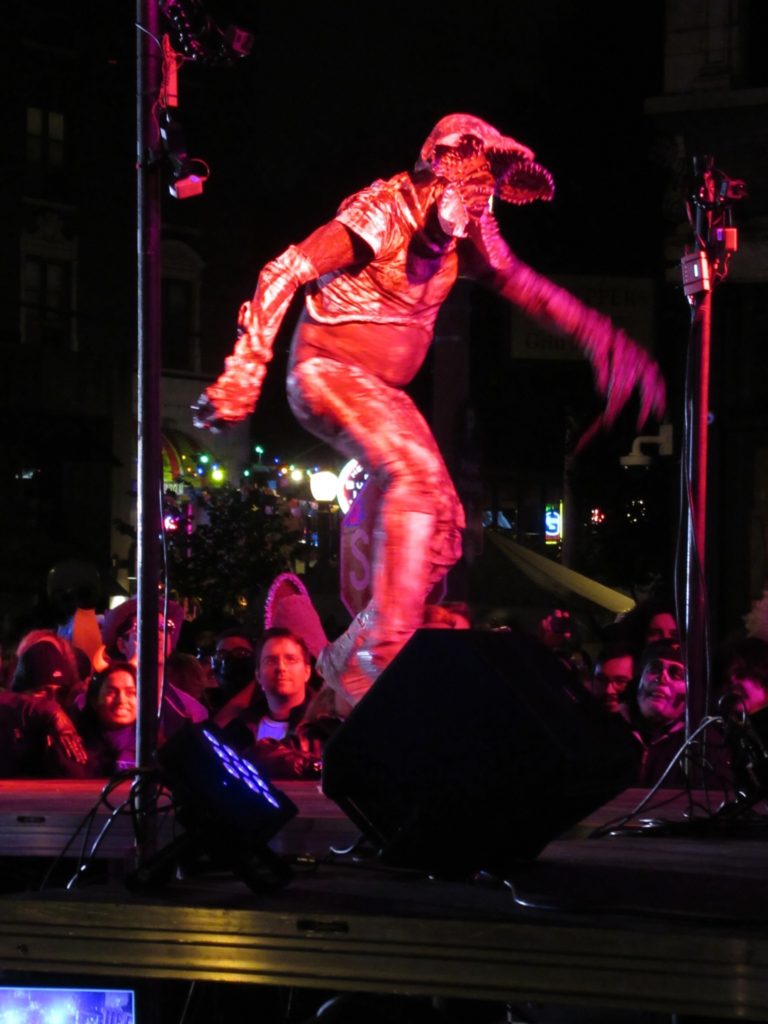 Demogordon also made it into the top 10.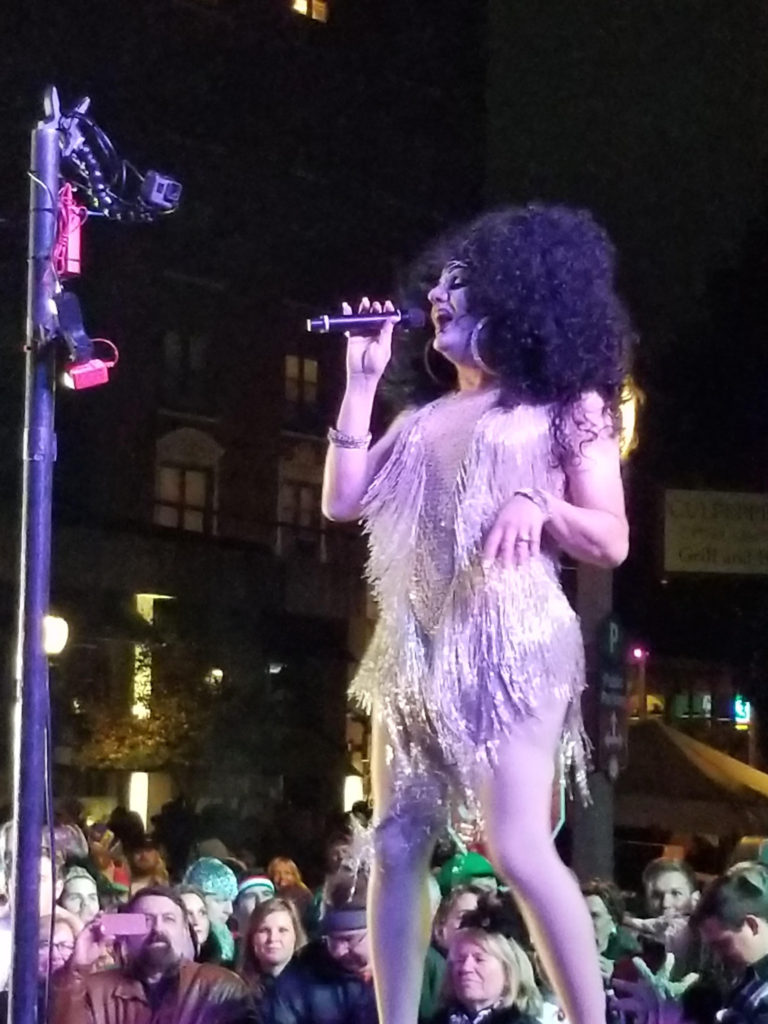 Drag Queen Joseph Di Mercurio aka Cher entertained while the judges, CWEnder Jim Espy of Trogolo Company, Ed Brock of Johnnie Brock's, Amy Olsen of Anheuser Busch, and KMOV reporter Alexis Zotos tallied up votes for the top 10 and then the top three prizes.
The voices of emcees Jeremy Corray and Trish Bush can be heard on this video commenting on the overall creativity exhibited at this event, and the wow-factor of Oberon, King of the Fairies, another top 10 pick.
More photos to follow.