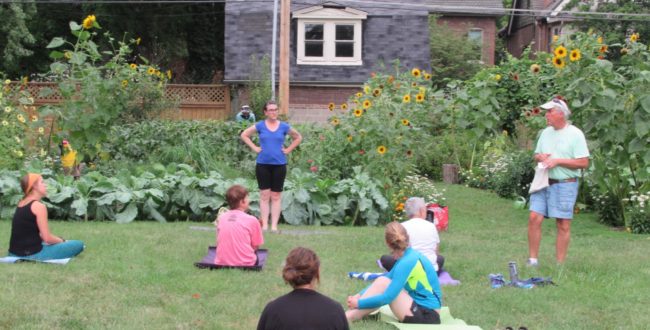 What I first noticed when I participated in last Monday evening's Vinyasa yoga class at the CWE Farm was the sweet smell of the garden and the absolute quiet—except for the sound of the birds and occasional insect (not the biting kind), and the hum of a few cars on the 5000 block of Waterman.
Urban Farmer Arthur Culbert, far right, founder of the CWE Farm, and summer intern Katie Patton, seated far left, scheduled the hour-long slow flow classes for Monday evenings during the month of August.  Classes are led by a yoga instructor named Sheri, above, and continue Monday, August 7, 14, and 21 from 6:30 to 7:30 p.m.
From Katie Patton:
What to bring: A mat, water, towel, smile, and donation of any size.
What to expect: We will first warm up the joints and prepare for practice, and then move into vinyasa flow. "Vinyasa" means "to place in a special way," so the postures connect to each other as in the sun salutations. Great for beginners and practitioners of all ages.
Requirements: Must be able to transition from sitting on the ground to standing.
Parking: Street parking is available on Waterman west of Kingshighway.
Weather: In the event of inclement weather we will post to the Facebook page one hour before cancelling the event.
Following yoga practice, participants are invited to keep the good vibe going by spending as much time strolling through the garden as they'd like.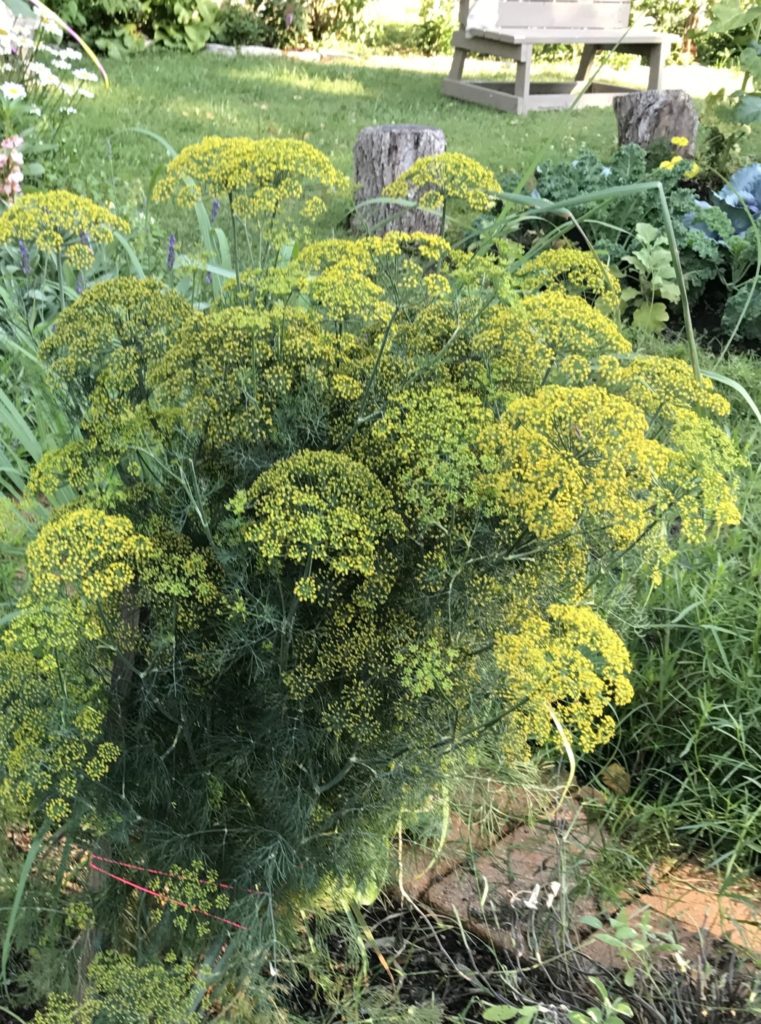 photo courtesy of Arthur Culbert
Upcoming at the CWE Farm, 5057 Waterman: In September, Culbert is planning a series on food, herbs and health with "a great young botanical alchemist." I'll post the information when it becomes  available.