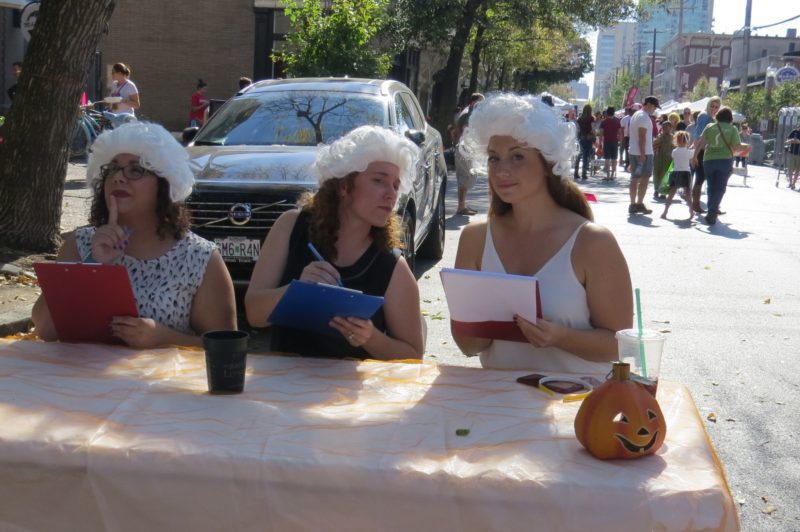 Now for this year's installment of the series of Halloween posts that have consistently gotten the most attention in past years—the pet parade. I can recall only two occasions when pet lovers brought animals other than their canines to the parade.  There was a guinea pig once, and another year that two handsome, "don't-mess-with-me-type" felines  watched from the sidelines.
Judges for this year's pet parade included from left above, Brooke Bennett, a 1st grade teacher at the CWE's The Biome School,  Beth Ruppert, proprietor of Wolfgang's Pet Stop, and KMOV's Alexis Zotos, right.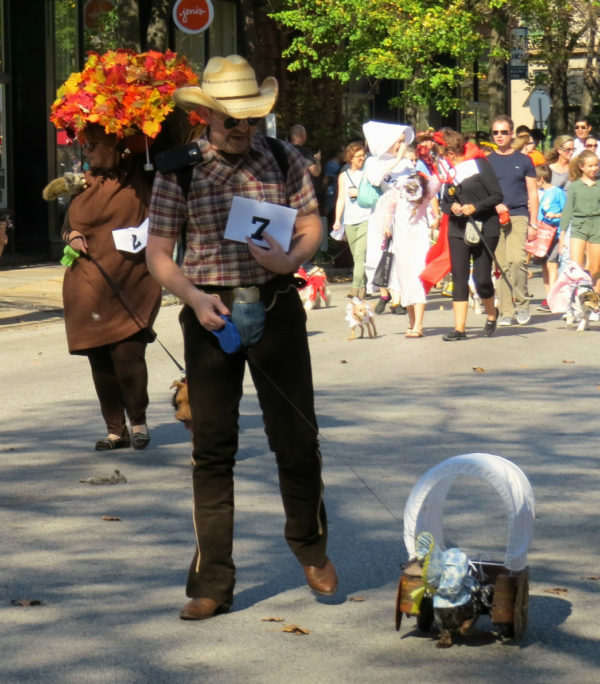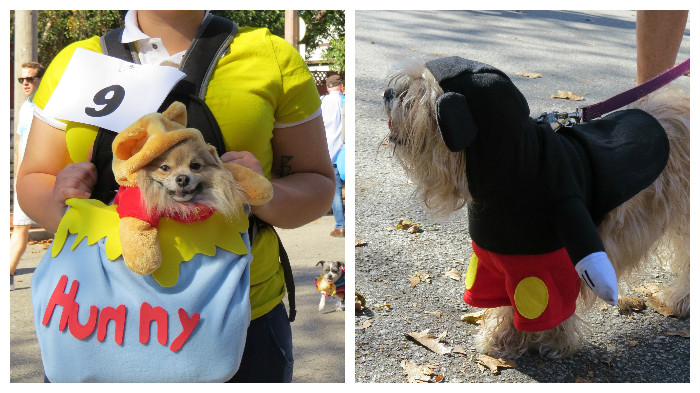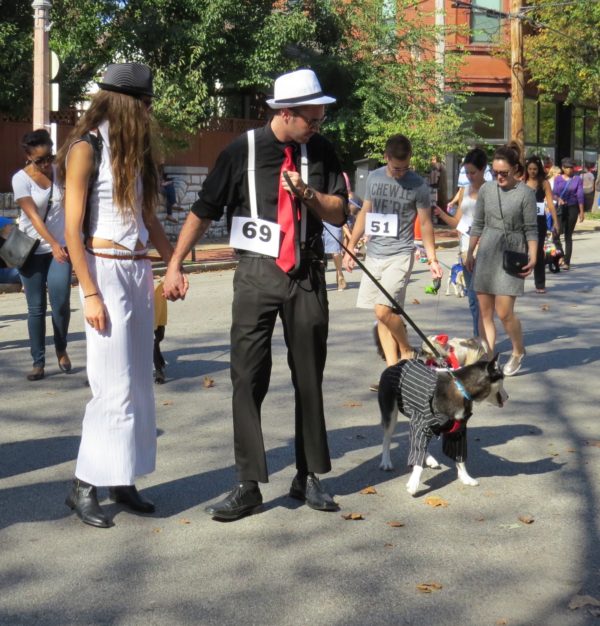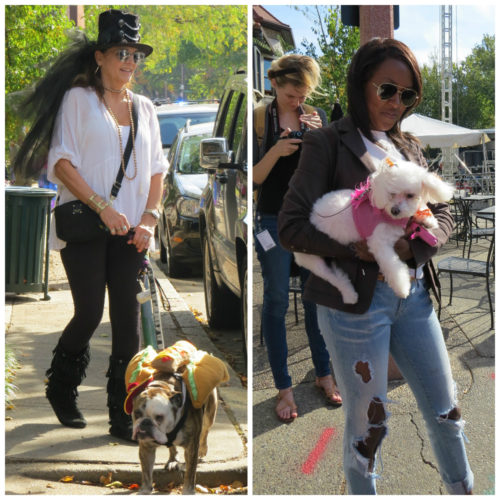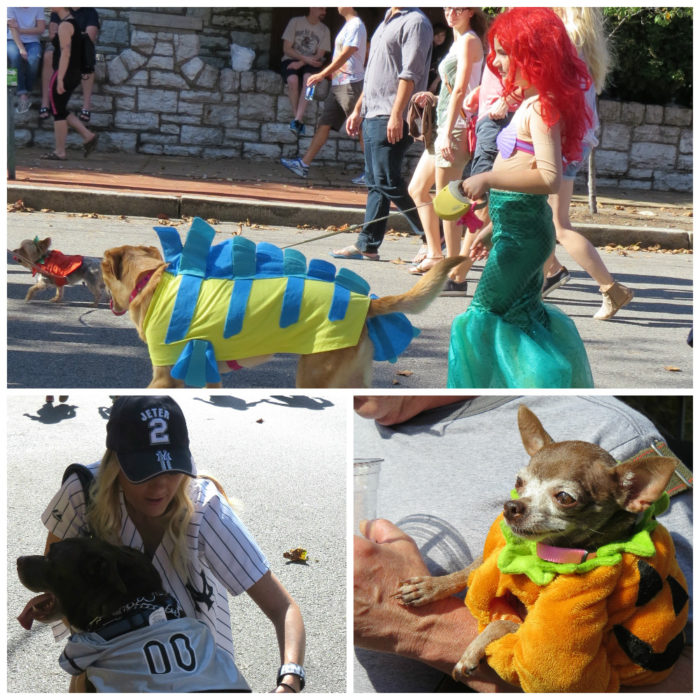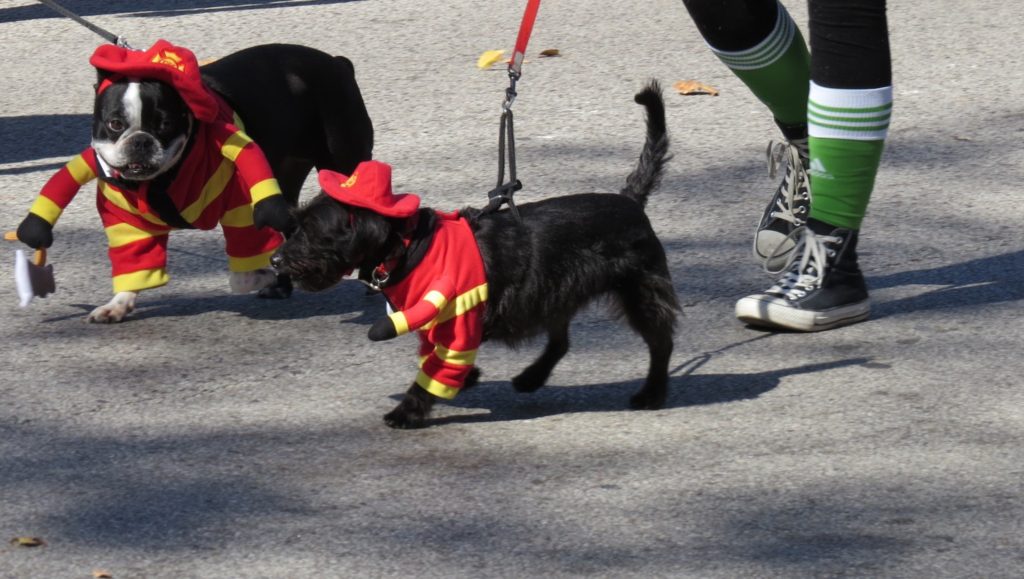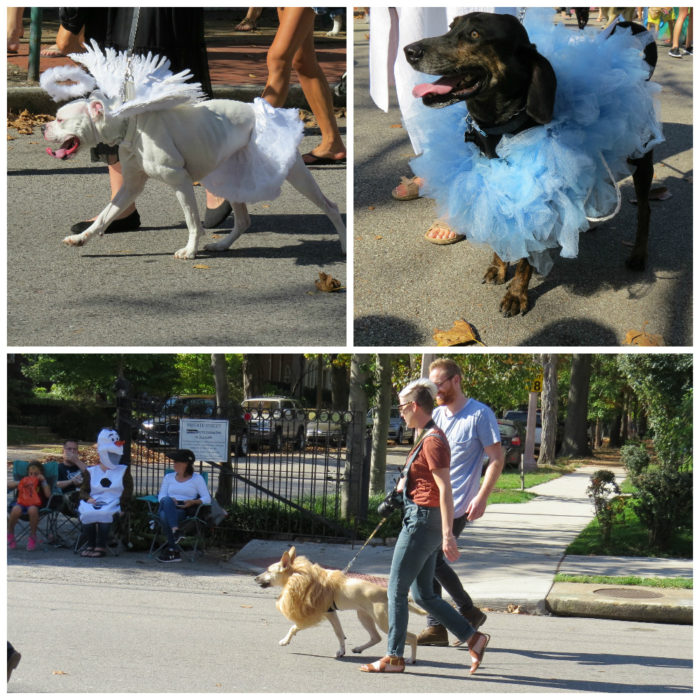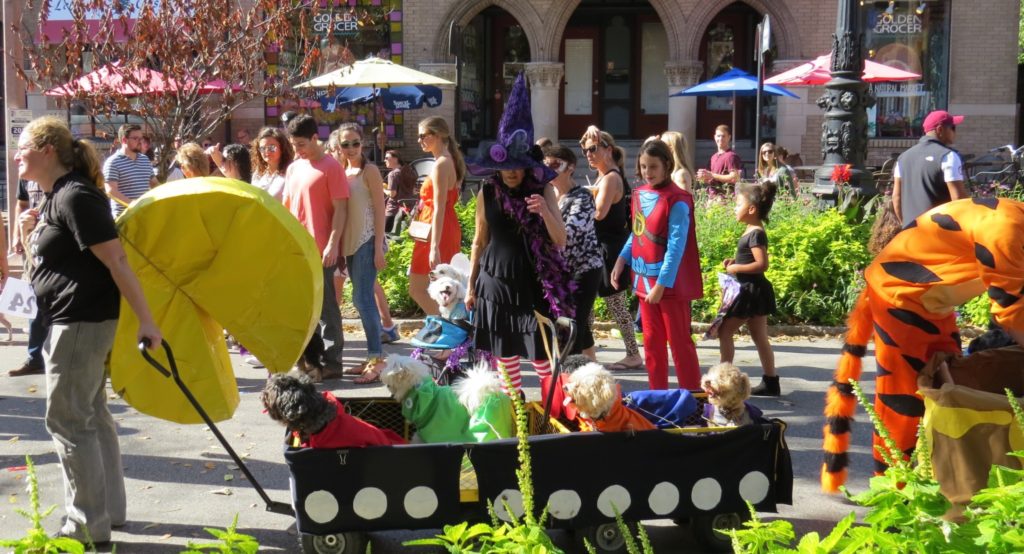 More pet parade photos to follow.