After seeing news reports of damage to shop windows in the CWE during Friday night's protests, 2 friends grabbed paintbrushes and acrylic paints and came into the neighborhood today to lend a hand.
Haley Dieckgraefe, left, who at one time lived at Maryland and Taylor, said she is not an artist but is able to follow the instructions of her artistic friend Madeline Crowe, right. Both were volunteering their time to paint Madeline's design on Culpepper's window.
There are many plywood panels in place at Maryland and Euclid, some because shop windows were broken, and others installed by shop/restaurant owners as a precaution, see below.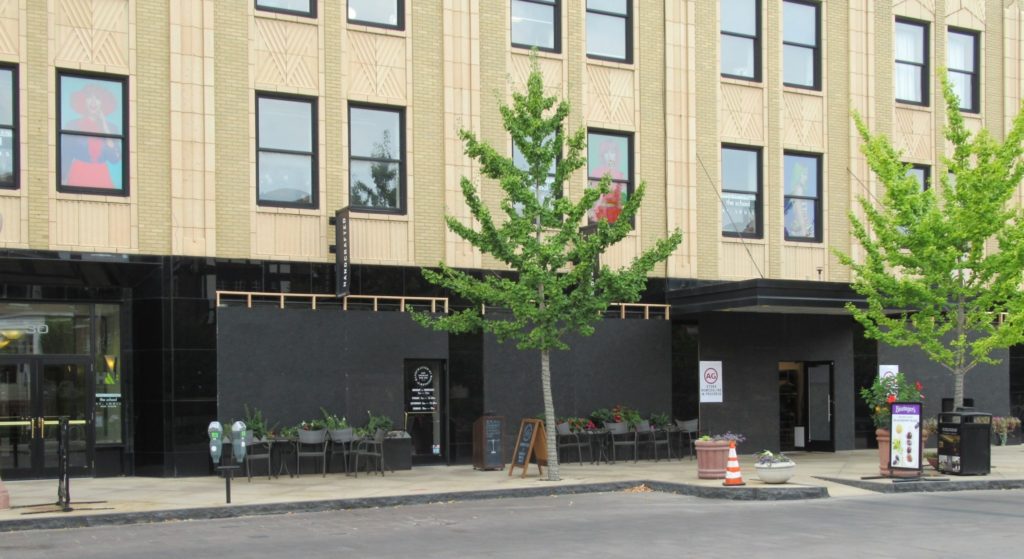 It's such a shame that this is what a prominent area of the  neighborhood looks like right now, and while I understand both the necessity and the shop owner's concerns, it adds to the ghost-town feeling that I've experienced around the CWE today. In my opinion, if we can get other artists on board—as they have in the Loop—it will definitely help the neighborhood look much better and at the same time much more welcoming during this unsettling time.
Thanks Haley and Madeline for taking the initiative to beautify a corner of the neighborhood. We really appreciate your help.