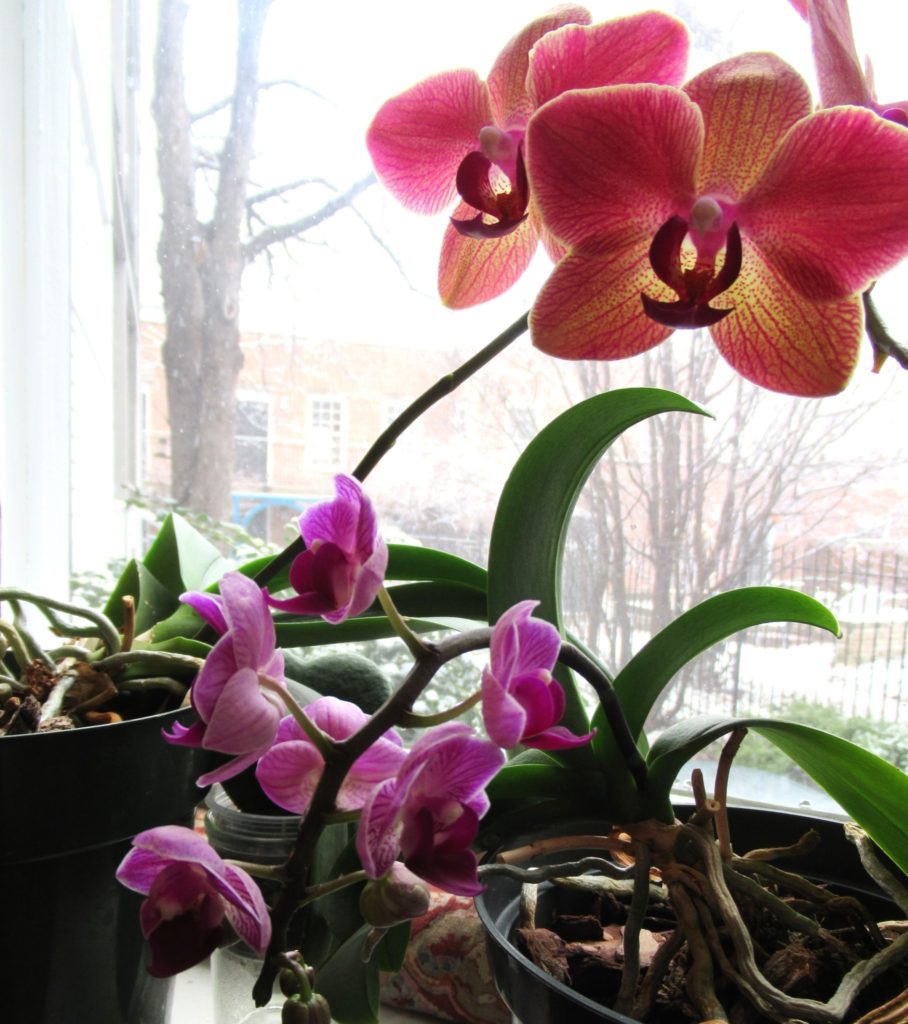 photo courtesy of Post-Dispatch
Tim Wiggins and Travis Howard, above, proprietors of Retreat Gastropub, a popular restaurant located at Laclede & Sarah Avenues, plan to open a 2nd restaurant in the CWE the middle of this year. The seafood restaurant, Yellowbelly, will occupy a corner space in Citizen Park at Lindell Boulevard and Euclid Avenue.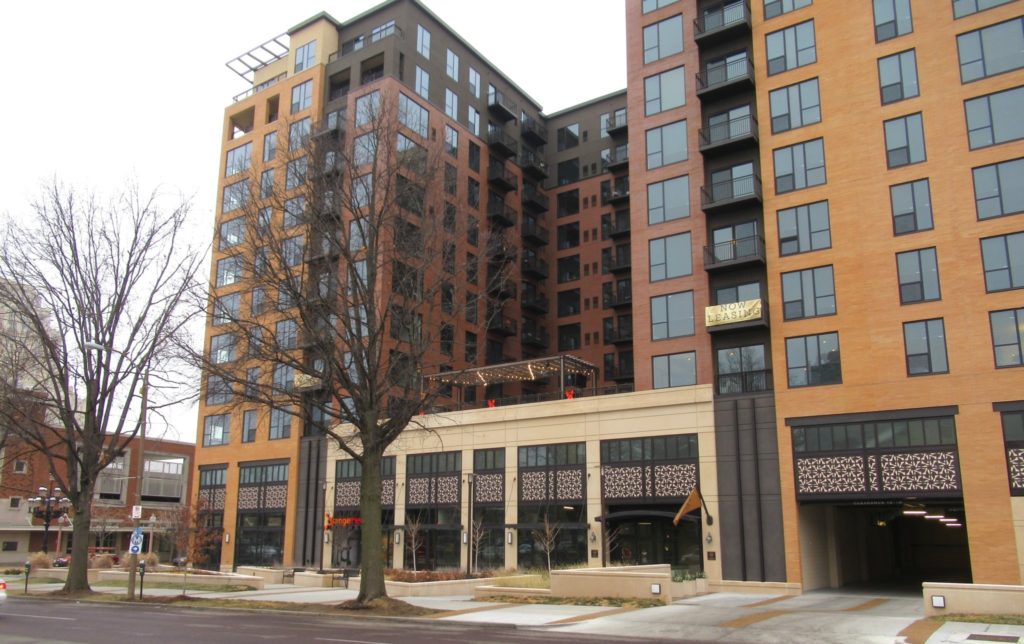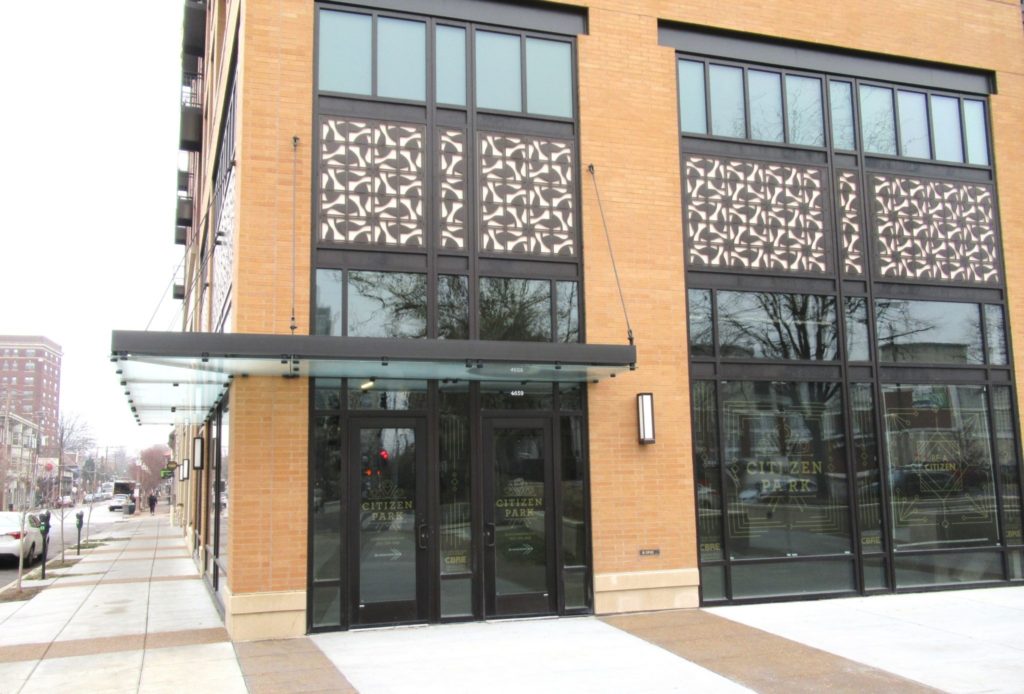 In reporter Ian Froeb's recent article in the St. Louis Post-Dispatch, Travis Howard described Yellowbelly as having a "West Coast or California approach to seafood with an emphasis on vegetables, fruits and grains."
Tim Wiggins, who is also the bar manager, plans to "push the envelope with rum drinks," taking his inspiration from classic tiki drinks, though not "super tiki."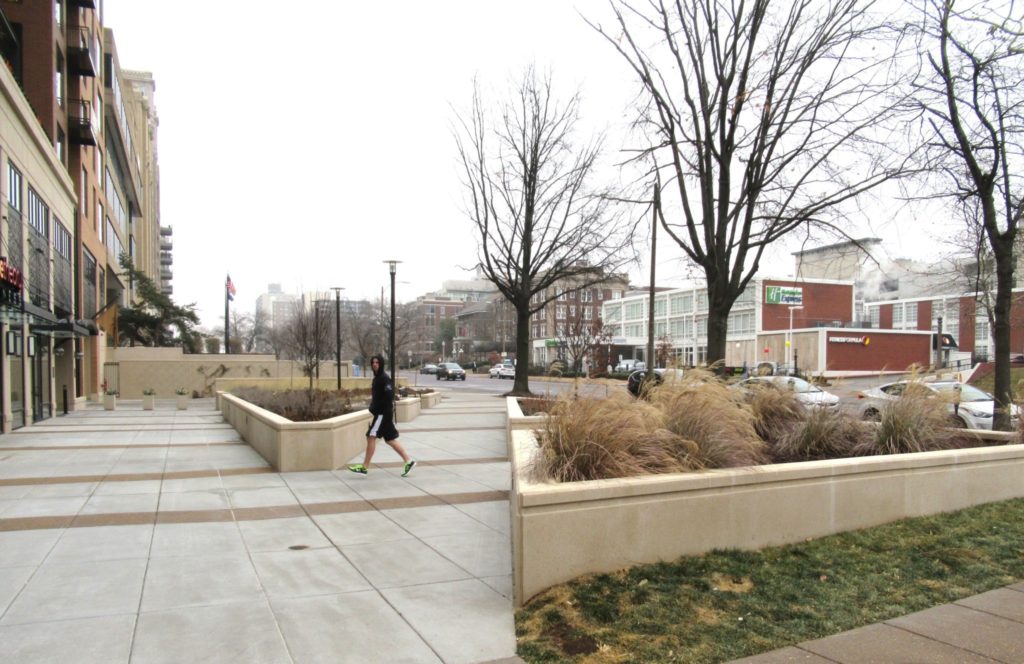 Another business that opened recently in Citizen Park is Orangetheory Fitness. The photo above shows a patron crossing the cleverly-designed plaza as he heads in for an early morning workout.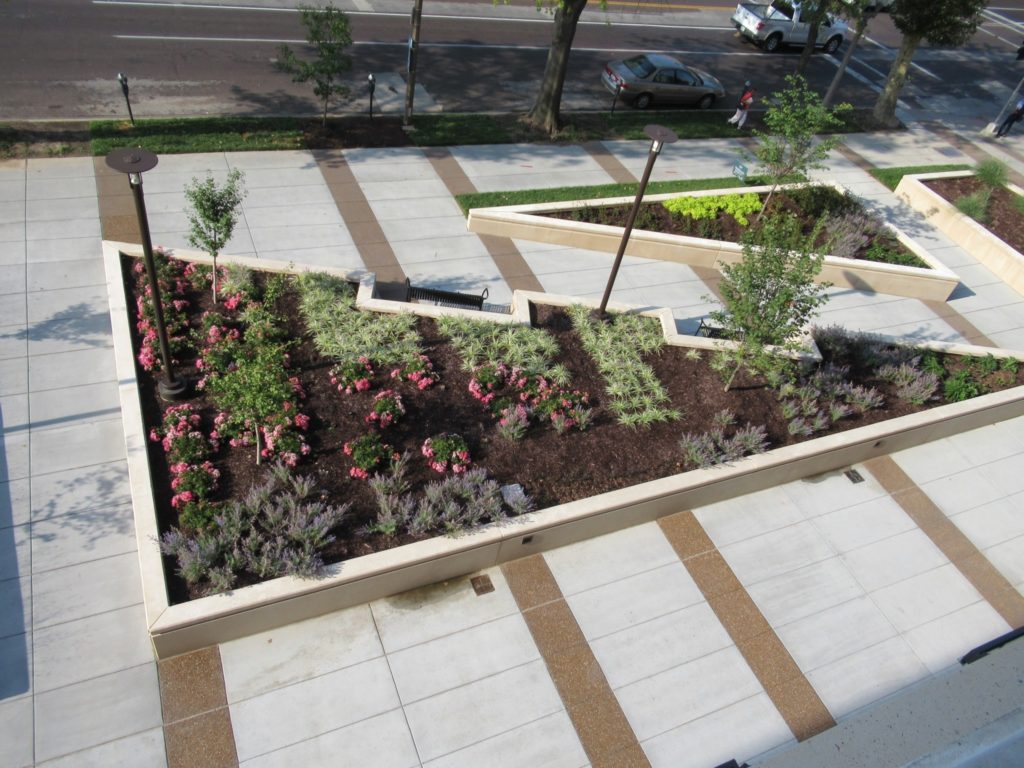 This photo of the plaza was taken last summer from Citizen Park's 2nd floor pool deck. I love the new sidewalk area which offers a much prettier and more user-friendly access to the busy intersection of Lindell & Euclid.  As the plantings mature it will be even more attractive.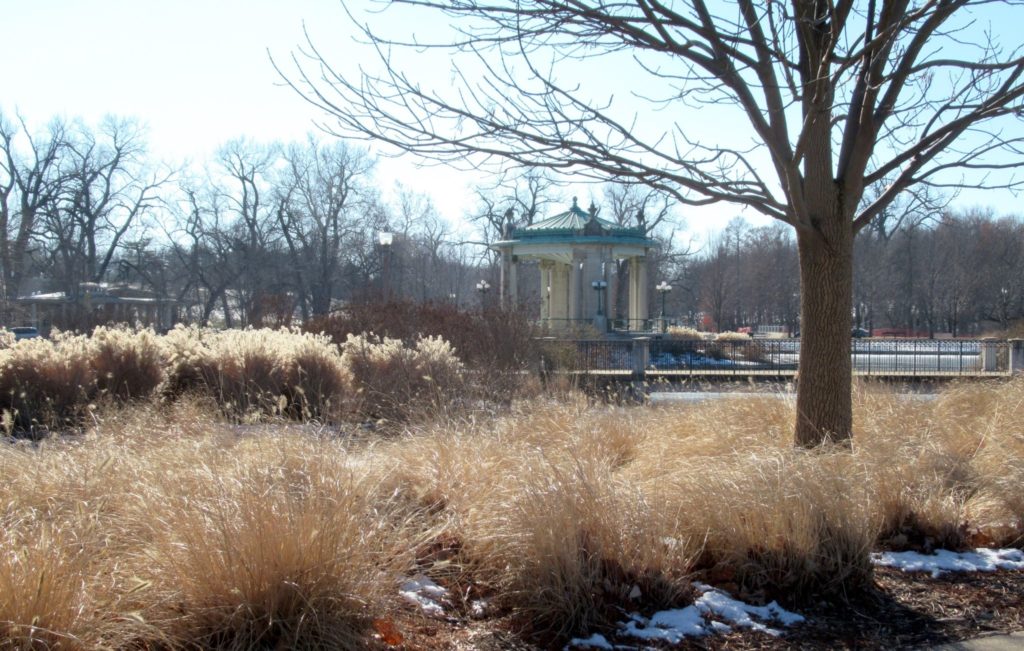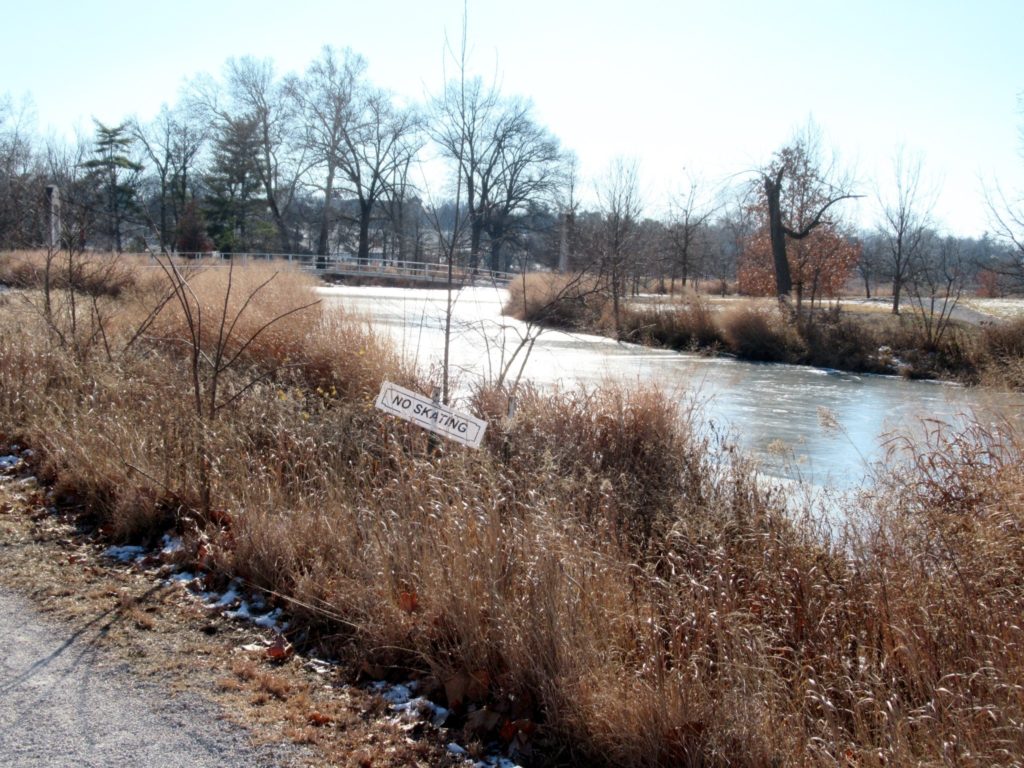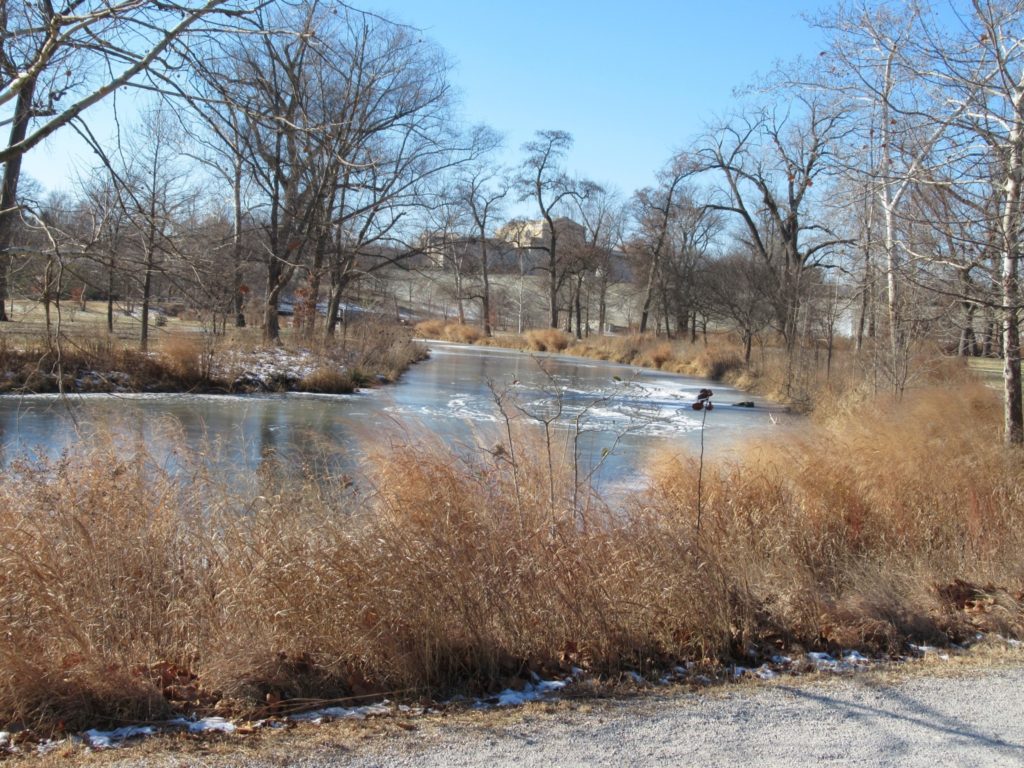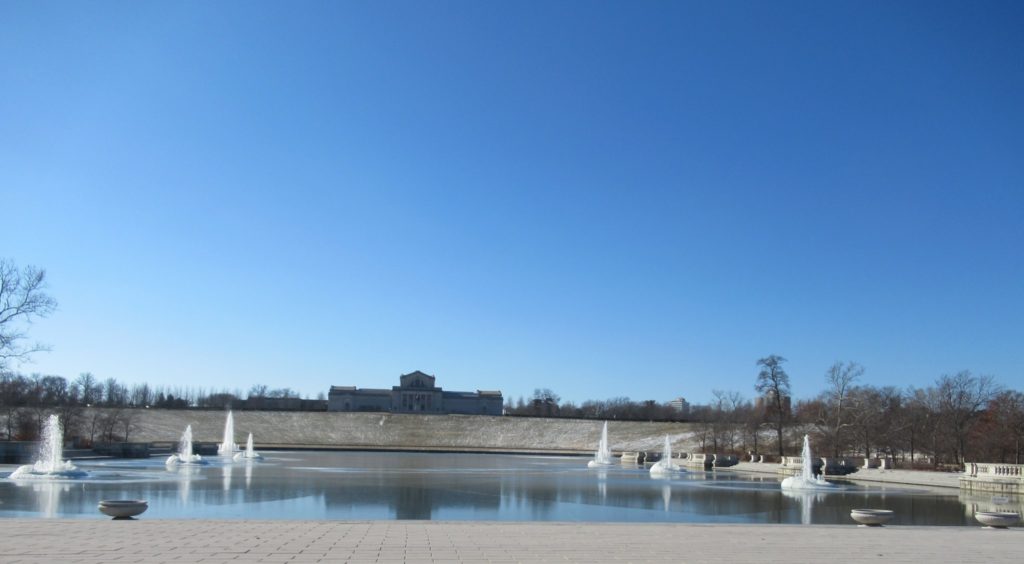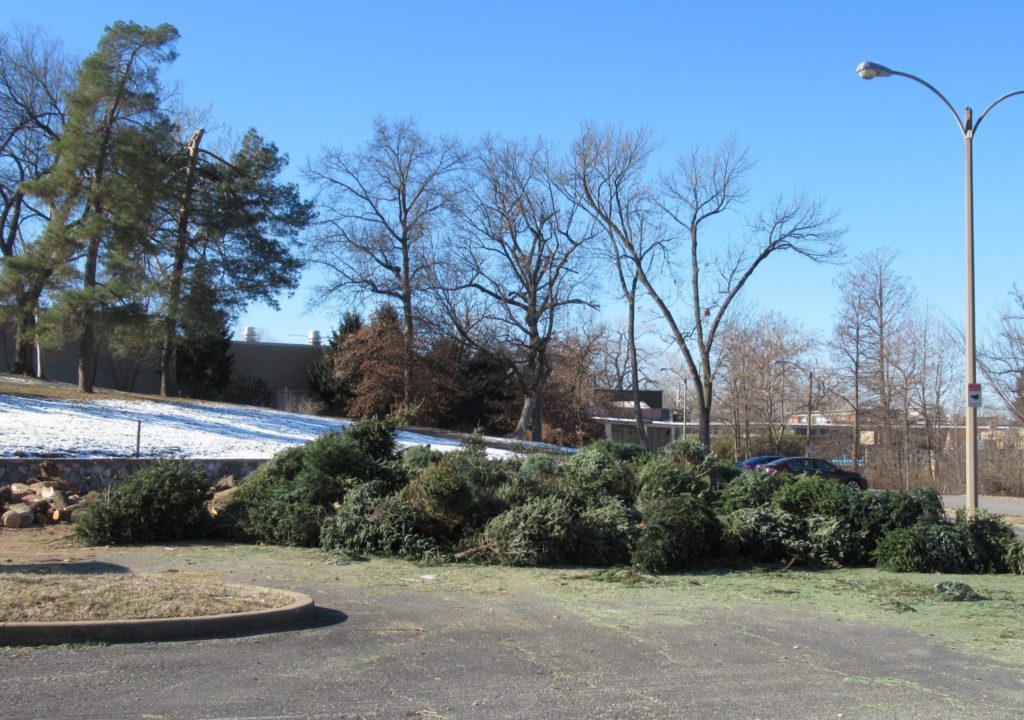 For years, the City of St. Louis has had a recycling program for Christmas trees, see instructions here. Until January 12, bare trees can be dropped off at the lower Muny lot, above, (other drop off locations are mentioned on instructions) where they will be turned into mulch, which will be available to city residents. Please do not place trees in alley dumpsters or recycling containers. If the trees are left in the alley, they will be picked up during the monthly bulk pick up.