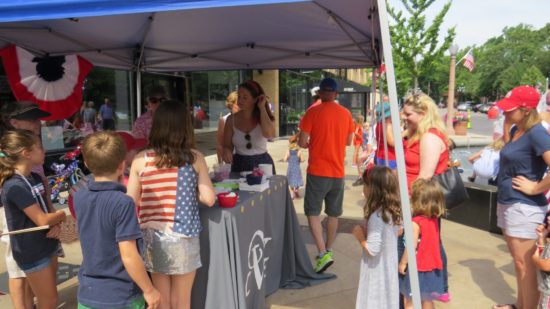 As soon as parade-goers reached the Maryland Plaza fountain, Central West End Association board member Anna Cardot and CWEnder Anne Stroube, hidden from view, were on deck scooping jeni's ice cream into cups as fast as they could. KMOV reporter Alexis Zotos (in white top) —in charge of sprinkles—said they lost count of how many cups of ice cream they dished…a lot.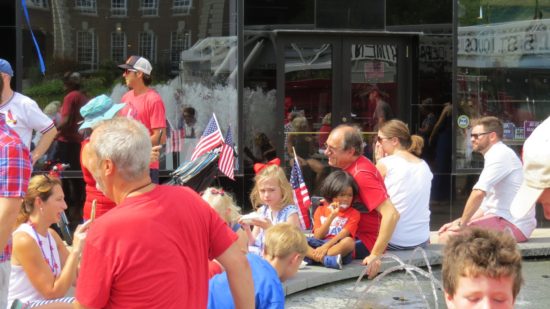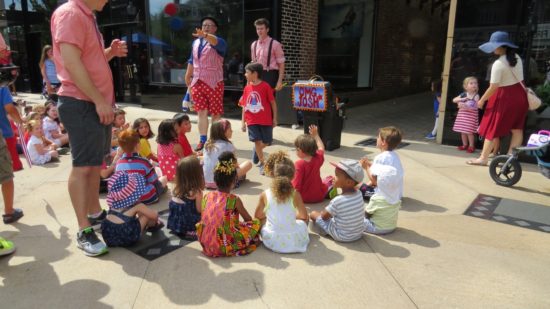 Performers from Circus Kaput engaged an eager audience in their magic tricks, above and below.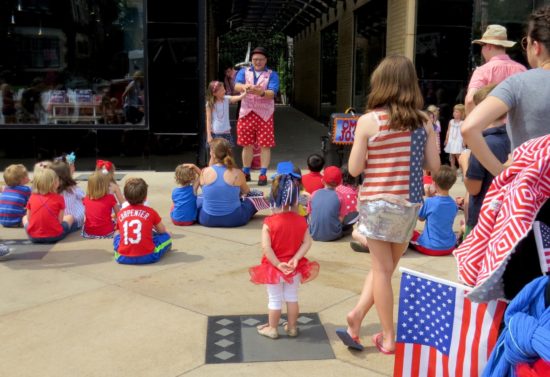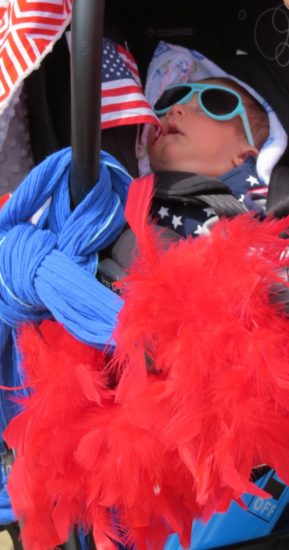 A sweet-dreaming parade-goer.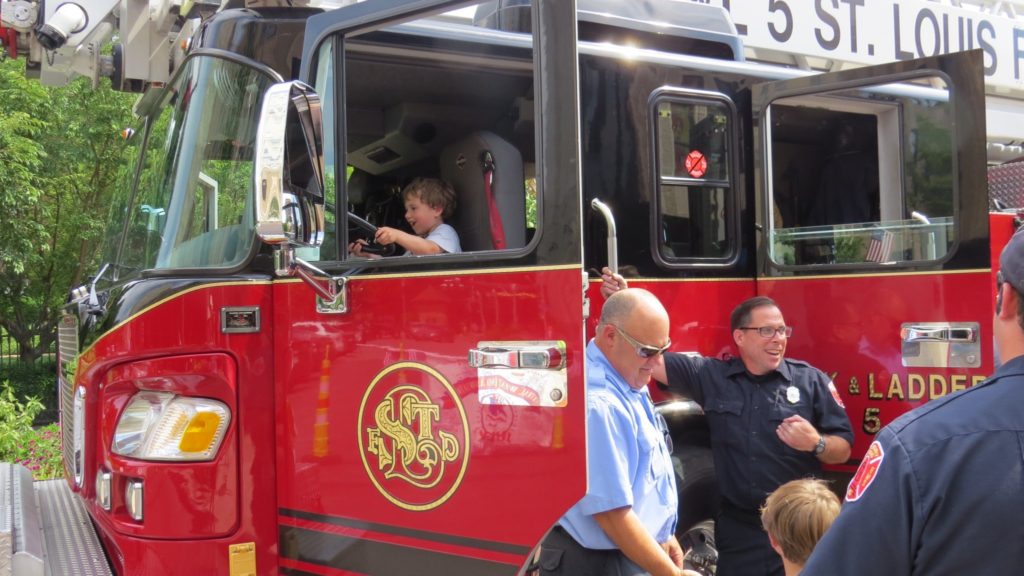 I hope you can see the expression on the driver's face. "Quick!  No one's looking, where's the pedal?"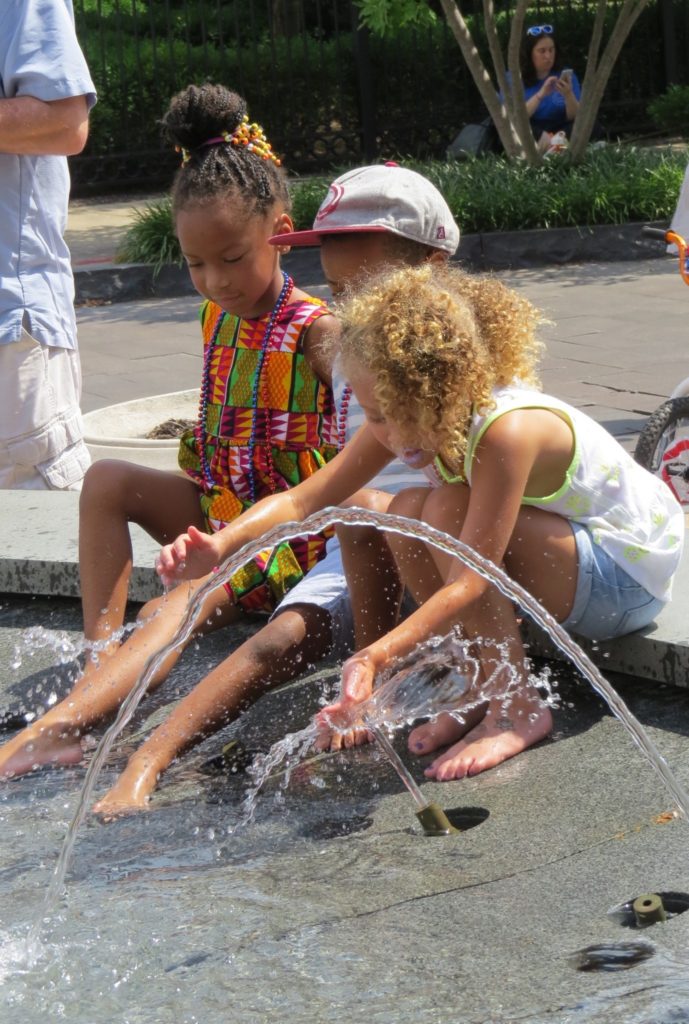 The Maryland Plaza fountain always captures attention.
The face-painting station was a busy place throughout the morning.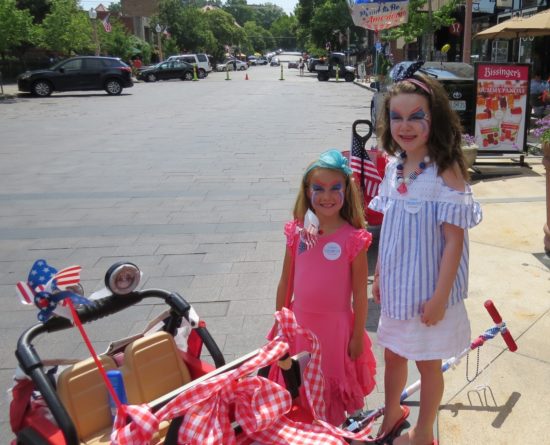 Thanks again to CWEA board member Kate Walter, Director Jess Batchelor and CWEnder Bridget Collins for organizing this year's parade. And to all the CWEA board members who participated in-front-of or behind-the-scenes (Greg Stroube, etc.) to make the 2017 4th of July Parade a rousing success.
Special thanks to the firemen from Engine House 28, officers from the St. Louis Mounted Police, Jim Whyte of the CWE Neighborhood Security Office, and Nathan Ambus, who manages to keep Maryland Plaza as beautiful and welcoming as it is. And many thanks to jeni's manager, Cassie Hughes, for the splendid ice cream.