Farmer's Market on BJC Campus: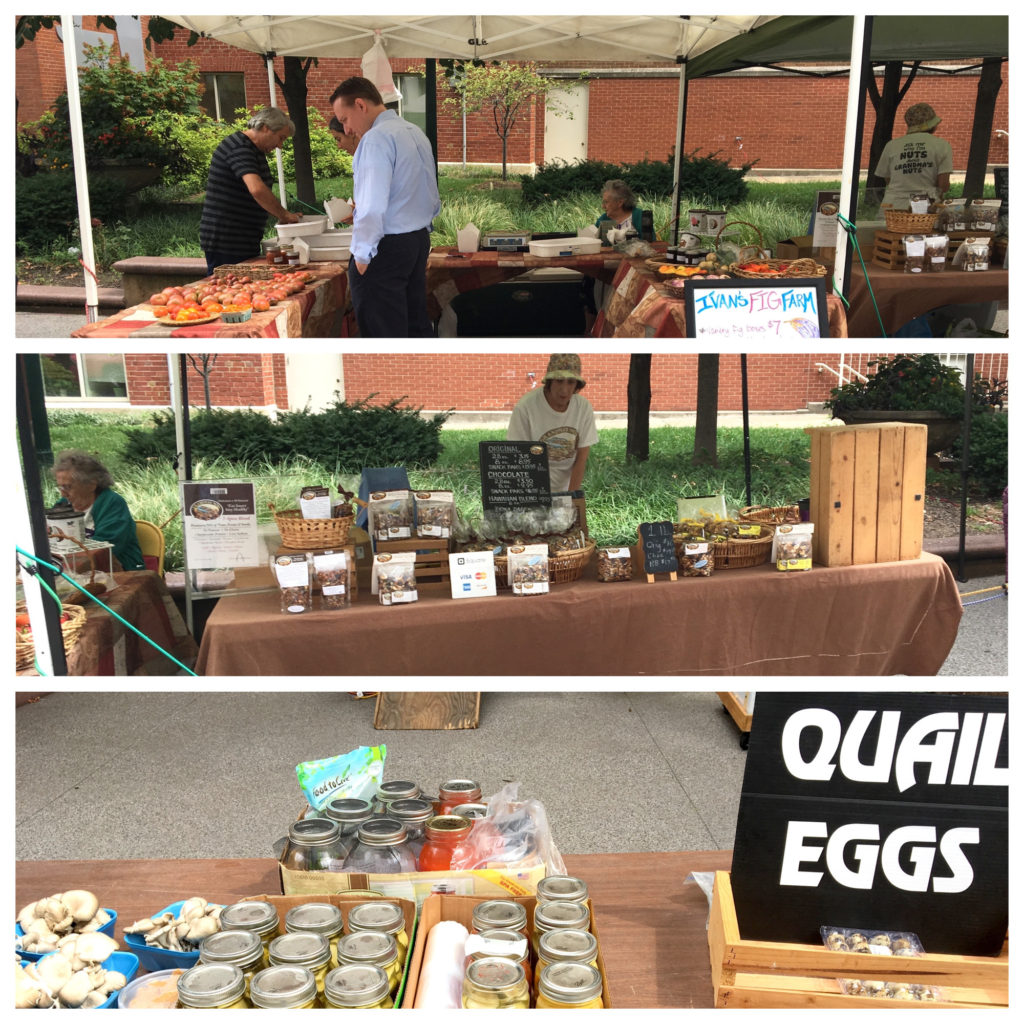 It had been a while since I last stopped by the W. U. Medical School's farmer's market on the BJC campus. I paid a visit recently and was inspired to remind readers that it is open on Thursdays from 10 t0 2, with as many as 10 or 11 vendors participating each week.
The market, which has been in operation since 2009, is open year 'round. From April through October it is located on the plaza just south of CAM at Euclid and Forest Park Ave. The market moves indoors to the atrium in the McDonnell Pediatric Research building from November through March.
Market organizer Betsy Snyder sent me a list of participating farmers, including Double Star Farms from Mount Vernon, IL, Baetje Farms Goat Cheese, Windcrest Dairy from Trenton, IL, and Brautigam Orchards from Belleville. Ivan's Figs and Great Harvest Bread also have tables at the market.
More information can be found here.
Neighborhood Security Initiative's August Forum: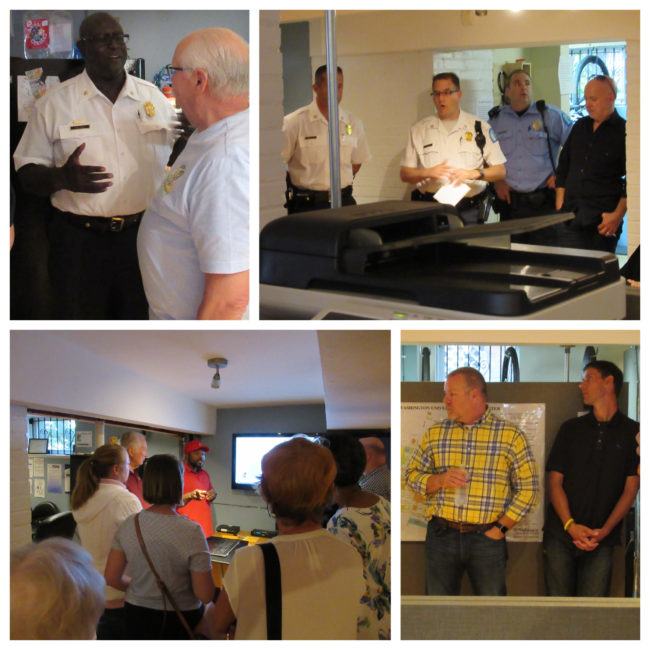 There was a large turnout for the Neighborhood Security Initiative's August forum which was held at the NSI office so residents could learn more about the NSI's operation and also meet Capt. Mike Mueller (2nd photo top right, behind post) the newly assigned 5th District Captain, bid farewell to his predecessor Capt. Eric Larson, and hear from  North Patrol Commander (and CWE resident) Major John Hayden, top left. NSI staffer Lyndon Cornell, bottom left in red shirt, demonstrated the command center for the CWE neighborhood security system which he manages.
NSI Executive Director Jim Whyte, bottom right photo in plaid shirt, fielded questions from attendees including a lengthy discussion regarding the dangers caused by reckless drivers who ignore stop signs and red lights. One interesting suggestion was to make driver's ed training mandatory and a prerequisite to obtaining a driver's license.
Author Candace O'Connor at Left Bank Books: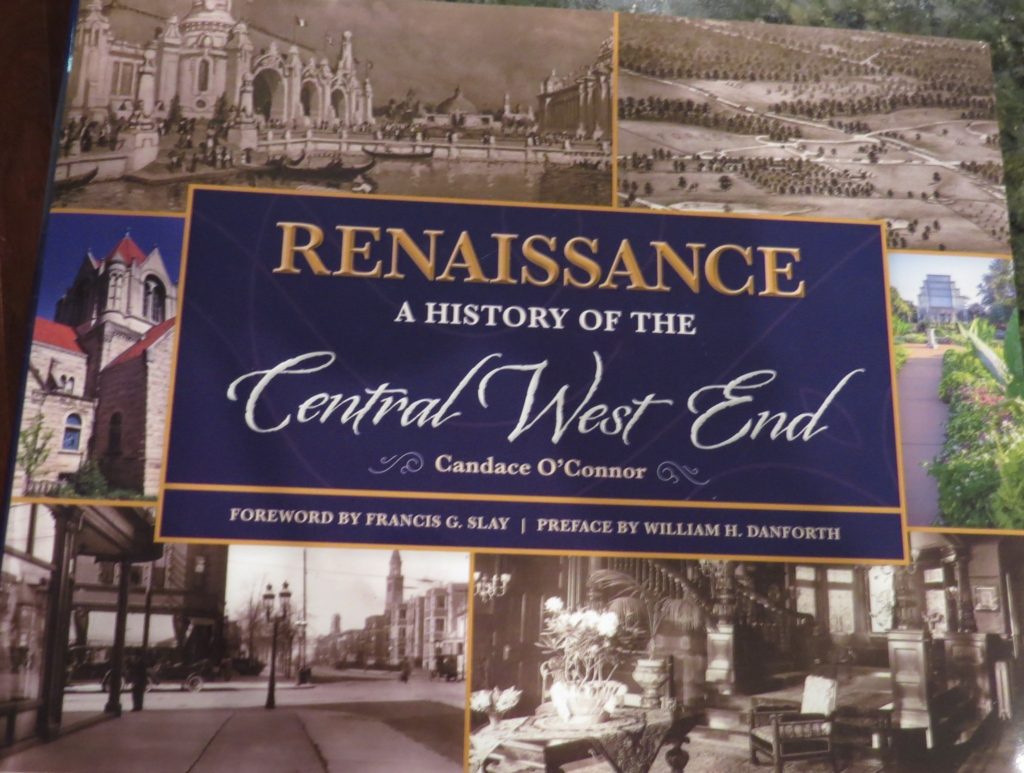 It was standing room only when author Candace O'Connor appeared at Left Bank Books last month to discuss and sign copies of her book Renaissance, A History of the Central West End, $45.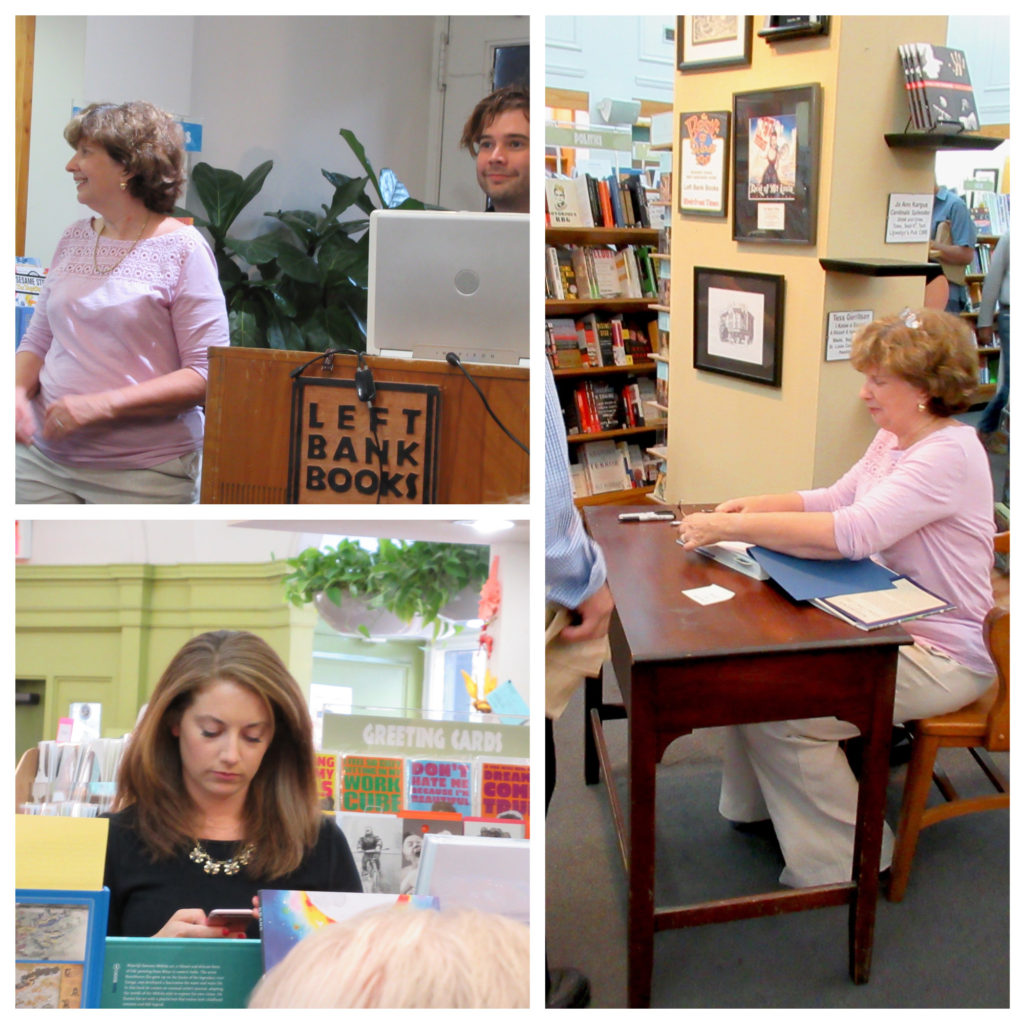 O'Connor is shown in photo above left with Left Bank Book's Shane Mullen, and far right signing copies of her book. Lower left, KMOV reporter Alexis Zotos was there with a cameraman covering the event.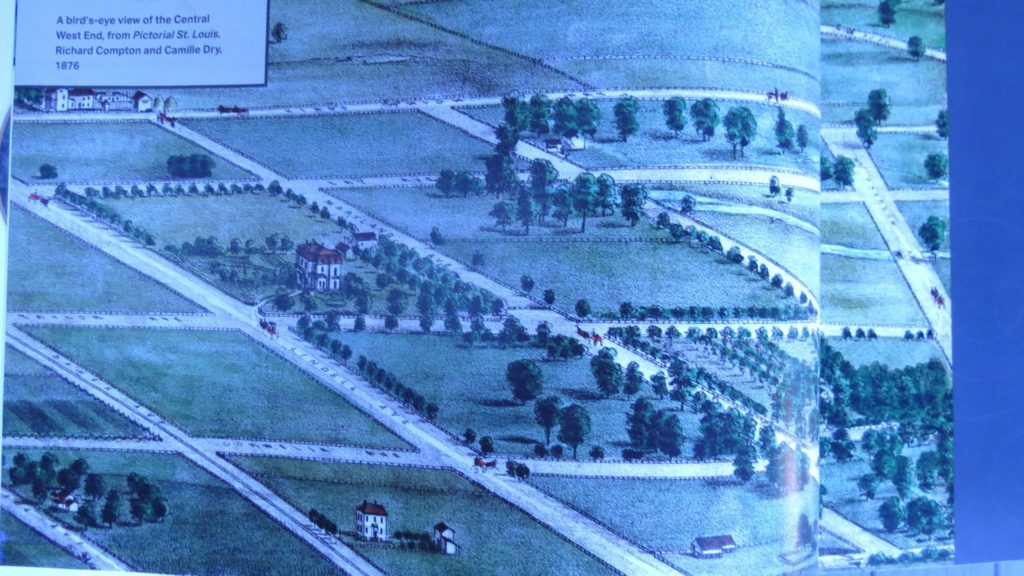 There is much to appreciate about Renaissance, including historical images such as the 1876 Compton & Dry map showing the then bucolic setting in the vicinity of Lindell, Maryland and McPherson.
David Strom on Hacked! at Cortex: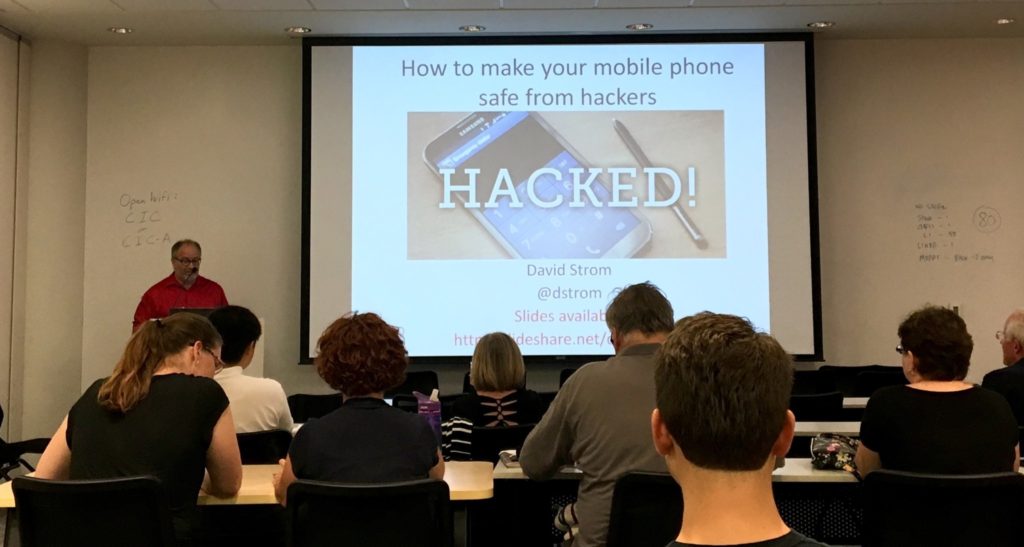 On August 3, CWEnder David Strom (red shirt at podium) presented "Hacked! How to make your phone safe from hackers" at Cortex Innovation Community. Strom, who has lived in the CWE for more than a decade, writes and speaks on various tech topics for national business trade publications. He has written for this blog in the past too.
"What you carry in your pocket [meaning your phone] is very dangerous," said Strom in his opening remarks. Some of the things Strom suggested to protect your info were "don't do your banking from your phone, turn off wi-fi and bluetooth when you don't need them, never put your real birthday on Facebook, and sign up for a program such as LastPass to manage your password collection."
Though I understood about a third of Strom's suggestions for protecting my information, he did say to do just one or two of these things at a time, so as to not get overwhelmed. I completed two of them, which took me a while to accomplish with a bit of frustration, so I would heed his advice on going slowly.
For more information, you can view his presentation slides online here or contact Strom directly via email, if you are interested in having him give this talk to your organization.
2017's Movies on the Plaza successful finale: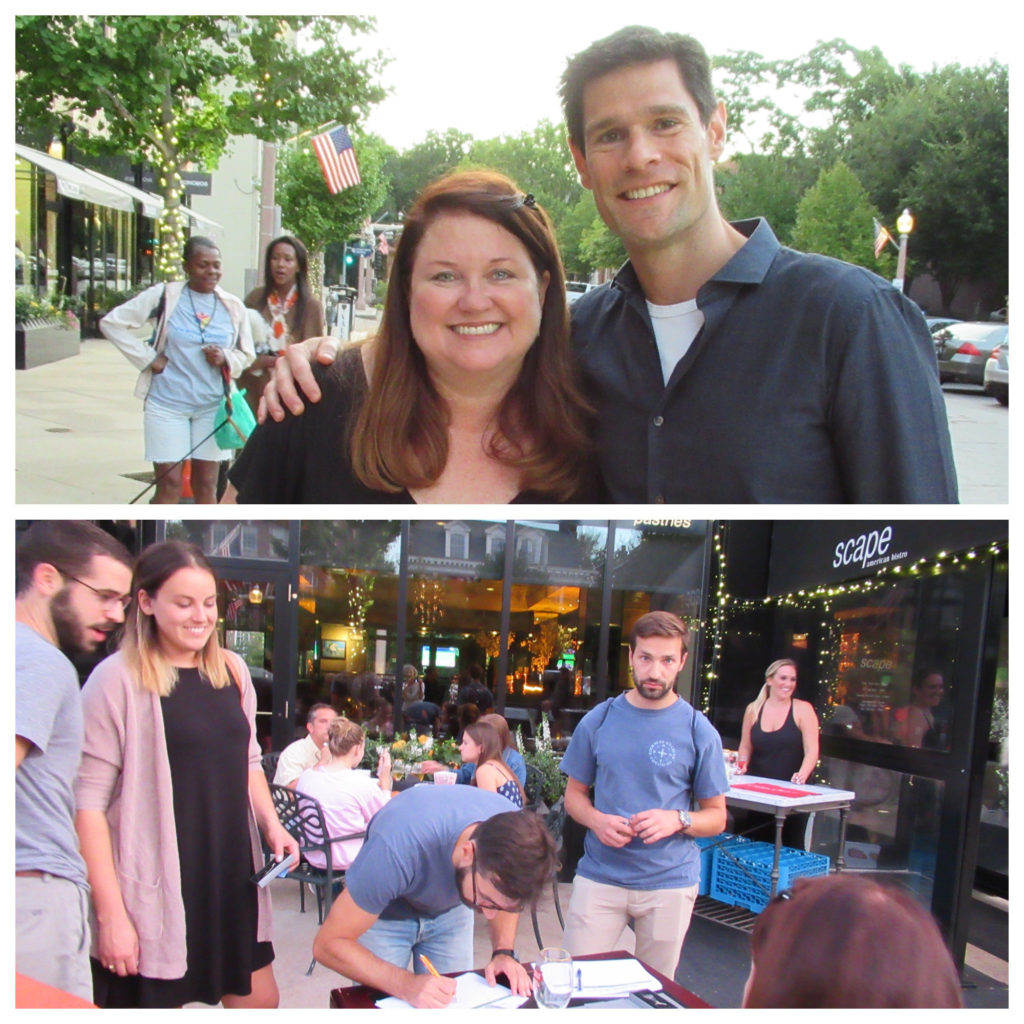 The curtain came down on the 9th season of Movies on the Plaza with a blockbuster turnout of over 125 people for La La Land. Thanks to Maryland Plaza's Frances Thompson, (above left) who's the prime mover behind this popular neighborhood event, and to Bob Koplar and the Koplar family for their ongoing support.
'scape was La La Land's main sponsor, and Stella Artois, which has been a loyal sponsor since the beginning of Movies on the Plaza, once again offered a free beer and popcorn, plus prizes to winners of the trivia contest.
We're looking forward to hearing what the selections will be for 2018's summer season.
Getting around the neighborhood:
Spotted on Euclid, above.
What's for dinner?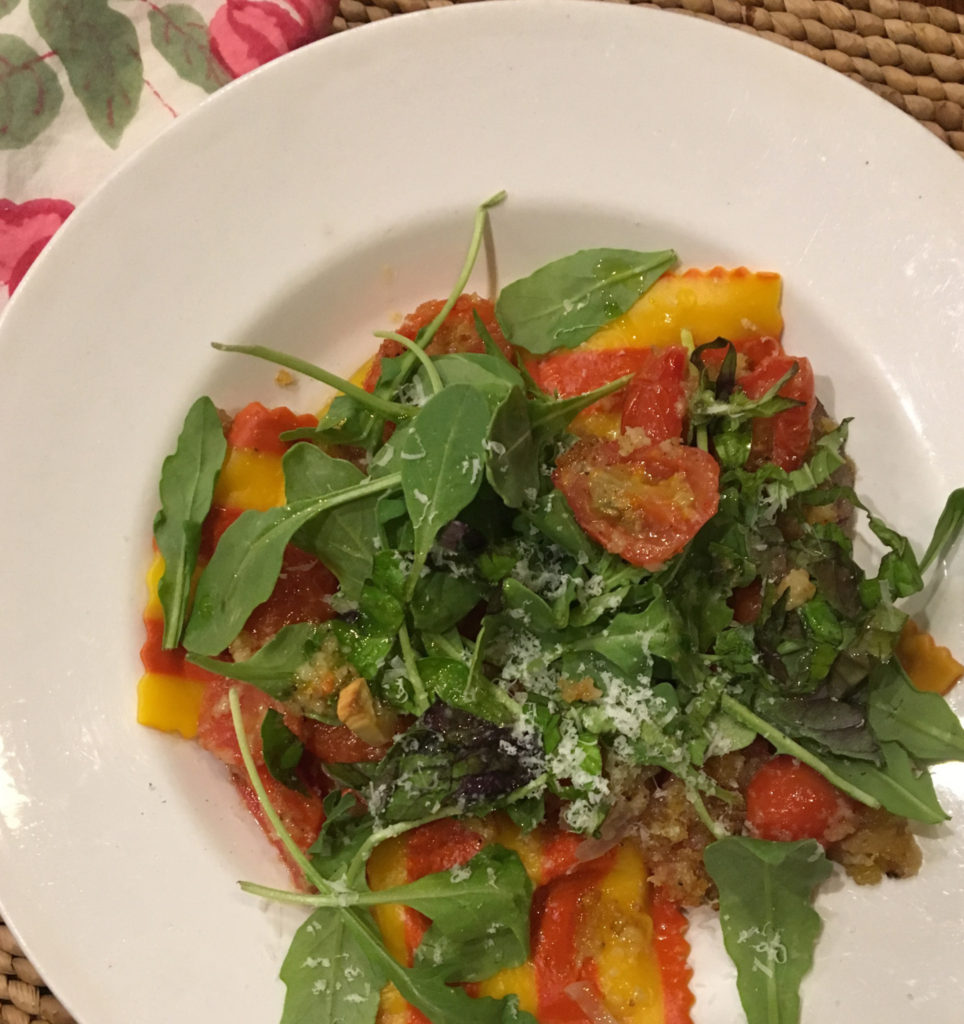 This hardly qualifies as news, but here's a suggestion for a simple summer (or anytime) dinner. Pasta, in this case a striped ravioli, is topped with roasted cherry tomatoes and breadcrumbs, fresh arugula, grated Parmesan cheese and chopped fresh basil.
Here is a recipe for the tomatoes. I've been using di Olivas' Blood Orange Olive Oil for this dish for an even more fabulous flavor.
Odds and ends:

The co-living phenomenon is a current topic featured in the New Yorker, in the NY Times ("In the 90s, we had friends, now they call it co-living"), and in conversation with Eric Hamblett, co-founder of TechArtista, who has visited Zoku Amsterdam on a couple of occasions. Perhaps we'll see one or two of these spring up in the St. Louis area in the future.
With the subject of flooding very much on everyone's mind, here is a recent NY Times article on lessons learned from the flood-prone Netherlands.
Remembering the solar eclipse: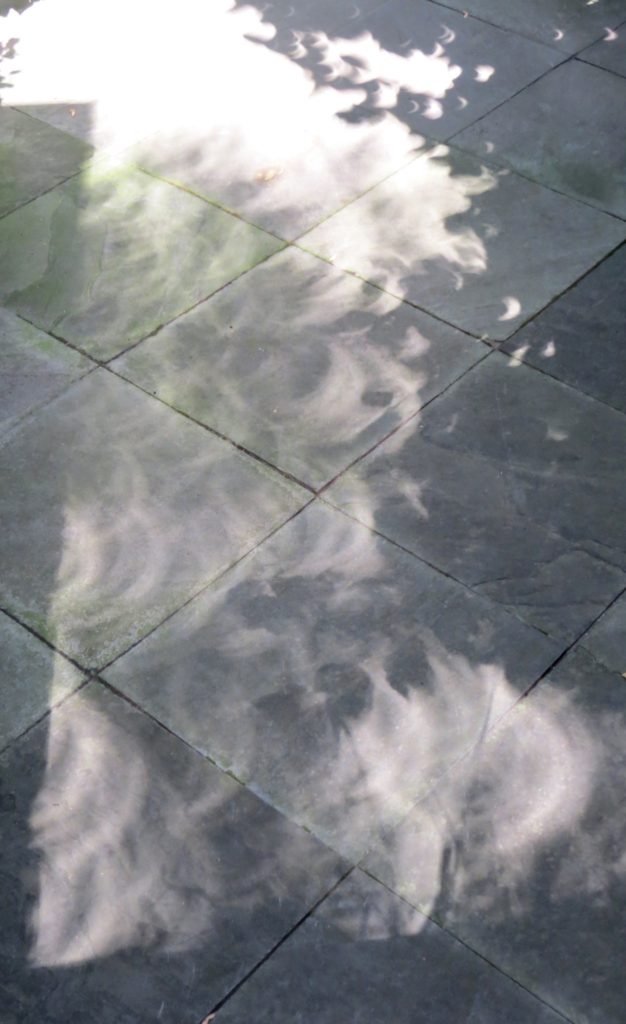 As tumultuous as this year has been, pausing to remember the August 21 eclipse may offer a few moments of calm. As beautiful as that event was, the view of the eclipse as filtered through trees was an unexpected gift, above.